(credit: Grand Hotel Villa Serbelloni)
In Lake Como's beloved town of Bellagio, Grand Hotel Villa Serbelloni has stood strong over the past century-and-a-half. The family-owned hotel in a former palazzo located in Bellagio has been under the care of the Bucher family for over 100 years. The renowned 'Grand Dame' Hotel has been a luxury destination for royals and celebrities alike for the past 150 years. Its rich history can be seen through the property from its vast rooms filled with antiques to its opulent architectural details sprinkled throughout.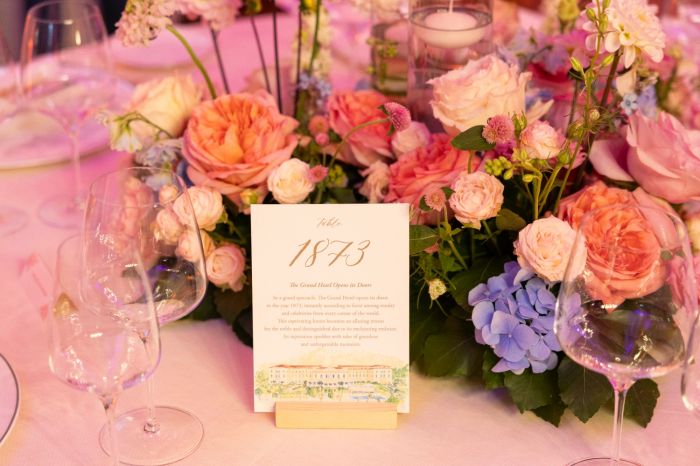 (credit: Grand Hotel Villa Serbelloni)
Just last month on Saturday, August 26, the hotel commemorated its 150th anniversary with an exceptional gala. With an exclusive guest list of just 50 attendees, the curated list of celebrities, international entrepreneurs and socialites gathered to toast the past and look forward to the future. Guests were treated to an exclusive performance from famed Noemi, who closed the event with several original songs.
Around 1850, construction work started on a holiday villa on the banks of Lake Como for an aristocratic family from Bergamo. However, in 1873, the pure neoclassic villa was sold to a Swiss company that specialized in luxury hotels. They built the two wings and officially reopened the doors in 1873 – ever since, Grand Hotel Villa Serbelloni has boasted lakeside glamor. Through the wrought-iron gates, this stunning property boasts a private beach, 94 rooms and suites, two restaurants, a full-service spa and provides guests with tailor-made experiences around the lake.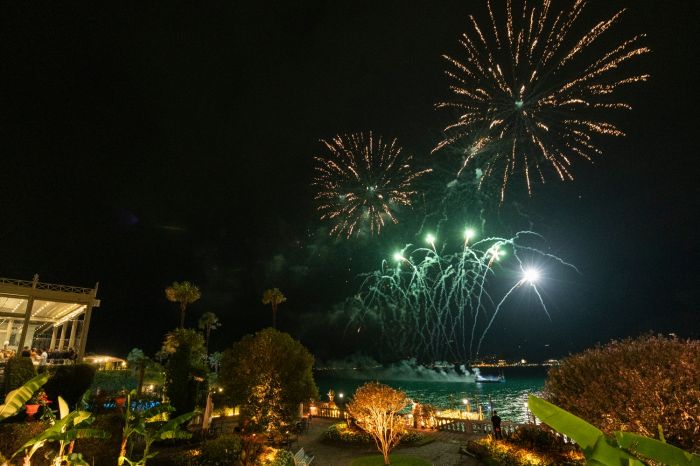 (credit: Grand Hotel Villa Serbelloni)
Thanks to Swiss hotelier Arturo Bucher who purchased the property in 1918, the villa has turned into an unparalleled wine and dining destination. Adding to the magnificent history and luxurious design (from its gold-leaf ceilings, ornate antique furniture and locally sewn silk bed detailing), one of the hotel's restaurants, Mistral, boasts a 400-bottle wine list to pair alongside the Mediterranean cuisine.
To celebrate 150 years, the acclaimed Mistral developed a bold experimental a la carte menu to celebrate the best of regional Italian cooking over key moments in history. Debuted during the celebrations, the seven-course menu paid homage to artists, movements, and culinary visionaries through specially prepared dishes. The lively and unusual menu gave guests a tangible (and delicious) way to experience history and commemorate the hotel's proud past.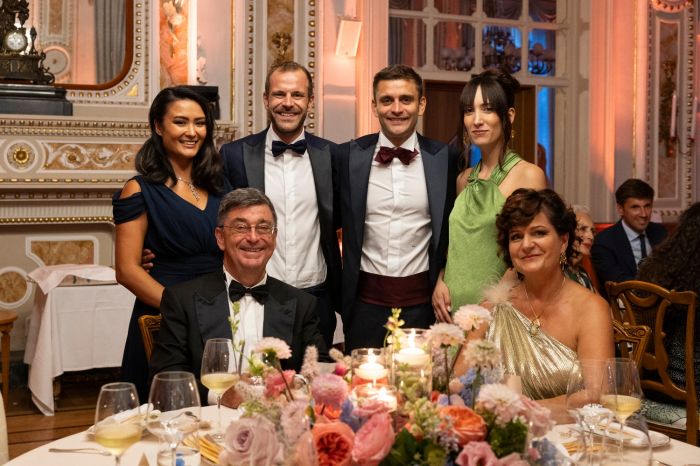 (credit: Grand Hotel Villa Serbelloni)
All four generations of the Butcher family have put a particular emphasis on keeping original features of the villa throughout the years – from design to service and everything in between. Whether grabbing a cocktail from attentive servers listening to a pianist looking at the detailed frescoes on the ceiling above or gazing over the water on the outside terrace, you are wrapped in one of Lake Como's unchanged marvelous treasures.