By Jennifer Chan Feb. 1st, 2012
CHANEL unveiled a sensational installation, entitled Numeros Prives, at The Wynn Las Vegas from January 20-28, 2012 and I had the distinct privilege of touring this exclusive event.

The awe-inspiring exhibit was the first of its kind in the United States and featured 10 magical spaces including a Haute Couture room, an outdoor garden with camellia trees and a futuristic air-lock chamber dedicated to the art behind the construction of the classic 2.55 handbag.


Upon arriving at the installation, I entered through a lavish curtain of white beads — an homage to the pearls adored by Mademoiselle Chanel — and then made my way to a whimsical children's bedroom filled with dolls and sketches designed by Karl Lagerfeld.

Another room was transformed to resemble Gabrielle Chanel's glamorous Paris apartment at 31 Rue Cambon filled with mirrors, rare vintage dresses and stunning mannequins; while a pop art room covered with silk-screened images of the famed CHANEL No. 5 perfume bottle intrigued passersby.

To finish off the tour, a playful room of games and lights featured a larger-than-life size handbag featuring CHANEL icons: the lion, clover leaf, double C's, perfume bottle and more; and an ingenious claw machine filled with gift bags begged guests to try their luck at scoring some designer swag in Sin City.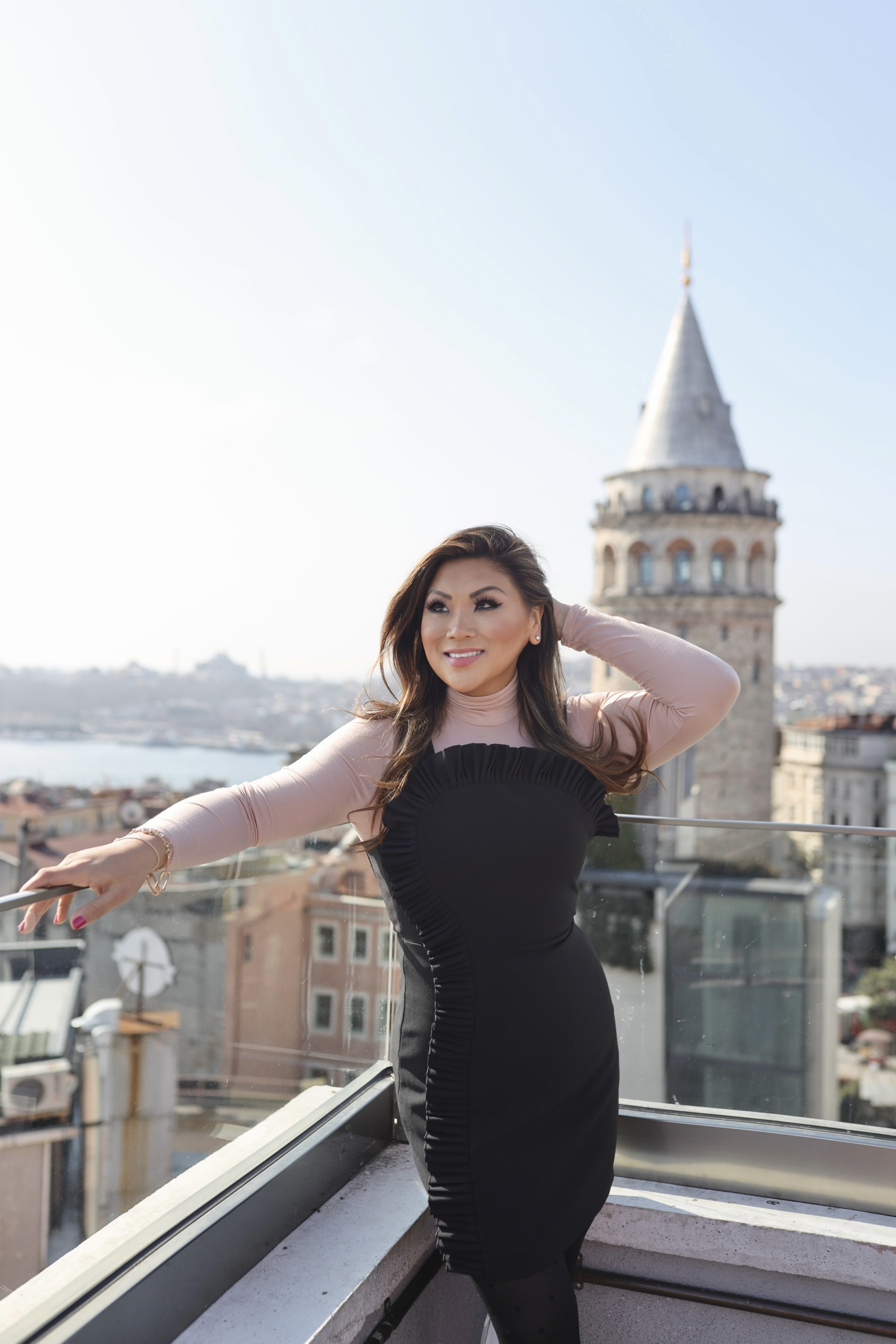 Jennifer Chan
Jennifer Chan is a fashion and beauty editor, luxury travel journalist, and on-air host who brings over 18 years of industry experience working for leading publications including Travel + Leisure, InStyle.com, People.com, Lonely Planet, E! Online, StyleCaster, TripSavvy, The Daily, WWD, Fashionista.com, Real Simple Magazine, ELLE.com and more. Based in Los Angeles, Jennifer is a seasoned luxur...(Read More)