By Marie Lee Sep. 2nd, 2013
As the summer comes to an end, Las Vegas will continue to thrive on. When was the last time you went to Sin City? Was it for a meeting, celebration or just to get away? Well you can plan on being back in Vegas this September. The temperatures in the desert are starting to cool down; however The Cosmopolitan is just heating up.
"Knocking down the house," "blowing off the roof," what do these two phrases have in common? For starters they both describe The Cosmopolitan in Vegas. The posh resort has an unconventional yet luxurious vibe and creates an original and exotic environment that most of us luxury-enthusiasts crave.

Mix Cosmo's multilevel, open-air pool with their swanky events and what do you have? Blink 182 and Enrique Iglesias this September at Boulevard Pool. Blink 182, the well-known American pop band, is sure to cause a stir! Drummer Travis Barker who is known as the "sexy bad boy" is back and more tattooed than ever. He is bound to heat up the stage on September 19 with fellow band mates.

If you prefer a little less punk why not try Spanish heartthrob Enrique Iglesias September 13 and 15? This talented singer/songwriter has performed with just about every artist under the sun from Usher to Lil Wayne; and his music is known as some of the world's top dance-floor hits.


Also slated for the month is Fitz & the Tantrums, G. Love & Special Sauce, and Minus the Bear. With just a glimpse of Cosmo's September lineup, what's next? For most, just being in the casino is plenty fun, but add in world-class music artists and we've just hit the jackpot. Knowing this is Vegas, the party doesn't stop there. After the concerts head over to the after-party at the Marquee nightclub and rub elbows with the stars. After all, it's Vegas.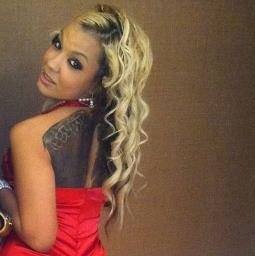 Marie Lee
Marie Lee is a published fashion writer. She utilizes her press credentials and networking skills to create compelling stories. Her marketing expertise and proficiency in spotting luxury trends allow her access to the most exclusive invitation-only events. ...(Read More)