By Jared Paul Stern Jun. 29th, 2017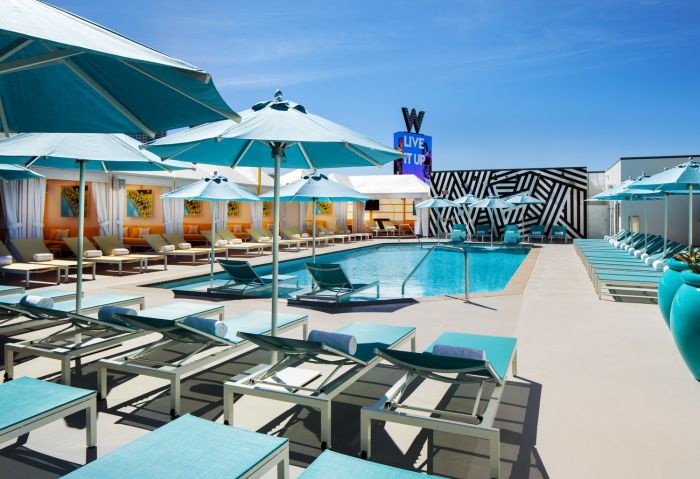 Photo Credit: W Las Vegas
When visiting Las Vegas spending time on the infamous Strip is de rigeur. But you don't always want to be immersed in it every minute. With the opening of the new W Las Vegas, visitors with taste and style have an oasis away from the hustle and bustle of the Strip that's still only a few minutes away from the center of the action. It's truly unique among Las Vegas hotels in that the glamour is of the quiet variety.

Photo Credit: W Las Vegas
The W Las Vegas is part of the SLS Las Vegas complex yet manages to have the intimate feel of a true boutique hotel. And all of the SLS' impressive hospitality offerings are on site for W guests to enjoy. That includes some of Las Vegas' very best restaurant, including Bazaar Meat by José Andrés, Katsuya by Starck, and Cleo, Vegas' "Queen of Mediterranean cuisine" by acclaimed chef Danny Elmaleh, plus the usual casino amenities.
Photo Credit: W Las Vegas
Walk into an unmarked corridor at the SLS however and you will find yourself in the rarified environment of the W. The "secret" entrance enhances the feeling of bespoke privacy. At the heart of the W Las Vegas is the Living Room, a beautifully designed bar / lounge that turns into a whirling social scene after dark, with impeccably crafted cocktails, a mix of leather and upholstered furniture with a modernized mid-century vibe, a talented DJ and lots of beautiful people.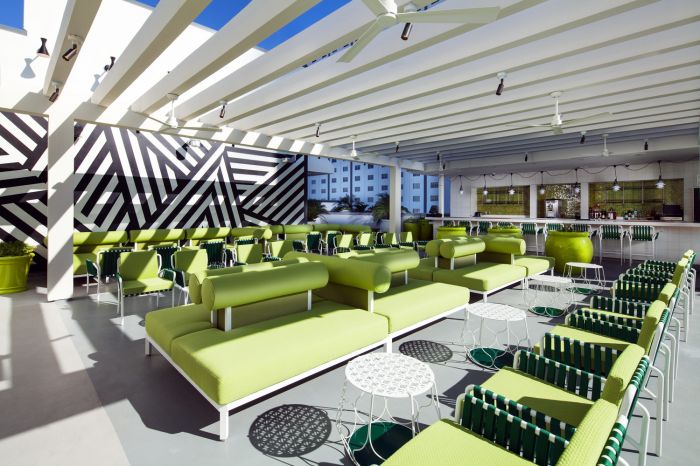 Photo Credit: W Las Vegas
Through another unmarked entrance you can find your way to the W's private rooftop pool, dubbed the WET deck, which has something of a Hollywood feel; there are definitely supermodels and movie stars lurking in the enclosed cabanas. And there's a perfect poolside lounge that's hard to ever tear yourself away from.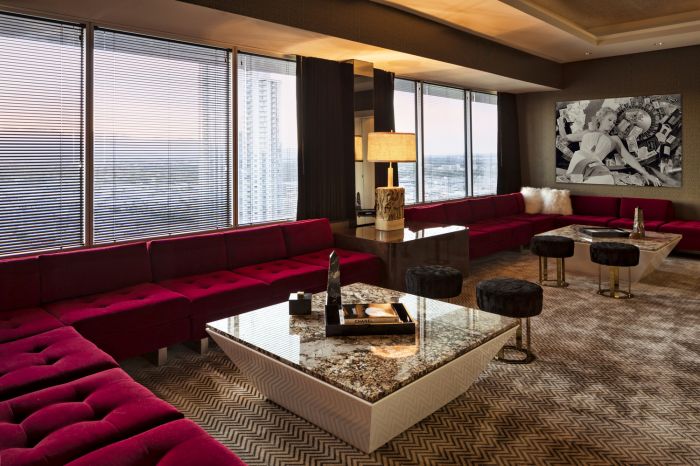 Photo Credit: W Las Vegas
Of course the property, which has 289 rooms and suites designed by Philippe Starck, boasts all of the W brand's signature luxe amenities, including an Away Spa located on the second floor. It features ten treatment rooms, a communal relaxation lounge with custom massage chairs, steam rooms and oversized "experience" showers. It's safe to say you'll come away rejuvenated and relaxed no matter the excesses of the previous night. Bliss bath amenities are featured in both the spa and the guest rooms. W's signature Whatever/Whenever service literally can deliver anything at any time.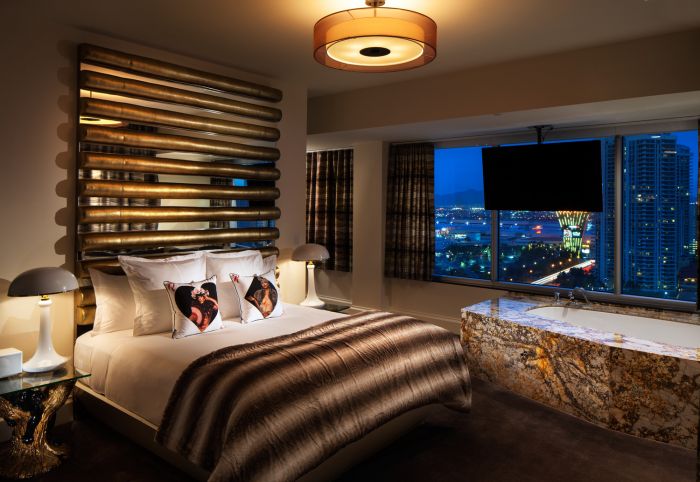 Photo Credit: W Las Vegas
Want to really live it up? Book one of the W's famous WOW suites, capped off by the 2,382 square foot penthouse Extreme WOW Suite, designed Lenny Kravitz. One of the most impressive accommodations in the entire city, it's a true rock star retreat. So don't be surprised if you find Kravitz himself in residence…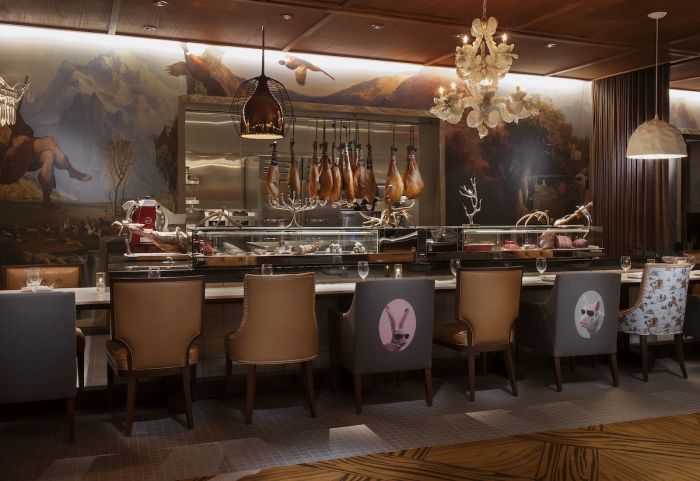 Photo Credit: SLS Las Vegas

Jared Paul Stern
Jared Paul Stern, JustLuxe's Editor-at-Large, is the Executive Editor-at-Large at Maxim magazine and has written for the Wall Street Journal, New York Times, the New York Times' T magazine, GQ, WWD, Vogue, New York magazine, Details, Hamptons magazine, Playboy, BlackBook, the New York Post, Man of the World, and Bergdorf Goodman magazine among others. The founding editor of the Page Six magazine, ...(Read More)