By JustLuxe Sep. 4th, 2019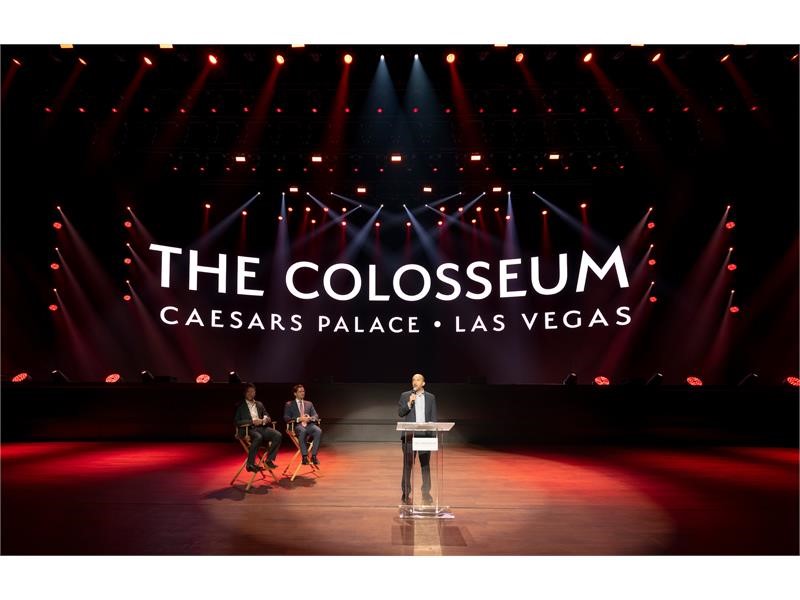 LAS VEGAS -- The Colosseum at Caesars Palace in Las Vegas has relaunched with a series of enhancements. Caesars palace gave the news media a preview of the facility on Wednesday, September 4, 2019. The new enhancements include: the creation of new seating configurations through an automated lift system for a great variety of shows; VIP section transformation; interior design refreshments; and upgrades of audio/visual equipment packages. The official relaunch will take place on September 6 and 7 with Australian County star Keith Urban.
At a press conference, executives from Caesars Palace and Live Nation including Sean McBurney, Caesars Palace General Manager; Jason Gastwirth, Vice President of Entertainment Operations for Caesars Entertainment; and Kurt Melien, President of Live Nation Las Vegas talked about the need for the renovations to keep the famed facility fresh and allow the various musical and comedy acts the ability to create an even greater entertainment experience for the audience. The Colosseum was originally launched in 2003 for Celine Dion's first residency at Caesars Palace.
JustLuxe Team
The JustLuxe Team strives to bring our members and readers the very best in luxury news and conversations. We love to hear your opinions and suggestions, but most of all, we love to interact with you. ...(Read More)