By Jill Weinlein Nov. 11th, 2019
Jill Weinlein
The Park MGM Hotel is known as one of MGM's megaresorts in Las Vegas. Forming a joint venture with Sydell Group to renovate and rebrand the Monte Carlo, MGM renamed the resort Park MGM to connect with the exciting dining and entertainment district, and The Park near the T Mobile Arena.
The Park MGM has 32 floors, 2,992 guest rooms, including 259 luxury suites, a massive casino, a variety of restaurants and serene spa and salon. Not only does The Spa have treatment rooms of all sizes, but the talented massage therapists can perform services poolside or in the privacy of a guest's room.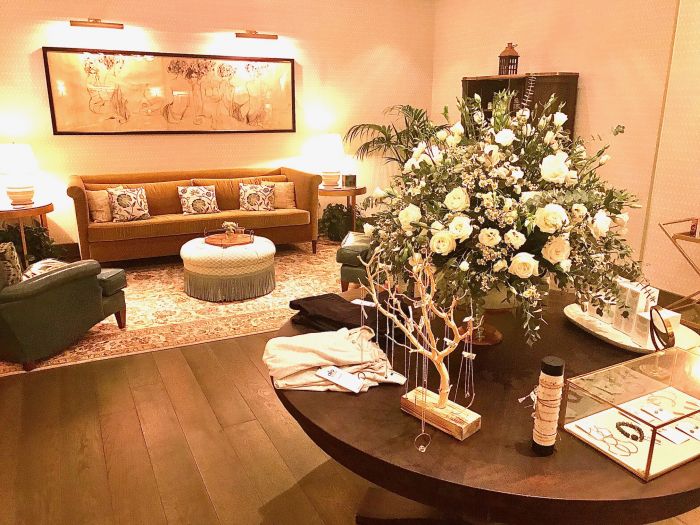 Jill Weinlein
Located on the second floor of the Park MGM Hotel, guests will find a place of solace from the ringing slot machines, bright lights and live music down below.
Adjacent to the fitness center, guests senses are awakened the minute they arrive with the signature scent of lavander meandering throughout the well appointed lobby. Walking into the mens and womens locker room, guests will breathe eucalyptus essential oils enhancing the air.
Arrive early to change into a plush white robe and sandals to use throughout the facilities before a treatment. There is a large steam room and hot sauna, plus a large heated whirlpool with multiple stone heated tiled lounge chairs.
Inside the relaxation lounge is a counter of healthy snacks that include tropical fruit, mixed nuts, teas and fruit infused water. The most popular area for guests to relax is lying in one of the anti-gravity relaxation chairs. Customized comfort is available with the push of a button. It's an ideal spot for a nap or reading a magazine before and after a treatment.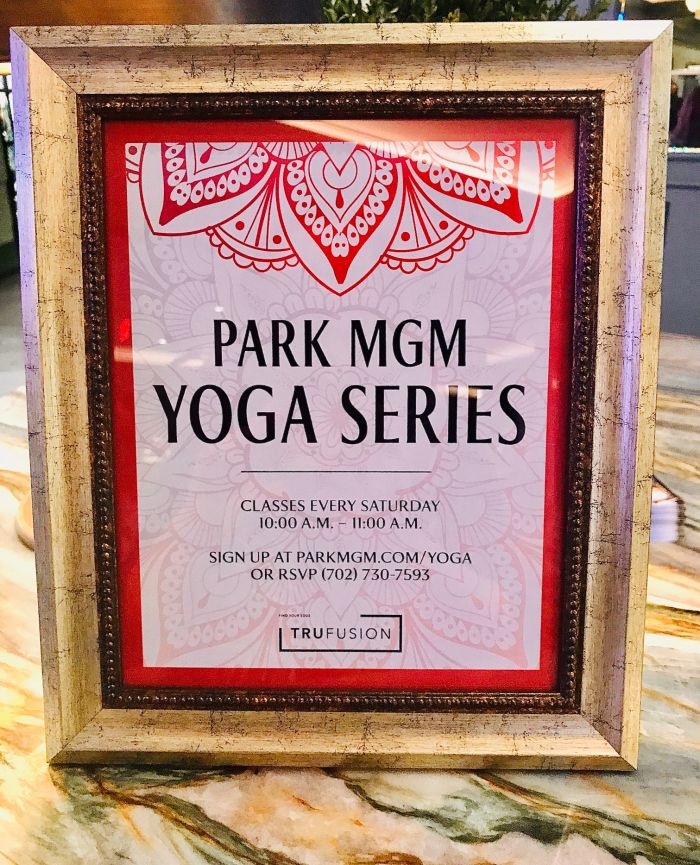 Jill Weinlein
A great day to plan a spa day is on Saturday for a one hour yoga class by TRUFUSION. The holistic healing of your mind and body class is $20 and begins at 10 a.m.
Afterward, reserve a 50 minute Priori Skin Fix Facial. Use one of the spa's showers, and enjoy the facility before one of the spa specialists gather you to analyze your skin to determine how much refinement, quenching and retexturizing your face needs. To achieve the optimal results your face will be cleansed, scrubbed, masked, hydrated, and receive a collagen production boost before sunscreen is applied for additional protection.
Priori is a skin science product targeted to respond to the environmental needs of each individual. It is free from parabens, colors and fragrance.
A few hours inside the Park MGM Spa will help you feel like a winner when visiting Las Vegas.

Jill Weinlein
Los Angeles based Jill Weinlein covers travel, food and lifestyle destinations for multiple newspapers, magazines and websites. Her areas of expertise include, luxury travel, culinary reviews, cruising and family travel destinations. Born in Los Angeles, Jill studied Communications and Theatre Arts at UCLA. She has a a Dine and Travel blog - www.dineandtravel.me and she writes a weekly restaur...(Read More)