By Jill Weinlein Jun. 26th, 2020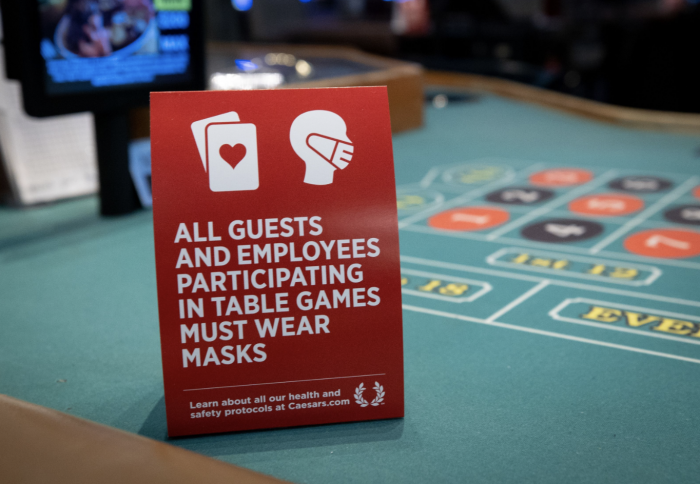 Paris Las Vegas
For a French-inspired grand reopening Paris Las Vegas can-can dancers, a Monsieur Loyal ringmaster, Caesars Entertainment Regional President Gary Selesner and Paris Las Vegas General Manager Sherri Sosa, opened the doors at Paris Las Vegas on June 18.
In accordance with directives from Nevada Governor Steve Sisolak and the Nevada Gaming Control Board, Caesars Entertainment Corporation has resumed gaming and hospitality operations, following the successful reopenings of Caesars Palace Las Vegas, Flamingo Las Vegas, Harrah's Las Vegas, The LINQ Promenade and High Roller Observation Wheel, as well as the gaming floor and other amenities at The LINQ Hotel + Experience.
Monsieur Loyal initially welcomed guests outside with "bienvenue" and led the countdown from "trois, deux, un," Sosa pushed the button to launch blue, white and red confetti over the entrance as the resort officially reopened its doors.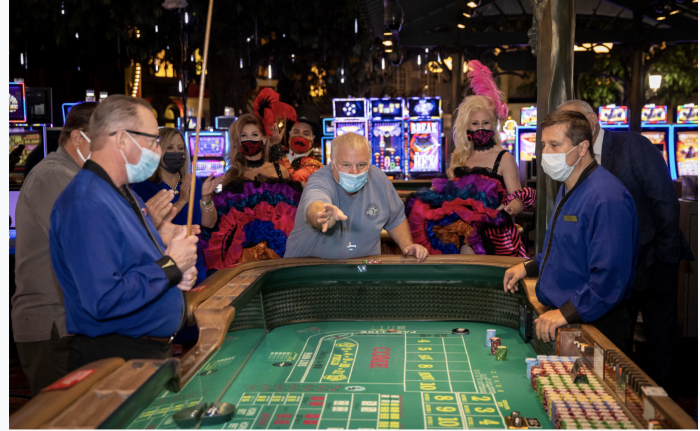 Paris Las Vegas
The first casino guest Roy Anderson, ceremoniously rolled the first dice at a craps table with Selesner, Sosa and can-can dancers cheering him on inside Paris Las Vegas.
Positions will be limited at each table to allow for appropriate social distancing, and dealers will provide hand sanitizer to every arriving player. Only three players are allowed at blackjack / pai gow / carnival game table. Four players are maximum at roulette and six players per craps table. Guests will not be able to congregate behind players at a gaming table, and where possible, procedures have been adjusted to allow only dealers to touch cards.
High touch gaming items (dice, chips, etc.) will be routinely disinfected, and cards will be refreshed more frequently.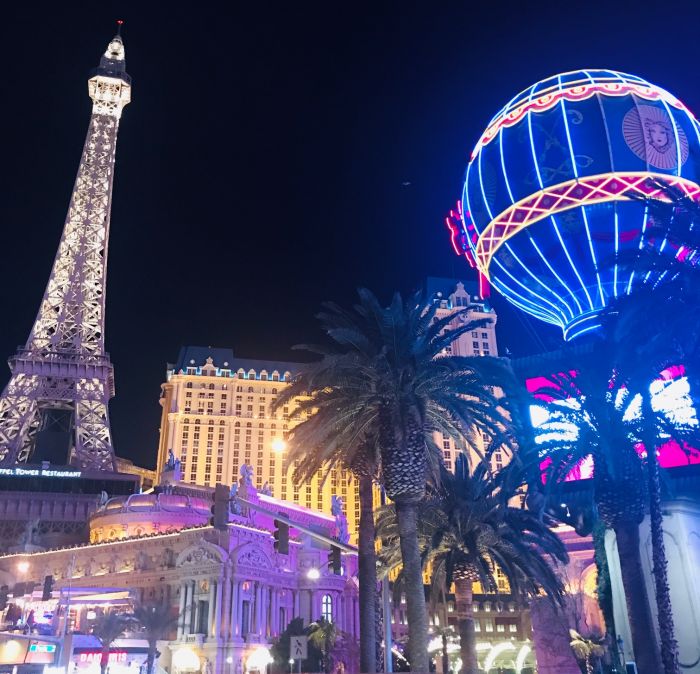 Jill Weinlein
Caesars announced that everyone indoors at its properties across the Caesars network will be required to wear masks at all times, except when eating or drinking. The updated mask policy becomes effective on June 24, 2020 at 12 p.m. Pacific Time. It applies to all employees, vendors, contractors, guests and those passing by in the properties. Previously, all employees plus guests at table games were required to wear masks at Caesars properties.
"We promised that Caesars would continue to evaluate the latest recommendations, directives and medical science regarding the COVID-19 public health emergency and modify our enhanced health and safety protocols accordingly," said Tony Rodio, CEO of Caesars Entertainment. "As a result, we are immediately requiring everyone in our properties to wear masks, because the scientific evidence strongly suggests that wearing masks and practicing social distancing may be the most important deterrents to spreading COVID-19 from person to person," he added.
Caesars will continue to implement all the enhanced health and safety requirements in its revised operating plans. Also, the Company will take steps to ensure that everyone inside its properties wears a mask. Anyone who refuses to wear a mask, after being asked, will be directed to leave the property.
The universal mask requirement will apply to all of Caesar's businesses currently open in Louisiana, Mississippi, Iowa, Missouri, Nevada, and Indiana, as well as tribal properties in Arizona, California and North Carolina. The mask requirement will also apply to additional Caesars properties as they reopen in Maryland, Pennsylvania, New Jersey, Illinois and Ontario. Caesars will continue to open properties in line with regulatory approvals and customer demand.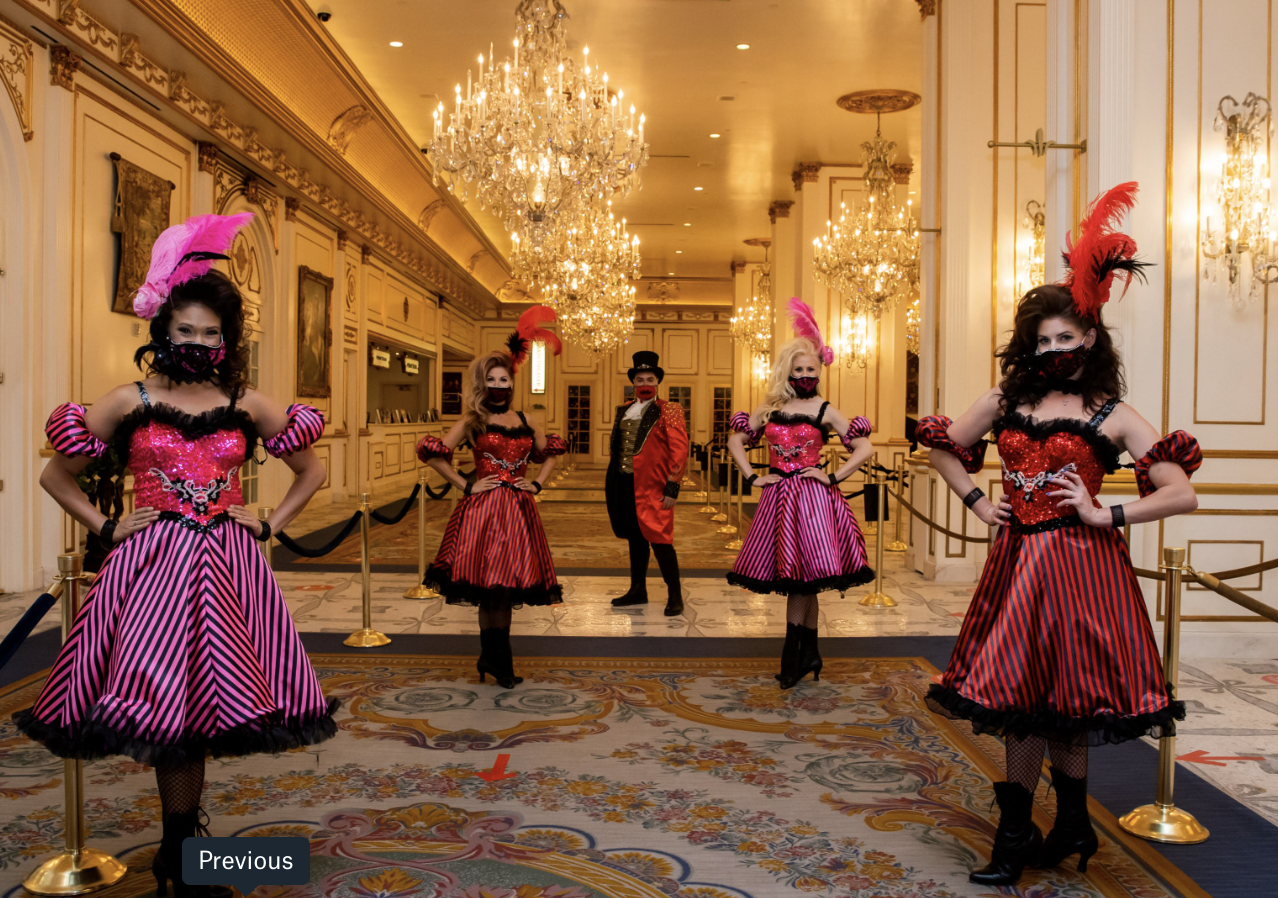 Paris Las Vegas
Among the enhanced health and safety protocols are more frequent cleaning and sanitization. Caesars has also implemented a health screening program for all employees and guests with distance markers on the floor and thermal scanners at hotel registration. Team members, including guest room attendants, will not enter occupied rooms. Guest deliveries will be dropped off outside the guest room door.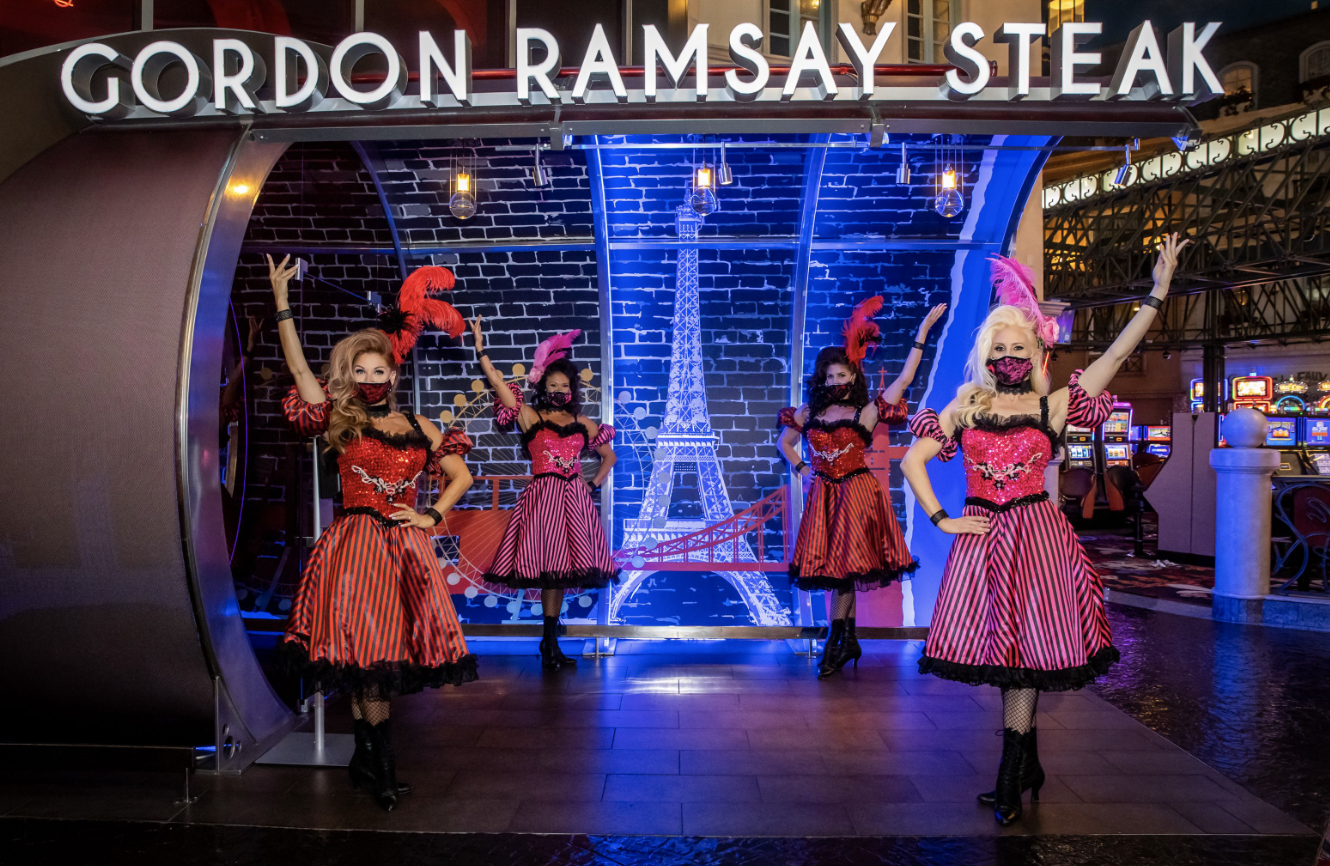 Paris Las Vegas
Food and beverage venues that are now open include celebrity chef Gordon Ramsay Steak on Thursday through Sunday from 4 p.m. to 10:30 p.m. For another romantic fine dining experience with sparkling Las Vegas Strip view dining, the Eiffel Tower Restaurant is now open for reservations daily from 5 p.m. to 10 p.m. The Eiffel Tower at Paris Las Vegas will display a new, free light show in honor of the reopening of the resort, every half hour from dusk to midnight nightly through June 30.
The dining room of JJ's Boulangerie is open 24 hours daily. Visitors can step up to the express window at La Pizza daily starting at 11 a.m. to 11 p.m. Over at HEXX Kitchen + Bar it opens daily starting at 7 a.m. to 10 p.m., and Mon Ami Gabi opens at 7 a.m. to 10:30 p.m. Hand sanitizer is provided at entrances, which guests are encouraged to use upon arrival. Self-serve items, such as condiments, have been removed. Refills will not be provided for self-supplied beverage containers.
For breakfast, The French La Creperie is open daily from 6 a.m. to noon, and Café Belle Madeleine is open one hour earlier for breakfast daily from 5 a.m. to noon. Café Americano is also open daily, from 6 a.m. to noon.
Bars that are open include Arc Bar daily from 2 p.m. to 10 p.m., Le Cabaret Bar, and BEER PARK are open daily from 2 p.m. to closing. The Le Central Bar and Gustav's Bar are open 24 hours daily. Guests will be able to order from the bar in locations that provide appropriate social distancing from other guests. Bartenders will provide hand sanitizer to every arriving customer.
For more information on the Company's health and safety protocols, visit: www.Caesars.com/health.
Jill Weinlein
Los Angeles based Jill Weinlein covers travel, food and lifestyle destinations for multiple newspapers, magazines and websites. Her areas of expertise include, luxury travel, culinary reviews, cruising and family travel destinations. Born in Los Angeles, Jill studied Communications and Theatre Arts at UCLA. She has a a Dine and Travel blog - www.dineandtravel.me and she writes a weekly restaur...(Read More)