By Chad Chisholm Nov. 12th, 2021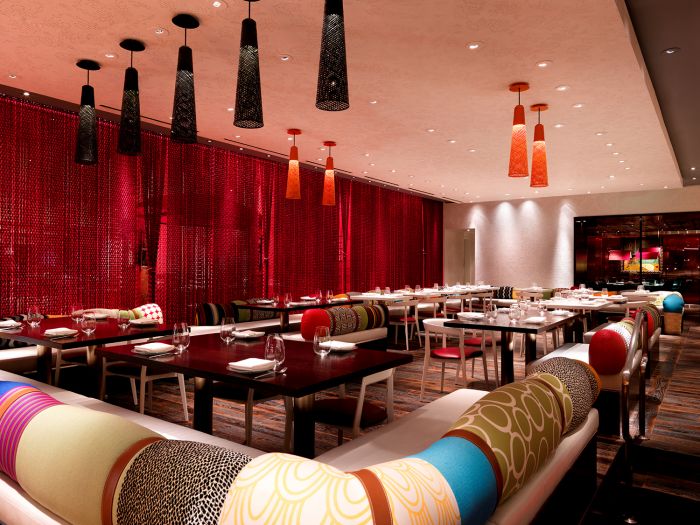 Courtesy Jaleo
Whenever I see Chef José Andrés' name associated with a restaurant or food outlet, I know my tastebuds will be in for a delight. Jaleo at The Cosmopolitan of Las Vegas proved that personal point as I recently relished a Spanish-inspired menu and charming atmosphere at the hotel restaurant.
The vibrant colors of Jaleo are perfectly at home in the colorful Cosmopolitan; low banquets allow for viewing of the entire space as paella simmers over open flames in the kitchen and cocktails are shaken in the welcoming bar. I decide on a Margarita Donostiarra, a margarita from San Sebastian with Arbol-infused tequila, Vida mezcal, bay leaf, lime and a sherry salt rim. My mouth is watering already. The menu has a plethora of enticing bites, starting with the Pan de cristal con tomate, a crispy Spanish bread brushed with fresh tomato. Quesos are available in selections of three, with Embutidos (such as Iberico and Serrano hams) for a well-rounded start to the evening. Not to be missed are the Patatas bravas with a spicy tomato sauce and aioli. The most interesting and innovative dish I tried as the Aceitunas 'Ferran Adria' which was a liquid olive. Served on a large spoon, the olive-colored bite bursts in your mouth with a wonderful briney olive flavor.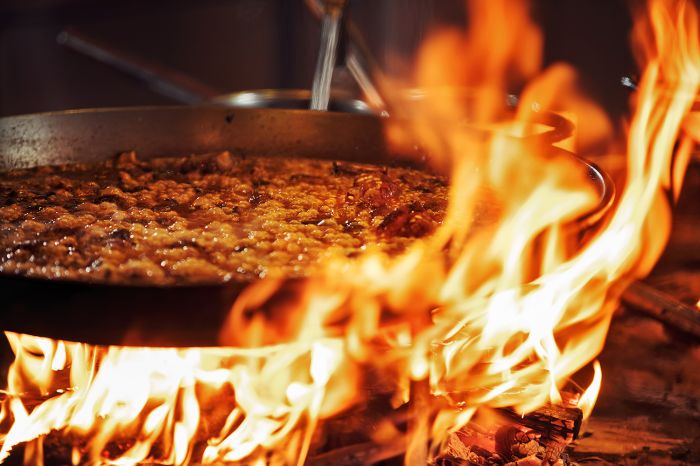 Anthony Mair - Paella being prepared at Jaleo
Known for their Paella, daily specials ignite the imagination with flavor combinations and specialty meats. During my visit, the Prawn Paella was the apex of the meal, with some tables ordering an entire pan of Paella (serving up to eight people) for themselves.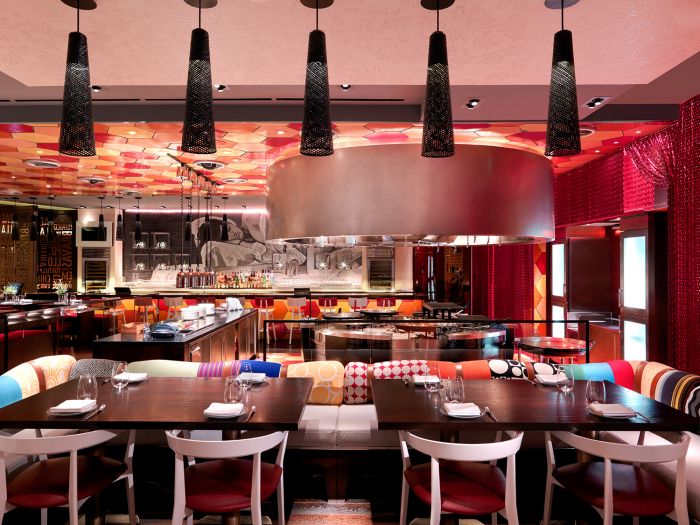 Courtesy Jaleo
For an exclusive luxury experience at Jaleo, guests can reserve a seat at é, a dining experience within Jaleo. With only two seatings a night of nine chairs on the exclusive chef's counter, the avant-garde dishes in a tasting menu is aimed to shock the senses and push culinary expectations.
Brilliant as always, Jaleo by José Andrés does not disappoint. With Spanish flavors that enchant and beguile, this dining experience transports hungry culinarians to flavorful heights and fanciful finales. For reservations and menus, visit www.jaleo.com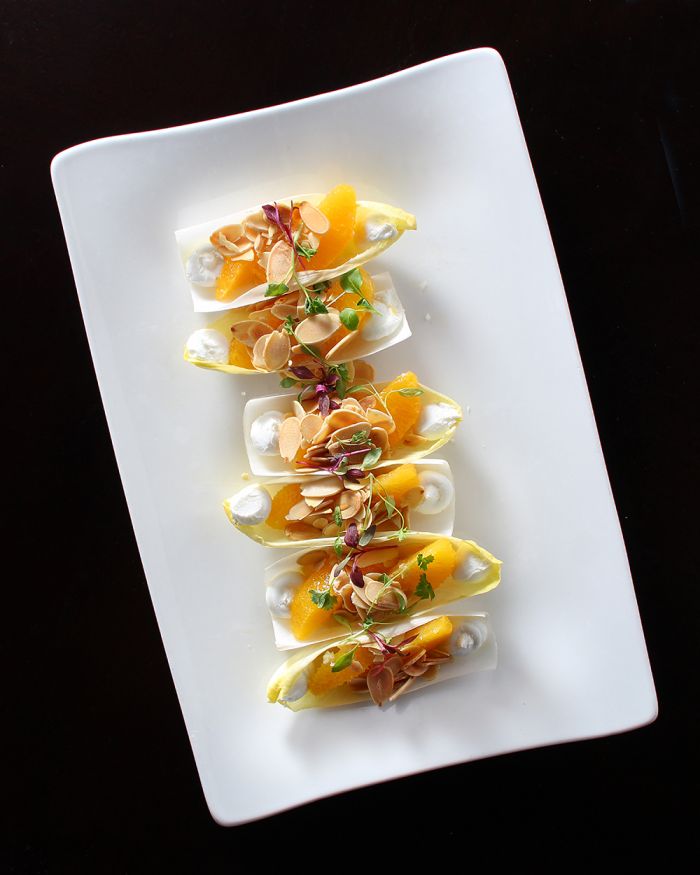 DAMONEATS
Stunning and creative food at Jaelo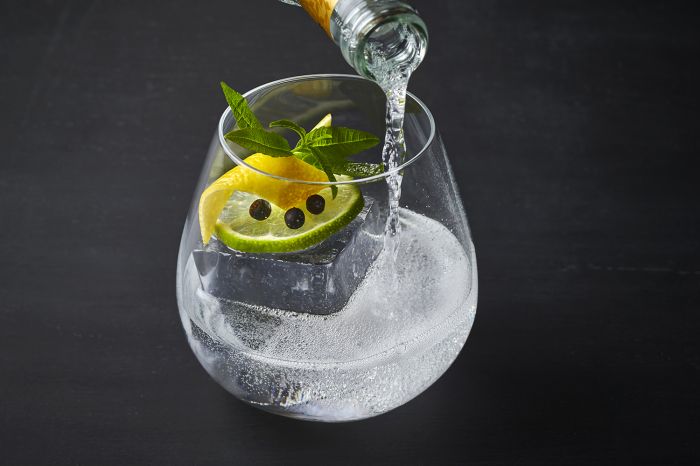 Courtesy of Jaleo
Crafted cocktails at Jaleo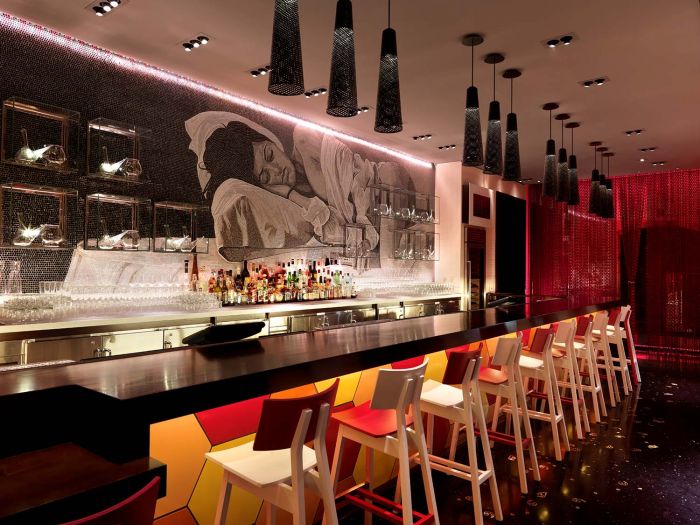 Courtesy of Jaleo
Belly up to the bar and take in the stunning mosaic artwork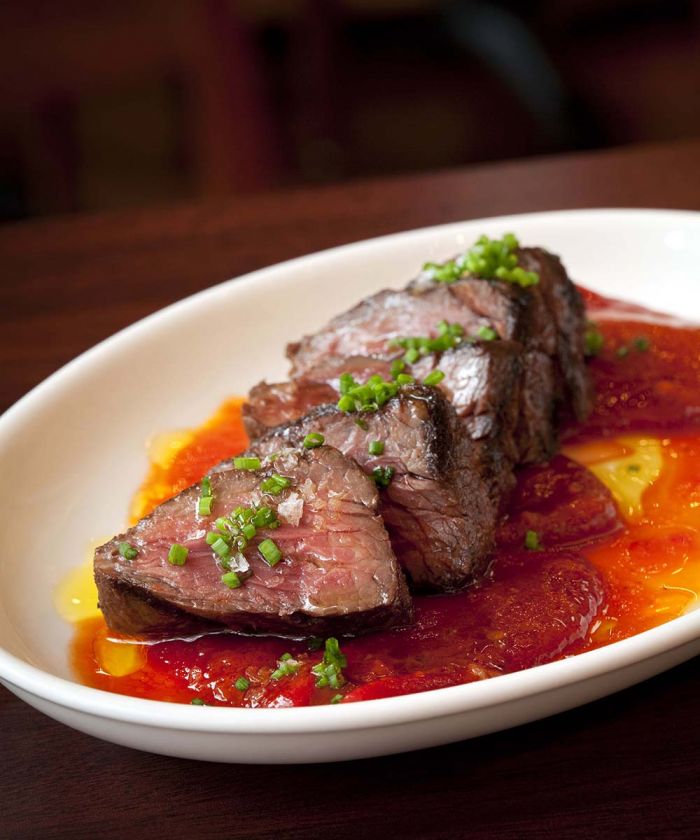 Courtesy of Jaleo
Lomo de buey con piquillos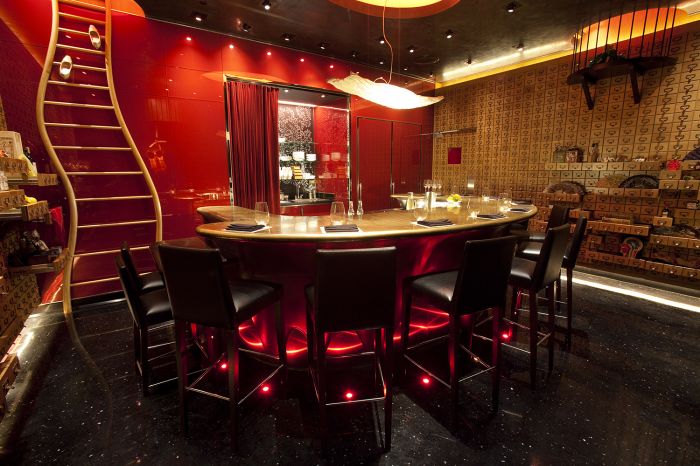 Beverly Poppe
Try an exclusive dining experience at é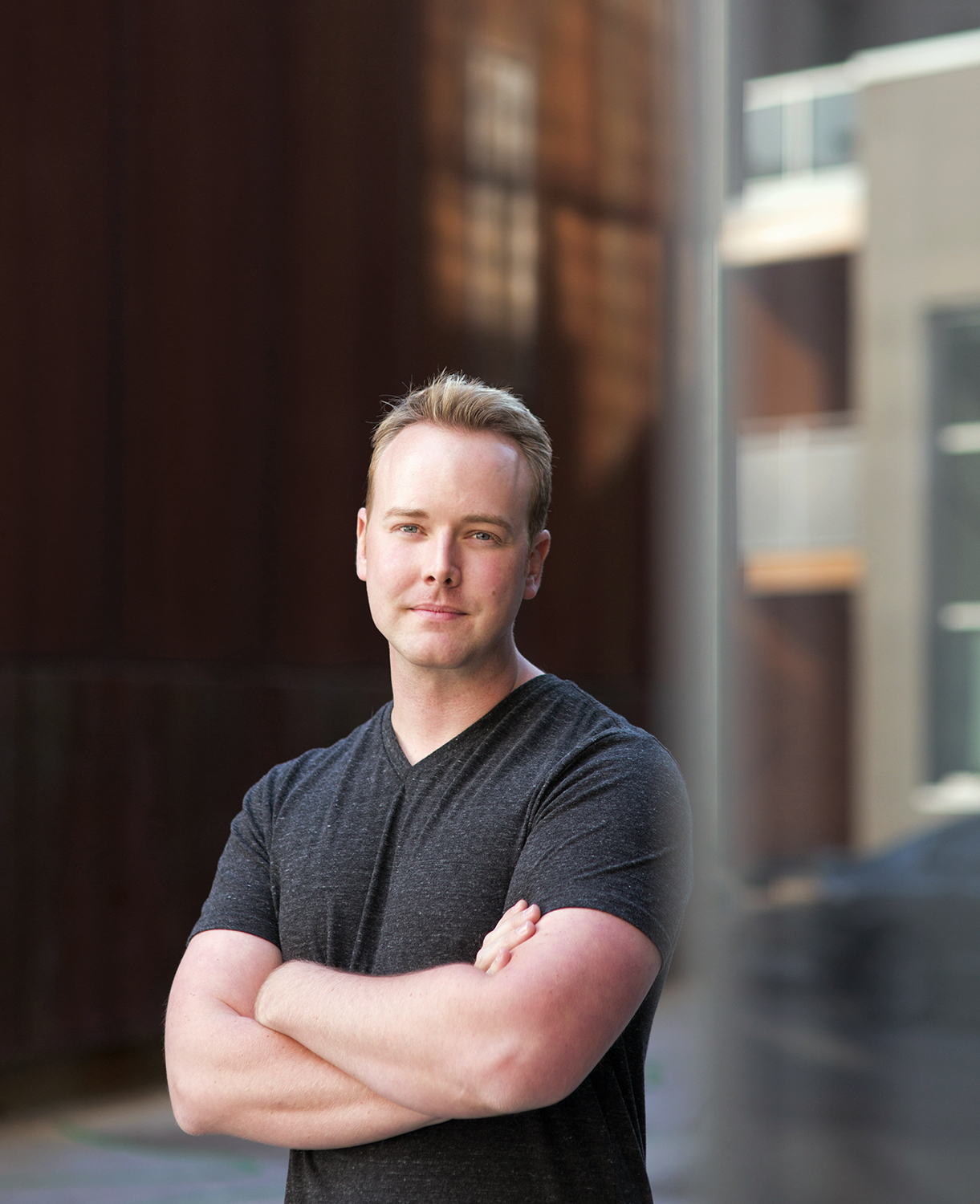 Chad Chisholm
Chad Chisholm is a professional photographer and travel writer. Marrying the two together, his travels have taken him across the world, staying in everything from Parisian Penthouses to huts in Ecuador in the rainforest. His work has been published in ISLANDS, Afar, WildJunket, AAA publications, and more. To see Chad's photographic work, visit www.creationize.com ...(Read More)