By Jill Weinlein Nov. 16th, 2021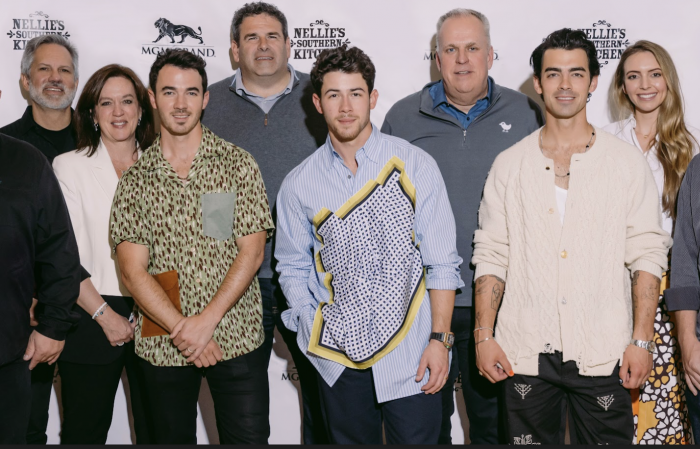 Nellie's Southern Kitchen
Jonas Brothers fans can be one of the first to experience Nellie's Southern Kitchen inside the MGM Grand in Las Vegas, scheduled to open the first quarter in 2022. This Jonas Family concept brings live entertainment, Southern Comfort dishes and warm hospitality to the entertainment capital of the world.
The family's roots date back to the 1760s in North Carolina. Nellie was Kevin Jonas, Sr., grandmother and when she passed away in 2011, the Jonas family missed her warmth and incredible comfort food. Along with wife Denise, their sons Kevin II, Joe and Nick (the Jonas Brothers) and Franklin, they partnered with TLI Bedrock LLC, a New York City-based investment firm, to pay homage to this remarkable woman.
In order to tell her story, they opened a restaurant first in Belmont, NC serving her mouth-watering baked biscuits and other favorite recipes. According to Cecilia Lucas, Nellie's daughter, "Her biscuits were always perfect. They didn't just taste good, they always looked so pretty."
Nellie wanted her family and guests to enjoy the food she made around her table and on her front porch. When guests arrive at Nellie's in Las Vegas, they will feel they've arrived to her front porch setting. The feel of a magical summer evening is conjured in tones and materials reminiscent of North Carolina's grassy meadows, weathered barns and white shiplap cottages, with the Smoky Mountains imagined in the distance. Unique furnishings and decor, created and crafted by San Francisco based OLY Studio exclusively for Nellie's, add richness and depth with whimsical nods to Nellie and the Jonas family's passion for music and hospitality.
Even though the Jonases didn't have much while growing up, they did have music, love and comfort food. "Every day, my grandmother would come home with cotton in her hair ... and make the most amazing chicken and dumplings, biscuits and gravy. And this is our way of paying honor to her and all the good people of Belmont," said Kevin Jonas, Sr.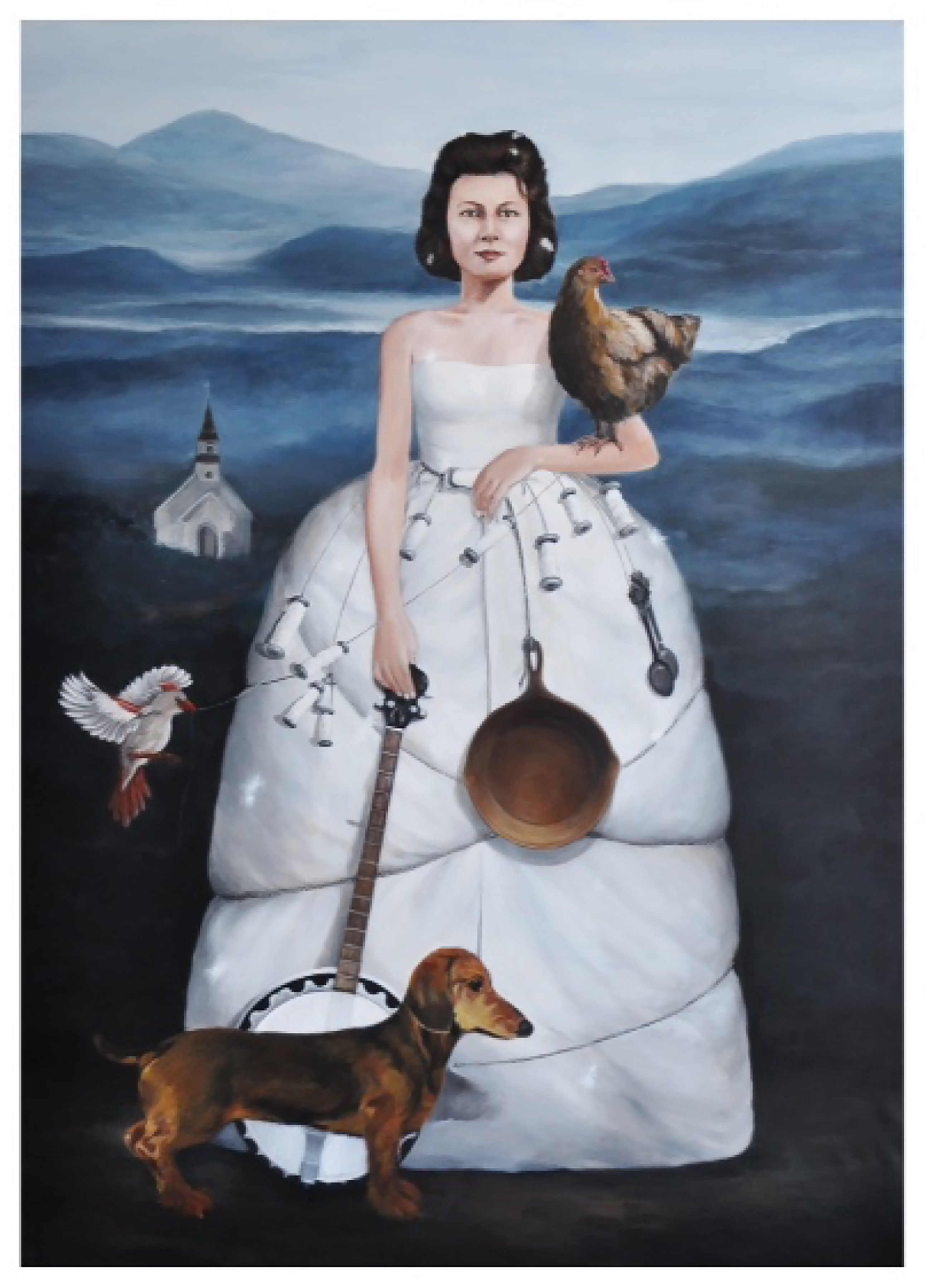 Nellie's Southern Kitchen
Located in The District opposite the MGM Grand Garden Arena, the 11,000-square-foot-restaurant, the atmosphere is inspired by the Jonas' love for music. 'To open a restaurant in the heart of the iconic Las Vegas Strip is thrilling, and I know my Grandma Nellie would be truly amazed seeing her name in lights,' said Kevin, Sr. 'Our family loves Las Vegas. We have spent significant time in the city and are proud to invite everyone to pull up a seat and enjoy our family's hospitality and treasured family recipes.'
No stranger to the Las Vegas entertainment scene, the Jonas family has held ties to the city and MGM Resorts International over the years, including Jonas Brothers concerts at MGM Grand Garden Arena as well as sister properties, Park MGM and Mandalay Bay.
This is an incredible opportunity for the MGM Grand and Las Vegas. According to MGM Grand President & COO Michael Neubecker said, "MGM Grand and the Jonas family are two entities highly focused on creating the best entertainment experiences for fans and consumers from around the world. We are taking it a step further with this partnership by delivering a unique venue that serves delicious Southern food in a spirited atmosphere, along with the first-in-class hospitality for which Las Vegas and Nellie's are known. We welcome the Jonas team to our portfolio and look forward to sharing this exceptional restaurant with our guests next year."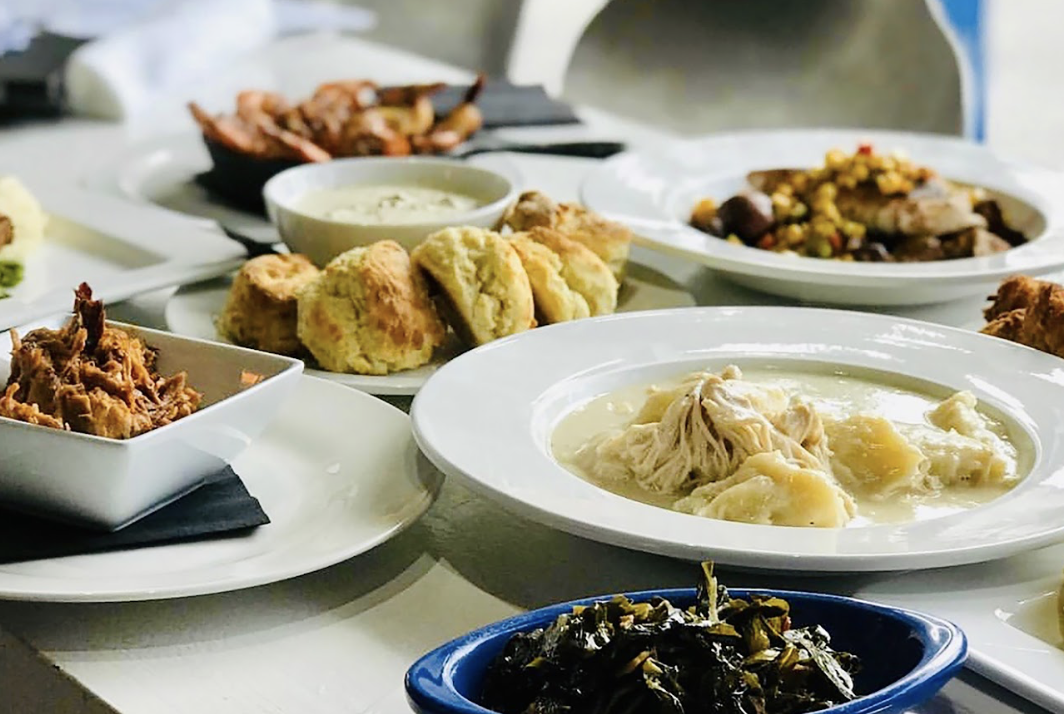 Nellie's Southern Kitchen
The carefully crafted restaurant design is modern and elegant with a folkloric texture, which contributes to an atmosphere of 'polished casual' dining.
Nellie's signature dishes include her warm biscuits, chicken and dumplings, Hawg Hill smoked pulled pork sandwich, chicken and gravy, Southern meat loaf, and chicken and waffles with cinnamon-honey butter. The restaurant also will feature an extensive cocktail menu and introduce new offerings exclusive to the Las Vegas location.
According to Joe Jonas said, "We have incredible memories performing at MGM Grand Garden Arena, so to have Nellie's Southern Kitchen next to it is surreal. Las Vegas has always had a special place in our hearts, and now our connection to the city and its community will be stronger than ever." His brother Nick Jonas said, "My great-grandmother was happiest when surrounded by people having a great time. That's what Nellie's is all about – amazing food, vibes and music. We love Las Vegas and can't wait for my Dad to be able to introduce Nellie's and this piece of our family history to the West Coast."
Jill Weinlein
Los Angeles based Jill Weinlein covers travel, food and lifestyle destinations for multiple newspapers, magazines and websites. Her areas of expertise include, luxury travel, culinary reviews, cruising and family travel destinations. Born in Los Angeles, Jill studied Communications and Theatre Arts at UCLA. She has a a Dine and Travel blog - www.dineandtravel.me and she writes a weekly restaur...(Read More)