By Shaena Engle Dec. 30th, 2022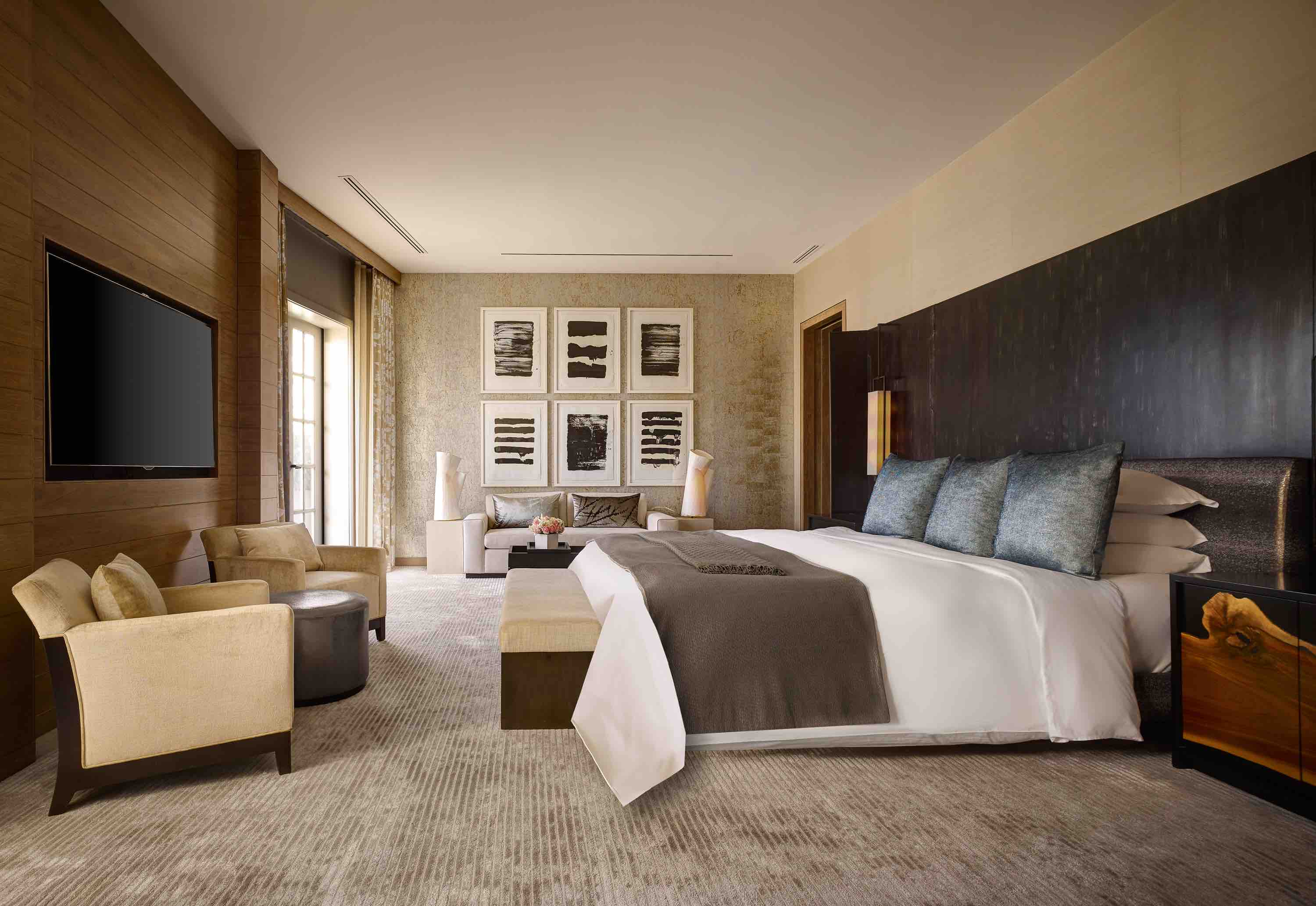 Nobu Las Vegas
Over the years, Vegas has evolved from a kitschy inexpensive desert playground for gamblers to a world-class luxury vacation destination. Glamorous palatial resorts, award-winning celebrity chef restaurants, musicals and celebrity residences have replaced the $5.99 buffets and cheesy lounge shows of yesteryear's Strip. Here's some good bets for a perfect weekend getaway in Sin City:
STAY
Nobu Hotel, inside Caesars Palace
Head to the world's OG Nobu Hotel inside Caesars Palace to begin your Vegas weekend. Now with a multimillion-dollar design refresh, rooms include custom sofas and carpets with a black, white and gold design; pretty wood finished large low dressers, a quartzite coffee table with gold base, and refreshed Sake, Hakone, Nobu Penthouse and Nobu Villa suites featuring new furniture, flooring and rugs.
Bathrooms feature a huge oval sink, large grey showers with rainfall showerheads, and a roomy makeup area.
Award-winning design firm Rockwell Group headed up the design refresh, which also includes a new entrance to the hotel housed inside Caesar's. The new lobby carpet depicts monumental slabs of marble and agate surrounded by gold veining with accents of gray, rust and blue.
Through Caesars Eats, Caesars Palace's online ordering service, you can order food, drinks, liquor, flowers and amenities right from your phone to enjoy in your room via delivery or for pickup. Choose from a wide variety of restaurants housed at Caesars Palace. Make a reservation at https://www.caesars.com/nobu-caesars-palace.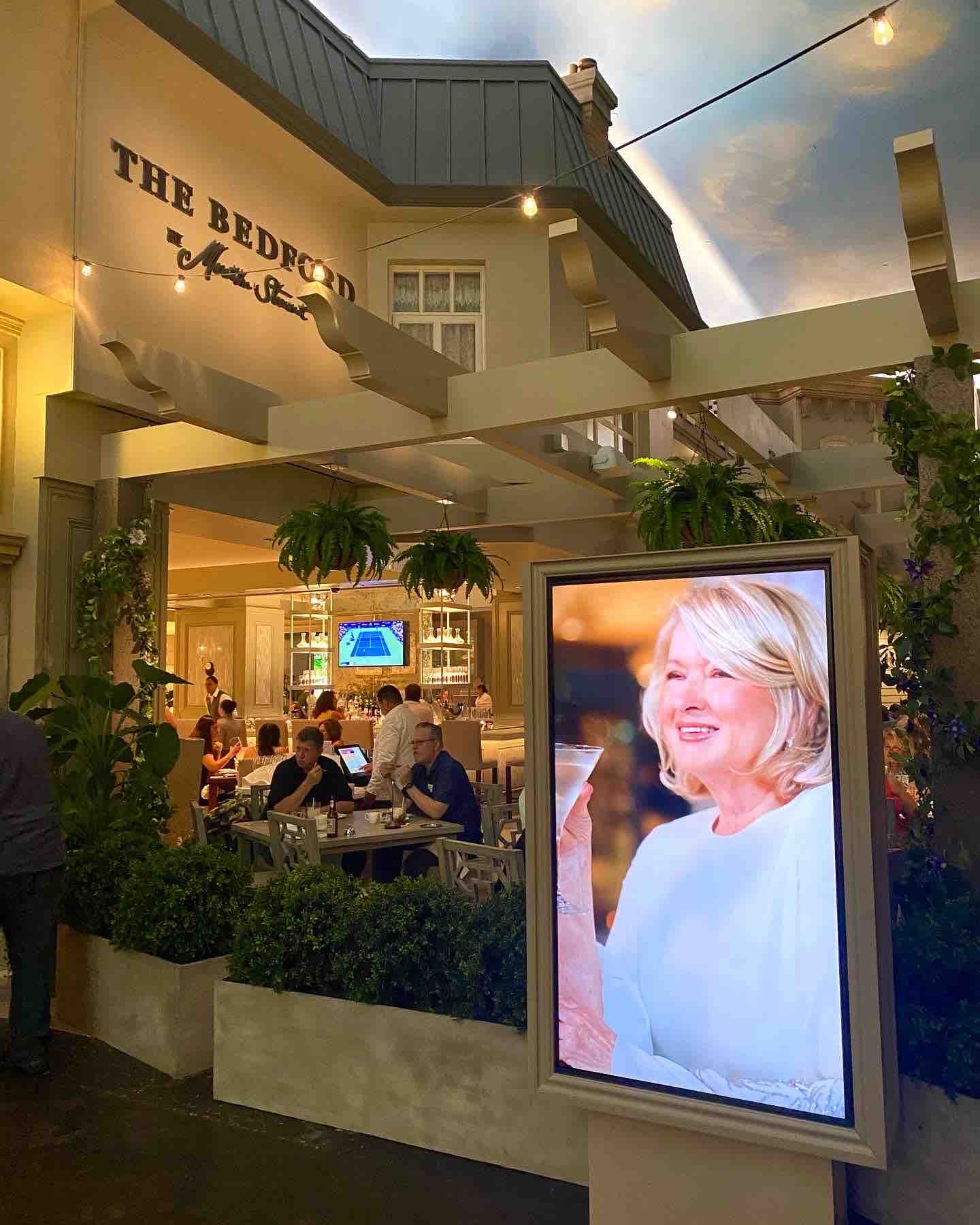 Shaena Engle
DINE
The Bedford
Paris Las Vegas
Lifestyle icon Martha Stewart has brought her famous lifestyle brand to Vegas with The Bedford by Martha Stewart, her first restaurant.
The Bedford's design draws inspiration from Stewart's farmhouse where she brings the outdoors inside. Housing 194 seats, the restaurant offers guests an inside peek of how Stewart entertains in her home.
The restaurant offers weekend brunches, seasonal dinners and holiday menus. Stewart utilized ingredients from some of her favorite purveyors including the Las Vegas Farmers Market, Dartagnan Inc., Urbani Truffles, Roe Caviar, Frog Hollow Farm, Jasper Hill Farm and Vermont Creamery among others. Highlights of the menu include the house made breadbasket, Martha's Pierogis and the whole roasted chicken. Make sure to reserve a table in the Brown Room for garden inspired surroundings and an intimate setting. Reservations at 702.946.4361.
Nobu at Paris Las Vegas
Nobu's latest Vegas restaurant is much smaller than their neighboring restaurants at Caesars Palace and at the Virgin Hotel, with only 140 seats and two separate areas to enjoy an intimate dinner. Diners can choose from a small dining room across from The Bedford or the more open adjoining space where they can view both the action in the kitchen and the walkway leading to the Paris casino. The mostly beige palette features natural wood design elements.
Diners can enjoy nigiri, sashimi and Wagyu dishes, including Nobu favorites yellowtail sashimi with jalapeno, black cod dry miso and Wagyu tacos. There is also a big beverage menu including an extensive list of Japanese sake, whisky and specialty cocktails. Reservations at 702.946.7000.
If staying at the Nobu Hotel, the Caesars concierge can snag a reservation for you to the bigger Nobu located at Caesars or the newer more intimate location at Paris.
Vanderpump á Paris
Paris Las Vegas
This second Las Vegas concept from restaurateur and realty television star Lisa Vanderpump is bigger than it's Caesars counterpart, serving up Parisian inspired cocktails and dishes. Slip into one of the comfy big velvet booths; pull up a stool at the long white marble bar with crystal chandeliers or head to the back to look out onto the Eiffel Tower, complete with a magical rain shower.
Diners can delight in plenty of French wine, special cocktails including their signature LoveLocked cocktail featuring enough for two with two glasses including a padlock and a key. Couples can write messages on the back of their padlock and lock it onto a pretty wall in the restaurant. There's also decadent bites, including ratatouille frites, a trio of tartars and French onion mac and cheese. Reservations at 702.946.4217.
Jack Binion's Steak
Horseshoe Las Vegas
Taking the place of BLT Steak at Bally's is the new and wonderful Jack Binion's Steak, now at the new Horseshoe (recently opened on the Bally's old site), an old school steakhouse with some surprise dishes. The Bloody Mary salad is a great starter with a big wedge with fried green tomatoes, bacon and blue cheese stuffed olives covered in a Bloody Mary vinaigrette. The colossal seafood tower impresses with six different kinds of crab and enough seafood to be a main entrée. Their steaks are outstanding, perfectly marbled, dry aged for 28 days and broiled at 1800 degrees. Diners can choose from filets, New York strip, ribeyes, porterhouse and a Wagyu rib cap. Sides are plentiful with roasted veggies, bourbon bbq baked beans, balsamic cipollini onions, and a huge baked potato with six toppings among other sides. Desserts are also huge, including the banana cream pie, blackberry cobbler, cheesecake and very big chocolate layer cake. Reservations at 702.967.4711.
Shaena Engle
EXPLORE
Vegas Chocolate Tour
Explore the sweet side of Sin City on the Vegas Chocolate Tour. Learn the history of chocolate on this 4 hour tasting tour while sampling delicacies from world renown chocolate brands, go behind the scenes of chocolate making at Vegas' own Ethel M Chocolate Factory, print your own message on the iconic M&M's candies at M&M World, check out the 13,000 Hershey's Chocolate World candy store with more than 800 Hershey candies and chocolate, head to Pink Box to sample delicious donuts and end the day with a super sundae. Tours take place Tuesdays beginning at 10am but you can also book your own private tour to fit your schedule.
Book at https://www.vegaschocolatetour.com.
Forum Shops
Caesars Palace
Head to the roman-themed Forum shops at Caesars Palace for some retail therapy. Spend the morning shopping under a baby blue sky through an array of designer retailers including Kate Spade, Louis Vuitton, Gucci and Dior. With over 160 shops and luxury boutiques spanning 634,000 square feet, there's plenty to keep a shopaholic busy. Weary walkers can rest their feet and watch the statues come to life at the Atlantis Fountain Show.
Bellagio Conservatory and Botanical Gardens
Bellagio
Next door to Caesars is the beautiful Bellagio Hotel. Past the lobby's vibrant glass flower petal chandelier lies the spectacular Bellagio Conservatory and Botanical Gardens. Arched glass ceilings tower 50 feet above the 13,000 square foot garden, which typically holds 31 trees, 500 shrubs and 6,000 flowers. The garden is totally transformed four times a year, offering guests a guaranteed fresh floral experience on each visit.
Caesars Palace Garden of the Gods Pool Oasis
Caesars Palace
Take a cool diversion from the casino hustle and bustle at the expansive Caesars Palace Garden of the Gods Pool Oasis, featuring seven different pools. Reserve one of 65 daybeds or splurge for one of 48 peaceful relaxing cabanas. You can also order snacks, lunch and a bevy of cocktails to enjoy poolside.
Michael Jackson ONE
Mandalay Bay Theatre, Mandalay Bay
Check out the Cirque de Soleil show that pays tribute to Michael Jackson. This 90-minute performance features inventive choreography and stunts set to the King of Pops best hits. The story revolves around four children who go on a journey into the world of Michael Jackson and his music. Purchase tickets at https://mandalaybay.mgmresorts.com.
Winter and spring are the perfect times to book a Vegas stay and try your luck at the tables, relax in a serene hotel, take in some sun, see a show and enjoy some of the many new restaurants on the Strip.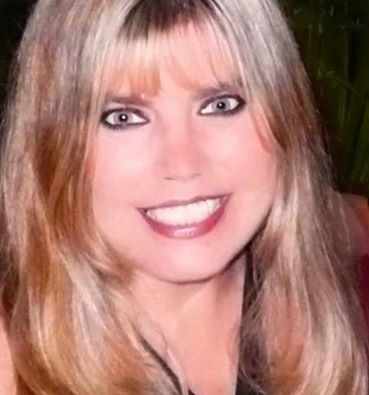 shaena engle
Shaena Engle is the lifestyle, food and travel editor for The Official Black Magazine and also has written/writes for the Los Angeles Times, Pasadena Magazine, M Magazine, Los Angeles Times Las Vegas Magazine, The Daily Meal, AOL, yummly and other outlets. She has authored The Best Places to Kiss in Southern California, The Cheap Bastard's Guide to Las Vegas and other outlets. She writes about tra...(Read More)