By Shaena Engle Aug. 17th, 2023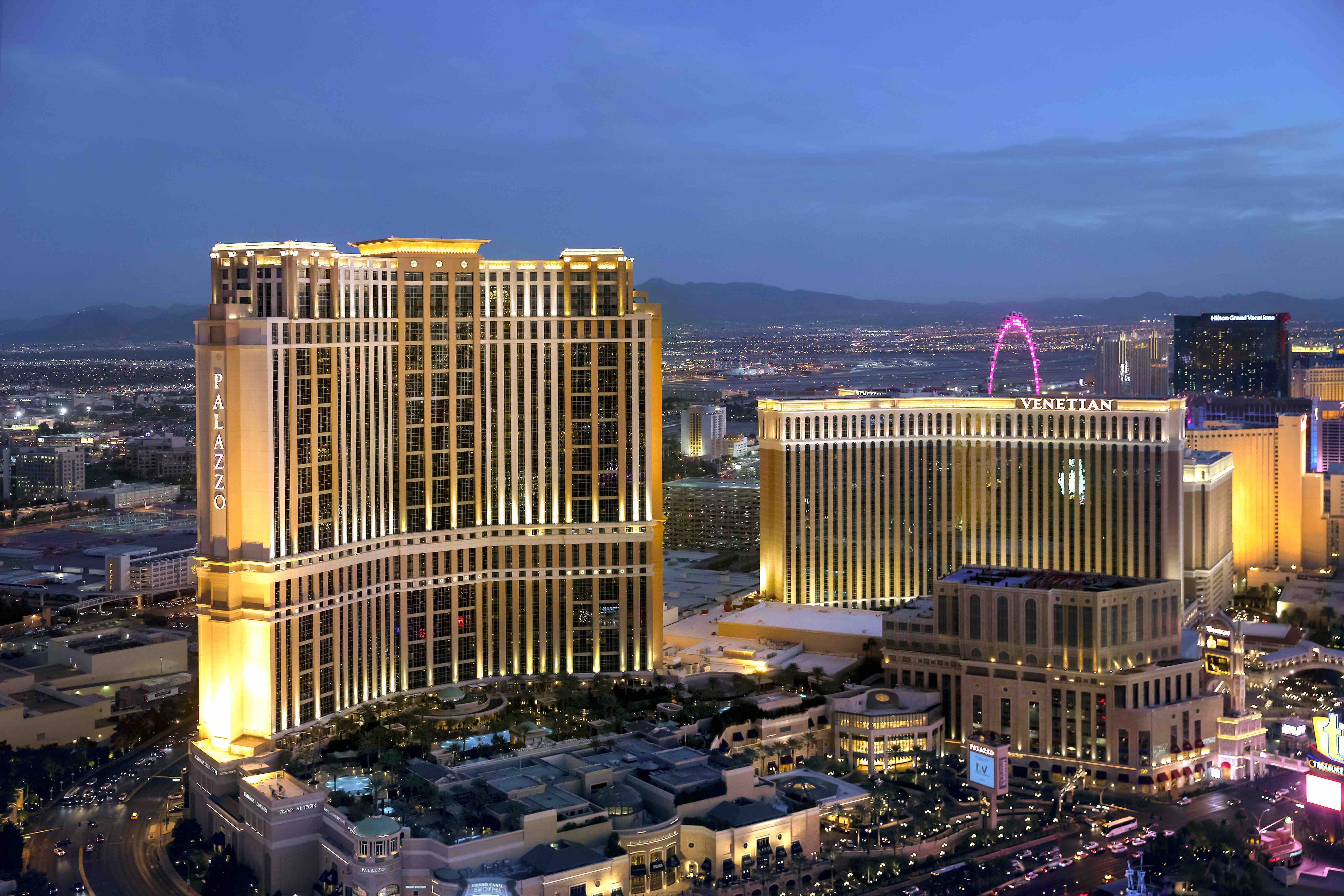 Palazzo Las Vegas
What's New at the Palazzo Las Vegas: The Sphere, Where to Dine and More
Checking into the palatial all-suite Palazzo is like entering an Italian villa which happens to house a casino. Located next to its adjacent sister property, the Venetian, the modern European-themed Palazzo stands 50 stories tall and houses luxury shops, entertainment and over 3,000 all-suite rooms.
The VIP check-in is a breeze with complimentary champagne, an elegant waiting/lounge area and snacks throughout the day and evening. The new Prestige Club Lounge on the 23rd floor includes complimentary breakfast, snacks, and cocktails with sweeping views of the city. Guests also can enjoy access to the Prestige Business Center with copying, printing and internet service.
The suites are bright with LEED standard wall coverings, lighting and flooring. The rich brown headboards, soothing beige tones and blue accent pillows provide a relaxing room space. We loved the one touch curtain and lighting controls that provided easy opening and closing of shades and drapes.
The marble and granite-clad bathrooms, sunken living room and three flat-screen televisions were elegant and inviting.
The spacious 134,000 square foot Canyon Ranch Spa has a variety of exercise classes (Pilates, yoga, spinning, and kinesis). The centerpiece of the bright and airy two-story facility is the 40-foot-high climbing wall, but less vertically inclined guests will be content in one of the 62 treatment rooms enjoying a vast array of facials, body treatments and massages.
Take a cool diversion with a dive into one of the six pools at the Palazzo's expansive pool deck. Lush greenery, outdoor sculptures and gushing fountains span the 4-acre space, which also includes four spas and a variety of smaller lagoons and dipping pools. Opt to lounge on the comfy chaises or stay cool in one of 41 private cabanas.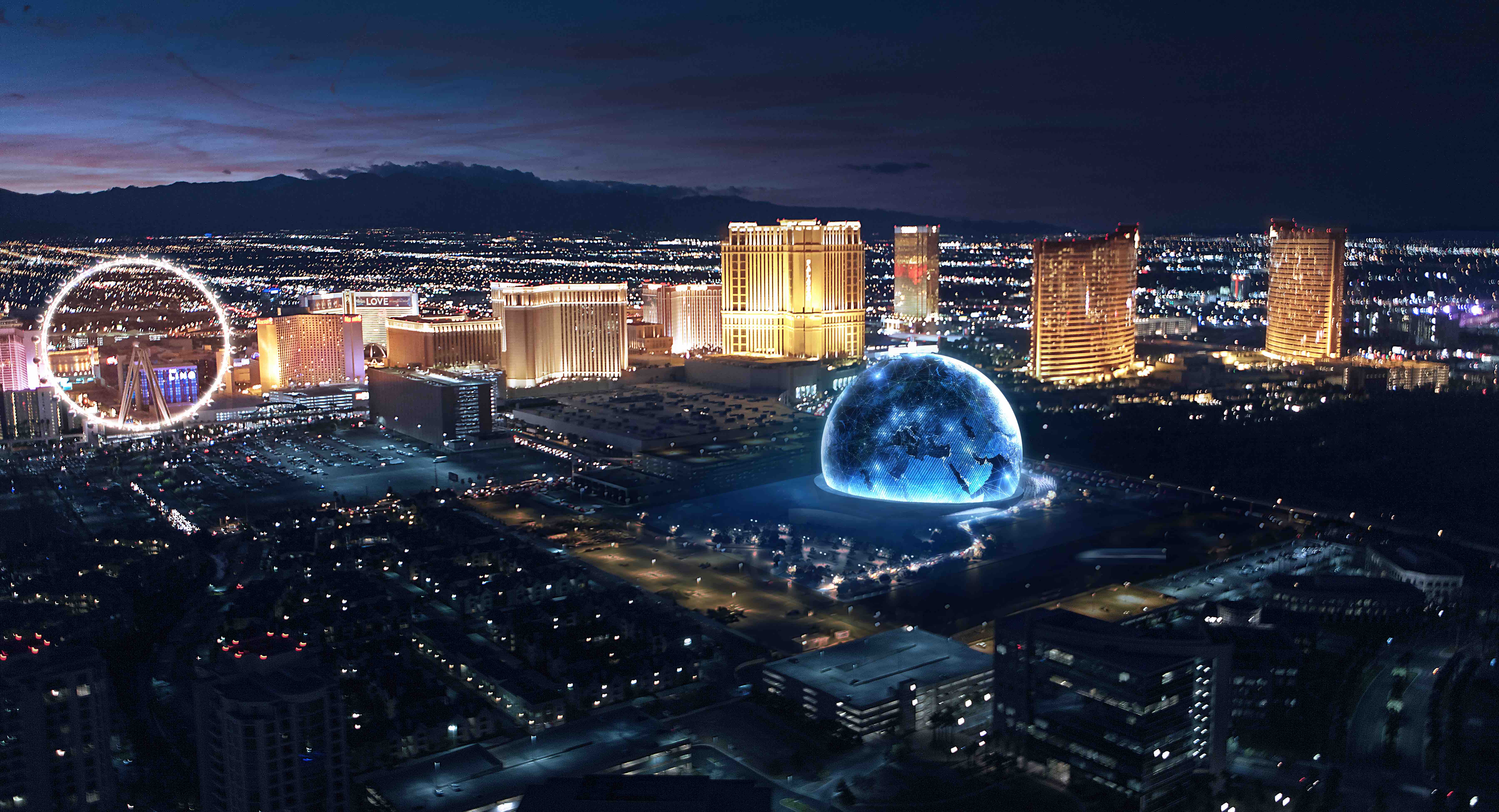 Palazzo Las Vegas
Guests of Palazzo and Venetian have easy access to the new Sphere at The Venetian which officially opens September 29. The Sphere is powered by cutting-edge technology and houses the world's largest beamforming audio sound system. It stands at more than 360 feet tall, providing a new iconic landmark for the Vegas skyline. U2 will kick off the first concert at The Sphere, U2:UV Achtung Baby Live, which will run from September 29 through December 16.
The resort and adjoining sister resort Venetian also offers some of the best dining options on the Strip. If you are planning a weekend getaway or just dinner, here are some restaurants to entertain your palate.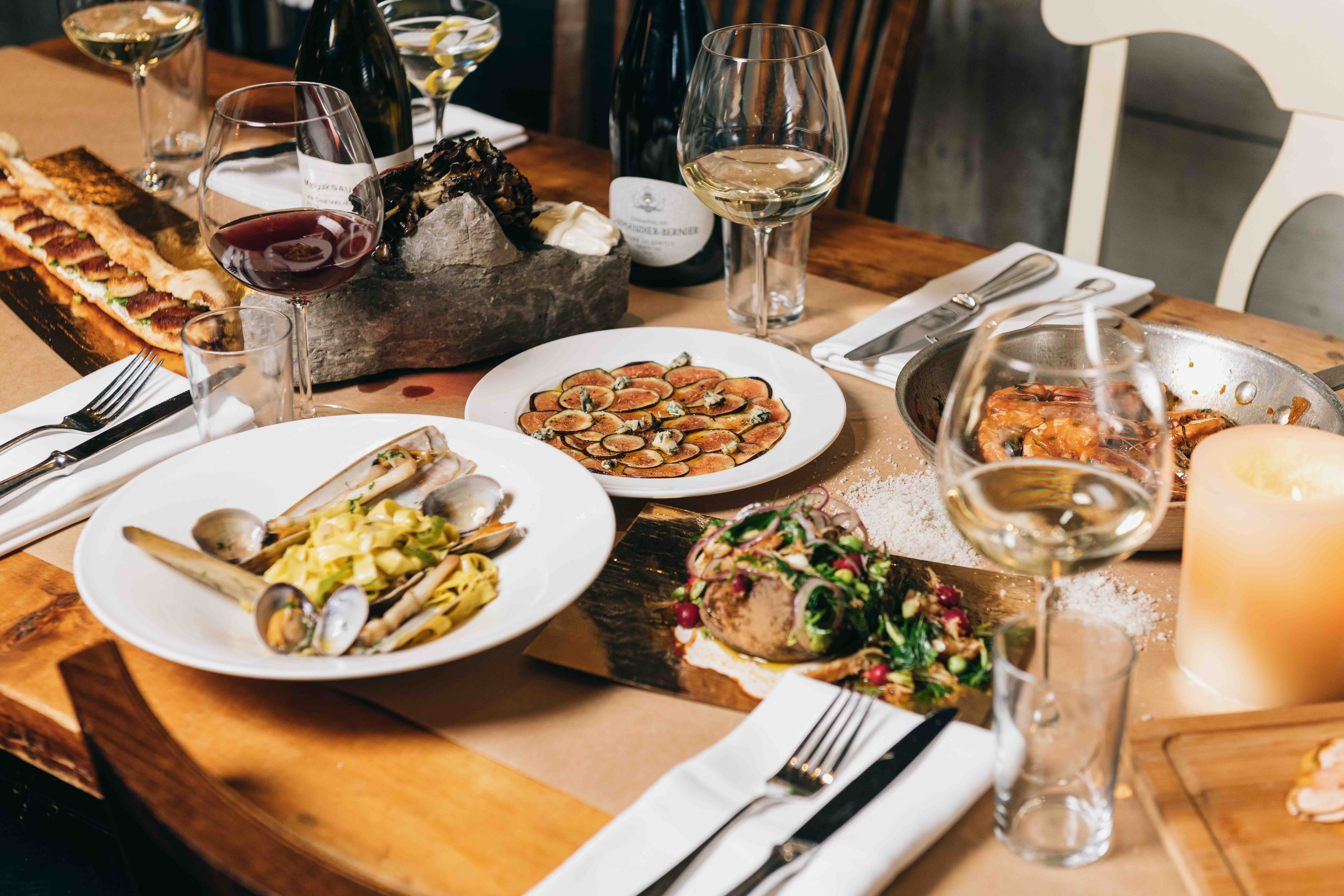 Palazzo Las Vegas
HaSalon
HaSalon recently moved into the old 11,000-square-foot Majordomo Meat and Fish spot at the Venetian. It's a combination club and restaurant, where diners enjoy Israeli/Mediterranean-inspired dishes with French and Japanese influences early on and then can dance on the table to live DJ playlists later in the evening. Standout dishes include the Horrible Hammer, a beef carpaccio adorned with flowers and herbs; potato diamonds with caviar; salt-covered turbot; skirt steak in tomatoes; Dungeness crab; lobster and a dessert plate with crème caramel, pistachio olive oil and raspberry cake, chocolate mousse and a salted butter cookie.
Miznon
Located just across from HaSalon is Miznon, Chef Eyal Shani's quick-service pita eatery. The Mediterranean fast-casual menu includes pitas filled with roasted cauliflower and tahini, wild mushrooms and sour cream, falafel and tahini, rib eye with spicy green peppers, a folded cheeseburger, lamb kebob, rotisserie chicken, brisket with aioli and Branzino with potatoes.
Wakuda
Wakuda, located off the Palazzo lobby, offers decadent dining in an opulent setting. Diners are greeted by beautiful artwork by Hiroyasu Tsuri at the entrance and a long installation by Yusk Imai in the main dining room, which also houses two huge sumo wrestling sculptures. There's also an inviting bar where guests can enjoy signature cocktails as well as dinner entrees. The main dining room is bathed in cream and brown tones with both booth and table seating. Inspired by the Shinjuku area of Tokyo, Chef Tetsuya Wakuda has created a unique dining experience.
Villa Azur
Taking over the Once spot at the Grand Canal Shoppes is the new Villa Azur, a hybrid restaurant and party. Arrive before 8pm and enjoy white lighted and linen tables, beige booths, flower decorated ceiling and a Mediterranean menu. After 8pm, the music gets louder and the restaurant changes colors thanks to LED ceiling lighting. There's also fun portraits of celebrities, a large white tree in the center of the restaurant and a beautiful chandelier with thousands of crystals over the back bar.
TAO
TAO is a unique dining experience that transports guests to an Asian inspired wonderland, complete with a giant Buddha and pretty rose filled water displays at the entrance. Inside is a DJ and a red décor with comfy booths and tables, dragons, Asian unique lighting fixtures and lamps and another very big bodhisattva statue. TAO is also a favorite Sin City dining spot because of their extensive menu, combining Japanese, Chinese and Thai dishes.
Bouchon
Go for the perfectly brewed coffee, the flakiest croissants outside of Paris, or the French country fare, but don't leave Sin City without a visit to Bouchon for breakfast. Renowned for his French Laundry fame, chef Thomas Keller's Parisian bistro atop the Venetian's Venezia Tower is relaxed, large and airy with tall mahogany columns running down the center, murals, and floor to ceiling paneled windows overlooking flowering garden patio. Ask for a table outside and dine al fresco on fresh French bread with butter and pistachios, Croque Madame, a toasted ham and cheese sandwich on brioche with fried egg and mornay sauce or select from a wide variety of pastries.
The Palazzo is located at 3325 S. Las Vegas Boulevard. Reservations at https://www.venetianlasvegas.com.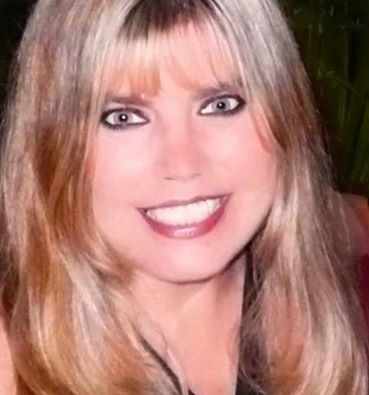 shaena engle
Shaena Engle is the lifestyle, food and travel editor for The Official Black Magazine and also has written/writes for the Los Angeles Times, Pasadena Magazine, M Magazine, Los Angeles Times Las Vegas Magazine, The Daily Meal, AOL, yummly and other outlets. She has authored The Best Places to Kiss in Southern California, The Cheap Bastard's Guide to Las Vegas and other outlets. She writes about tra...(Read More)