By Susan Kime Nov. 3rd, 2023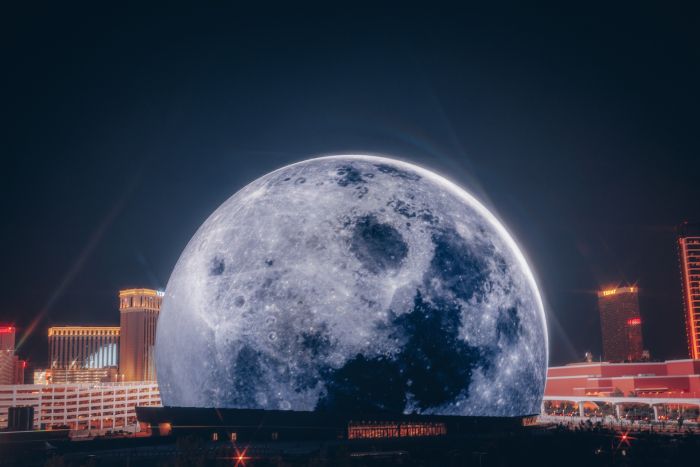 Sphere Entertainment
Immersive experiences are becoming ever more popular, as IMAX Theatres, and immersive Disney animation, have often provided near immersive experiences. In addition, D-Box seats in movie theatres allow the moviegoer to experience greater movement and sound, engineered through a set of speakers that turns sound into a visceral part of the movie, and motion actuators can provide enough movement that action movies feel as if the theatregoer rides on a train, or is in an airplane with the actors on screen. It was only a matter of time before a major group created the ultimate immersive experience, by the introduction of The Sphere. In Las Vegas, of course.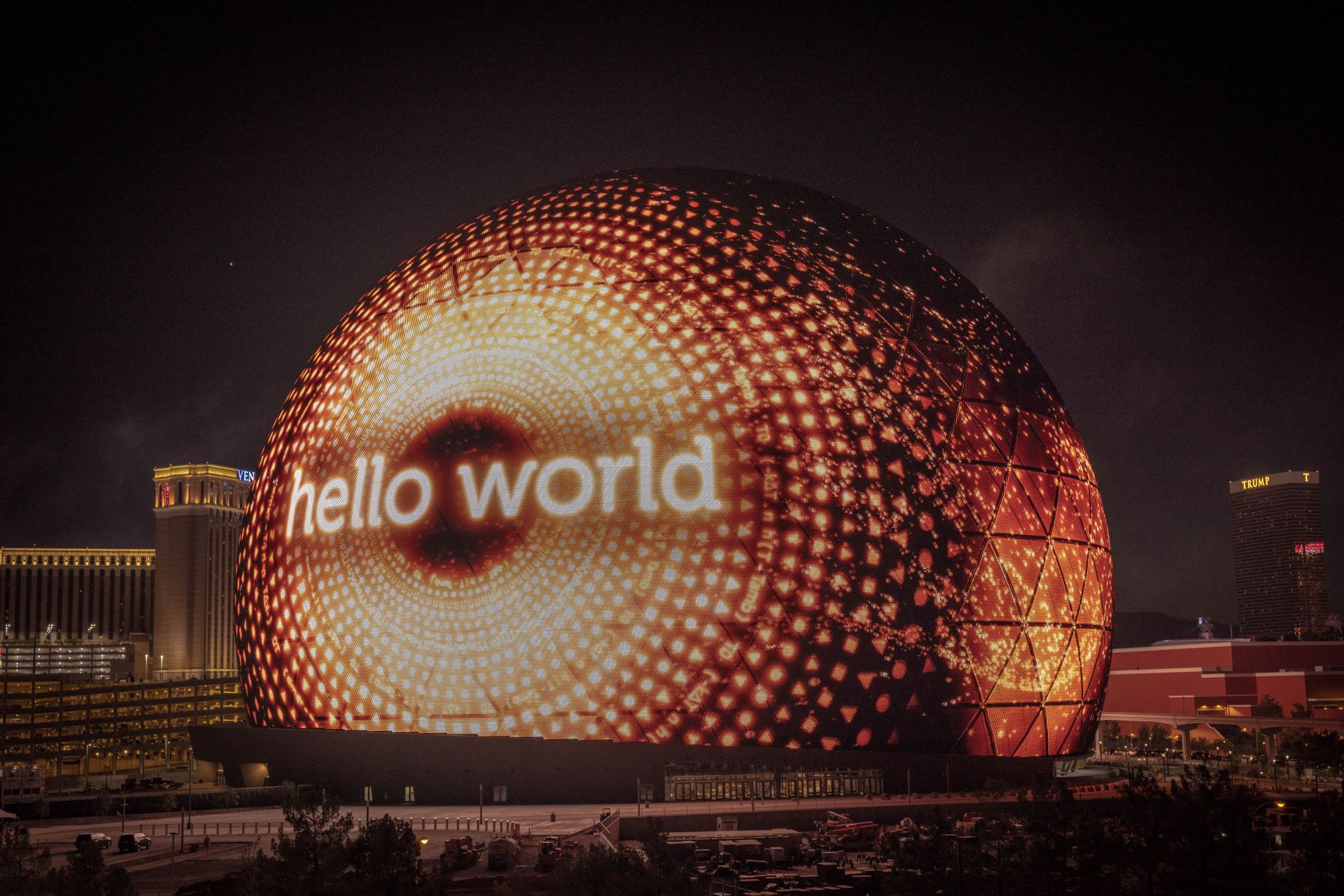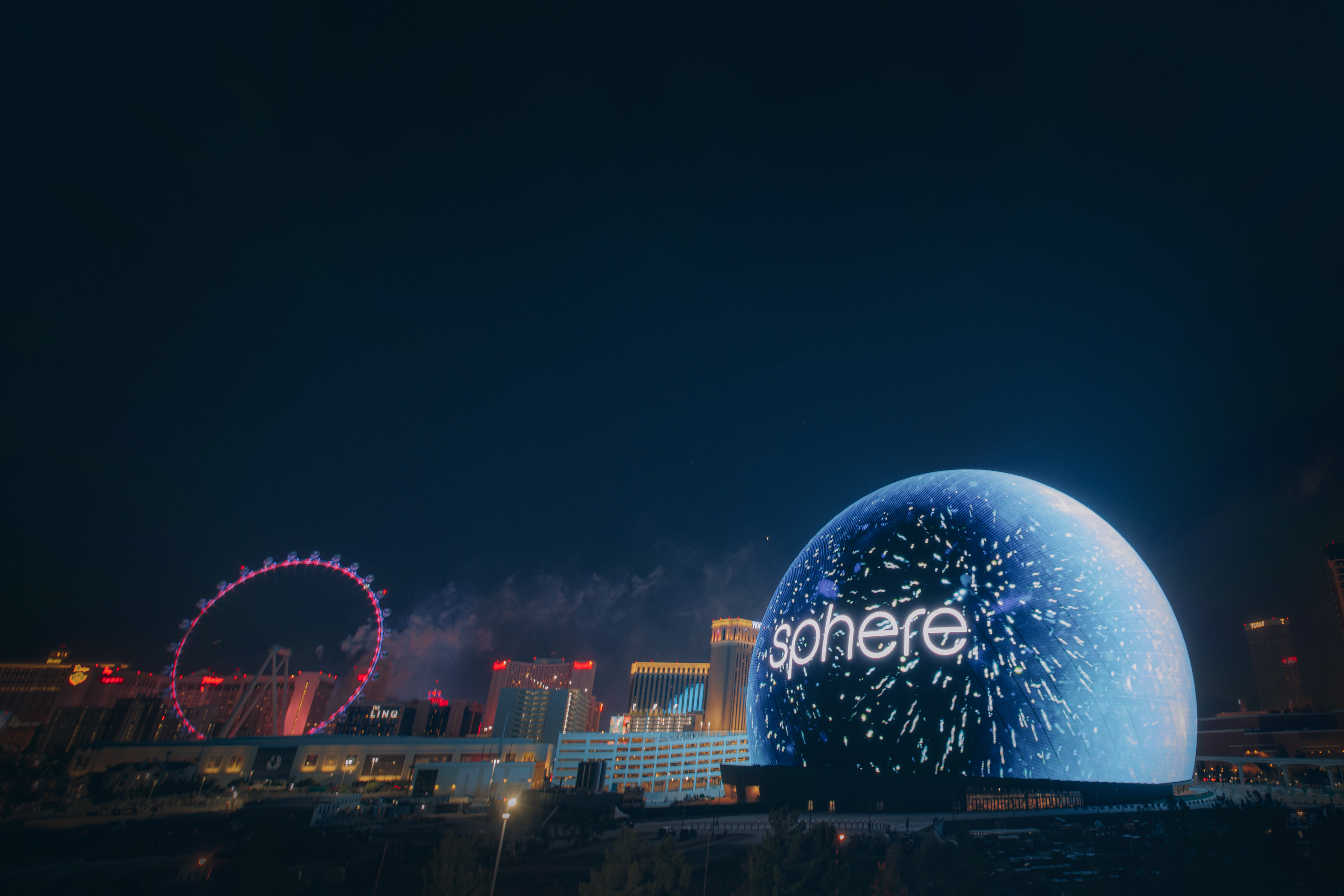 The Sphere is an amazing piece of earth-shaped technology. It is 366 feet (112 m) high and 516 feet (157 m) wide at its broadest point. It is the largest spherical building in the world at 875,000 sq ft (81,300 m2). It includes seating for 18,600 people, and all seats have high speed internet access. Haptic technology --- that technology which transmits tactile information using sensations such as vibration, touch, and force feedback – is incorporated into 10,000 of the venue's seats. The Sphere cost eventually surpassed $2 billion and is the most expensive entertainment venue in Las Vegas history.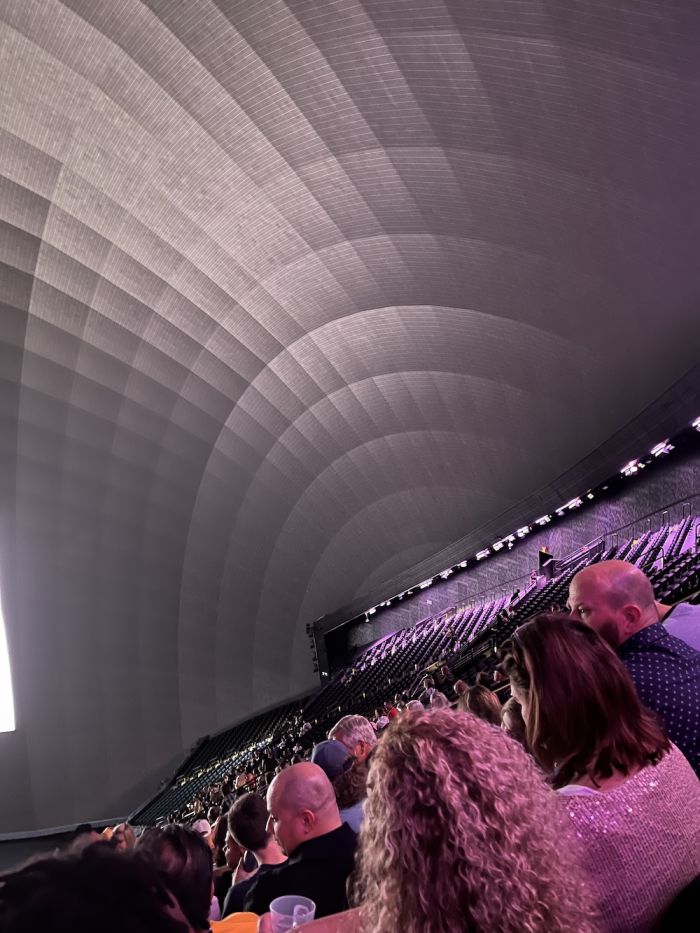 Susan Kime
The guest seating does not wrap around the entire Sphere, it instead covers approximately two-thirds of the interior, while the stage takes up the remainder. The venue can accommodate 20,000 people in standing capacity. It also has nine levels, including the basement where a VIP club is located. A total of 23 suites are included.
According to Wikipedia, The Sphere's interior is outfitted with a 16K resolution wraparound LED screen, measuring 160,000 sq ft (15,000 m2). It is the largest and highest-resolution LED screen in the world. The exterior of the venue features 580,000 sq ft (54,000 m2) of LED display space, which can feature holiday themes, with the Sphere depicting a Halloween jack-o'-lantern or a Christmas snow globe.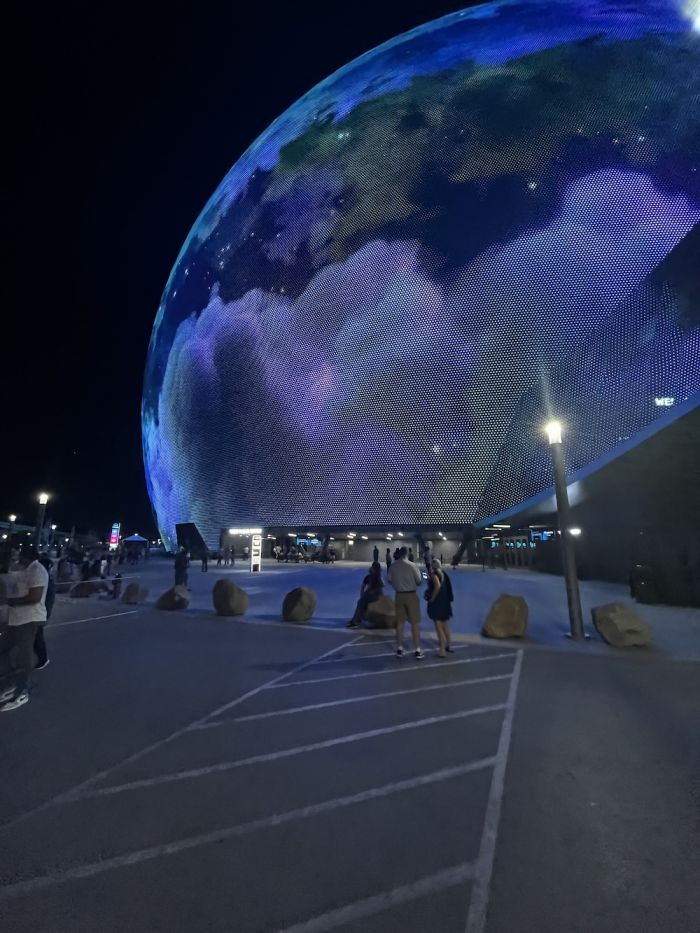 Susan Kime
The Sphere features a surround sound audio system based on Holoplot's X1 speaker module, which uses beamforming and wave field synthesis technologies and is equipped with 96 drivers each. The sound system comprises 1,600 X1 speakers that are installed behind the LED panels, along with 300 mobile modules, for a total of 167,000 speaker drivers. The sound system also can deliver sound through the floorboards.[73] 4D features, including scent and wind, can be used.[4]
We did not see U2, the band that opened The Sphere, but we were fortunate enough the experience the Darren Aronofsky film, Postcards from Earth, that opened on October 6, 2023.
We sat mid-row, and the film, with sound and music coming from all sides, moved us from the reality of our lives to the enveloping story. An immersive experience is an enveloping one, and that is what Mr. Aronofsky's film did.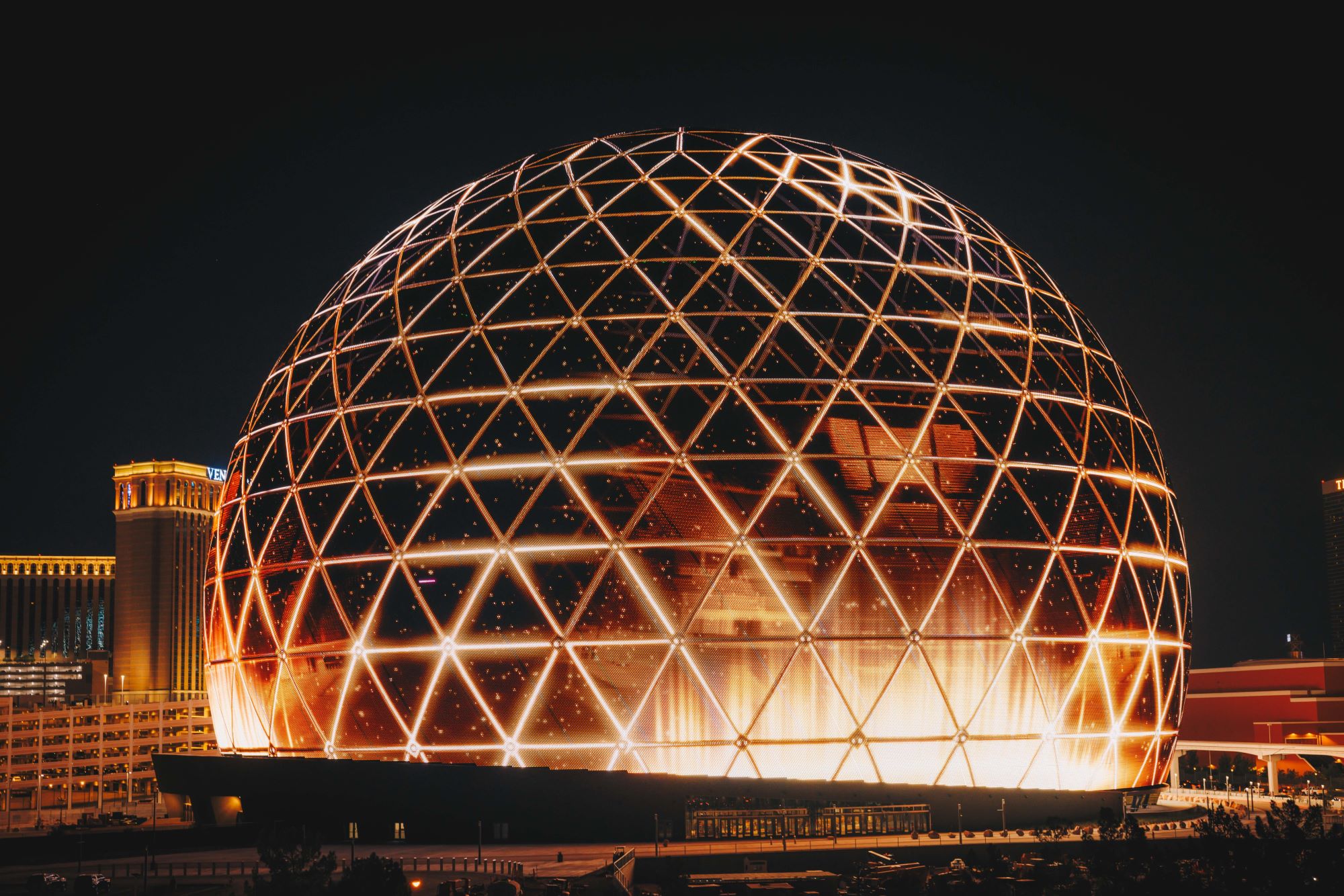 Susan Kime
Susan Kime's career combines publishing, journalism and editing. She was the Destination Club/Fractional Update Editor for Elite Traveler, and senior club news correspondent for The Robb Report's Vacation Homes. Her work has been published in Stratos, Luxury Living, European CEO, The London Telegraph, Caviar Affair, ARDA Developments, and Luxist/AOL. She was the Editor-in-Chief of Travel Conno...(Read More)