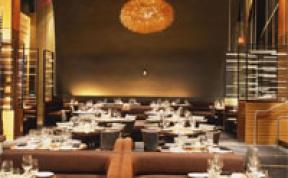 Dining
FiAMMA, at the MGM Grand, specializes in cuisine from all regions of Italy. The menu sports various seafood and pasta dishes, like the critically-acclaimed Maine lobster gnocchi, as well as simpler details like providing quality olive oil with the bread.
FiAMMA is run by Executive Chef Pierpaolo Pittia, and the interior is
molto italiano
with sleek and sexy modern finishes and vibrant amber hues surrounding the dining room.