By Jennifer Chan Nov. 18th, 2016
When I checked into The London Marriott County Hall, I was immediately transported to another time, where British charm reigned and old world hospitality was not forgotten. As you wander through the wooden corridors of the hotel and up to the guestroom floors, you'll notice that upstairs offers a whole other dynamic. The public spaces are more whimsical and offer a quirky vibe.
The historic property was built in 1922 as the former headquarters of the former London Country Council before evolving into a Marriott hotel in 1998. On November 3, the hotel reopened after a multi-million pound renovation that transformed everything from the inside out. From cheerful wallpaper featuring the classic bowler hat and brolly to curtains covered in a quirky pocket watch print and playful Art Deco carpeting throughout the corridors, the overall design boasts a cheeky sense of British humor.
Inside guestrooms, a vintage map of London covers the walls, perfect for plotting out your sightseeing routes during my stay. Bathrooms feature black-and-white tiled showers and the exquisite in-room dining options include items from their famous Gillray's restaurant. Be sure to order a flaky croissant for breakfast, they are better than the ones I've enjoyed in Paris, and their signature sherry trifle dessert is worth the extra calories.
Marriott is dramatically updating their properties from the inside out, and I was happy to see unexpected details and tasteful improvements that elevated my stay from the moment I arrived until my final departure. Beyond its gorgeous new renovations, the massive hotel chain is also making major strides in expanding its offerings to attract a more inspired clientele around the world.
This fall, the brand announced an exciting new partnership with TED to bring live talks, blogs and original quotes to their guest room entertainment and social media channels. "At Marriott Hotels, everything we do is guided by our belief that travel expands the mind and triggers new and creative ways of thinking," said Matthew Carroll, Vice President and Global Brand Manager of Marriott Hotels. "We know that travelers today look for more in a hotel and we are bringing to life new innovations that help elevate guests' stay to memorable experiences."
During my stay in London, I sat in on a TED Talk Fellows Salon about entrepreneurship and heard from two young speakers that shared their professional milestones and struggles with running their own businesses in two different fields. I didn't know what to expect, but walked away feeling renewed, motivated and intellectually-engaged from the event. The talk was less than an hour, so it didn't take away from my vacation time, but it left a memorable impact on my visit to London. Marriott hits the nail on the head with this new initiative. Further TED talks are offered at Marriott around the world with sessions in Dubai, Bangkok and Santiago coming soon.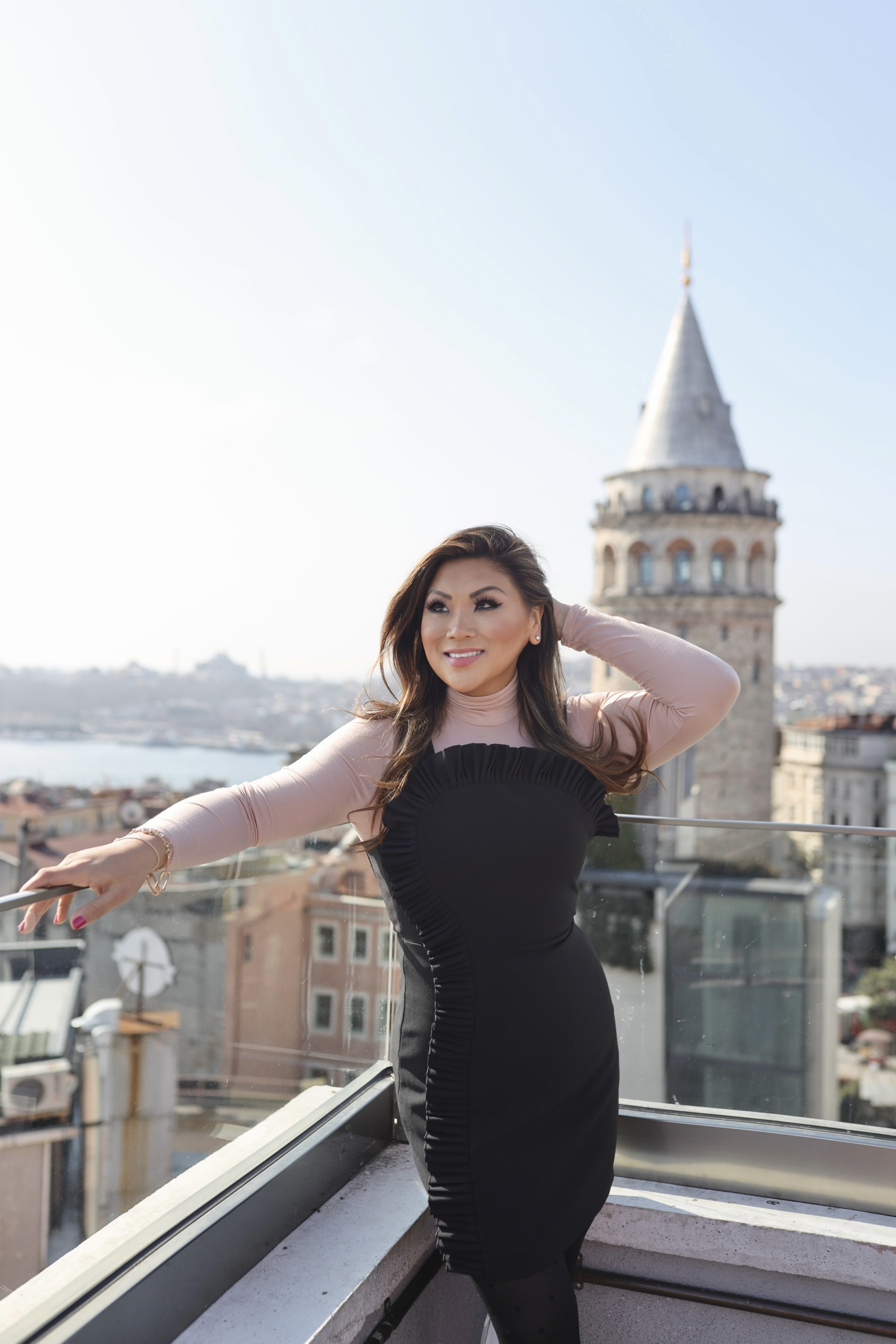 Jennifer Chan
Jennifer Chan is a fashion and beauty editor, luxury travel journalist, and on-air host who brings over 18 years of industry experience working for leading publications including Travel + Leisure, InStyle.com, People.com, Lonely Planet, E! Online, StyleCaster, TripSavvy, The Daily, WWD, Fashionista.com, Real Simple Magazine, ELLE.com and more. Based in Los Angeles, Jennifer is a seasoned luxur...(Read More)