By Jennifer Chan Apr. 3rd, 2017
Now that I have been living in London for a few months, I'm finally starting to acclimate to the busy yet undoubtedly exhilarating pace of this bustling city. And while I'm loving the constant chaos and never-ending array of activities and attractions here, I'm certainly feeling the effects of a crowded cosmopolitan environment on my complexion and overtired body.

I decided to seek refuge at The House of Elemis Spa in the trendy Mayfair district, where I had high hopes of rejuvenation from head to toe. The elegant oasis, which is located on a discreet road tucked away from boisterous shopping areas, boasts a tempting spa menu with the promise of achieving results as efficiently as possible.
This spa is committed to making every minute count, and I noticed there was no leisurely sauna or meditation room to waste the hours away; rather it's a one-stop shop to address your skincare or body care needs and be well on your way. The House of Elemis is so in tune with their clientele's demanding lifestyles that they also offer a Speed Spa for Londoners who are short on time but still want to take care of themselves. All of their face and body treatments incorporate top-of-the-line technology in conjunction with their famous line of products, which are powered by minerals, plants and active natural ingredients.
My interest was officially piqued so I booked a face-and-body treatment (30 minutes each) so I could sample the best of both worlds. During my visit, I was welcomed into the spa and led to the top floor where I had the immaculate penthouse suite all to myself. The private sanctuary was serene and tastefully decorated, and precisely what I needed to fully settle into my hour-long indulgence.
My aesthetician first snapped a few high-definition images of my face to analyze its hydration levels, pigmentation, fine lines, sun damage and more so she could customize my signature Biotec facial to my specific needs. I loved this personalized step because she was able to walk me through all of my concerns and address them while performing an incredibly soothing facial that proved to be effective as well. I drifted off to sleep as she caressed my face to its optimal point of brightening and tightening potential.
By the time she was done with the couture facial, I emerged with baby soft skin that felt supple with a slight tingle thanks to the effects of the Dynamic Resurfacing Gel Mask. The facial, paired with a 30-minute nerve-tingling body massage, was absolutely heavenly. She smoothed on a delicious Frangipani Manoi body oil all over my upper and lower back, neck and shoulders, which immediately put me at peace in minutes flat. Before I knew it, my decadent treatment came to an end and proved to be precisely what my weary soul needed.
Next time, I'll be sure to clear my schedule and indulge at The House of Elemis just a little while longer.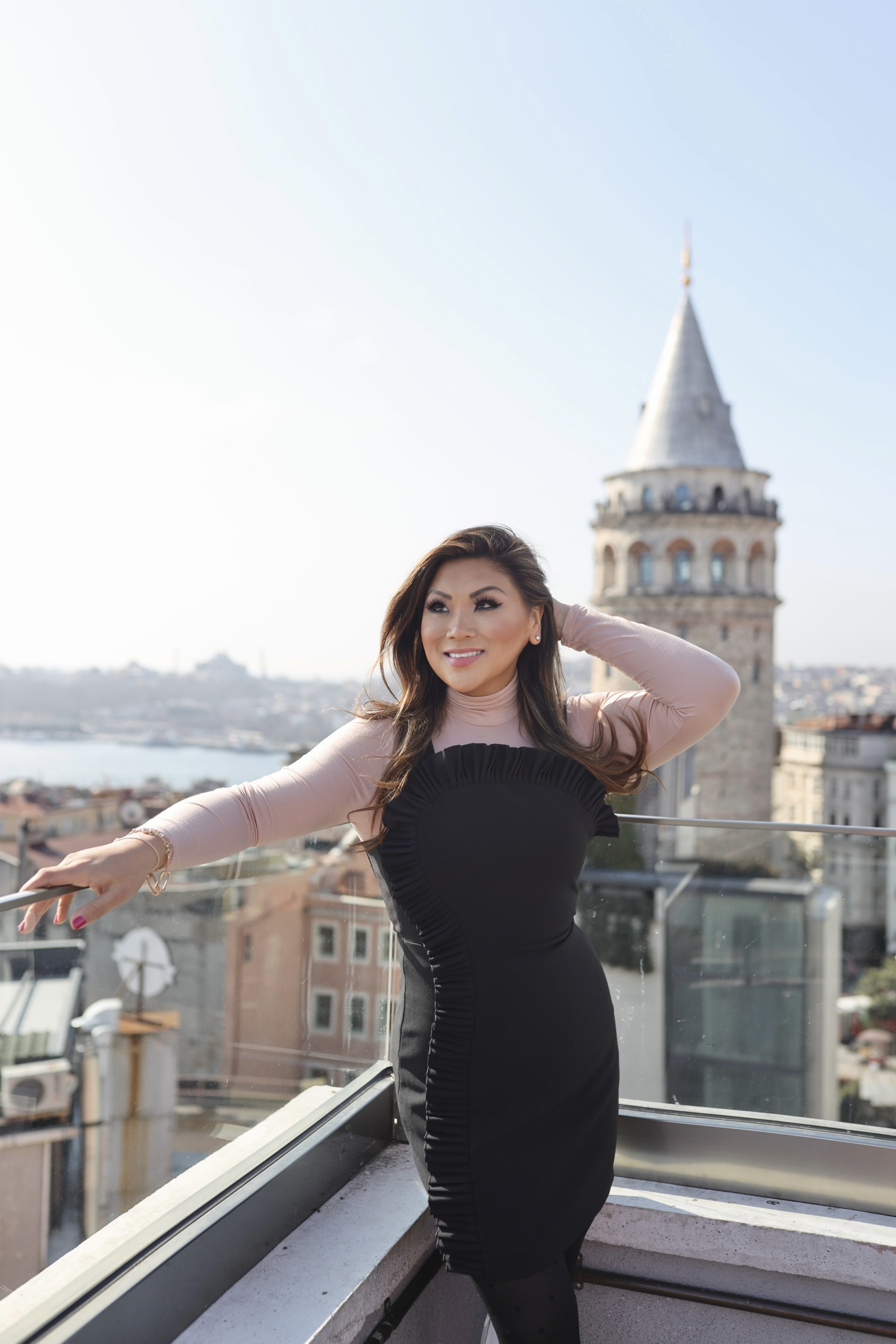 Jennifer Chan
Jennifer Chan is a fashion and beauty editor, luxury travel journalist, and on-air host who brings over 18 years of industry experience working for leading publications including Travel + Leisure, InStyle.com, People.com, Lonely Planet, E! Online, StyleCaster, TripSavvy, The Daily, WWD, Fashionista.com, Real Simple Magazine, ELLE.com and more. Based in Los Angeles, Jennifer is a seasoned luxur...(Read More)