By JustLuxe Sep. 18th, 2019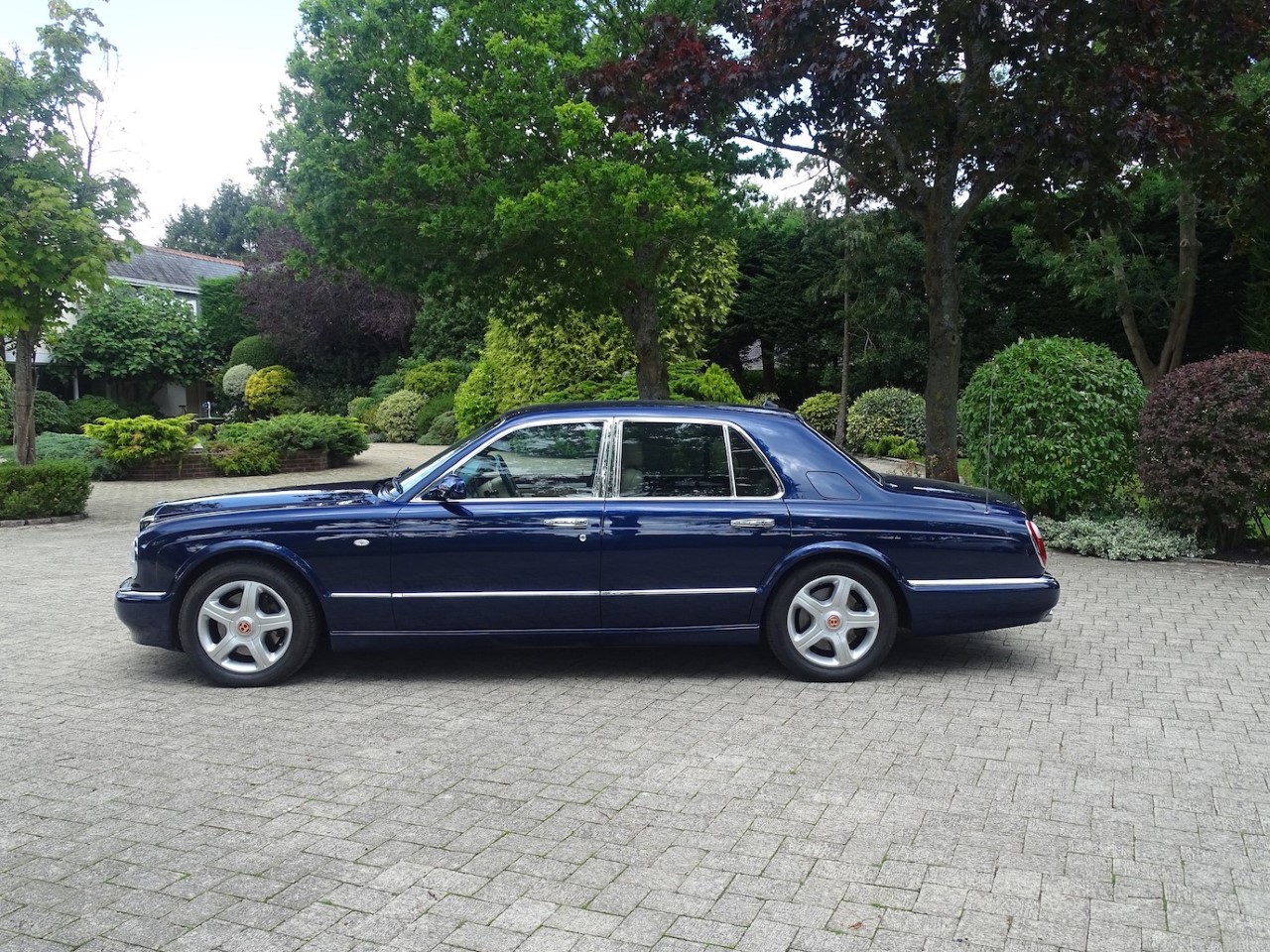 Supplied new by Bentley Motors of Crewe to Her Royal Highness, Anne The Princess Royal boasts a number of special features. It will be sold by H&H Classics at their next live Auction Online on October 2nd, estimated to sell for £20,000 to £24,000.
Intended for use when travelling with the Special Escort Group only, the blue flashing lights concealed behind its grille remain in working order (albeit activating them on public roads would be highly illegal) as does the convoy ID light affixed to the rear-view mirror.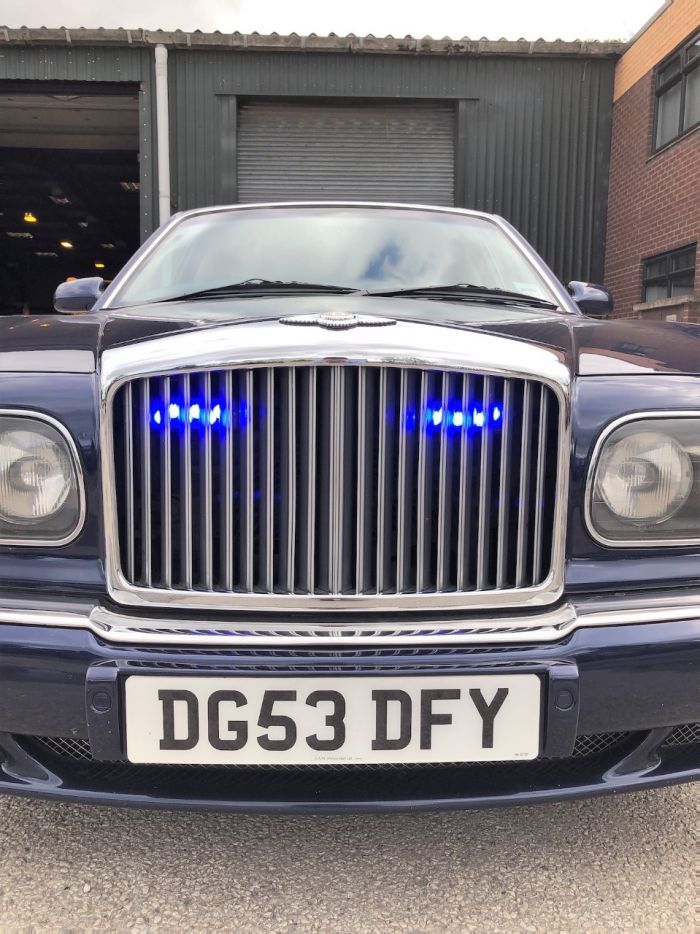 Mindful that the Arnage R could reasonably be expected to accommodate more than one member of the Royal Family on occasion, extra supple Sandstone leather upholstery was used to trim its front and rear seats.
Doubtless as a nod to its illustrious first owner, the winged 'B' badges that adorn the luxury saloon's radiator shell and boot lid carry bespoke pink enamel centres. Understood to have been retained by 'Britain's hardest working Royal' until 2006 and to have covered c.10,000 miles during that time, the Arnage R has only added a further 35,000 miles to its odometer since then.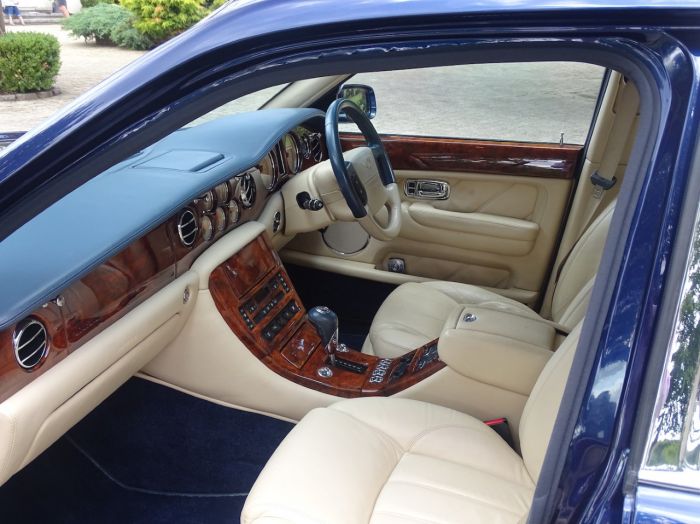 Serviced no fewer than fourteen times by main dealers and specialists, chassis CH09487 remains highly presentable. A rare and decidedly special Bentley with Royal provenance, it is offered for sale with original book pack, Alpine sat-nav instructions, MOT certificate valid until May 2020 and two service books.
Unveiled in 2002 as a replacement for the Red Label model, the Bentley Arnage R boasted an improved Bosch Motronic ME7 1.1 control system (which also enabled the fitment of ESP), twin Garrett T3 turbochargers, close-coupled catalytic converters and 405bhp/616lbft.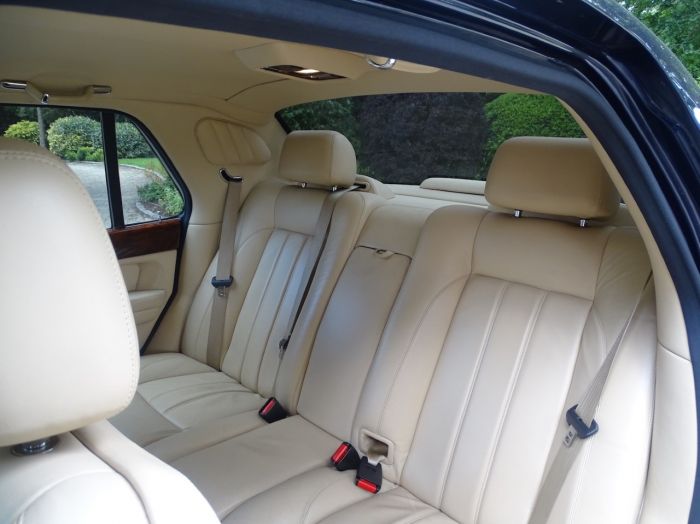 Reputedly capable of an electronically limited 155mph top speed and 0-60mph in 6.2 seconds, the handsome Bentley offered a combination of performance and luxury that few rivals could match. Right-hand drive production of the Arnage R is thought to have totalled just 373 cars.
Damian Jones of H&H Classics comments: "The Arnage was the last of the Crewe-engineered, old school Bentleys and good examples are increasingly sought after by enthusiasts. Bentley Motors is celebrating its centenary this year and has supplied several vehicles to the British Royal Family. Buying this example would be a great way to celebrate the marque's Big Birthday especially as it has managed to retain the convoy kit which is typically removed when these cars leave Royal Service".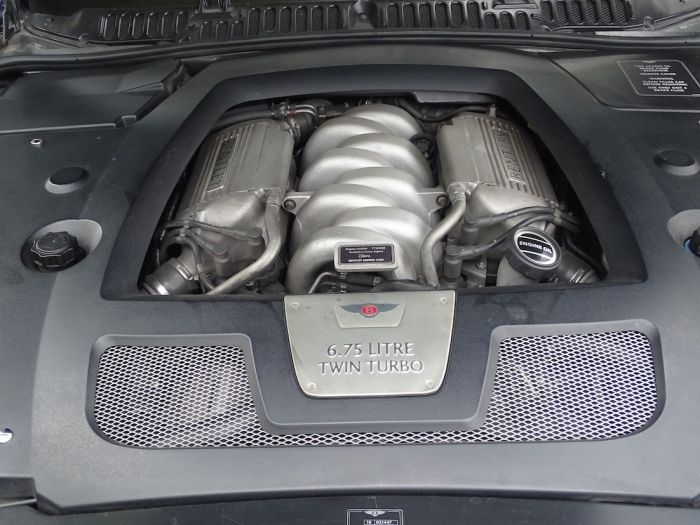 See the Best London City Guide for more London information.
JustLuxe Team
The JustLuxe Team strives to bring our members and readers the very best in luxury news and conversations. We love to hear your opinions and suggestions, but most of all, we love to interact with you. ...(Read More)