By Elisabeth Rushton Nov. 5th, 2019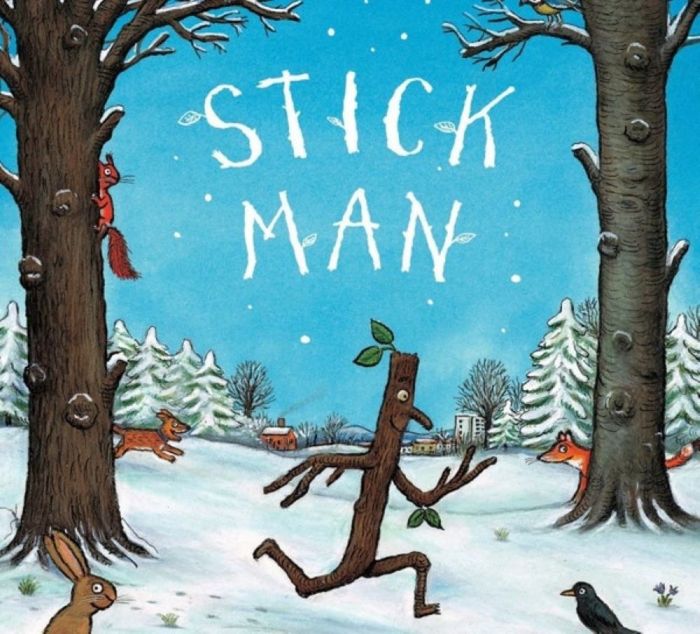 Leicester Square Theatre
Scamp Theatre's Stick Man is a wonderfully effervescent and delightful 55-minute adaptation of Julia Donaldson and Axel Scheffler's charming children's book of the same name. Most parents with young children (I have two) will be familiar with the duo's gorgeously illustrated work, which comprises several modern children's classics such as The Gruffalo, Tiddler, and Superworm. Donaldson and Scheffler's fables are full of warmth, humanity and ingenious rhymes and repetitions, which lend themselves brilliantly to stage adaptation.
The plot is a Christmas story to appeal to the child in all of us, no matter how old or jaded. A living stick of wood (the titular Stick Man, played by Mathew Hamper, a gifted physical comedian) complete with home and family ("his stick lady love and their stick children three") wakes up early and goes for a jog, only to be snatched by a stick-loving dog - just the first in a series of gently humorous and colourful misfortunes that take him further and further away from his beloved family tree.
Lara Cowin and Robert Wade assume the other roles with aplomb; Cowin nimbly switching from dog to girl to swan in the blink of an eye, whilst Wade demonstrates some jaunty musicianship with his deft use of a ukulele, banjo, saxophone, the drums and chimes. The trio is endlessly inventive, using everything from twirling umbrellas to convey the sea to balletic dance routines involving rubber rings. There is some wonderful, catchy music (composed by Benji Bower), and large doses of humour that the grown-ups in the audience will enjoy ("what does a well-dressed stick man wear? Vivienne Westwood," was my particular favourite line). Sally Cookson's production includes plenty of pantomime-style audience participation - the cast entering the stalls at one point for a chase - and a lively game of volleyball between the cast and the audience ensues when beach balls are thrown off the stage.
Our two-year-old critic was utterly engrossed from start to finish, and even my six month old baby was in raptures. My husband and I both found it an incredibly uplifting and enjoyable performance; the dynamism of the actors and the pizzazz of this production really radiated through the theatre. My elder daughter was so enamoured with it that she has begged us to take her to see it again, and we unhesitatingly booked tickets for a November show.
The play runs at the Leicester Square Theatre until 26 January 2020 and I cannot recommend it highly enough - whether you have kids or not!
To find tickets and book, please visit:
https://leicestersquaretheatre.ticketsolve.com/shows/873599790/events/128191827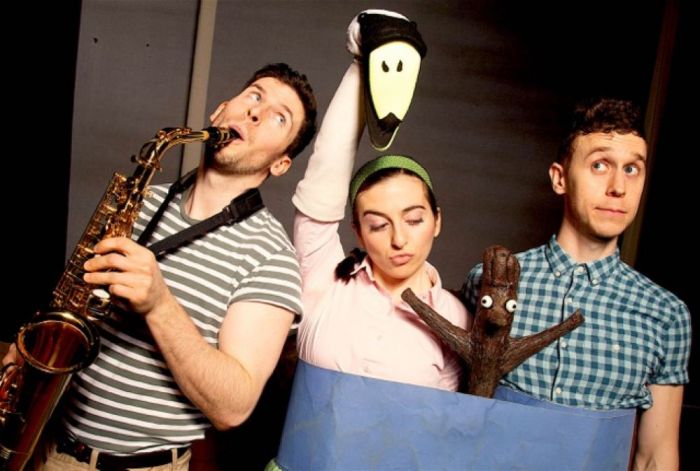 Scamp Theatre
Robert Wade, Lara Cowin and Mathew Hamper.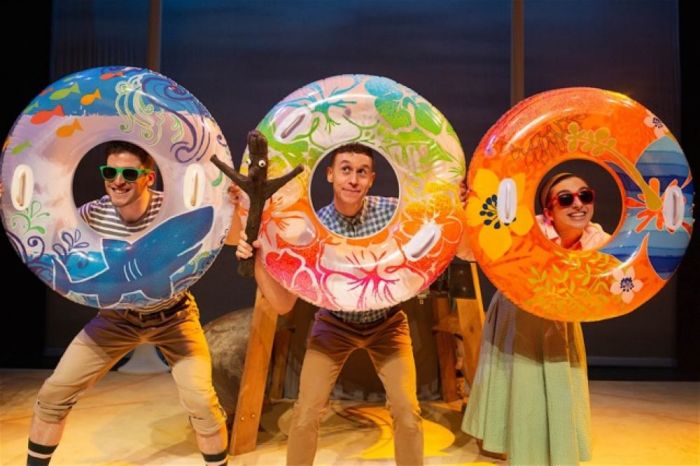 Scamp Theatre
Robert Wade, Mathew Hamper and Lara Cowin.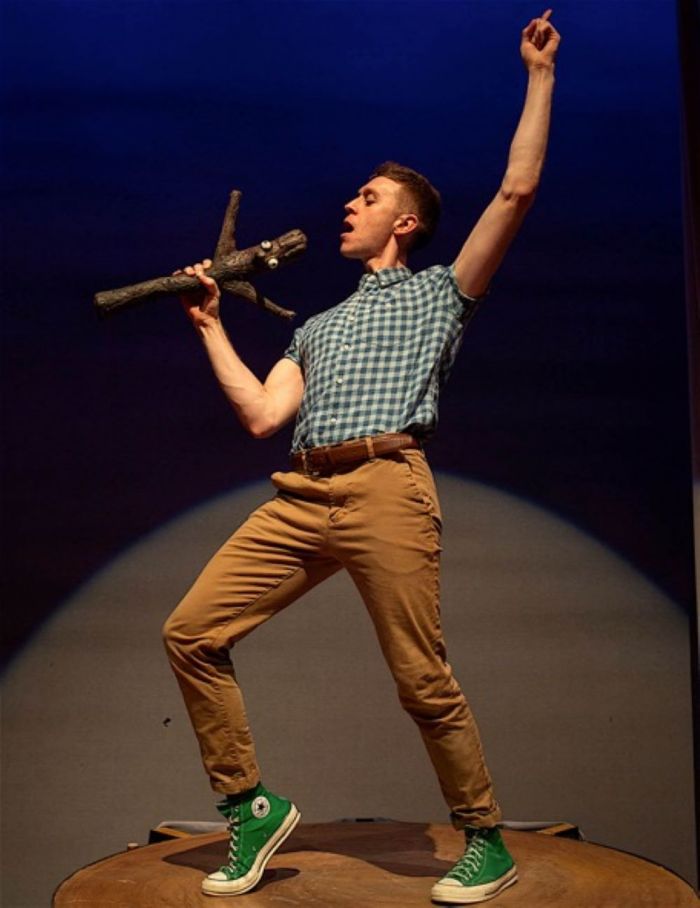 Scamp Theatre
Mathew Hamper.

Elisabeth Rushton
Elisabeth has over a decade of experience as a luxury lifestyle and travel writer, and has visited over sixty countries. She has a particular interest in the Middle East, having travelled extensively around Saudi Arabia, Oman, and the UAE. A keen skier, she has visited over fifty ski resorts around the world, from La Grave to Niseko. She is currently focused on writing about luxury products fo...(Read More)