By Anya Cooklin-Lofting Nov. 13th, 2019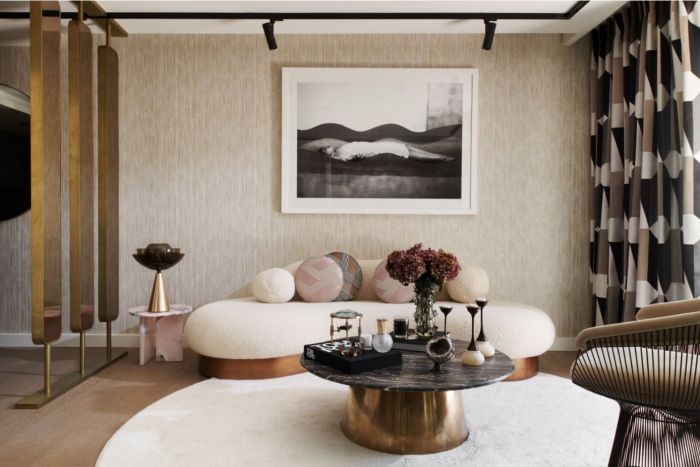 The rise of designer developments, or show flats that offer buyers a taste of a specific lifestyle, is indicative of the wider move towards more discerning house-hunting behaviours in the prime residential sector; for example, design studio Elycion has recently unveiled its show flat at Chelsea Barracks. Roksanda Ilincic, Suzy Hoodless, Tara Bernard and Sophie Ashby are also creating lifestyle inspiration in show flats by designer developers, elegantly demonstrating to their buyers the true capacity for great design within the spaces they're purchasing.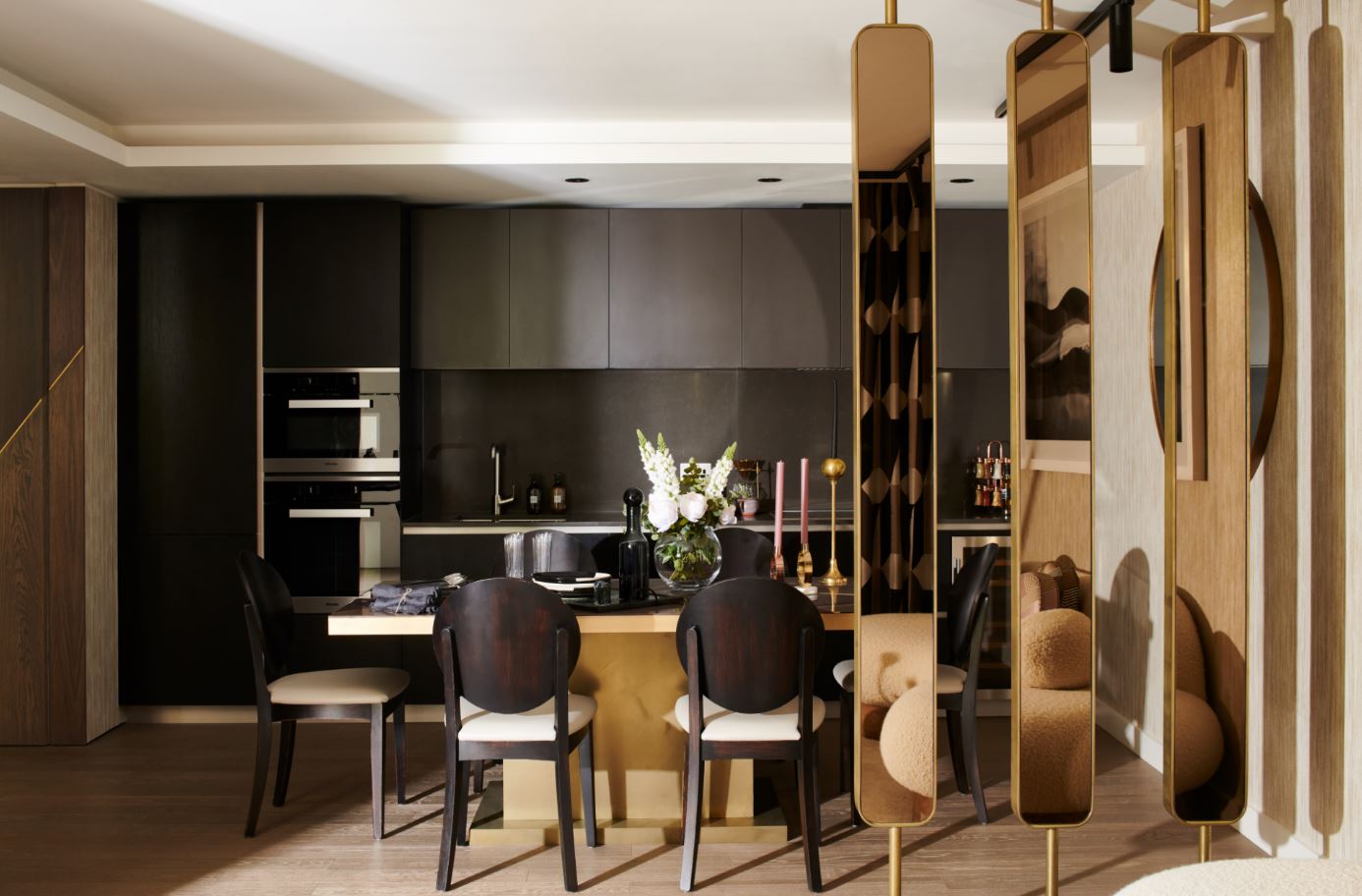 Photos courtesy of Londonnewcastle & Chapter House
One of the most fascinating examples is Chapter House, the new development by property developer Londonewcastle. The development, with units currently on the market, has just launched an exclusive show flat designed by interior designer, Trilbey Gordon.
Chapter House is an intimate collection of 40 contemporary residential apartments housed in a dramatic Victorian building in the heart of London's most celebrated cultural neighborhood. Originally built and designed by Gibson & Russel, a team of architects known for a mild-Baroque style, the frontage of Chapter House has been carefully restored by award-winning architects, Apt, formerly Robin Partington & Partners. Each of the unique apartments combines dramatic Victorian architecture with contemporary interior design, a popular combination for the modern buyer.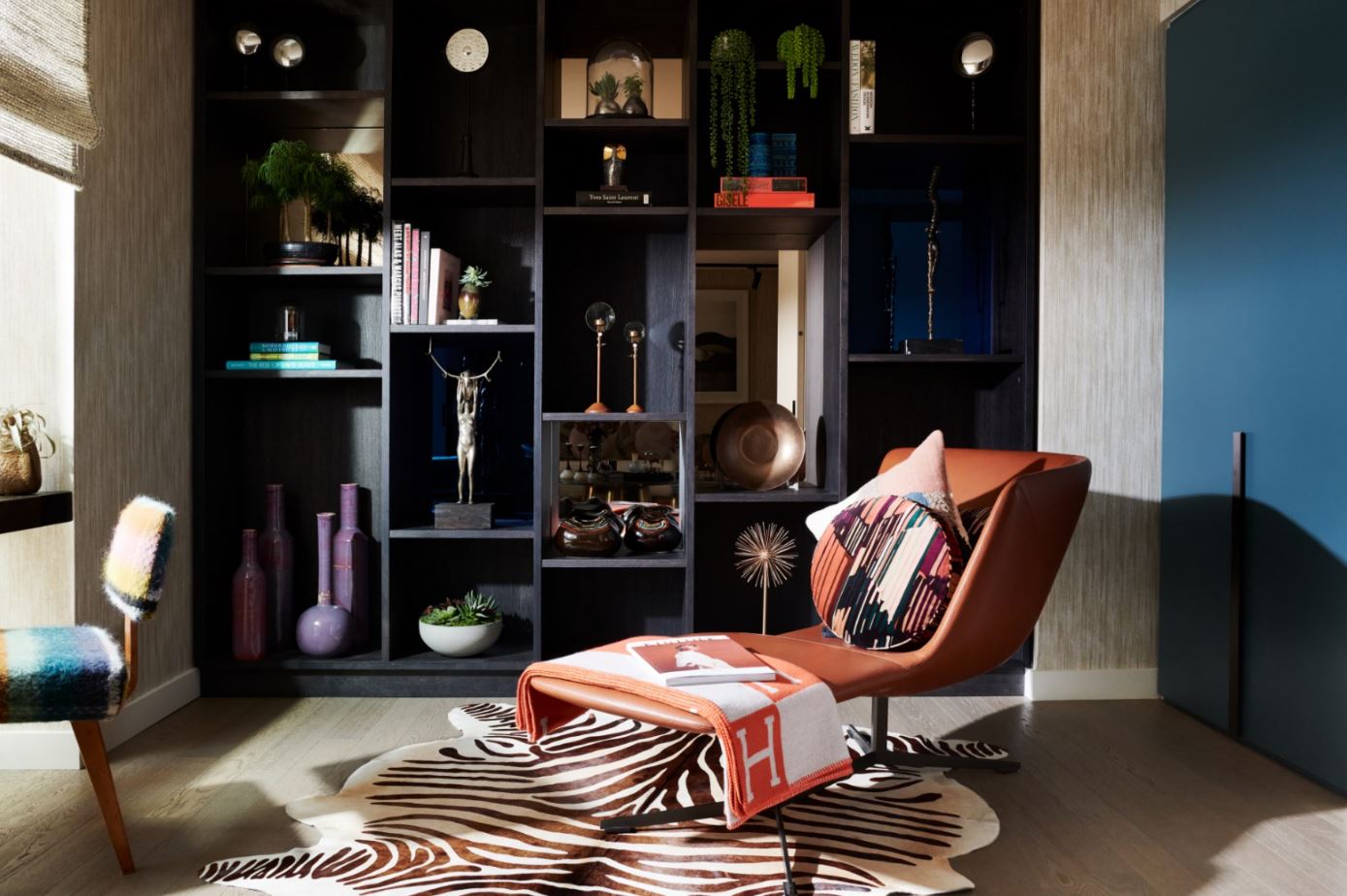 The new Covent Garden project, a 2-bedroom ground-floor apartment, was completed late this summer. The project pushes the boundaries of modern design with a highly androgynous look. A motif of curves is ricocheted around the space, from the sculptural, globular sculptures in the entrance hall to the bespoke Art Deco-inspired headboard, to the use of undulating line in the voluptuous living room. Angular accents amongst the apartment pierce the apartment's prominent sense of fluidity. The sharp angles of the utilitarian track lighting, geometric finish of the dining room table and surrealist artwork above the sofa underpin the generous dimensions. So too does the bespoke brass-inlaid paneling in the corridor.
The apartment is a story of silhouettes. Every viewpoint presents a layered, dimensional aspect of the home, contrasting foreground and background at every turn. This creates a holistic design scheme that leaves no point of view unconsidered.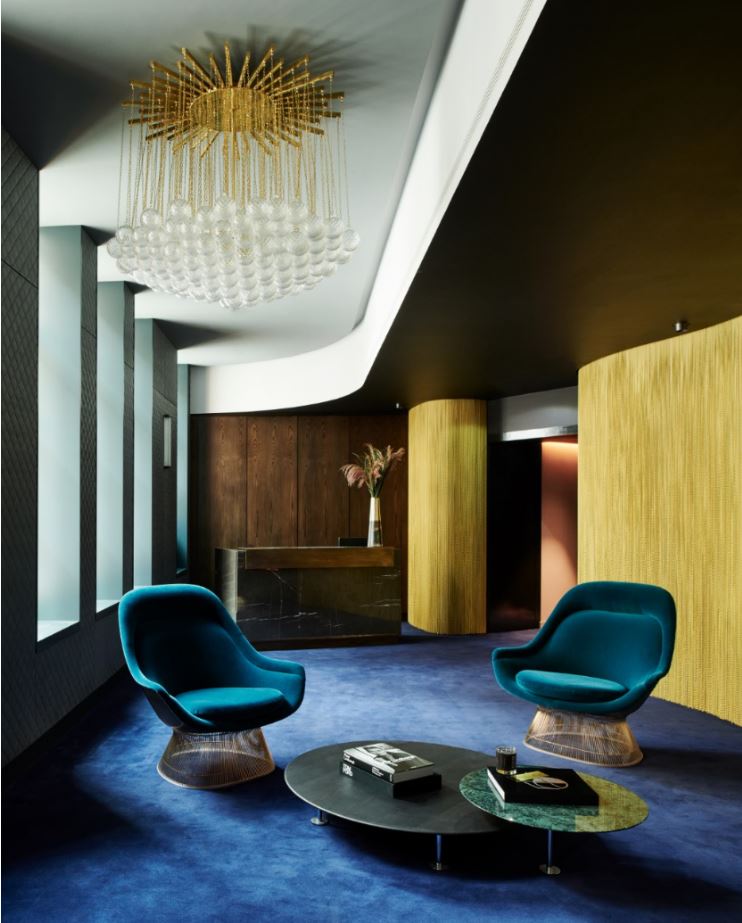 Some of the pieces that add to this stylistic narrative are the bedside pendants by Bert Frank, the occasional chair in the living room by Platner and the marble coffee table by Novocastrian.
The majority of the apartments boast generous outdoor space, incredibly rare in the west end. The terraced spaces were created by Chelsea award-winning landscape and garden design firm, Andy Sturgeon Design. The outside space blends strong design silhouettes with natural materials and innovative planning for the ultimate privacy and tranquillity.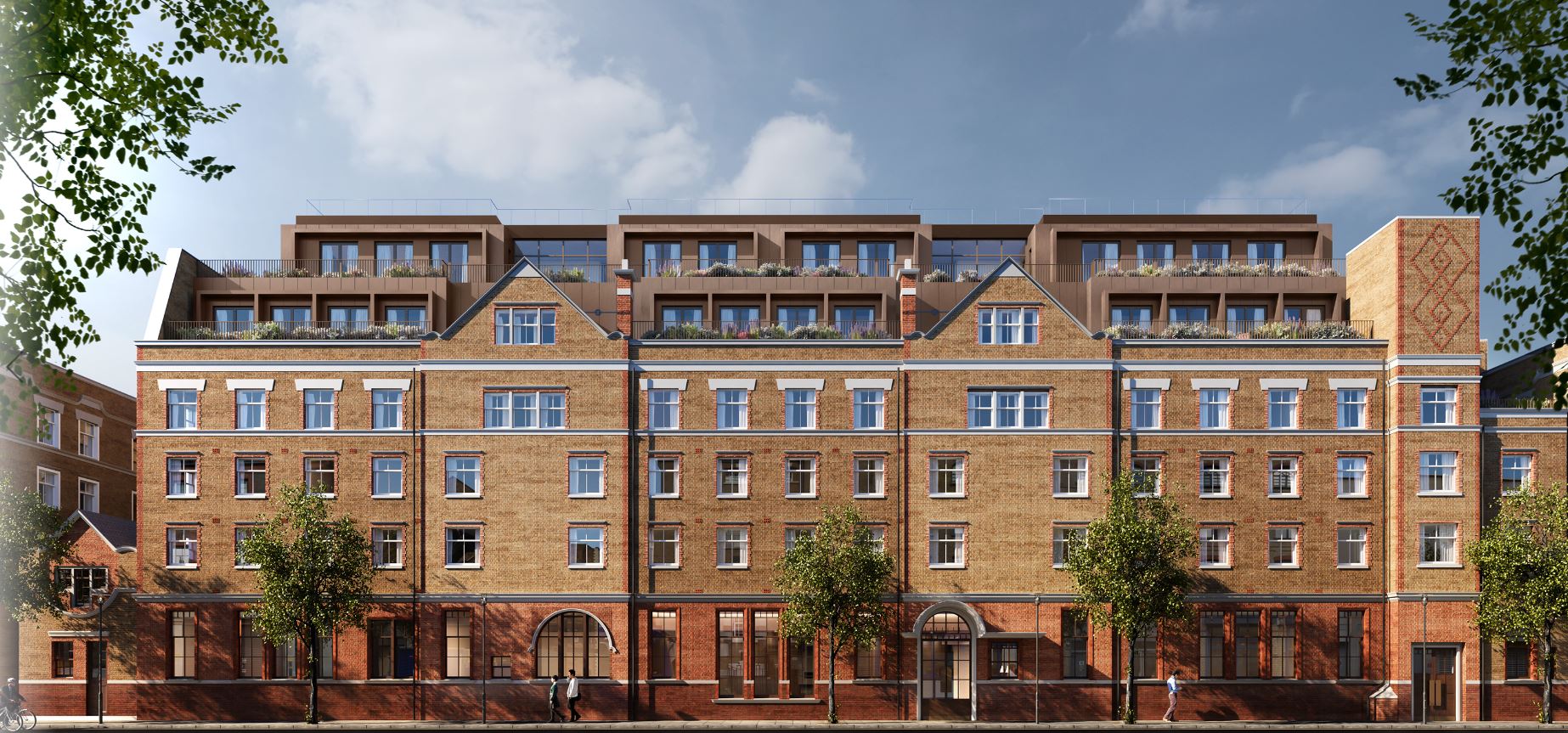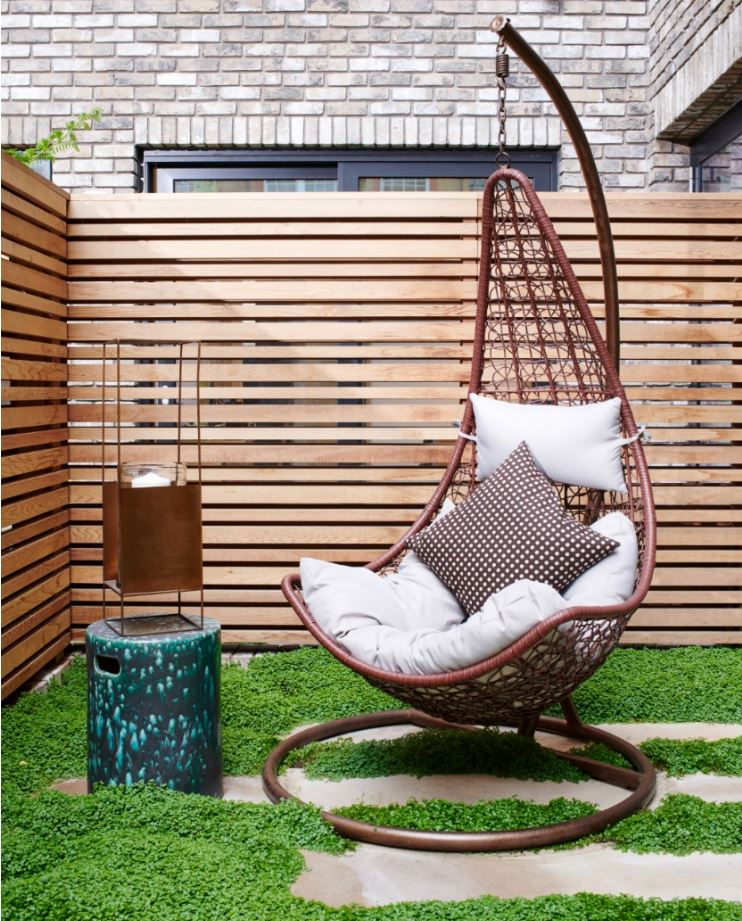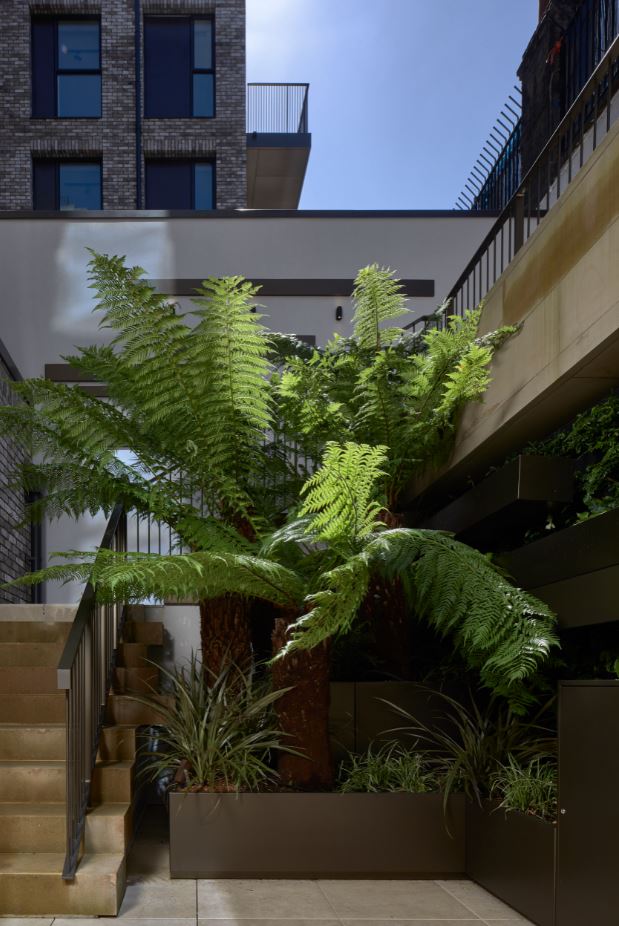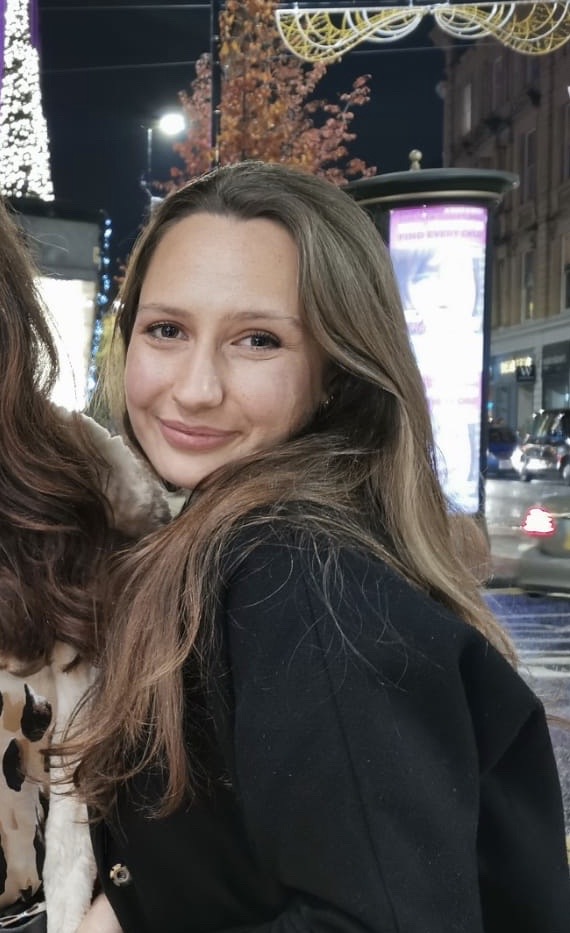 Anya Cooklin
Anya is a freelance writer across lifestyle, design and the arts. ...(Read More)