By Elisabeth Rushton Feb. 15th, 2020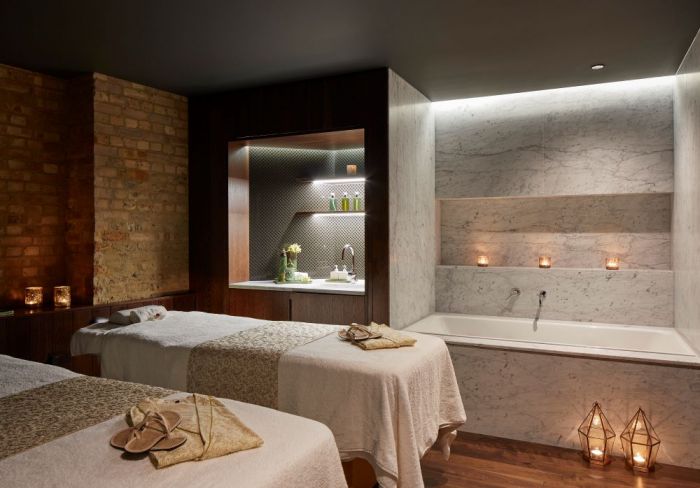 Taj Hotels
Taj Hotels opened the first European outpost of its Jiva Spa in London in February 2019, offering an enticing blend of Aryuvedic-inspired healing therapies coalesced with a contemporary Mediterranean wellness philosophy. The Spa is situated in the courtyard between sister hotels Taj 51 Buckingham Gate Suites and Residences, and St James's Court, a Taj Hotel in London. Said courtyard serves as a perfect preamble to the Spa itself; a little slice of green exotica with an elaborate fountain at the center that feels like a bright injection of the brand's heritage in grey Westminster. Jiva Spa occupies a soothing lower-ground space in between the grand Victorian hotel buildings and contains a sauna, steam room, 'emotional' shower, vitality pool, and a relaxation area. There are two single treatment rooms and one couple's suite, with a bathtub.
One gloomy Saturday afternoon in early February, I went along to experience one of the Spa's Signature Experiences – Vishrama – a 120-minute treatment billed as 'a deep muscular massage for profound relaxation'. Upon arrival at the Spa, I filled in a succinct questionnaire at reception. I appreciated both the brevity, and the relevance of the questions. For instance, I was asked if I would prefer silence or conversation during my massage. I often find it embarrassing when a therapist tries to engage in small talk, when I would prefer to zone out during treatment, so I was pleased to be able to specify 'silence', and during my treatment did not feel self-conscious about being unsociable. The questionnaire also required me to highlight parts of my body that I would like my therapist to focus on. I was tempted to answer 'everywhere!', but in the end specified shoulders and upper back.
I was shown through to the ladies changing room and given a spacious locker for my belongings. I was told that my masseuse, Agnieska, would meet me in the relaxation area, but she intercepted me en route, and ushered me gently into the couple's suite. Agnieska had a gorgeously warm, friendly manner, and made me feel instantly at ease. She invited me to place my feet into a rose-petal festooned copper bowl filled with warm, gorgeously oleaginous water and, whilst my feet were soaking, massaged them gently and discussed what would happen during my treatment. Vishrama combines manual, elbow and thumb strokes, alternating with an application of a hot compress of therapeutic Indian herbs. Fragrant signature oil blends were used, and each muscle group was stretched, releasing knotted nerves and tight muscles.
Post-treatment, my body felt realigned, and the energy flow restored. I particularly enjoyed the way that the invigorating treatment was concluded with some gentle strokes to soothe muscles: sheer bliss. My massage was supremely relaxing but still left me feeling like my muscles had been really well worked on.
Thanks to the Spa's partnership with British spa brand Temple Spa, there is a diverse treatment menu, with experiences such as the Champagne and Truffle Deluxe Treatment – which sounds totally indulgent and delicious – and includes a 90-minute luxury facial that includes a warm alginate mask and cold stone therapy, using the brand's exquisite Truffle skincare line. I am tempted to return for this and some of the healing therapies that are inspired by the rich and ancient wellness heritage of India – such as Vishuddi – a garshana exfoliation using silk gloves followed by full-body lymphatic draining massage and being cocooned inside an Indian herb wrap.
In addition to the Spa, there is a newly renovated fitness center with a free weights area and a complete range of state-of-the-art Technogym equipment for a full-body workout. Hair by Dar, led by celebrity hairstylist Dar, offers luxurious and personalized hairdressing services to both hotel guests and external clients.
I highly recommend a visit to this tucked away gem in the center of London. I left feeling more relaxed than I can recall, and slept like a baby (I have two of my own and I know this simile is a cliché for a reason!)
Details
The Vishrama experience is £180 for 120 minutes. For further information, and to book, please visit: tajhotels.com/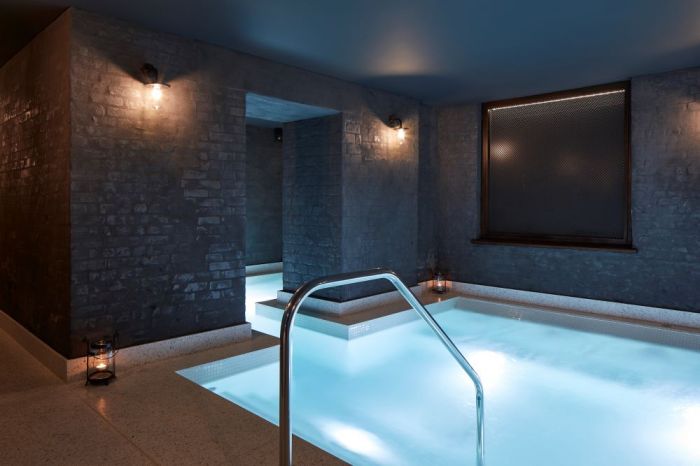 Taj Hotels
Vitality Pool at Jiva Spa.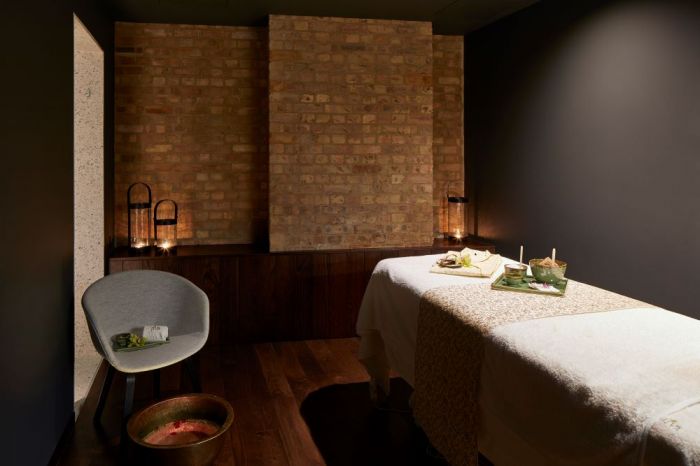 Taj Hotels
Single Spa room at Jiva Spa.

Elisabeth Rushton
Elisabeth has over a decade of experience as a luxury lifestyle and travel writer, and has visited over sixty countries. She has a particular interest in the Middle East, having travelled extensively around Saudi Arabia, Oman, and the UAE. A keen skier, she has visited over fifty ski resorts around the world, from La Grave to Niseko. She is currently focused on writing about luxury products fo...(Read More)