By Elisabeth Rushton Sep. 22nd, 2020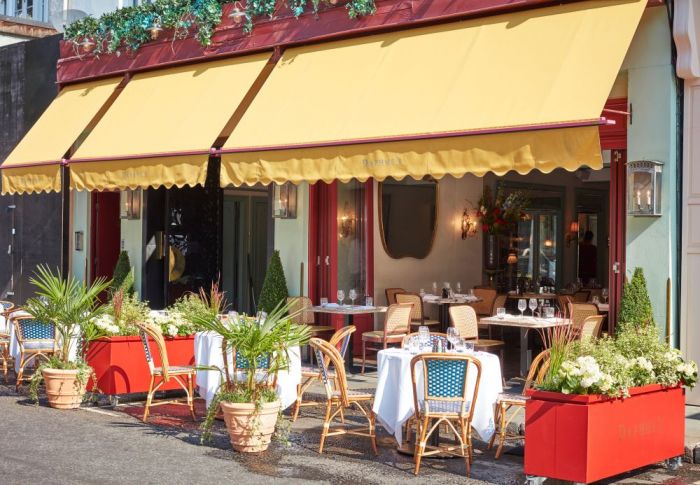 Jean Cazals
Daphne's is a grande dame of a restaurant. The eponymous Daphne was a flamboyant casting director with a throaty laugh and a vivacious personality who held raucous house parties around the corner in her home in Pelham Crescent. Her links to the theatrical world made Daphne's a favorite with acting luminaries - including Laurence Olivier and Alex Guinness - in the Sixties. After a period under the Danish-born restauranteur, Mogens Tholstrup, the golden boy of the early 1990s restaurant scene, during which time it was regularly frequented by Princess Diana, who pronounced it one of her favorite restaurants, it moved into the Le Caprice stable, under Richard Caring. 'Daphne's has been at the forefront of the party and society columns throughout its rich and colorful history,' Caring has said.
In its current iteration, Daphne's has retained much of the pizzazz of its glittering past. That's not to say that it's glitzy or gaudy, but it has an inimitably effervescent ambiance – imbued on it by the colorful character of its original founder, perhaps. Located on a chichi street straddling South Kensington and Chelsea in which the glitterati come to shop and sweat (London's most expensive gym, KX, is across the road), Daphne's, perched like a little golden jewel box, casts a welcoming glow onto the pavements. Inside, the atmosphere is at once cozy and refined: think pink marble bar, squishy banquettes, bold modern murals, expensive woods, and, at the back, a tented room that feels like a garden. During the summer months, the concertina doors fold open on to the passeggiata of Draycott Avenue, which enhances the sense of spaciousness.
Unlike many trendy restaurants in the area, it has retained a neighborhood feel. Locals like to eat here. The demographic may have shifted somewhat, since the Sixties (you won't find many theatre folks living in SW3 these days), but it feels as though most of the people dining here have strolled in from nearby. On the evening that my husband and I visit – a Thursday in August, a month post lockdown – the place is buzzing.
Daphne's has adapted to the pandemic-stricken world it has found itself in prodigiously well. The COVID-19 formalities are dealt with efficiently, with a sleek temperature sensor cleverly embedded in a camera swiftly snapping each guest, and a waiter on standby to usher patrons to their allocated places. The hand sanitizer on each table looks like an exquisitely crafted perfume bottle, and is delicately branded.
The food is Italian, and the dishes are unpretentious, generously-portioned, and crowd pleasing. My husband and I enjoyed starters of garlic-slicked, fleshy scallops and unctuously cheese-coated aubergine parmigiana. Mains of moist, buttery veal Milanese and cod with fregola, crab and zucchini came next, followed by diet-be-damned desserts of delightfully frothy zabaglione and velvety tiramisu. The food is reassuringly unchallenging and faultlessly executed.
Overall, Daphne's delivers what its local clientele really want; reliably excellent, authentic Italian food served by charming staff in a convivial, unpretentious, yet effortlessly sophisticated setting. One can't help but feel that Daphne would feel proud of her namesake – and so she should.
Daphne's, 112 Draycott Avenue, London SW3 3AE.
Tel: 020 7589 4257.
https://daphnes-restaurant.co.uk/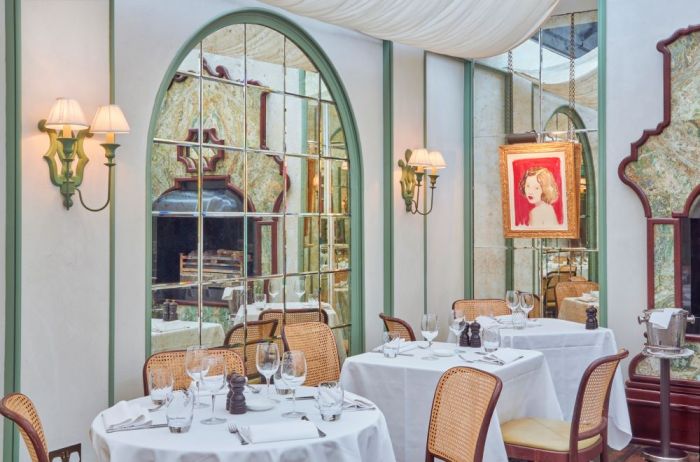 Jean Cazals
Interior Conservatory at Daphne's.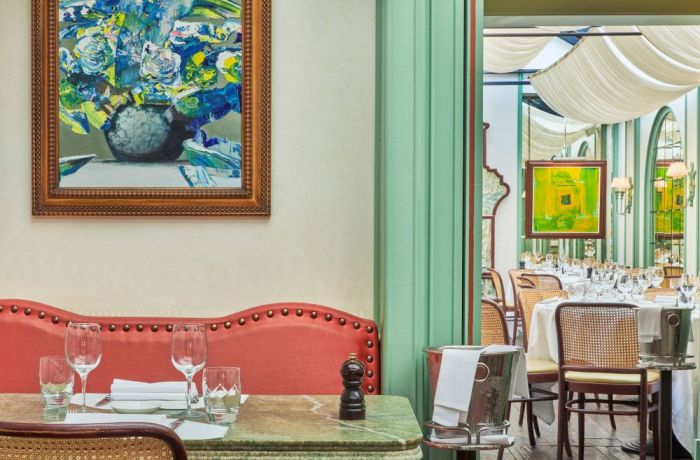 Jean Cazals
The interior of Daphne's with the conservatory in the background.

Elisabeth Rushton
Elisabeth has over a decade of experience as a luxury lifestyle and travel writer, and has visited over sixty countries. She has a particular interest in the Middle East, having travelled extensively around Saudi Arabia, Oman, and the UAE. A keen skier, she has visited over fifty ski resorts around the world, from La Grave to Niseko. She is currently focused on writing about luxury products fo...(Read More)