By Elisabeth Rushton May. 14th, 2021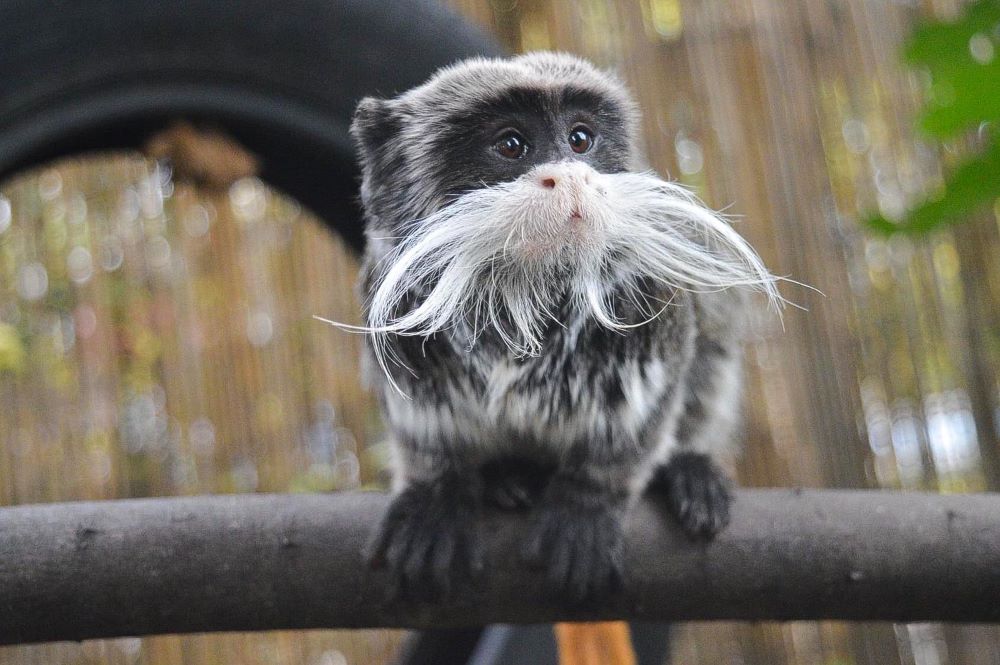 Battersea Park Children's Zoo
With an emphasis on education, wildlife conservation, and the breeding of endangered species, Battersea Park Children's Zoo offers visitors the chance to see wallabies, lemurs, meerkats, and more in something approaching a natural environment. This charming, compact Children's Zoo borders the Thames in Battersea Park and is expertly run by the Heaps, a family passionate about animals and conservation, and with valuable experience of running wildlife parks in Derbyshire and an otter and owl sanctuary in the New Forest. When the much-loved Zoo, formerly run by Wandsworth Council, was threatened with closure in 2003, the Heaps stepped in and saved it. Carol, Roger and Ed Heap have a vocation for caring for animals, and taking over Battersea Park Children's Zoo gave them a chance to create an environment exactly the way they wanted it – turning it into an opportunity for youngsters to enjoy, respect, and learn about the animals with whom we share our planet.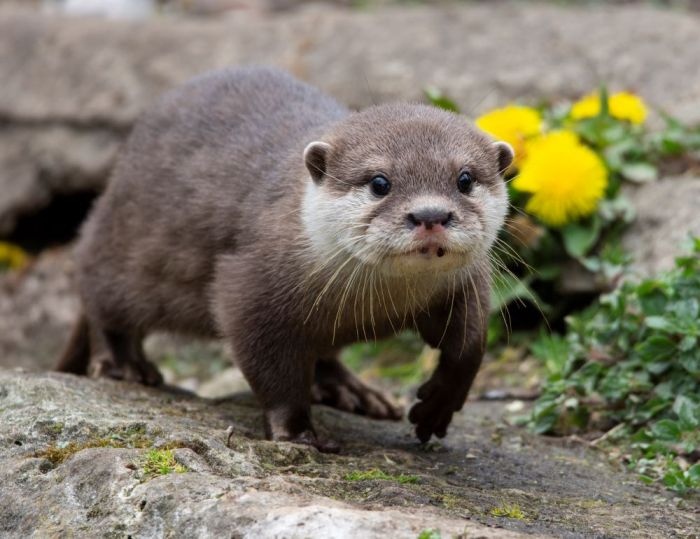 Battersea Park Children's Zoo - Asian short-clawed otter. 
The Zoo is involved in different conservation projects and has in its care some species that are endangered: the cotton-top tamarin and ring-tailed lemur. There is a wonderful melange of animals to see: alongside the rabbits, sheep, and chickens are more exotic species, such as meerkats, lemurs, Asian short-clawed otters, a six-banded Armadillo, emus, tortoises and kookaburras. In the meerkats' enclosure children can shoot down a tunnel and pop out on a level with the creatures under a glass dome. Children will have hours of fun feeding the farm animals, saying 'hello' to the parrots, and can also seek out squirrel monkeys, coati, turtles, and snakes.
Feeding times for otters, monkeys, meerkats and coati are interspersed throughout the day, and allow kids to observe the animals closely. One of the most popular attractions is meerkat snack time (11.15 am) where you can see the sociable animals keeping watch over their sandy territory. During the school holidays, and at weekends, feeding times include rabbits, guinea pigs and emus. At present, due to social distancing necessitated by the Covid-19 pandemic, the popular feeding time talks are on pause, but will resume once the measures are no longer required.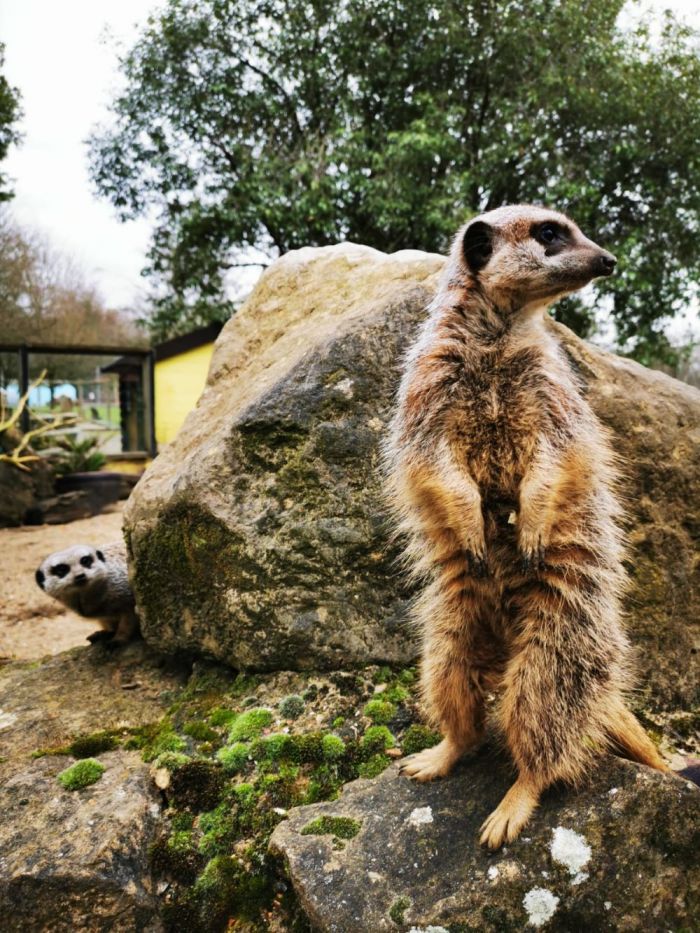 Battersea Park Children's Zoo - Slender-tailed meerkats. 
I visited on a sunny day in late April with my two daughters and was lucky enough to spend some time with Jamie Baker, the Zoo's Head Keeper. Jamie and his team are unfalteringly friendly, knowledgeable and enthusiastic about the animals they look after. Indeed, during the first UK lockdown in 2020, the four Keepers lived in the Zoo buildings to ensure that the animals had continuity of care during the pandemic. Jamie introduced me to some of the Zoo's residents, including the red-necked wallabies – Marmaduke, Moorundie, and Mylor, Peludo, the six-banded Armadillo, and Cornflake, the friendly corn snake.
The Zoo offers Keeper, Mini and Junior Keeper Experiences for children and adults, which are immensely popular. Lasting 1.5-2.5 hours, these experiences allow children and adults alike to gain a deeper understanding of the animals they love and a sense of what it's like to look after them. Children and their parent or guardian accompany a keeper on the daily round, and may help to feed, clean and care for some of the animals, whilst learning more about a particular animal's quirks and habits, such as their favorite food or toy. The experiences offer an incredible opportunity to go behind the scenes and explore parts of the zoo that others don't get to see. Besides this, the Zoo hosts birthday parties that include mini tours, helping a zookeeper to prepare one of the animal's dinners, creating their own keeper animal badge, and meeting and stroking a rabbit.
In addition to all the wonderful animals, there is an excellent, fun-packed play area in which little ones can let off steam – including a real tractor, fire engine and ex-military helicopter. There is also an excellent adventure playground, which includes swings, a wooden castle and a spider web net. In addition, there's the hugely popular sand pit and water play section, and a digging pit with mini mechanical diggers to operate. The zoo is well laid out: the animals are on one side and the play area on the other, so it is possible to play and then see the animals, or vice versa, and there are plenty of picnic tables dotted around. Other useful facilities include a baby feeding room, and a baby changing facility. The Zoo also runs The Lemon Tree Café, which is right by the zoo's bird enclosure. There's also a lovely gift shop selling – as you might expect – a panoply of animal-related paraphernalia.
Battersea Park Children's Zoo is a perfect destination for a great day out in London with the family, with so many interesting mammals, reptiles and birds to see and things to do. Whilst thre is more than enough to do to fill a full day, the zoo's manageable size means that weary children with tired feet shouldn't be an issue. There's lots of information available about the animals, which is useful from an educational perspective. The staff at Battersea Park Zoo are unfalteringly friendly and enthusiastic – expect to leave with an invigorated desire to learn more about the species you encounter.
Battersea Park Children's Zoo Battersea Park, Chelsea Bridge Gate, Battersea, London SW11 4NJ
For further information, and to book Tickets, Memberships, and Experiences, please visit: www.batterseaparkzoo.co.uk
Battersea Park Children's Zoo
The passionate and dedicated Zookeeper team; from left to right: James Shora (Zoo Keeper), Charlotte Coventry (Head Keeper), Todd Cummings (Zoo Keeper), and Jamie Baker (Head Keeper).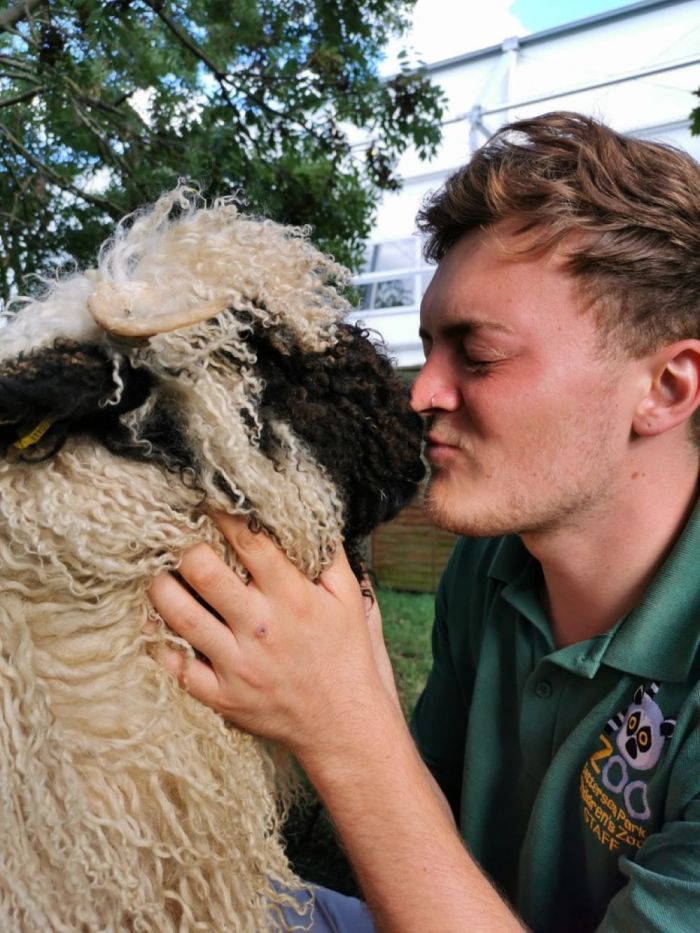 Battersea Park Children's Zoo
Jamie Baker (Head Keeper) with Hubie, one of the Zoo's Swiss Valais blacknose sheep.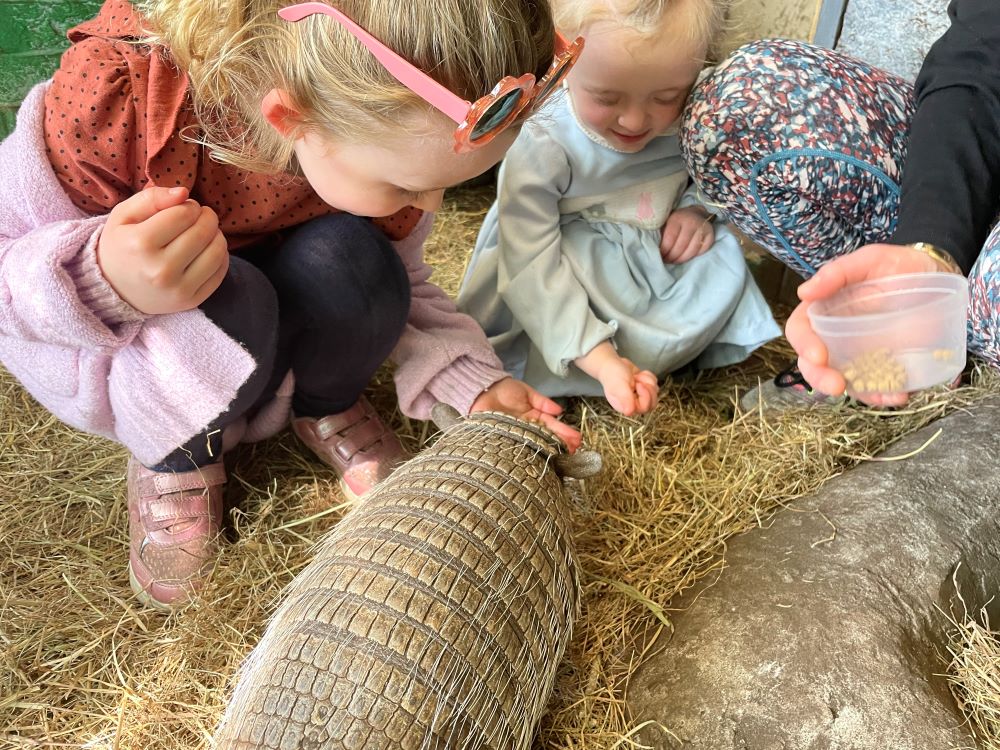 Jamie Baker
My daughters feeding Peludo - the Zoo's six-banded armadillo.

Elisabeth Rushton
Elisabeth has over a decade of experience as a luxury lifestyle and travel writer, and has visited over sixty countries. She has a particular interest in the Middle East, having travelled extensively around Saudi Arabia, Oman, and the UAE. A keen skier, she has visited over fifty ski resorts around the world, from La Grave to Niseko. She is currently focused on writing about luxury products fo...(Read More)