By Elisabeth Rushton Oct. 1st, 2021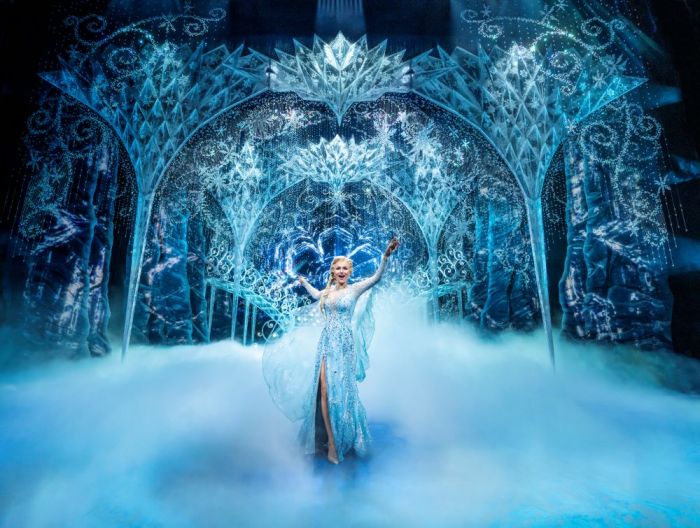 Johan Persson
The 2013 Disney film Frozen – a musical extravaganza about a glacial kingdom, estranged royal sisters, and preternatural powers – was met with acclaim, delirium, and innumerable accolades. The film has transmogrified into a West End stage adaptation that not only lives up to that heady legacy, but arguably even surpasses it.
Michael Grandage's production, reworked since it premiered on Broadway in 2018, has all the razzmatazz of the film, and is filled to the brim with magnificent choreography and dazzling coups de théâtre. The use of special effects, sound, and lighting are simply spectacular. Furthermore, the essence of the film gains in potency from the live connection between the actors and the audience.
One of the most striking aspects of the adaptation is that it conveys a keener sense of the intensity of the relationship between the two sisters – the older, more aloof Elsa and younger, more girlish, and impetuous Anna. Samantha Barks' sublime yet poignant performance as Elsa is saturated with sorrow, and the show-stopping ballad 'Let It Go' is charged with emotional drama.
For those unfamiliar with the plot, the stage is set in a Scandinavian realm ruled by a kindly monarch. His younger daughter, Anna, falls in love with a seemingly eligible duke, Hans, but their betrothal upsets Princess Elsa. This is dangerous, because Elsa has magical powers that she can't control, and she inadvertently casts a spell on Anna.
Things take a turn for the worse when a cold snap arrives from the north and the entire kingdom is plunged into a new ice age. Elsa and her involuntary sorcery are held responsible, and she is locked up in the castle and forced to wear gloves to neutralize her magical powers. Anna awakens from her coma and sets off into the wilderness in pursuit of her sister, befriending a comic snowman, an amicable ice harvester and a melancholy reindeer on her journey. In her adventures with this motley crew, Anna learns that the ice age will end only when she exchanges a kiss with her 'true love', raising the question of which male protagonist this will turn out to be: the betrothed duke or the ice harvester. The story concludes with the glaciers melting and the kingdom returning to normality, and the sisters to concordance.
The show's breathtaking design and mesmerizing visual effects are so astounding that the audience erupts into spontaneous applause and cheers throughout the performance. Barks is truly brilliant as Elsa, and Stephanie McKeon is a perfect foil – a doe-eyed delight as her devoted sister Anna. Puppet snowman Olaf (masterfully played by Craig Gallivan) adds an extra element of sparkle to the already superlative show.
Fans of the film (and I would count pretty much every girl under ten in this category), will adore this, and what is more, their parents will, too. Even though I am far beyond the target audience age, I was utterly captivated. In fact, I've already bought tickets to see it again.
Frozen at Theatre Royal Drury Lane, booking until June 2022.
For tickets, please visit frozenthemusical.co.uk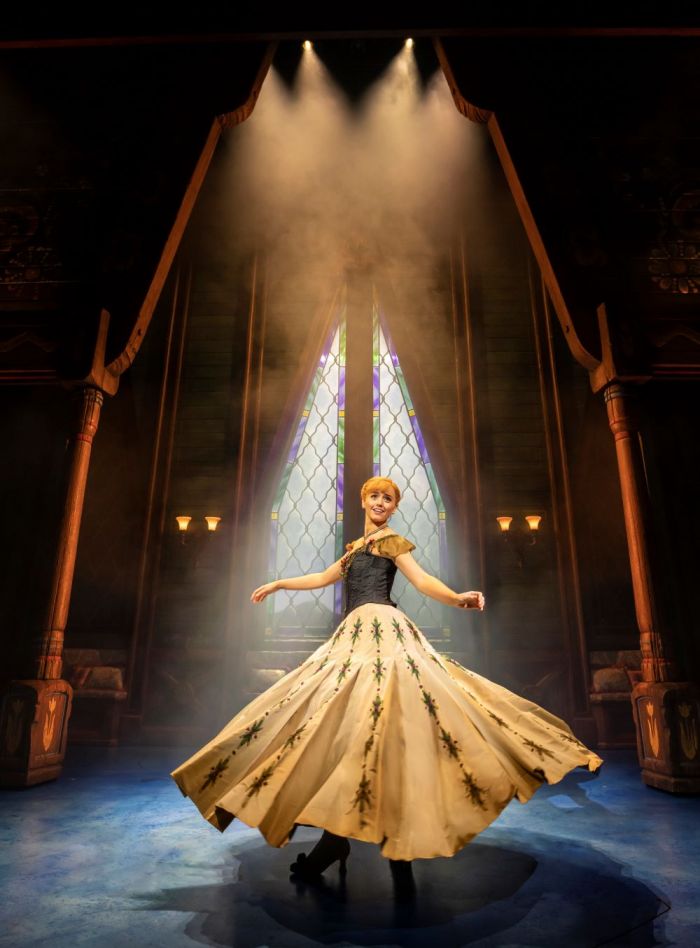 Johan Persson
Stephanie McKeon as Princess Anna.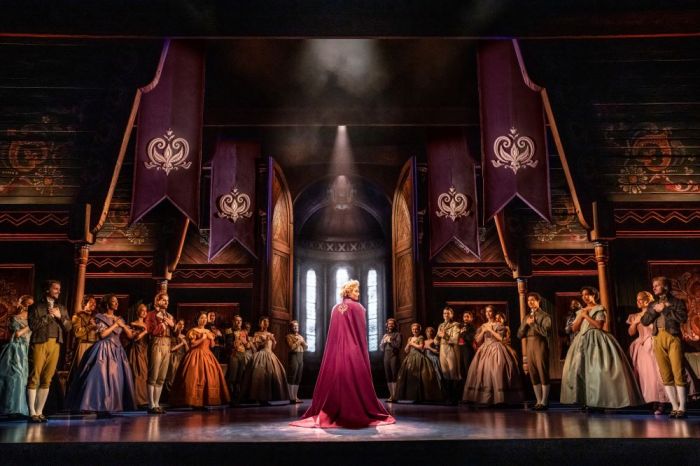 Johan Persson
Samantha Barks as Princess Elsa in the Kingdom of Arendelle.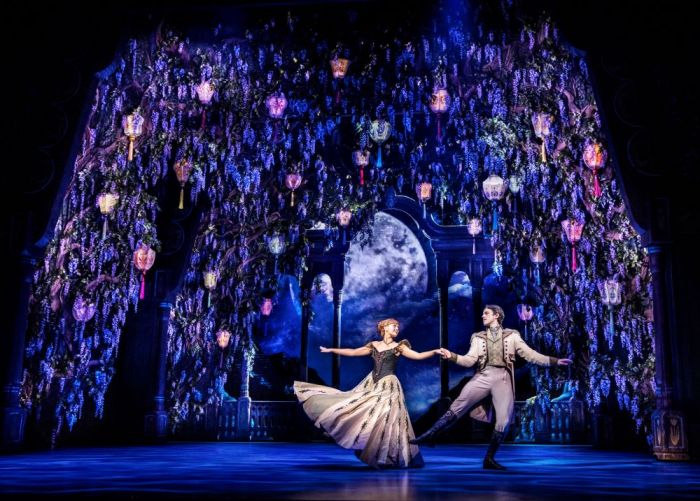 Johan Persson
Stephanie McKeon as Princess Anna and Oliver Ormson as dashing Duke Hans.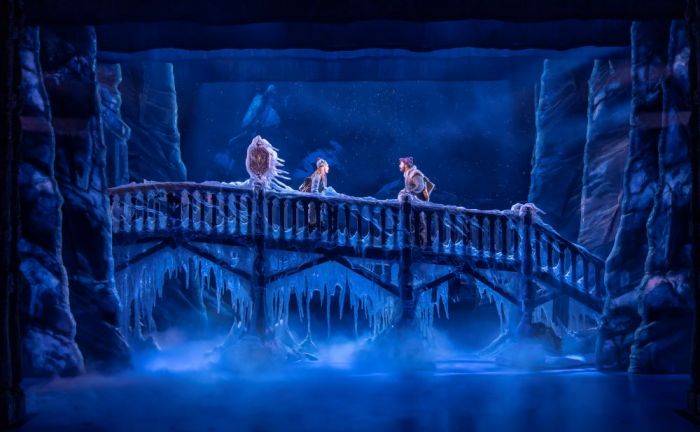 Johan Persson
Stephanie McKeon as Princess Anna and Obiama Ugoala as Kristoff.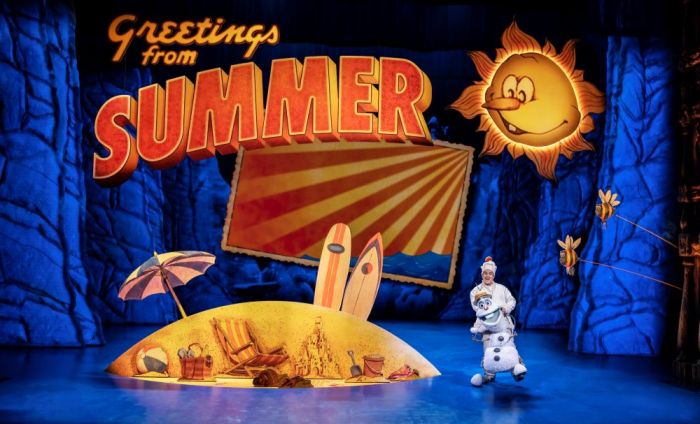 Johan Persson
Craig Gallivan playing lovable, entertaining Olaf.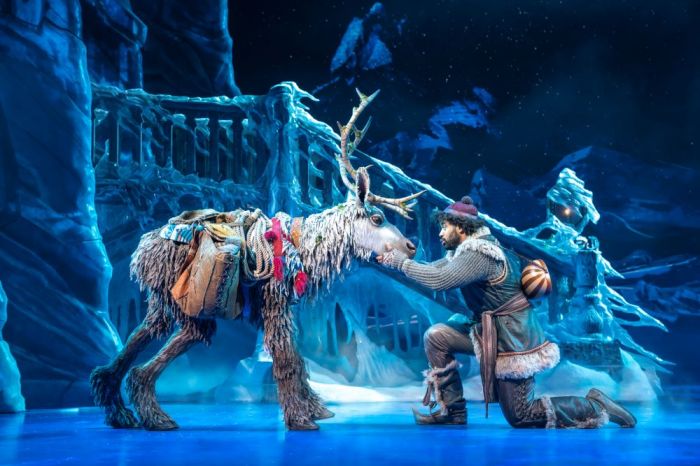 Johan Persson
Ashley Birchall and Mikayla Jade as reindeer Sven and Obiama Ugoala playing Kristoff.

Elisabeth Rushton
Elisabeth has over a decade of experience as a luxury lifestyle and travel writer, and has visited over sixty countries. She has a particular interest in the Middle East, having travelled extensively around Saudi Arabia, Oman, and the UAE. A keen skier, she has visited over fifty ski resorts around the world, from La Grave to Niseko. She is currently focused on writing about luxury products fo...(Read More)