By Shaena Engle Oct. 18th, 2021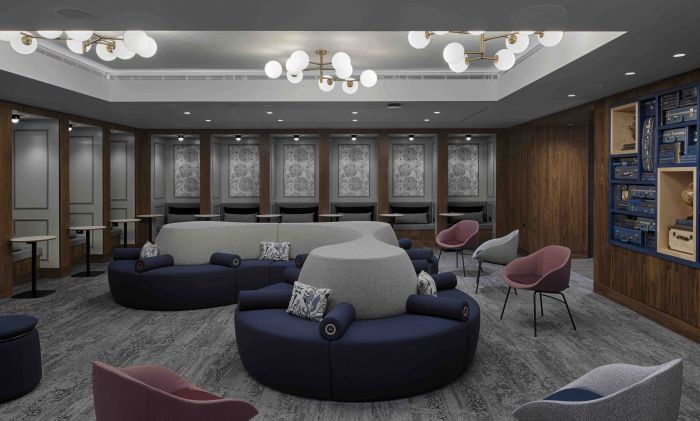 American Express
American Express has launched their first Centurion Lounge in Europe at London's Heathrow Airport.
The new lounge is the third Centurion Lounge to open this year. Located in Terminal 3, the lounge spans over 7,000 square feet and houses a variety of locally inspired amenities.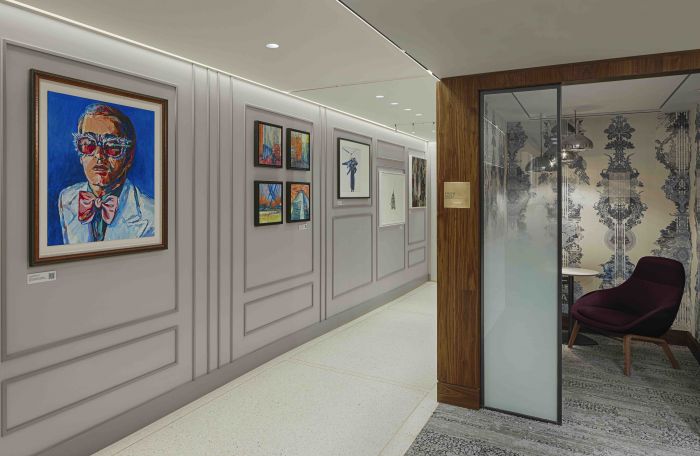 American Express
Guests can get a glimpse of famous London landmarks before stepping outside the airport with the new lounge's moss wall providing a nod to the city's Hyde Park. The lounge features lighting designs by UK lighting artists Tom Dixon and Lee Broom; custom furniture from UK designers Konk, Naughtone and Deadgood and fashion photography from Norman Parkinson.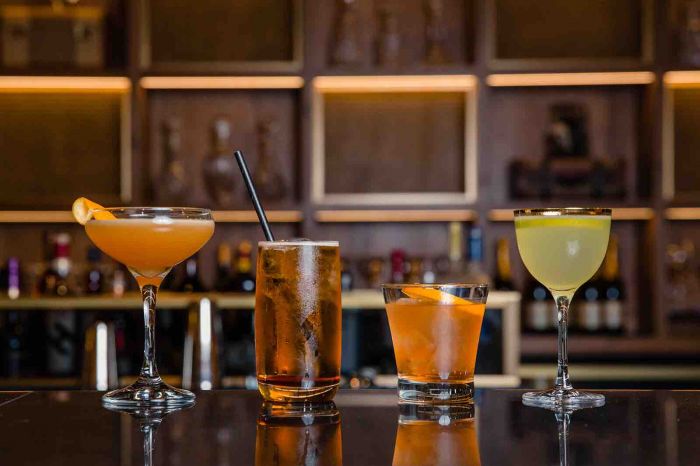 American Express
The lounge also features the debut of the Centurion British-Inspired teacart offering a variety of local hot and cold teas and pastries. Additionally, the lounge will offer immune booster drinks, mango infused coconut water, peach ice tea and specialized cocktails from mixologist Jim Meehan.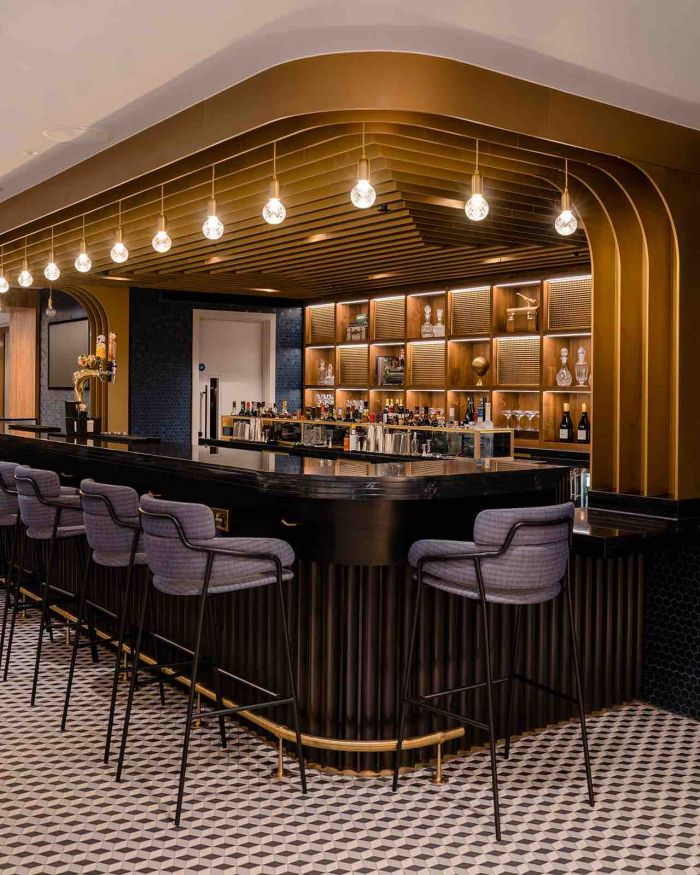 American Express
Chef Assaf Granit of London's Coal Office will provide globally inspired dishes from his restaurants across the globe including shakshukit, a lamb and beef dish with tahini and tomatoes, fried pita chips with tahini and homemade Kubalah bread among other dishes.
London based Soapsmith will provide guests with a variety of luxury scented bath and body care products that will be changed seasonally.
Business travelers will appreciate the abundance of power outlets, comfortable seating, wireless mobile charging, high-speed Wi-Fi and dedicated workspaces.
The lounge will utilize renewable energy through solar panels as part of American Express's 2025 environmental goals to reduce energy use across managed facilities.
American Express Consumer Platinum and Business Platform Card members have access to more than 40 Centurion Lounge and Escape Lounge locations across the globe.

shaena engle
Shaena Engle is the food/travel editor for The Daily Meal Los Angeles. She also writes for the Los Angeles Times, Pasadena Magazine, M Magazine, Los Angeles Times Las Vegas Magazine, AOL, yummly and other outlets. She has authored The Best Places to Kiss in Southern California, The Cheap Bastard's Guide to Las Vegas and other outlets. She writes about travel, food, wellness, lifestyle and entertai...(Read More)