By Elisabeth Rushton Dec. 21st, 2021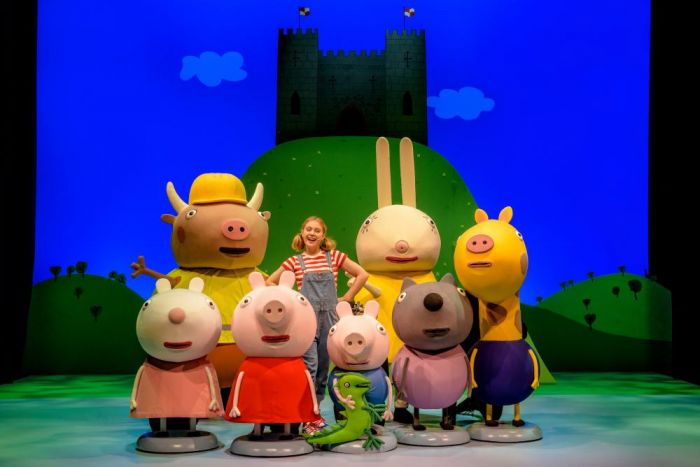 Dan Tsantilis
Boris Johnson's favourite perky porcine pre-schooler – Peppa Pig – is back on stage in the latest production from the critically-acclaimed theatre company, Fierylight. Peppa Pig's Best Day Ever! is a riot of multicoloured whirligigs, earworm songs and excitable toddlers, directed and adapted by Richard Lewis, with catchy music from BAFTA award-winning composer Mani Svavarsson. My husband and I went to see the show with our daughters Ophelia and Arabella, aged four and two, respectively. The show is advised as being appropriate for the over-threes, but there is a wide age range amongst the younger members of the audience – from babes in arms to eight-year olds, tagging along, presumably, with their younger siblings. The effervescence and dynamism of the show is such that, even for those children for whom Peppa Pig is perhaps a bit passé, there is unquestionable appeal.
A versatile cast of seven bring Peppa and her pals, including Gerald Giraffe (Rhys Ashcroft) and Suzy Sheep (Elisha Covell) to life, using large semi-mobile puppets. The animals are joined by a human friend, the pigtailed, dungaree-wearing Daisy (Lizzie Burder). The children quickly warm to Daisy, who acts as an intermediary between the characters and the audience - her infectious energy and enthusiasm propelling proceedings along. This stage production incorporates many elements from the popular cartoon – including the theme music and the narration. There's a welcome rendition of the Bing Bong Song, and many of our favourite characters appear. There is even a show-stopping cameo from Mr Bull (Chris Laws) who is, predictably, digging up the road. Ophelia was chanting Mr Bull's jaunty 'Stop Song' for days after the show.
The plot sees Peppa and co embark on their 'best day ever', including a road-trip to some caves, a castle and an encounter with a dragon, before concluding with a splash in some muddy puddles. On more than one occasion, the audience is squirted by water-pistol-wielding crew members, precipitating many squeals of delight and surprise. There is plenty for older viewers to enjoy too, including some winks to the parental element of the audience over some of the affectionate, eye rolling elements of the TV show – such as Peppa's occasional cheekiness, George's one word vocabulary ("dinosaur"), and Miss Rabbit's remarkable work ethic.
This really is the perfect entertainment for pre-school kids. It's a fast-paced, colourful and fun-packed 90 minutes, which brings lots of the best elements of the TV show to the stage. Both of my daughters enjoyed it immensely.Wide-eyed Ophelia barely seems to blink throughout and laughs when the balloon-stomached Daddy Pig (Rhys Ashcroft) makes his entrance. She likes Daisy and is curious about the technical side of things – she asks lots of questions about the puppeteers. Perhaps the simplicity of the storyline has allowed her time to think more about how this show has been put together. She also adores the songs and is still singing them several days later.
Peppa Pig's Best Day Ever is being performed at Theatre Royal Haymarket until 2 January 2022, and in various locations around the UK from 29 January 2022.
For further information, and to book, please visit: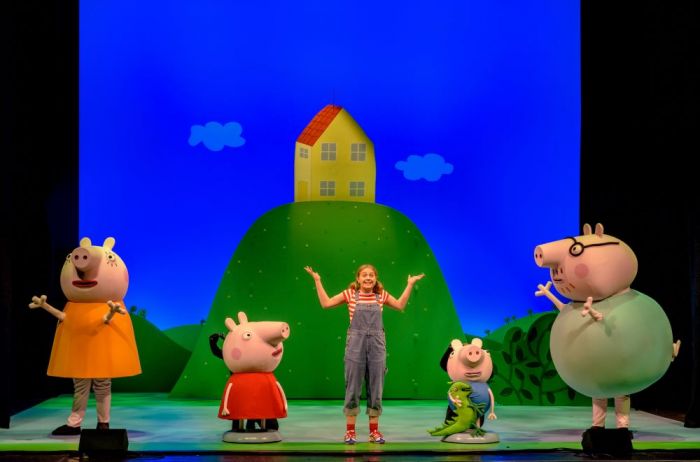 Dan Tsantilis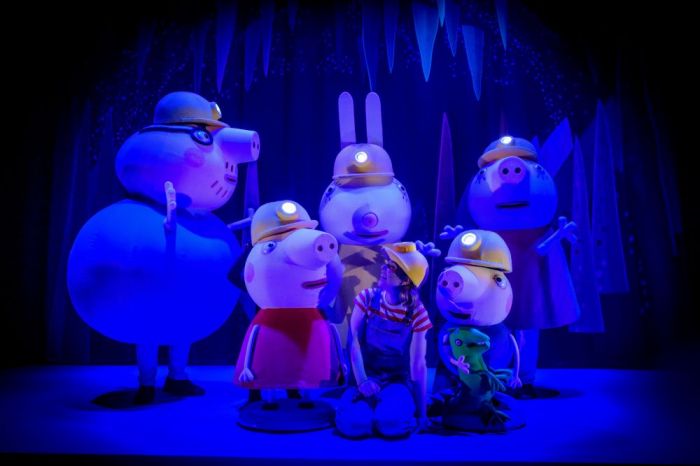 Dan Tsantilis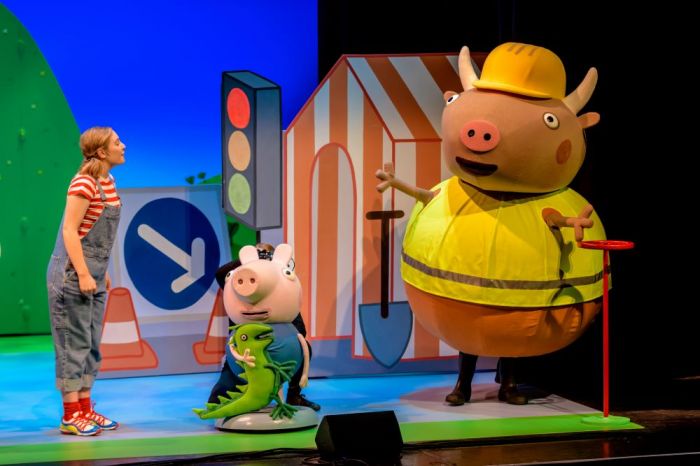 Dan Tsantilis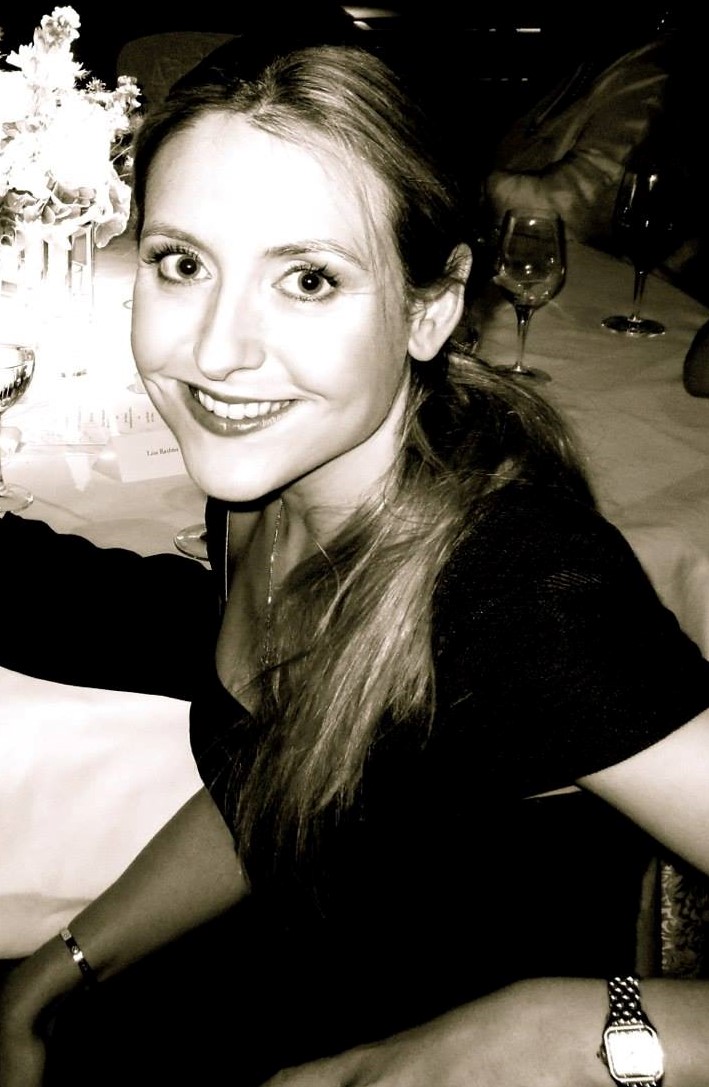 Elisabeth Rushton
Elisabeth has over a decade of experience as a luxury lifestyle and travel writer, and has visited over sixty countries. She has a particular interest in the Middle East, having travelled extensively around Saudi Arabia, Oman, and the UAE. A keen skier, she has visited over fifty ski resorts around the world, from La Grave to Niseko. She writes about experiences and products for children, thea...(Read More)