By Elisabeth Rushton Mar. 28th, 2022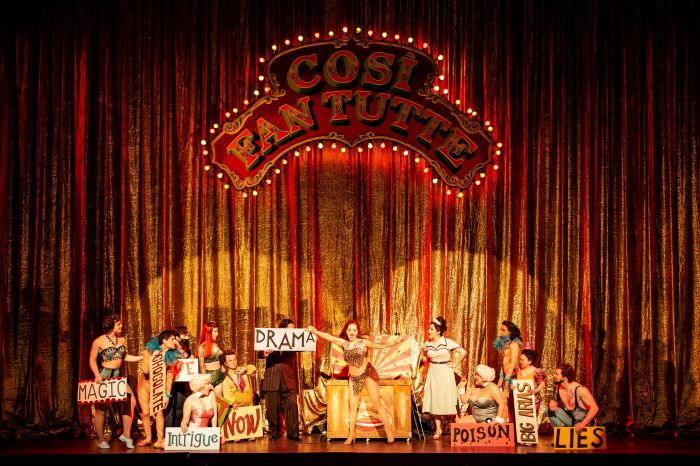 Lloyd Winters
One of the many good things about Phelim McDermott and his Improbable theatre company is that when they come to the Coliseum, they don't conform to any kind of house style.
In Mozart's Cosìfan Tutte they expose something exuberantly liberated, whilst holding true to that opera's rueful and ambiguous message.
McDermott surmises that the opera's biggest challenge is to make the disguise scenes plausible, and his set designer Tom Pye's marvelous solution has been to set it amid the fairground rides of a Coney Island resort in the Fifties, where people come to take a holiday from reality: his captivating sets ensure that the audience do that as well. I won't ruin the pleasure of the mime show during the overture by revealing its surprises; suffice to say that Welsh bass-baritone, Neal Davies, as Don Alfonso, presides over a troupe of circus performers reminiscent of the troupe in Dickens's Hard Times.
We first encounter Don Alfonso and his callow pupils Guglielmo and Ferrando (Benson Wilson and Amitai Pati) in a casino, replete with bunny-tailed waitresses, where the young men sing their fiancees' praises and he schemes their painful education. Neal Davies is a cunningly persuasive presence, and suitably spivvy, too. The rest of the sextet carrying this prototypical ensemble work are Nardus Williams and Hanna Hipp as Fiordiligi and her sister Dorabella, with Soraya Mafi as the most versatile and coquettish Despina I have ever seen.
Much fun is had in the first act with a row of rotating motel bedrooms, and the sight-gags come thick and fast: merry-go-round horses serving nicely for figurative rumpy-pumpy. By taking his cues from the music, though, McDermott's biggest achievement is to give us a Così which feels fresh and spontaneous, while respecting – with Kerem Hasan's support from the pit - the variegated beauty of the score and the pathos of the lovers' quandary.
Most of his risks pay off, as when he packs in a complete comic mini-drama while Fiordiligi sings her long encomium to her own fidelity, or when she floats around in a balloon for her soul-searching aria in Act II. But this is partly thanks to Nardus Williams' lovely performance, with comparably fine work from Hanna Hipp's sensual and temperamental Dorabella and Soraya Mafi's bewitching, and saucily sardonic Despina. In her impersonations of a doctor (here, a kind of mad professor) and a lawyer (a rhinestone-studded cowboy), Mafi wisely avoids going too far over the top. The young men's singing is full of conviction: Amitai Pati's agony as he absorbs the shock of Dorabella's betrayal is palpable, and Benson Wilson's Gugliemo sings with a velvety resonance and complements Hipp's sensuous Dorabella. In this show, the protagonists are in kind hands, as McDermott's enchanting stagecraft brings them gently and cheerfully back to earth.
Così fan tutte is sung in English with English subtitles. It is a joint production with the Metropolitan Opera, New York. Further performances are on 16,18, 20, and 22 March. Please click here to book.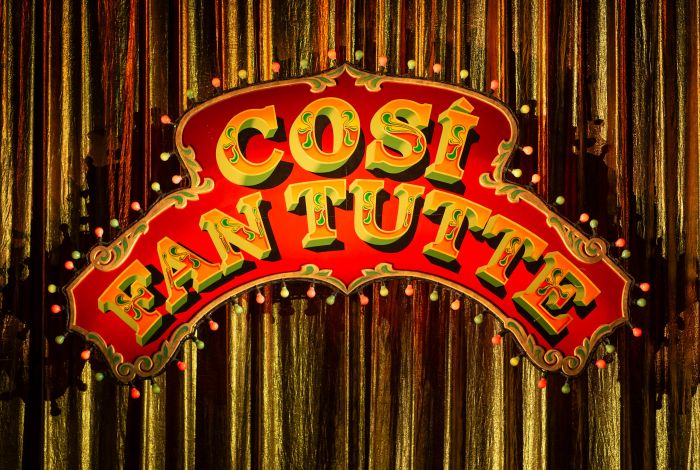 Lloyd Winters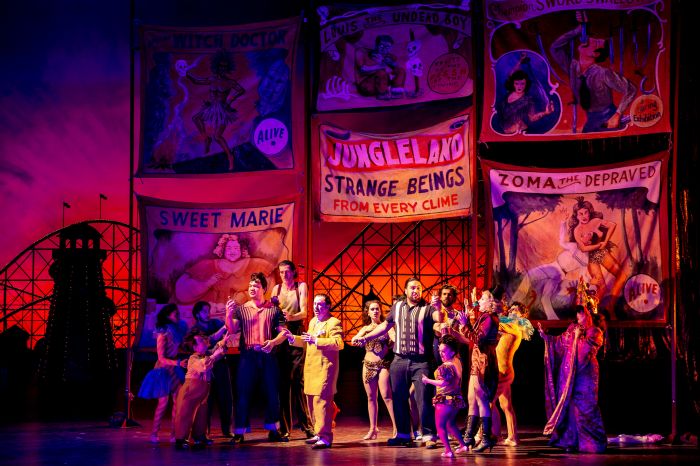 Lloyd Winters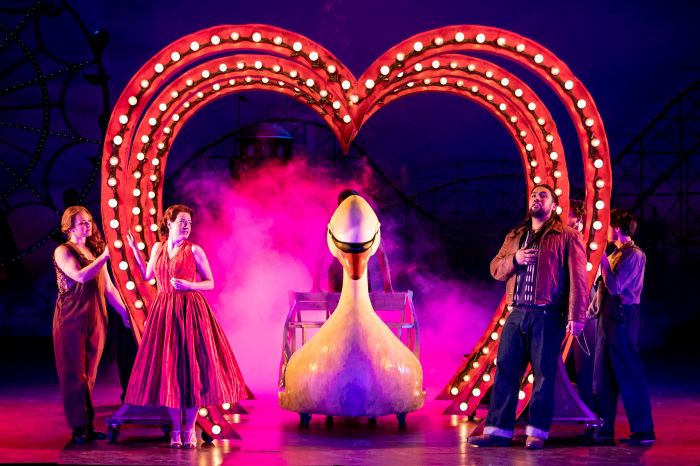 Lloyd Winters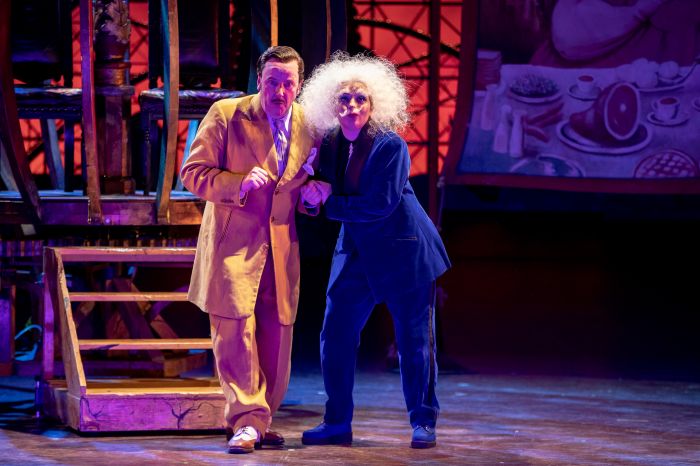 Lloyd Winters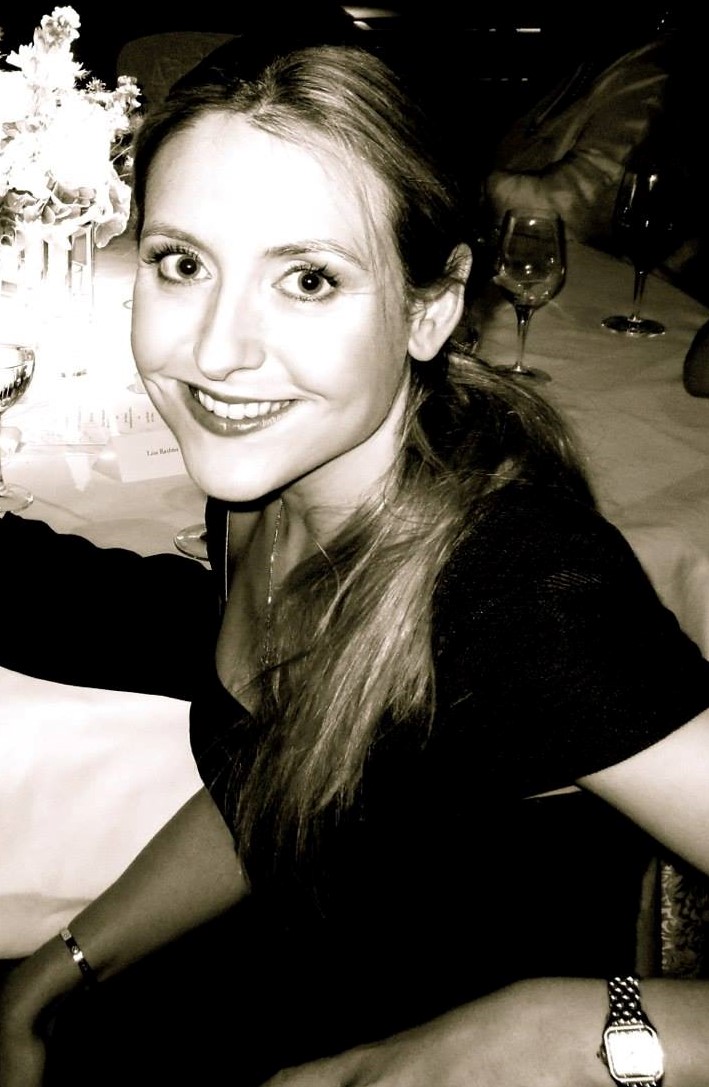 Elisabeth Rushton
Elisabeth has over a decade of experience as a luxury lifestyle and travel writer, and has visited over sixty countries. She has a particular interest in the Middle East, having travelled extensively around Saudi Arabia, Oman, and the UAE. A keen skier, she has visited over fifty ski resorts around the world, from La Grave to Niseko. She writes about experiences and products for children, thea...(Read More)