By Elisabeth Rushton Jun. 2nd, 2022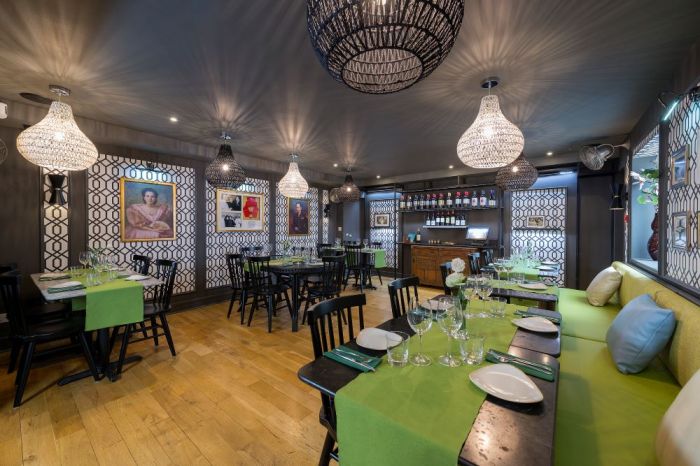 Nestled at the end of an unprepossessing Georgian terrace at the western end of Kensington High Street under an eye-catching lime green canopy façade, Romulo Café & Restaurant is a key player in London's Filipino community food scene, bringing the flavours of home-inspired Filipino cuisine from Manila to London. The cuisine of the Philippines is a crucible of influences derived from its neighbours and its colonial occupiers – an exotic amalgam of Malay, Chinese, Spanish, and a smidgeon of American, too.
As with any good restaurant, Romulo has an interesting backstory. It is, in essence, a family business. General Carlos P. Romulo, a distinguished diplomat and Pulitzer prize-winning former President of the United Nations General Assembly, and his wife, the glamorous Virginia Llamas-Romulo, hosted lavish dinners using Virginia's signature recipes. The couple helped to bring up their ten grandchildren in the family home in Manilla; two of whom, Sandie and Rowena, inherited their grandmother's culinary prowess, and established Romulo restaurants as a tribute to Virginia. Sandie opened three restaurants in The Philippines from 2009 and Rowena, in partnership with her husband Chris, opened a London out-post in Kensington in 2016.
Rowena's mission was to establish a neighbourhood restaurant that would serve knockout, authentic Filipino food alongside a collection of top cocktails and wines. Her goal is to introduce the delights of Filipino cuisine to a broader audience: "to welcome all those eager to discover what Filipino food is all about", and hopes that, "Head Chef Lorenzo Maderas' delightful interpretations of our family's heirloom recipes continue to bring comfort, pride and a taste of home" to resident and itinerant Filipinos'.
The restaurant's interior has recently undergone refurbishment, overseen by award-winning CADA Design (which boasts a roster of clients including The Shard, The Dorchester, and Fortnum and Mason). The mellow colour palette of light blue, grey and white juxtaposed with the twist of bright green furnishings and intricate lighting gives the restaurant a cosy yet contemporary vibe. Black and white photos adorn the walls, showcasing the family's distinguished history.
My sister and I shared a quartet of vegetable side dishes as starters: grilled aubergine, sautéed Bok choy, young jackfruit and coconut stew, and taro leaves. All four dishes are excellent, but the taro leaves (or laing – a traditional dish from the Bicol region of the Philippines) which are sauteed in coconut milk and spices, are a particular delight: the creaminess of the coconut is perfectly offset by the blend of spices. The jackfruit is firm and meaty in texture, and the accompanying chili, ginger and coconut sauce is an unctuous accompaniment. The Bok choy is satisfyingly crunchy and flavourful.
On Chris's recommendation, for main course we chose the fillet of sea bass ala plancha, which was served with a delicious warm tausi black bean vinaigrette, and the restaurant's signature dish – 'truffled chicken adobo 'Romulo Style' – a piping hot breast of Norfolk chicken marinated in soy sauce, garlic and cane sugar, scented with black truffle. The flavours are exceptional.
No meal at Romulo would be complete without some traditional desserts. On our waitress' recommendation, we went for the ube cheesecake, which is a showstopper of a pudding, in terms of both flavour and aesthetics. It is bright purple, and has a light, yet rich, texture, courtesy of the purple yams and is topped with shredded coconut. The Halo Halo was a similarly exotic finale, involving an elaborate medley of textures and tastes from the luscious Filipino islands, comprised of purple yam ice cream, caramel flan pieces and green jelly cubes, finished off with coconut and milk shavings. Completely indulgent, and a very decadent way in which to end a highly memorable culinary tour of the Filipino archipelago.
With its elegant atmosphere, impeccable service and flavoursome food, Romulo Café and Restaurant is a glorious celebration of Filipino cuisine with genuine family heritage and offers the best introduction to the vibrant flavours of the Philippines in a romantic cosy setting. Carolos and Virginia would undoubtedly be proud of their granddaughter's achievement.
The Romulo Café and Restaurant
Address: 343 Kensington High Street, Kensington, London, W8 6NW Telephone: 44 203 141 6390
Email: reservations@romulocafe.co.uk Website: romulocafe.co.uk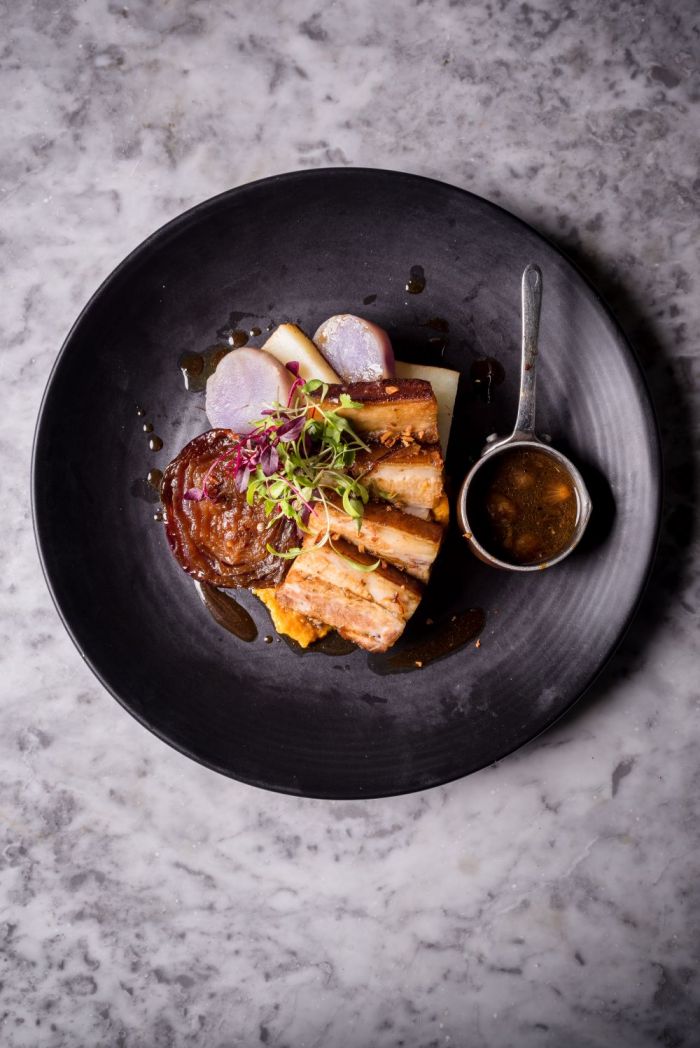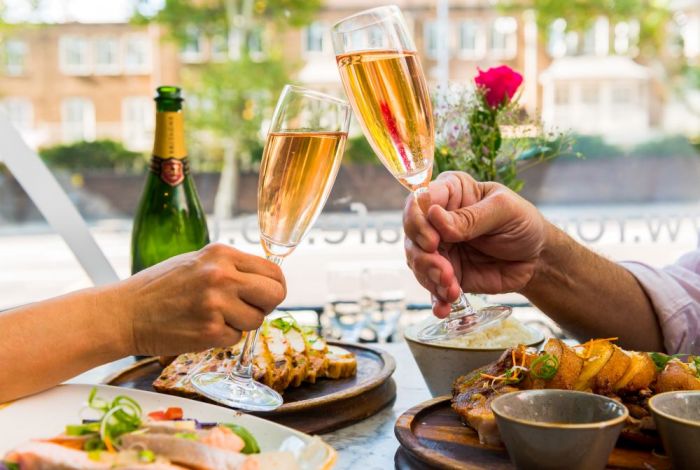 Elisabeth Rushton
Elisabeth has over a decade of experience as a luxury lifestyle and travel writer, and has visited over sixty countries. She has a particular interest in the Middle East, having travelled extensively around Saudi Arabia, Oman, and the UAE. A keen skier, she has visited over fifty ski resorts around the world, from La Grave to Niseko. She is currently focused on writing about luxury products fo...(Read More)