By Elisabeth Rushton Jun. 27th, 2022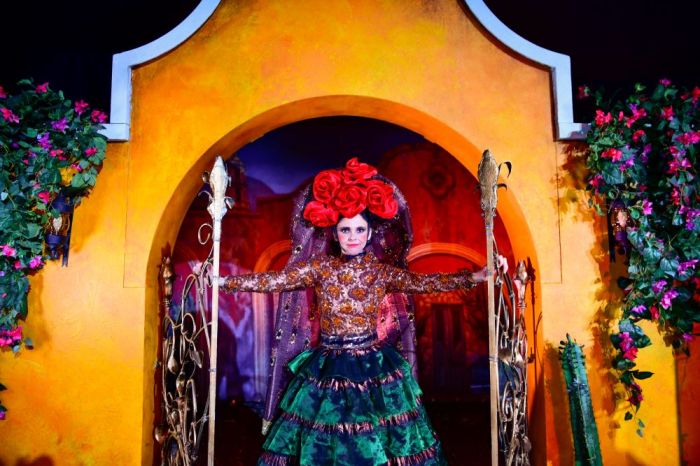 Andy Payne
A portion of verdant lawn at Chiswick House and Grounds is converted into 1920s Mexico, with all the flamboyance, brilliance, and tequila-fuelled pizzazz a Londoner could hope for.
On arriving at the Chiswick House and Grounds site in West London, the familiar view of the big top, with illuminated 'Giffords Circus' sign atop, was visible – though this time it seemed to have a spot of the flaming Milagro to it – and the maroon wagons arranged cowboy corral-style around the perimeter were reassuring as you'd expect them. But alongside the ciders and beers in the bar trailer are mezcal and tequila, and the food wagon serves Coyoacán street food-style tacos, nachos and burritos as well as popcorn and ice cream.
Just when you think the Giffords team can't top their creativity, comedy, and high drama, they come up with a mind-blowingly brilliant production like¡Carpa! Cal McCrystal is the creative mastermind behind this production, and his supreme directorship, in conjunction with the design genius of Takis makes for a truly spectacular show.
Tweedy 'Gonzales', Giffords daredevil comedy hero/rogue gets the performance off to a frenetic start, arriving in the ring with poncho and Spanish guitar... and the audience convulses with laughter before everyone is fully seated. Tweedy fans – of which there are heaps – will be pleased to learn that he's never far from the ring, and appears variously as 'Tweedy Kahlo' (replete with black tape monobrow); a somewhat unnerving ventriloquist's dummy; and a hapless love interest. Front-row audience members be warned: this year's production features an uproarious Tweedy participation act. He also impresses with his unexpectedly adroit horsemanship, displaying some astonishing gymnastics on a brace of circus horses cantering around the ring.
The legendary Donnert circus family, much-loved by the late Nell Gifford, is welcomed back to Giffords in the form of 'El Bandaleros', performing their acclaimed jockey and pas de deux, while Ewa Varadi Donnert's quick-change act is pure brujería. Despite unblinking scrutiny from the front row, I remain absolutely baffled by how she did it.
For adrenaline-filled action and superhuman feats, troupe 'Los Pachangueros' delivered their skipping routine and Russian swing with Cuban panache. An astounding hair-hanging act is performed by sisters Daniela and Isabella, who also play daughters to clowning comic heroine Adriana Duch Carvallo.
Hailing from Mexico City, Adriana is a diminutive, passionate Mexican madre, going by the name of Doña Rosa Francisca Juana Margarita María Magdalena de los Querubines Limantour del Rincón de la Calle Jiménez de Martínez y Rodríguez Cabeza de Vaca del Corral Florido. Merely hearing her say her own name, the audience erupts into laughter and wild applause. Her many costume changes are a visual delight, capturing Mexican folk style at its wildest and most magnificent.
Throughout the show, whenever a miracle is needed, Doña Rosa prays to Santa María de Guadalupe, and she appears, led by Padre Jacomo Milagro (Elena Busnelli and Giacomo Sterza, respectively). The holy vision of Our Lady is always accompanied by a seemingly unfathomable feat, so we almost believe in her magic, until she reveals her true self in a terrifyingly brilliant knife-throwing act. Cue a big top full of slack jaws and covered eyes.
Taking to the air are – separately – Anna Rastsova on the flying trapeze, and Randy Forgione Vega with his sensational aerial strap routines. For fans of Robert Rodriguez films, El Mariachi himself – in the form of juggler Gordon Marquez – brings braggadocio and charm, along with speedy batons and balls, cunningly concealed in a mariachi guitar case. Speaking of mariachi, the Giffords Circus band are back with a playlist of Mexican tunes to keep the fiesta going.
The above scarcely does justice to the range of consistently high talent laid out as part of ¡Carpa! There's plenty here for the whole family to enjoy: my daughters were in absolute raptures throughout, and the awed expressions on their little faces were utterly priceless.
Giffords Circus' ¡Carpa! is touring until October 2.
For further information, and to book, please visit: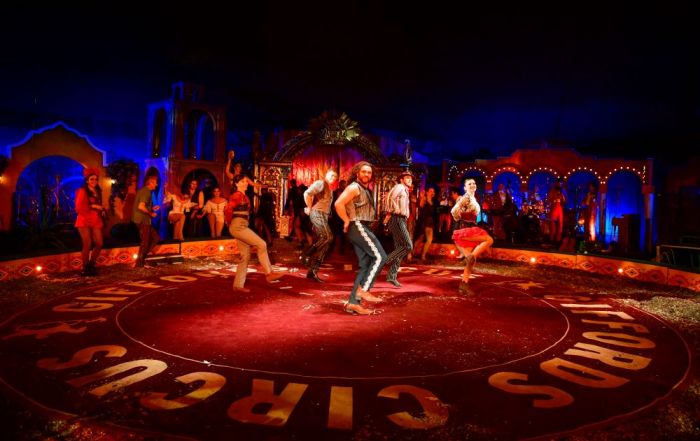 Andy Payne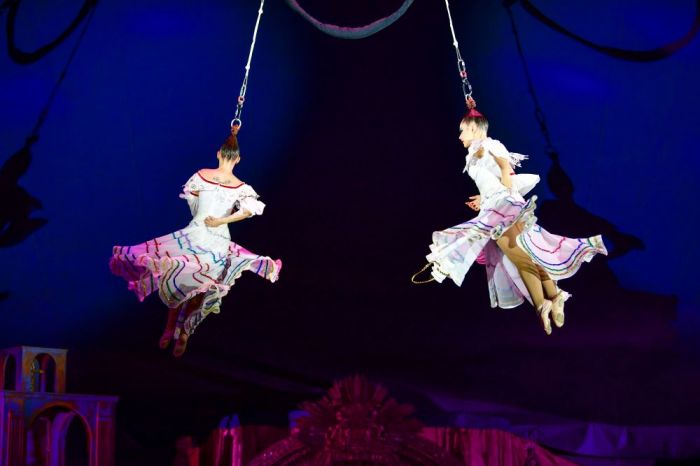 Andy Payne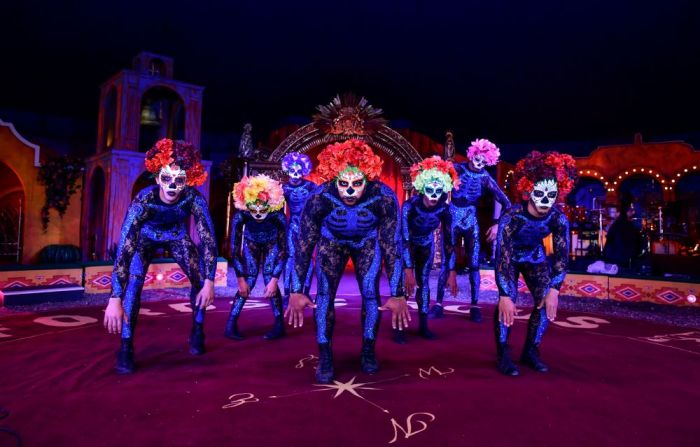 Andy Payne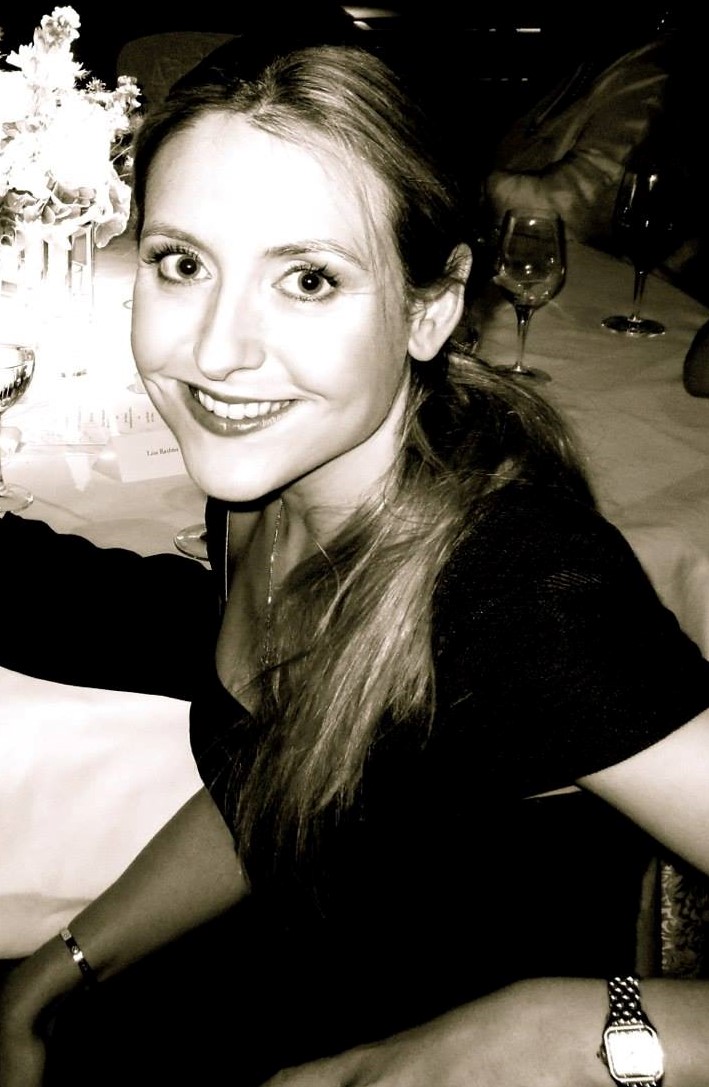 Elisabeth Rushton
Elisabeth has over a decade of experience as a luxury lifestyle and travel writer, and has visited over sixty countries. She has a particular interest in the Middle East, having travelled extensively around Saudi Arabia, Oman, and the UAE. A keen skier, she has visited over fifty ski resorts around the world, from La Grave to Niseko. She writes about experiences and products for children, tech...(Read More)