By Elisabeth Rushton Jul. 5th, 2022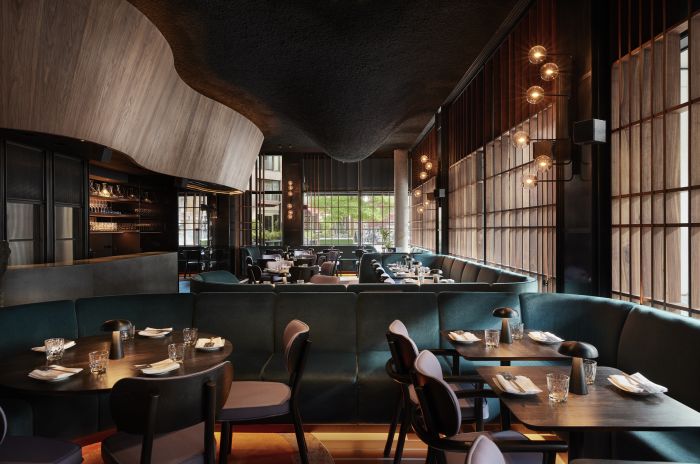 One of the capital's best loved restaurants, Soho stalwart Chotto Matte, has sprouted an offshoot in trendy Marylebone Village. Perched on the corner of fashionable Chiltern Street, there's a distinct buzz to this sophisticated, effortlessly elegant venue.Designed by award-winning architect and long-standing brand partner, Andy Martin Architecture (AMA), and inspired by Tokyo's contemporary, minimalist urban culture, it features natural lava stone, dark moss-coloured banquettes, and dark wooden latticing on the floor-to-ceiling windows.Bright pop art injects colour into the low-lit, black-floored interiors, with a lively soundtrack creating a party atmosphere. In the basement – where the loos are located – you'll find a neon glow-in-the-dark mural from Tokyo-based graphic artist Houxo Que.
Food here is fittingly flamboyant and creative, fusing Japanese and Peruvian dishes (Nikkei cuisine) with punchy flavours and imaginative presentation.Group Executive Chef Jordan Sclare has designed the menu, with new dishes exclusively available in Marylebone. Sclare has played a crucial role in the conception of the Chotto Matte culinary identity, constantly pushing the boundaries of traditional Nikkei techniques.The Marylebone menu comprises a range of delectable new dishes, drawing on classic Japanese themes. Additions include fatty tuna (O-Toro) and robatayaki salmon, shot through with thrilling European and South American nuance, including smoked jalapeño chilli, sharon fruit and truffle.Ask one of the friendly waiters to guide you through the different sections of the menu, which range from small nibbles ('A Little Something') to sashimi and dishes from the robata grill. If you're still finding it tricky to decide on a game plan, there are three excellent set sharing menus (including a vegetarian one).
As usual with Nikkei cuisine, it's all about sharing at Chotto Matte. My husband and I whet our appetites with some deliciously sweet Spanish, miso-laced Padrón peppers and BBQ edamame beans and and spicy tuna crispy rice before getting stuck into the sushi. The California Roll was superb: impeccably presented with sublimely fresh crab. The vegan El Jardin was also outstanding: the best vegetarian sushi roll I have ever tried: the roll comprises sake bok choy, shiso, cauliflower and pea puree, making it texturally much more complex and flavoursome than the usual avocado and cucumber combinations.
Next up: the hot kitchen and robata grill sections. It was great fun seeing the dishes fired up right in front of our eyes at the theatrical open kitchen. We went for black cod, which was marinated in a chilli miso marinade with a zesty citrus kick imparted by the yuzu. I worried beforehand that the chilli flavour might be too much (I have a very low tolerance level!) but it was perfectly calibrated and did not overpower the miso flavour in the slightest. The nasu miso – aubergine with miso, apricot, and puffed soba and sesame seeds – was a total triumph of a dish. Too often miso aubergine can be flavourless and squelchy, but this was perfectly executed: firm and flavourful. Our side dishes were remarkable, both visually and in terms of taste. The truffled purple potato mash is unmissable: apple wood smoked purple potato puree adorned with freshly shaved truffle. The BBQ Huacatay Broccoli is another revelation: Peruvian black mint, red chilli and coriander jazz up the broccoli in the tastiest way. Make sure to save room for dessert, because there are some truly scrumptious, diet-be-damned options available. If you are feeling gluttonous, like me and my husband, you could opt for the Chotto Matte Tasting Platter, which takes away the burden of choice by including a portion of all the best desserts on the menu. My standout favourite pudding was the Coconut Sakura: a mouth-watering concoction incorporating creamy coconut juxtaposed with tangy amarena coconut salsa, which is grated by hand at the table. My husband loved the mochi ice cream and the Magical Chocolate Ball: a heavenly confection involving dulche de leche treacle cake, unctuous black sesame ice cream, and creamy white sesame sauce.
The drinks list is extensive, with the Tokyo to Lima cocktail menu a clear highlight. Inspired by the evolution of Nikkei cuisine and designed to complement the unique flavours of the dishes, the expertly curated collection guarantees to bring something fresh to the table. Each of the creations pushes the boundaries by mixing premium spirits with signature ingredients from the kitchen which are surprising and uncommonly found in cocktails, including coriander, teriyaki, miso, and black pepper.The alcohol-free options are also exceptional – especially Wabi-No-Sabi, which includes tangy kumquat and tart grapefruit, perfectly counterbalanced by the sweetness of acacia honey.
If you're after a glitzy meal out with friends or a date, Chotto Matte will unfailingly hit the spot, offering thevery best of authentic innovative Nikkei cuisine in a stylish space, which is as elegant as the neighbourhood it inhabits. Nearly a decade after the original restaurant opened, Chotto Matte goes from strength to strength.
Chotto Matte Marylebone
26 Paddington St, London W1U 5QY
To book, please visit: chotto-matte.com/london-marylebone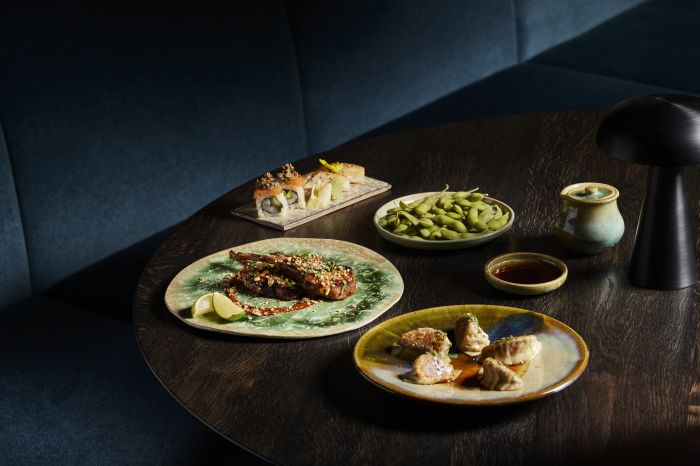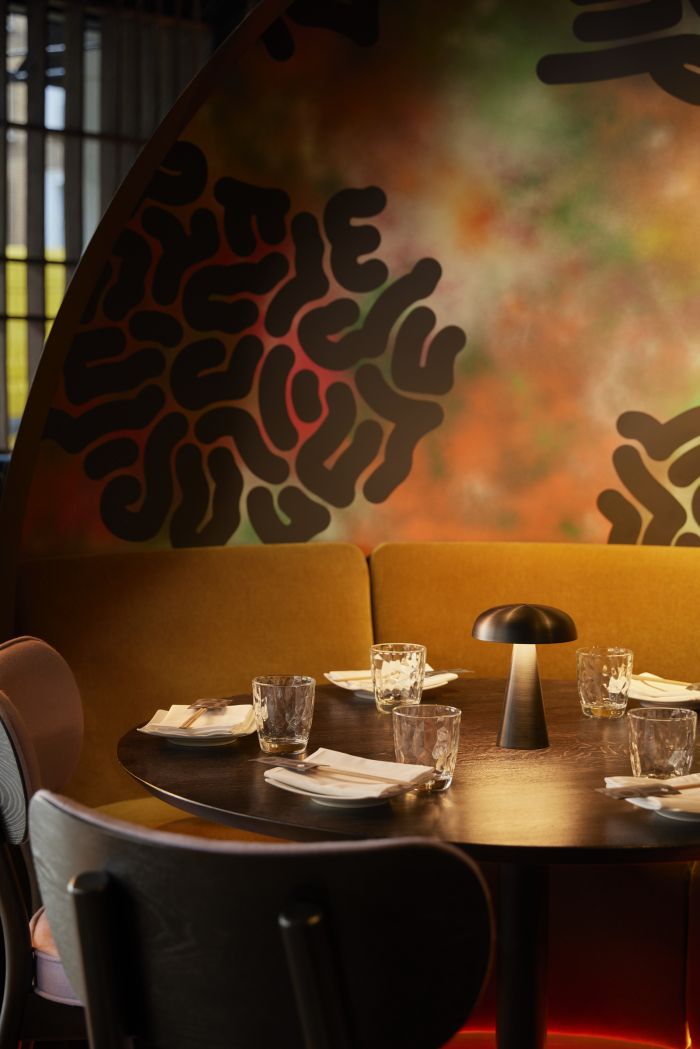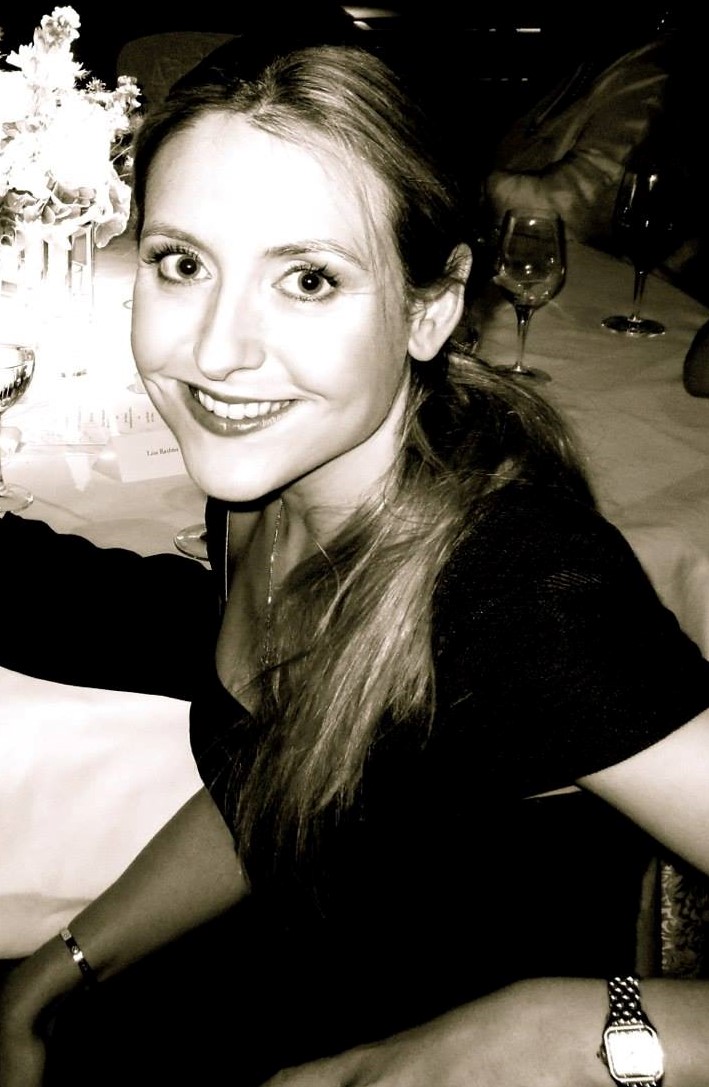 Elisabeth Rushton
Elisabeth has over a decade of experience as a luxury lifestyle and travel writer, and has visited over sixty countries. She has a particular interest in the Middle East, having travelled extensively around Saudi Arabia, Oman, and the UAE. A keen skier, she has visited over fifty ski resorts around the world, from La Grave to Niseko. She writes about experiences and products for children, tech...(Read More)