By Elisabeth Rushton Jul. 5th, 2022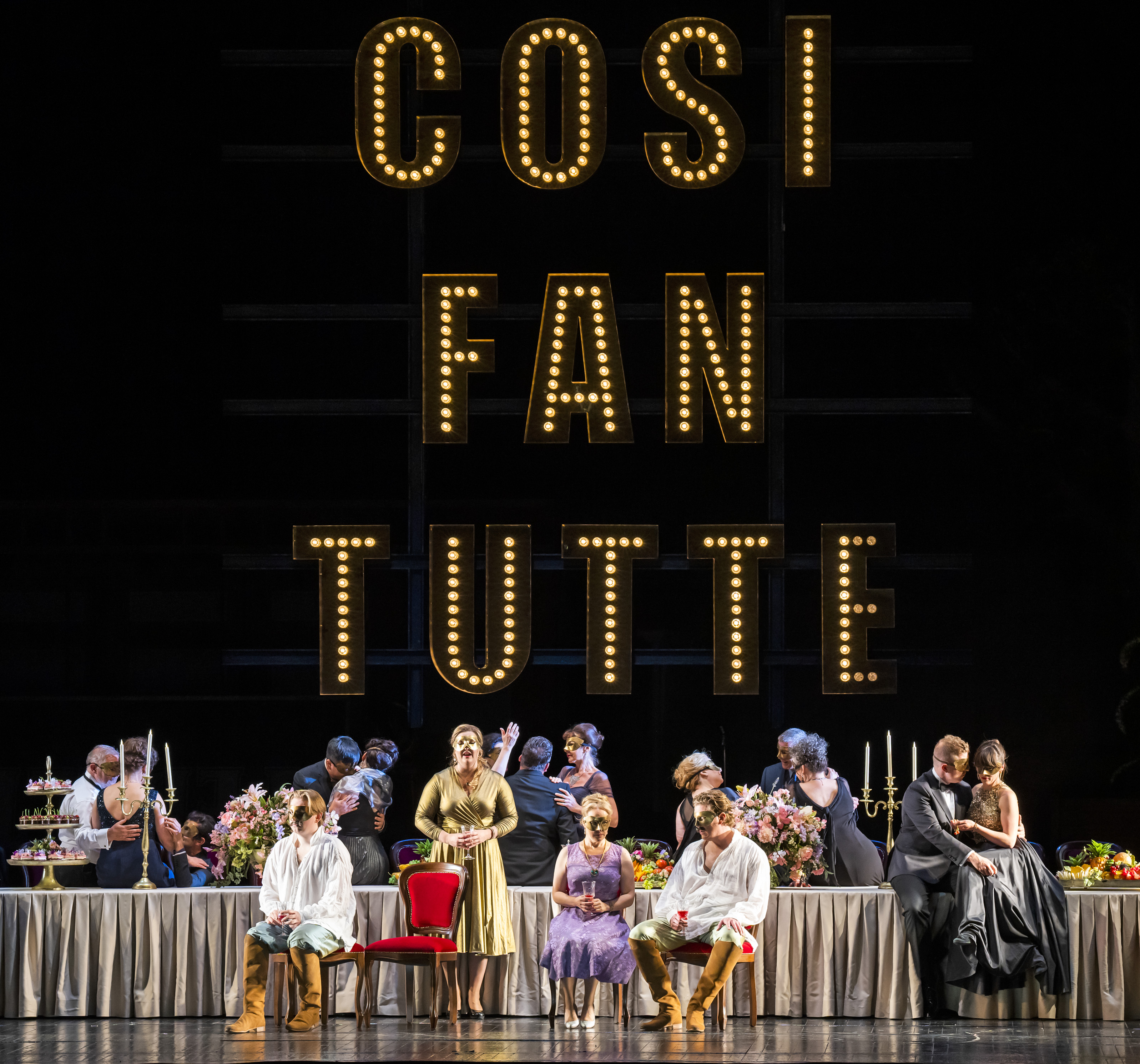 Tristram Kenton
Mozart's compassionate and witty exploration of the human condition in general, and affairs of the heart in particular, render the misogynistic title of his exquisite masterpiece as hard to acknowledge as to translate, but Così fan tutte is usually understood as "Women are like that". For the director Jan Philipp Gloger, who made his Royal Opera House debut in the 2016/17 Season with the original production of this Così (which was first revived in 2019) – this tale of two officers who are persuaded to put their fiancées' fidelity to the test – it is the work's subtitle that seems to hold greater significance. "La scuola degli amanti" – actually favored by the librettist Lorenzo Da Ponte - means "the school for lovers", and indeed for much of the evening Covent Garden feels akin to a lecture theatre. Yet when Gloger's series of sketches do eventually come into dramatic focus, the production's effect is potent.
Happily, while these lessons in love threaten to drag on, Julia Jones delivers a riveting lesson in Mozart from the outset. Internationally renowned for her interpretations of Mozart's operas, she is a veteran conductor of Così fan tutte at the Royal Opera House. Jones draws glowingly warm playing, and the textures are lithe and sparkling. The score's darker colors are all drawn out in a performance that fizzes with dramatic tension.
The overture is somewhat upstaged as what appear to be the six principals (falsely, it turns out) take copious curtain calls in 18th-century costume. Unexpectedly, the lovers then appear dressed like late-arriving audience members heading for their seats, and the ladies take selfies on their phones. Gloger's usual designers Ben Baur (sets) and Karin Jud (costumes) certainly freewheel through time, via a 1940s Brief Encounter-style railway station for the farewell, to something approximating the Garden of Eden for the Act 1 finale. It is not until the old, scheming, speculative philosopher (and plot lynchpin) Don Alfonso emerges as a theatre director – the second-act sets are ingenious – that the staging's ingenuity really registers.
The overall impact is heightened by a first-rate cast.Soprano Jennifer Davis, making her role debut, delivers a rich, lustrous, and glamorous Fiordiligi. In fact, through the arias she and her sister Dorabella, sung by exceptional mezzo-soprano Julie Boulianne, we hear two individuals rather than deliberate stereotypes. Davis' "Soave il Vento" is strong and amply adorned. Not only does she show a gallant upper register, illustrating her emotional shifting nature, but she displays the extravagant swings from upper to lower with complete mastery, and her top notes ring out with power and rich color. She is not afraid to move her voice or her body or her face into line with the text and its profuse statements and this made for beauty, comedy, and delight.Serena Gamberoni, reprising her 2019 role as Despina, dazzles with superlative skill and communicative power. She played her various disguised characters, along with her main role, with panache. Physically flexible on stage and pouty, flirty, and sassy, she contrasts exceptionally well with Davis's more statuesque persona.
Gordon Bintner is an excellent (and occasionally bare-chested) Guglielmo, making his Royal Opera House debut in this role. Bogdan Volkov's s Ferrando impresses with his introspective "Un'aura amorosa". Lucio Gallo makes a wonderfully cynical and well-sung Alfonso. Così is the ultimate ensemble opera, and this stellar sextet tackle the unfolding of the emotional experiment with aplomb.
The Royal Opera House's Così is keen to tease apart the ways in which it reflects its audience's perceptions of monogamy, gender, and character, which it does in a variety of ways through the actors' performance and the show's staging. This production is highly effective in showing that there is so much more depth to Così fan tutte than farce.
Così fan tutte runs until July 9
To book, please visit roh.org.uk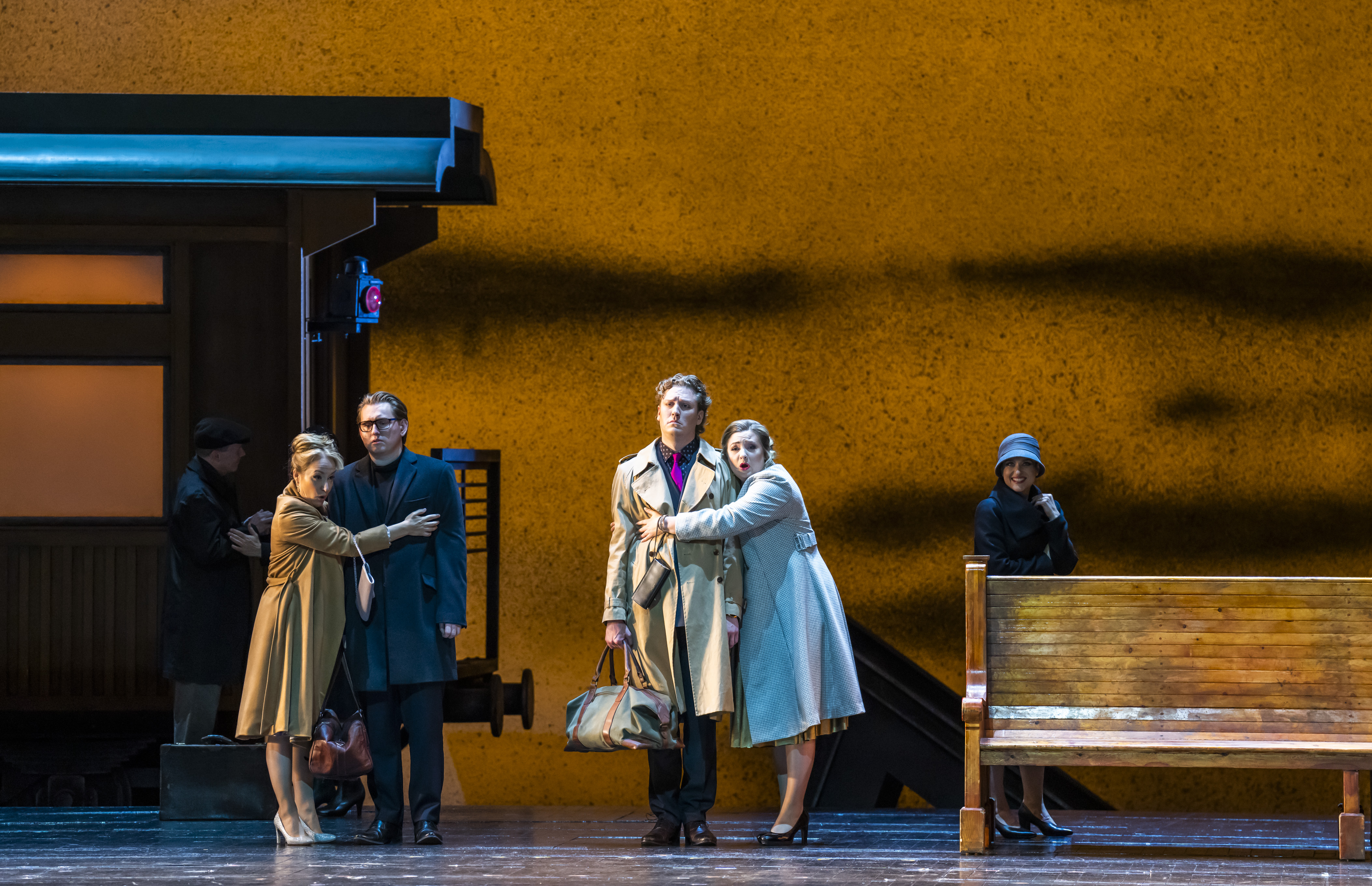 Tristram Kenton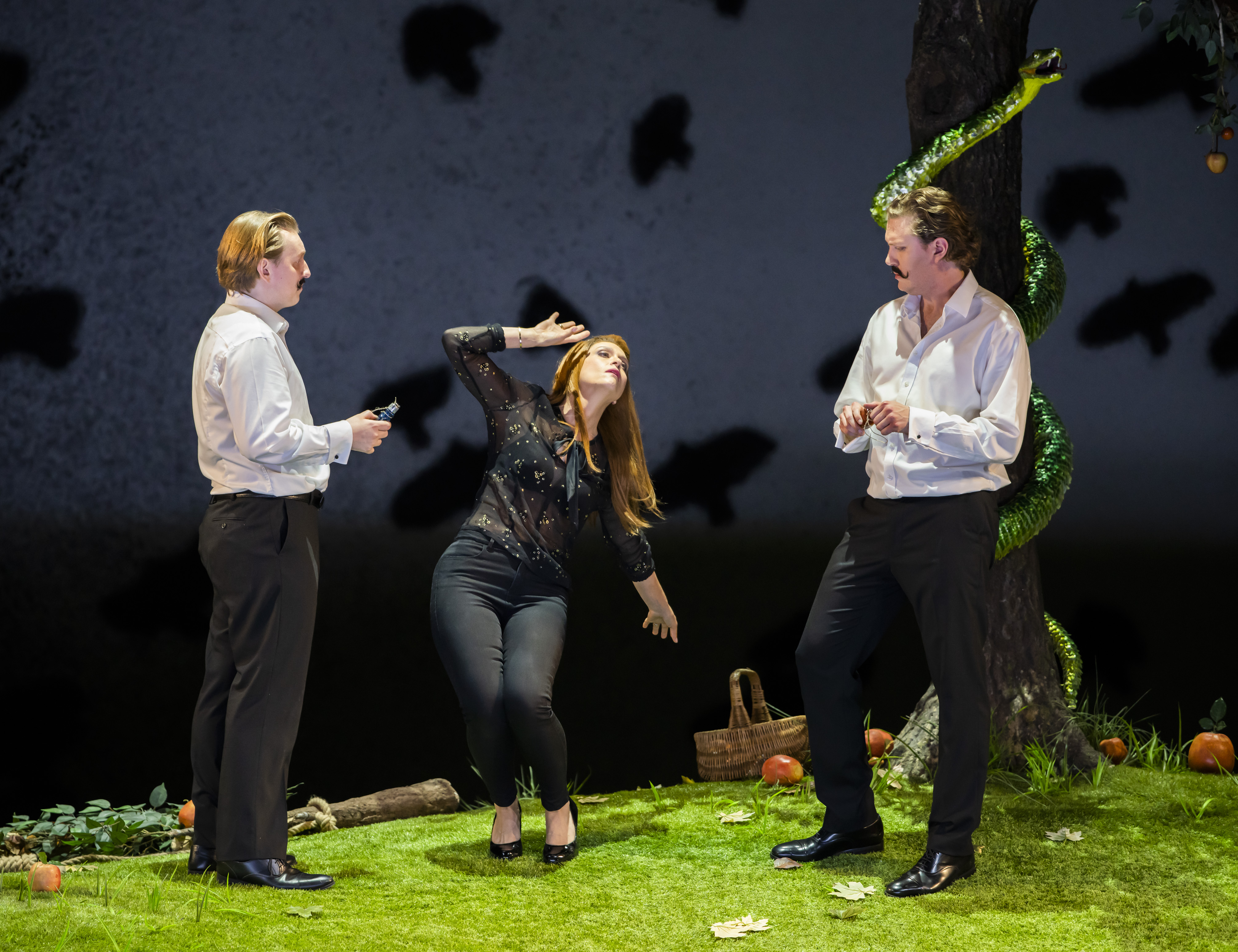 Tristram Kenton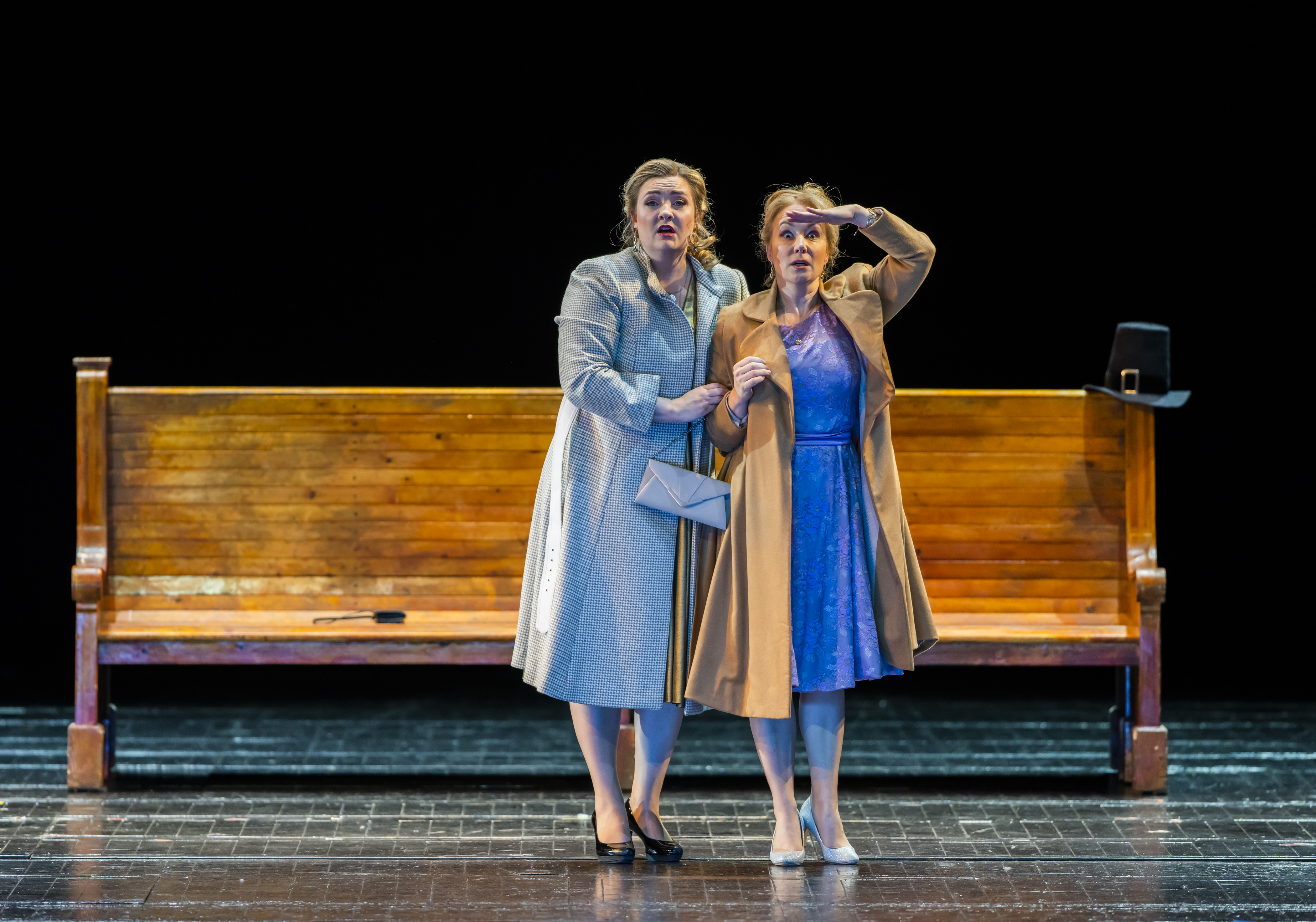 Tristram Kenton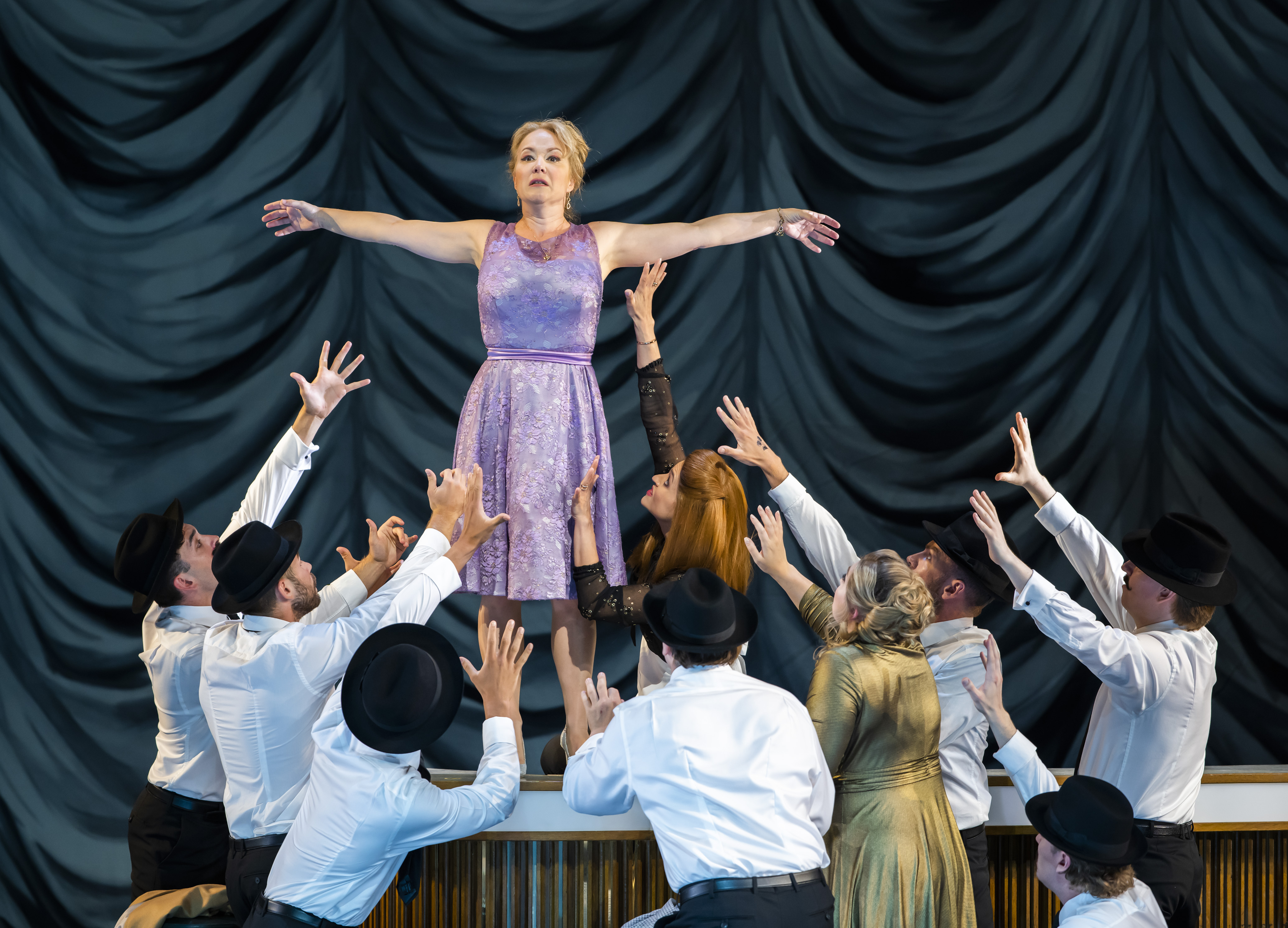 Tristram Kenton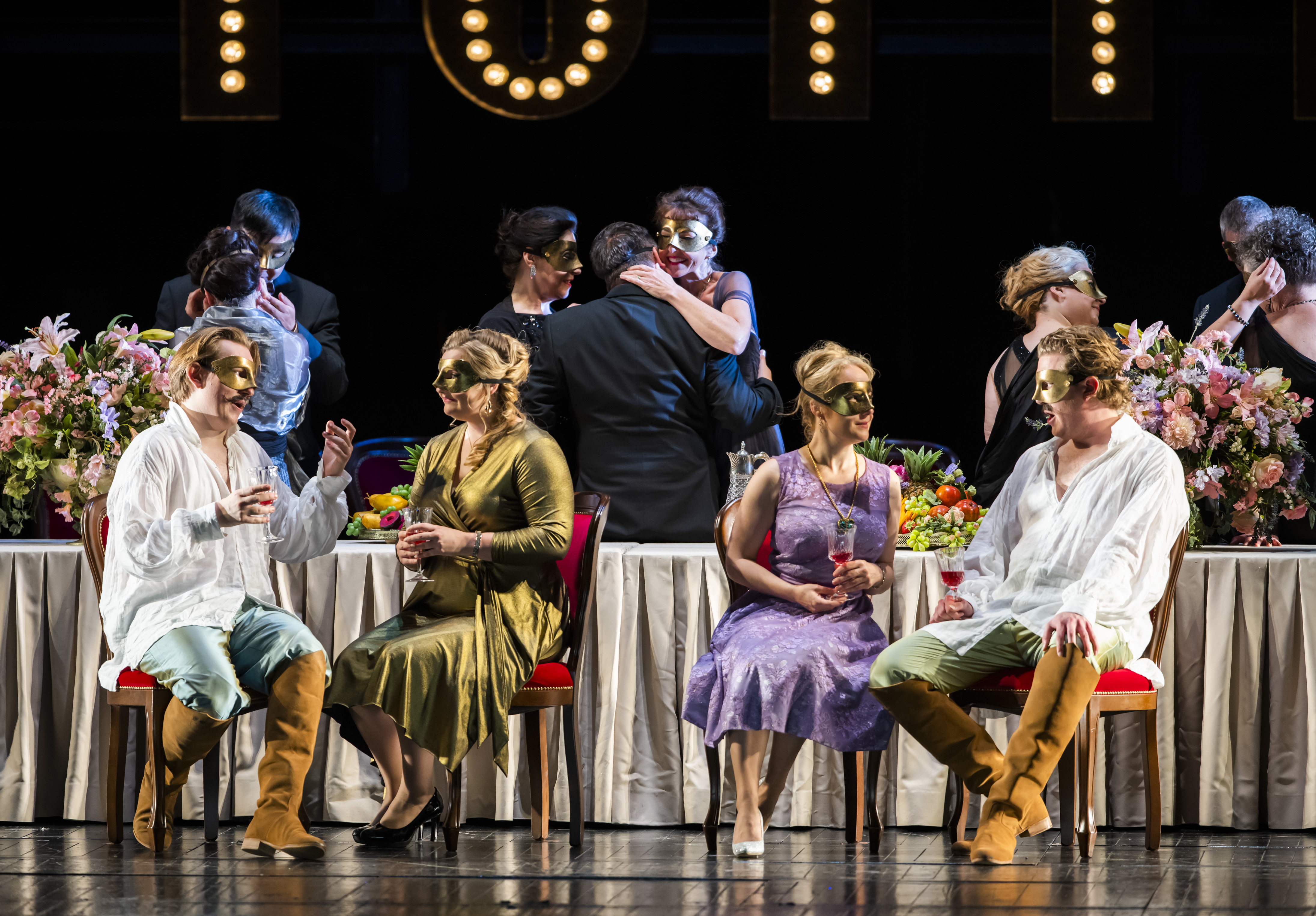 Tristram Kenton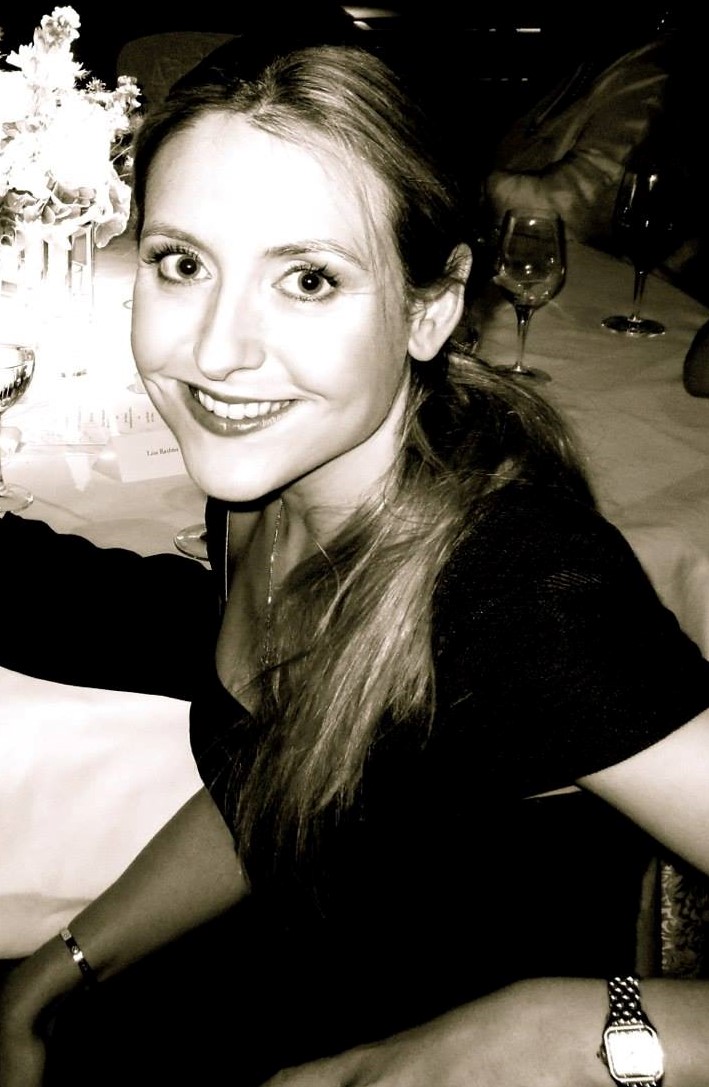 Elisabeth Rushton
Elisabeth has over a decade of experience as a luxury lifestyle and travel writer, and has visited over sixty countries. She has a particular interest in the Middle East, having travelled extensively around Saudi Arabia, Oman, and the UAE. A keen skier, she has visited over fifty ski resorts around the world, from La Grave to Niseko. She writes about experiences and products for children, tech...(Read More)