By Elisabeth Rushton Aug. 5th, 2022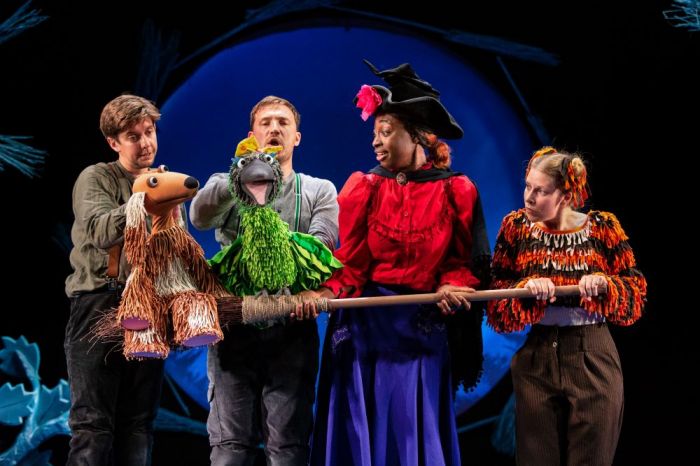 Mark Senior
The multi award-winning, lyrical tales of Julia Donaldson and Axel Scheffler's much loved children's books lend themselves exceptionally well to stage adaptation, and Room on the Broom is no exception.
This summer, a magical broomstick ride through one of the best-selling children's books around makes a spellbinding return to the Lyric Theatre on Shaftesbury Avenue. Tall Stories Theatre Company bringsRoom on the Broom to life wonderfully, with infectious enthusiasm from the cast of four, and the story is fleshed out just enough to hold the attention of young and old alike.
In this stage version, four young hikers are disturbed at night by sounds which they think might be magic in the air, and this parenthesis of the story flows seamlessly into the recreation of the book and the tale of a friendly witch and some animal friends who share a broomstick to go to the back of beyond, encountering a hungry dragon along the way.
It is a show with instant appeal to little ones, who will enjoy the silliness, and to older ones who will enjoy the songs and puppets and get the point about being kind and welcoming to everyone. Grown-ups will also find much to enjoy in the humour and warmth of the production: there are some wonderful puns (the frog tells a 'ribbiting' story). Morgan Large's imaginative design goes a long way to making the beautiful illustrations live and breathe.
The interplay between the quartet of performers shows how much they are enjoying it and this familiarity with each other and the story, as well as the ease with which they engage with the family audience, adds still more to the relaxed atmosphere. At one point, Peter Steele (who manipulates and voices the Dog and Frog puppets), mis-voices his characters, and Jake Waring (playing Bird and Dragon), instantly re-joins: 'dog, you got a frog in your throat?!'. The adults in the audience erupt in applause.
The puppets are an undoubted hit with Peter Steele's comically excitable dog and country and western singing frog proving particularly popular. Yvonne Stone's puppets are a big feature of the show, and we also have the chance to enjoy a friendly green bird, manipulated by Jake Waring, who also plays a mean dragon.
Jessica Manu is the scatter-brained but chummy witch, and gallops charmingly through the role, with Hannah Miller, suitably feline as her sidekick ginger cat, who grows increasingly jealous as others squeeze onto the broomstick.
Jon Fiber and Andy Shaw's songs are catchy and jaunty with plenty of opportunities for audience participation, and director Olivia Jacobs ensures the tireless energy doesn't ever wane.
With a zoom and a whoosh, the core story is followed faithfully, and this is a gratifying recreation of an award-winning picture book which translates wonderfully into a stage show and will undoubtedly enchant all who see it.
Room on the Broom at Lyric Theatre, Shaftesbury Avenue, until 4 September
To book tickets, please visit: nimaxtheatres.com/shows/room-on-the-broom-2022/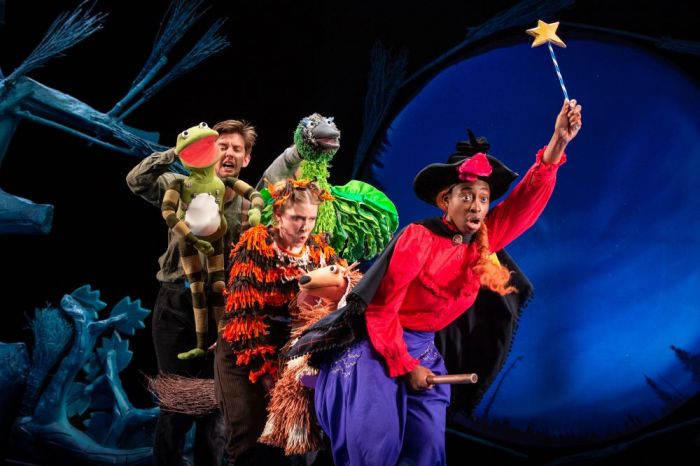 Mark Senior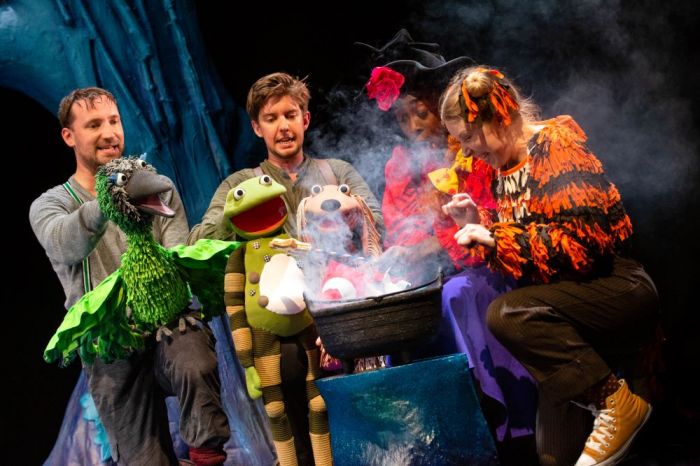 Mark Senior
Mark Senior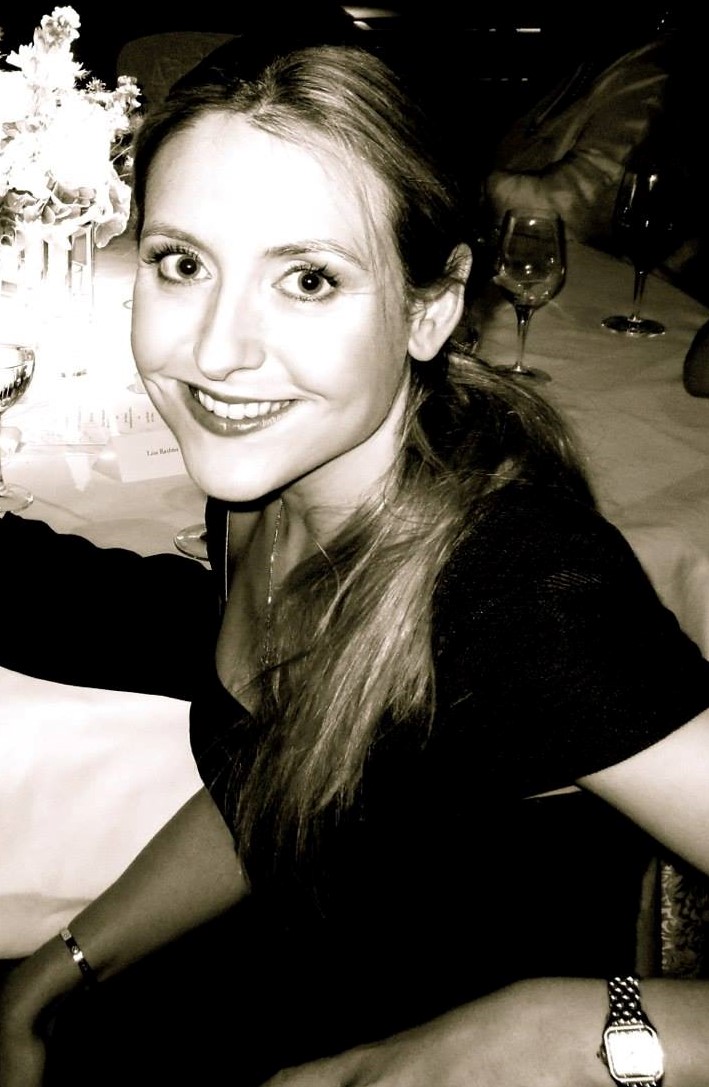 Elisabeth Rushton
Elisabeth has over a decade of experience as a luxury lifestyle and travel writer, and has visited over sixty countries. She has a particular interest in the Middle East, having travelled extensively around Saudi Arabia, Oman, and the UAE. A keen skier, she has visited over fifty ski resorts around the world, from La Grave to Niseko. She writes about experiences and products for children, thea...(Read More)