By Elisabeth Rushton Oct. 18th, 2022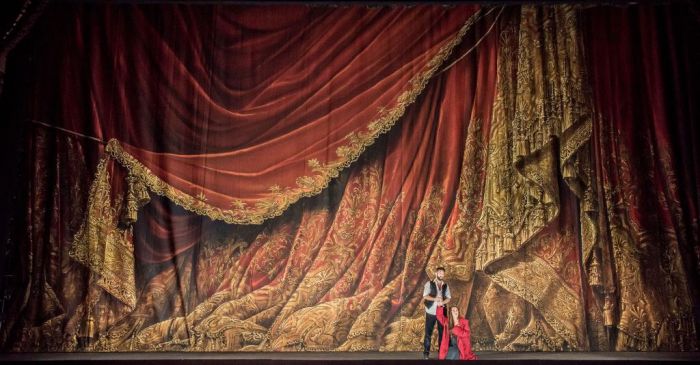 Genevieve Girling
Puccini's suspenseful, passionate drama, Tosca, kicks off the 2022-23 English National Opera season with flamboyance. The melodramatic tale of the tragic singer Floria Tosca, her lover the painter Mario Cavaradossi and the tyrannical police chief Scarpia, who is besotted with her and killed by her, has reverberated through multifarious stagings since its premiere in 1900, retaining its powerful popularity through waves of critical disapproval at its crudities.
ENO's new version, however, is not a radical rethink, but a top notch production by one of Europe's most highly regarded opera directors. Christof Loy has worked at the Royal Opera on many occasions, but this is the first time he has come to ENO, with a staging that was first unveiled in Helsinki in 2018.Loy's construct is that the opera inhabits two worlds: that of an old regime connoted by Scarpia and his gang of thugs, and the new revolutionary spirit captured by Cavaradossi. This paradigm is not wholly coherent: Puccini's fantastically effective music conjures up violence, realism and passionate sentiment in equal measure, rather than any radical critique of society. Loy's approach, however, facilitates some striking visual effects from designer Christian Schmidt, as the dour grey walls of the Scarpia's apartment where he determines to seduce Tosca are gradually concealed by a rich red baroque curtain, while bewigged flunkies of purest white hover in the background, and mingle in the church setting of the first act where Tosca comes to visit her lover. It is certainly a stimulating framework for what is all too often a one-dimensional tale of evil triumphing over love.
Puccini's precisely observed orchestral verismo is expertly captured by the energetic conductor Leo Hussain and the ENO orchestra. Puccini's sensational finale to act one, the liturgical setting of a Te Deum interwoven with the personal dramas unfolding around it, is intensified as Scarpia falls to the floor in an agony of frustration.
Throughout, there are some compelling characterizations by the principals. Even though Noel Bouley as Scarpia was unable to sing due to illness, he acted silently with venomous, palpable power, while at the side of the stage Roland Wood sang incisively, with some of the most masterful singing of the evening. Adam Smith's smoothly handsome Cavaradossi complemented Sinéad Campbell-Wallace's luxuriantly intense Tosca. Both are also fine actors, and Campbell-Wallace's tempestuous Tosca is compelling as she persuades Scarpia that she will submit to him, and then murders him. She sings her aria Vissi d'arte dazzlingly as Scarpia literally tightens his grip on her. In the last act she is almost manic in her naïve faith that she and her lover will be free, and her final distraught leap of death is utterly, tragically convincing.
The singers must tussle occasionally with the un-Italianate vowel sounds of Edmund Tracey's venerable English translation, but they do so with aplomb. The standing ovation at the curtain's fall was most richly deserved.
Tosca ENO at London Coliseum (eno.org) until November 4
London Coliseum St Martin's Lane London WC2N 4ES

Genevieve Girling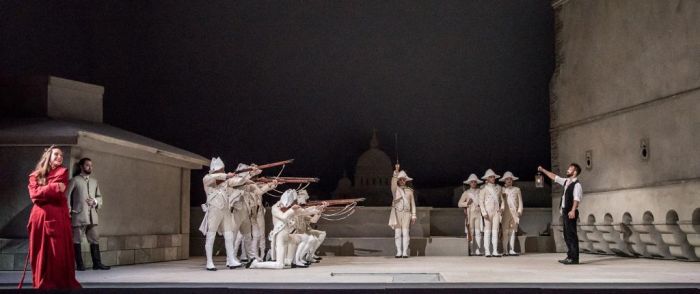 Genevieve Girling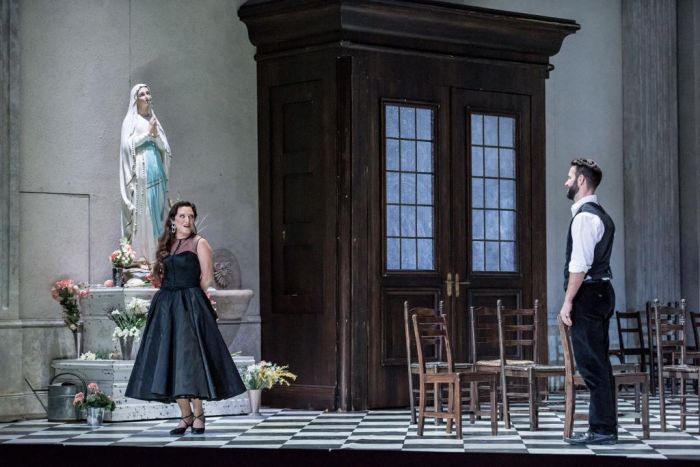 Genevieve Girling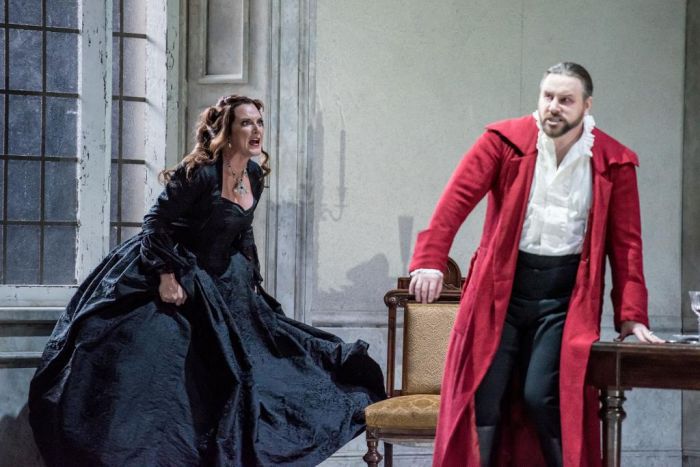 Genevieve Girling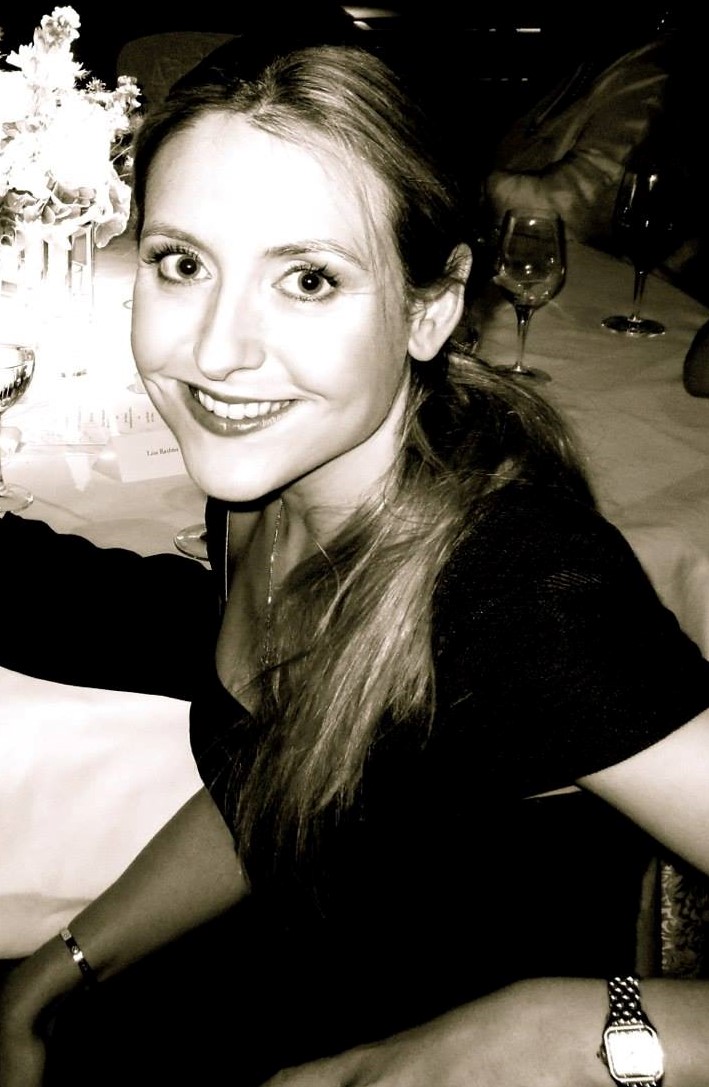 Elisabeth Rushton
Elisabeth has over a decade of experience as a luxury lifestyle and travel writer, and has visited over sixty countries. She has a particular interest in the Middle East, having travelled extensively around Saudi Arabia, Oman, and the UAE. A keen skier, she has visited over fifty ski resorts around the world, from La Grave to Niseko. She writes about experiences and products for children, tech...(Read More)