By Elisabeth Rushton Oct. 25th, 2022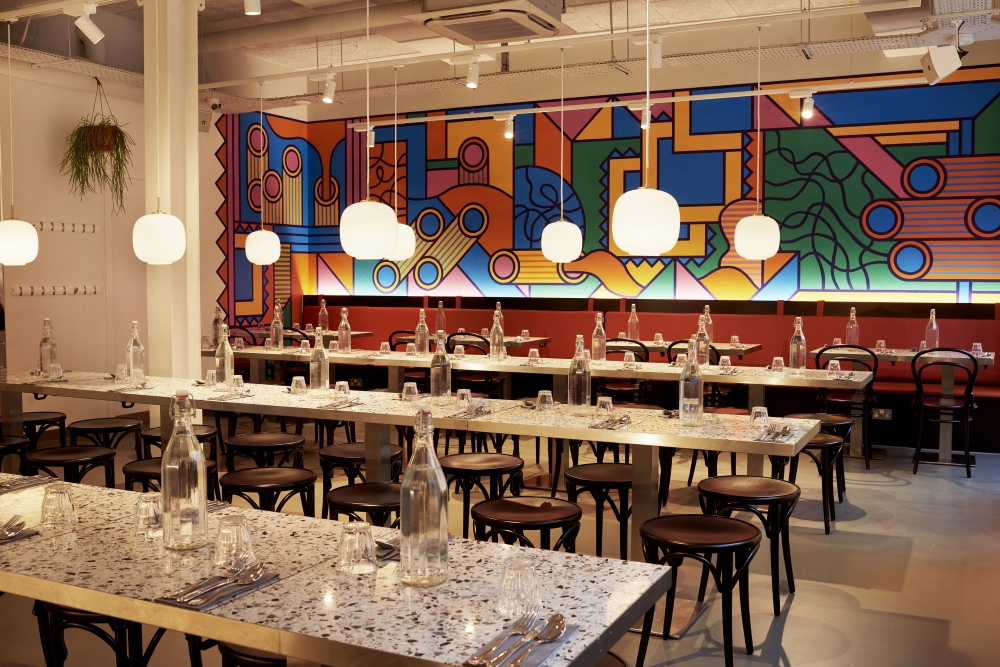 Charlie McKay
The expression 'does what it says on the tin' could not be more germane when it comes to Pastaio, Stevie Parle's Ganton Street pasta mecca. Pastaio is Italian for 'pasta maker', and pasta making is precisely what they do here. And boy do they do it well. Like Borough Market's wildly popular Padella, this is a shrine to that most cosily familiar of Italian foodstuffs, made, the menu informs us proudly, 'every day right here by our pastai'.
There is a faintly utilitarian feel to the place – communal seating, bright décor (one wall showcases a mural and another shelves of Campari), and a purposeful atmosphere (Parle wanted a 'canteeny feel') but I like the air of efficiency that the place exudes. Prefilled bottles of tap water are ready on the metal-edged tables, and service is snappy, yet warm. The menu is correspondingly concise and to-the-point: eight antipasti and a dozen pasta dishes, with an average main course around £12. On the Sunday evening in September that my friend and I visited, the joint was jumping. No somnolent sabbath in Soho, and certainly not in the shopping enclave of Carnaby, where Pastaio occupies a prime spot. There are some older children, I note (I also espy an excellent-looking kids' menu), and there is a broad spectrum of diners here – from dates to dinner with groups of friends. The atmosphere is lively and convivial, and a pair of prosecco slushy machines churn softly on the side, lubricating the mood.
A charming waiter called Liban takes our orders: a fried 'nduja, mozzarella and honey sandwich for my friend; tuna carpaccio for me. The sandwich was pronounced 'delectable', and I must say that I was wildly impressed by the tuna carpaccio: the quality of the fish was easily equal to restaurants at which I've had a similar dish for double the price. It was topped with some anchovies and super sweet datterini tomatoes.
For the main course, my friend tried to order the Ukrainian porcini ravioli, but this had apparently proved so popular (understandably), that it was the only dish on the menu to have sold out. She therefore went for the somewhat more decadent option of slow cooked sausage ragù, served with malloreddus, which we both agreed was sensational. I, meanwhile, opted for the 'symplicity' vegan meatballs with mafaldine. As an aspirational vegan, I have tried my fair share of plant-based meatballs, and let me tell you, these are the best I've had, in terms of both texture and flavour. Even a committed carnivore would struggle to tell the difference. The tomato sauce is exemplary – richly acidic, rather than jammy, with a rich, smoky undertone. It is also worth noting that considerable thought has been given to matching each of the sauces with an appropriate pasta shape – hence for the ragù, the malloreddus ('little calves' in Sardinian dialect') is the perfect vehicle for the gutsy sauce.
Despite feeling pleasantly full at this point, my friend and I decided to try a couple of puddings, just to ensure that they were up to scratch. I had a scoop of homemade pistachio ice cream and a scoop of chocolate sorbet, which did involve a mix-and-match from the ice cream and sorbet pairings on the dessert list, but turned out to be a glorious combination, and one I'd heartily recommend. My friend chose the ricotta cheesecake, which was served with a luscious slice of seared peach.
For a simple, satisfying plate of pasta and a scrumptious pudding in a fun convivial environment, in a supremely central part of London, it represents superb value. Bravissimo!
Pastaio, 19 Ganton Street, London W1F 9BN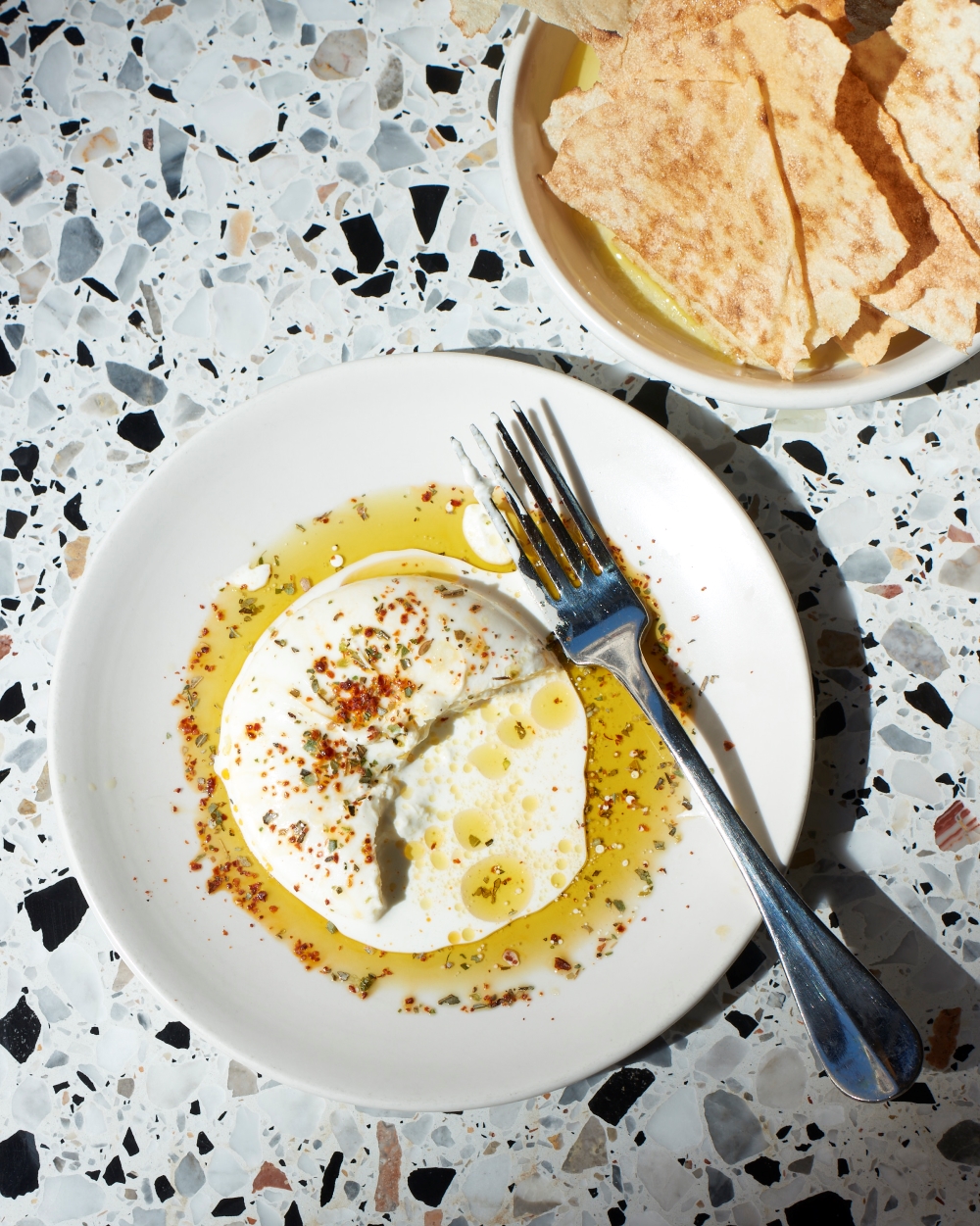 Charlie McKay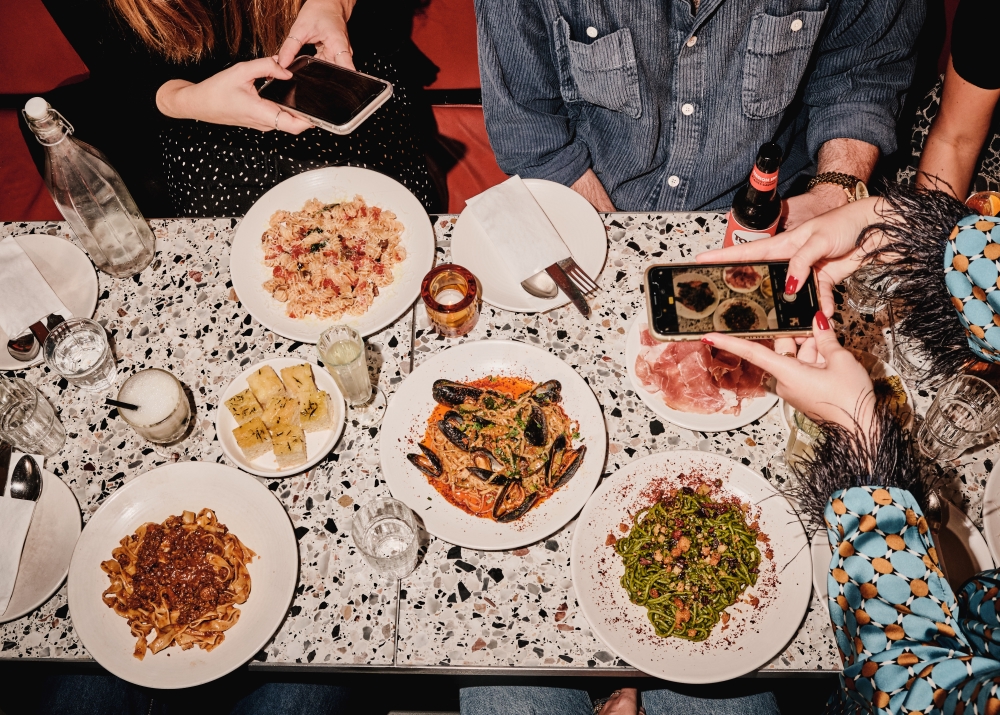 Charlie McKay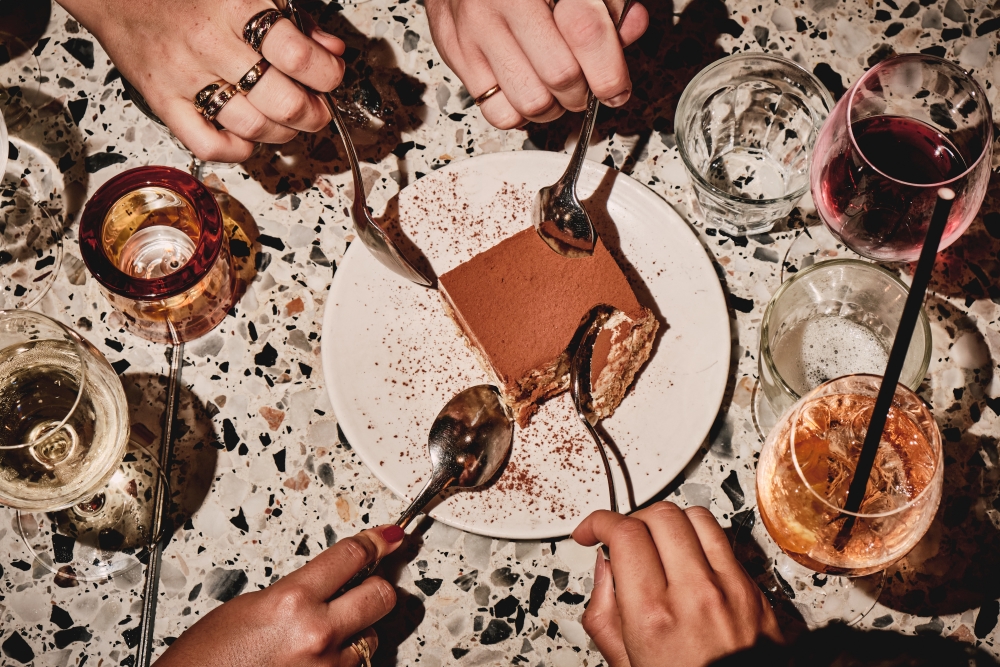 Charlie McKay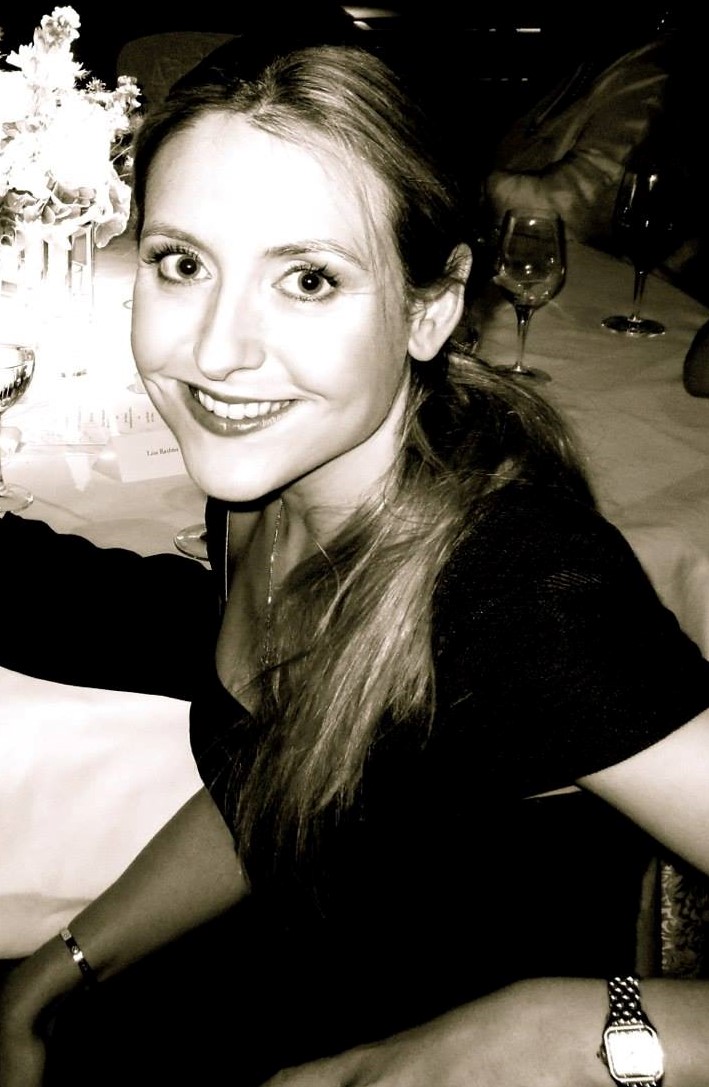 Elisabeth Rushton
Elisabeth has over a decade of experience as a luxury lifestyle and travel writer, and has visited over sixty countries. She has a particular interest in the Middle East, having travelled extensively around Saudi Arabia, Oman, and the UAE. A keen skier, she has visited over fifty ski resorts around the world, from La Grave to Niseko. She writes about experiences and products for children, thea...(Read More)