By Elisabeth Rushton Jan. 4th, 2023
Dishoom
It's easy to forget that the first Dishoom opened only a dozen years ago. In a little over a decade, the restaurant brand has become renowned for its delectable, affordable Indian cuisine, served in gorgeously atmospheric settings with consistently warm and welcoming service: a hugely successful formula. The triumvirate of founders (Shamil Thakrar, his cousin Kavi and co-founders Adarsh and Amar Radia), all of whom had a background in finance, opened the original Dishoom in the heart of London's Covent Garden in 2010, and the restaurant's proliferation around London and the wider UK is a testament to its incomparable success. There are now Dishoom outposts in Edinburgh, Manchester and Birmingham, and six across the capital, with the latest opening last month in Canary Wharf.
Dishoom was designed in part to eschew the cliched tropes that had hitherto unhelpfully defined Britain's relationship with India. The founders wanted to start a new narrative, and so the idea of Dishoom was concocted as a tribute to the traditional Irani cafes of old Bombay, which had been opened by Iranian immigrants in the early 1900s. As Bombay' 'outsiders', these café owners embraced everyone, and it is this all-encompassing, inclusive and egalitarian approach that the trio found so appealing, and wanted to emulate.
Underpinning this general concept is the doctrine of the three Cs: 'creativity, complexity, and culture', and it is this that has arguably garnered Dishoom its cult following. Creativity pervades every one of its restaurants. The attention to detail in the interiors (designed with Afroditi Krassa and then Russell Sage) is nearer the level of film-set than restaurant, whether it's the stacks of household bric-a-brac sourced for the Dishoom Shoreditch veranda, or the Dishoom Covent Garden clock that recalls its iconic counterpart in Mumbai's Victoria Station. What's saved Dishoom from meeting the same grim, soulless end as most other burgeoning restaurant empires is the distinctive identity of each of its restaurants; each continuing to pay homage to those Irani cafés, but given their own unique story to tell that's subtly informed by the culture of its neighborhood, the architecture of its setting, or a particular time period. Each is instantly recognizable as a Dishoom, yet each is unique. This is certainly true of the Canary Wharf restaurants, with its authentically '70s inspired interiors.
As to 'complexity', the team decided early on not to reduce the offering on their menu, or to try to cut corners. Instead, they tried to 'unlearn' some of their business nous and embrace quirks and complications. Every restaurant is given its own menu 'specials' which delineates it from the others, but broadly, the menu offering is consistent across the board. The Canary Wharf special is succulent Malai lobster, fresh every day from Billingsgate Market.
In terms of culture, what sets Dishoom apart is its holistic and charitable approach. For instance, they donate a school meal to disadvantaged children in India and the UK with every meal that's served in a Dishoom.
The Canary Wharf restaurant naturally features Dishoom's lovingly curated menu of Bombay comfort food and award-winning drinks, which are served from breakfast-time until late evening. I visited with my husband one chilly Friday night at the start of December. Even though the restaurant had only had its soft opening a couple of weeks prior to our visit, the atmosphere was electric. The room, with its open kitchen, heady incense, and bustling, young waiters, has a warm, humming ambiance.
We were ushered over to a comfy banquette, where we ordered mango and fennel seed lassis, which were exceptional: sweet with a delicious tartness. All the dishes that followed were satisfying and interesting, Dishoom's okra fries with a grainy, crunchy crumb are superb, meanwhile the vada pau — 'Bombay's version of a chip butty': spiced blobs of potato in a bun — is decadently delicious. Our favorite dishes were the house black daal: gorgeous, hearty, unctuous lentils, and the bhel – a crunchy Bombay Mix confection bejewelled with pomegranate seeds. The chole puri (chickpeas steeped in spices and black tea) – was subtle, but moreish. Equally unmissable is the melt-in-the-middle chocolate pudding, served with Kashmiri chili ice cream. The gooeyness, combined with the chili kick, is simply superb. I also cannot recommend enough dunking a pistachio kulfi into an aromatic mug of house chai.Top of Form
The delicious food, along with the evocative atmosphere and stellar service, are what set Dishoom apart from any other Indian restaurant. Dishoom Canary Wharf is absolutely no exception, and is a welcome addition to the fold.
13 Water Street
London
E14 5GX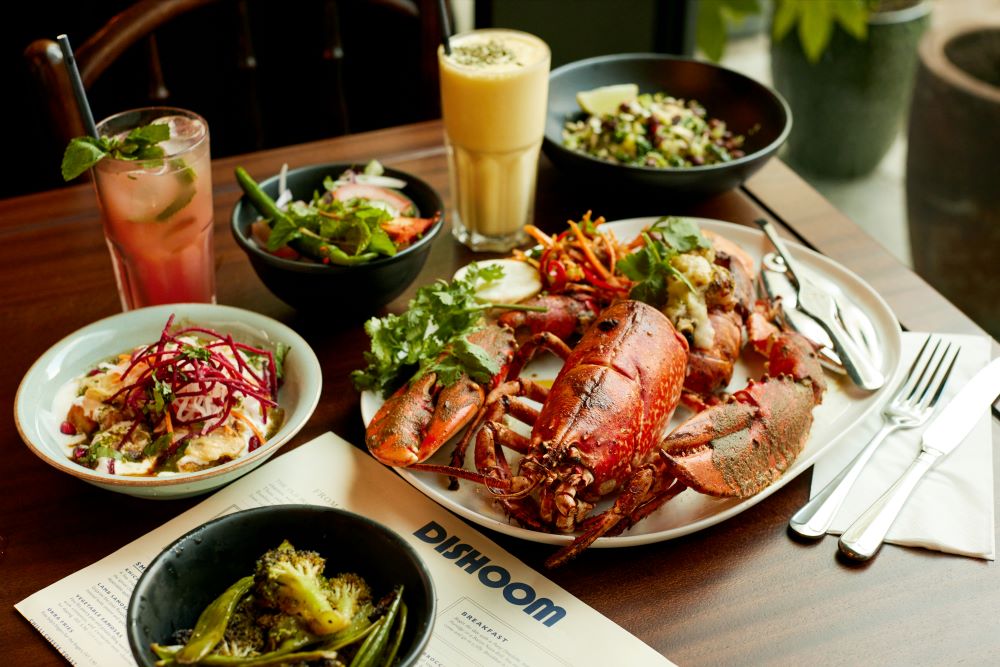 Dishoom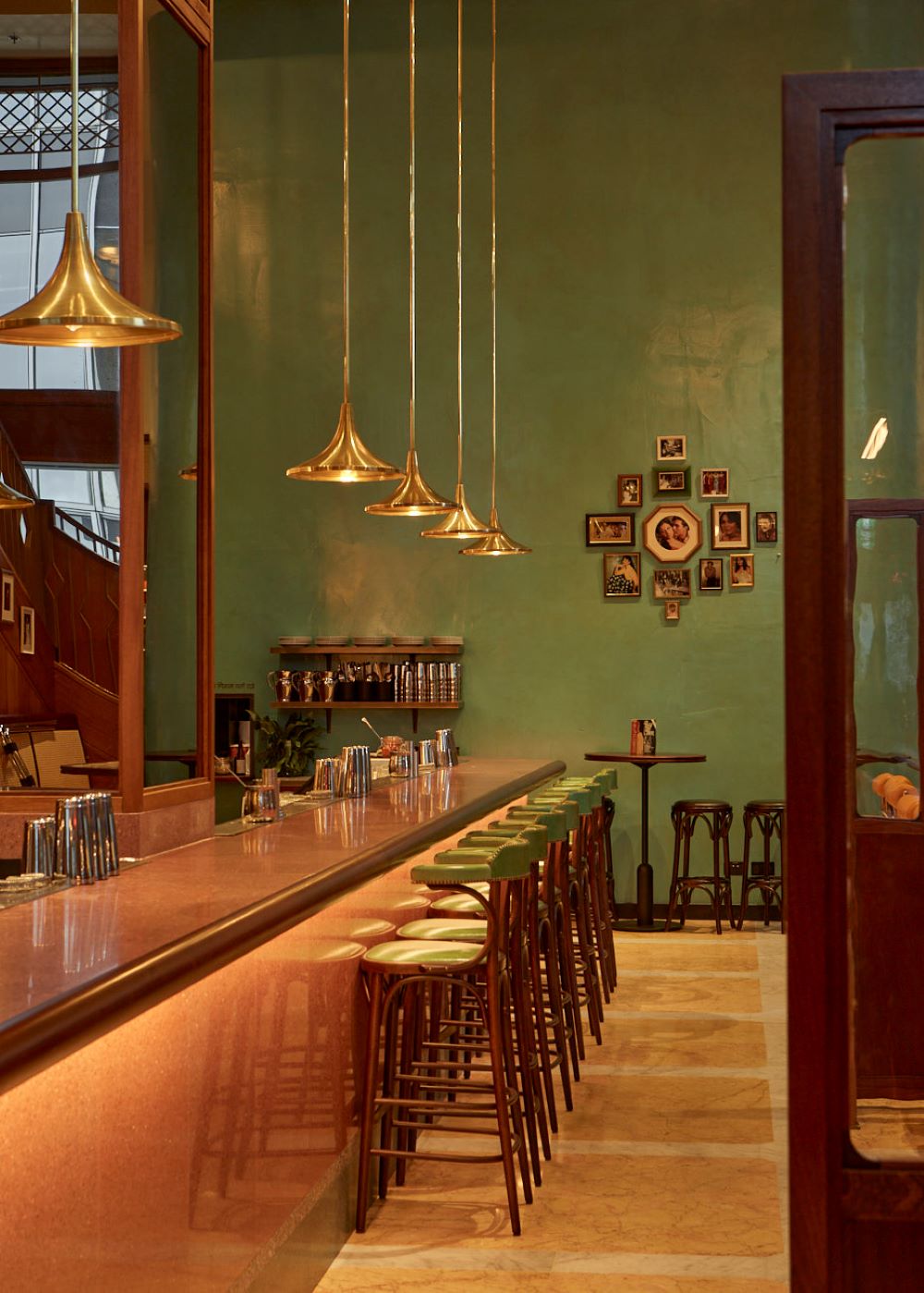 Dishoom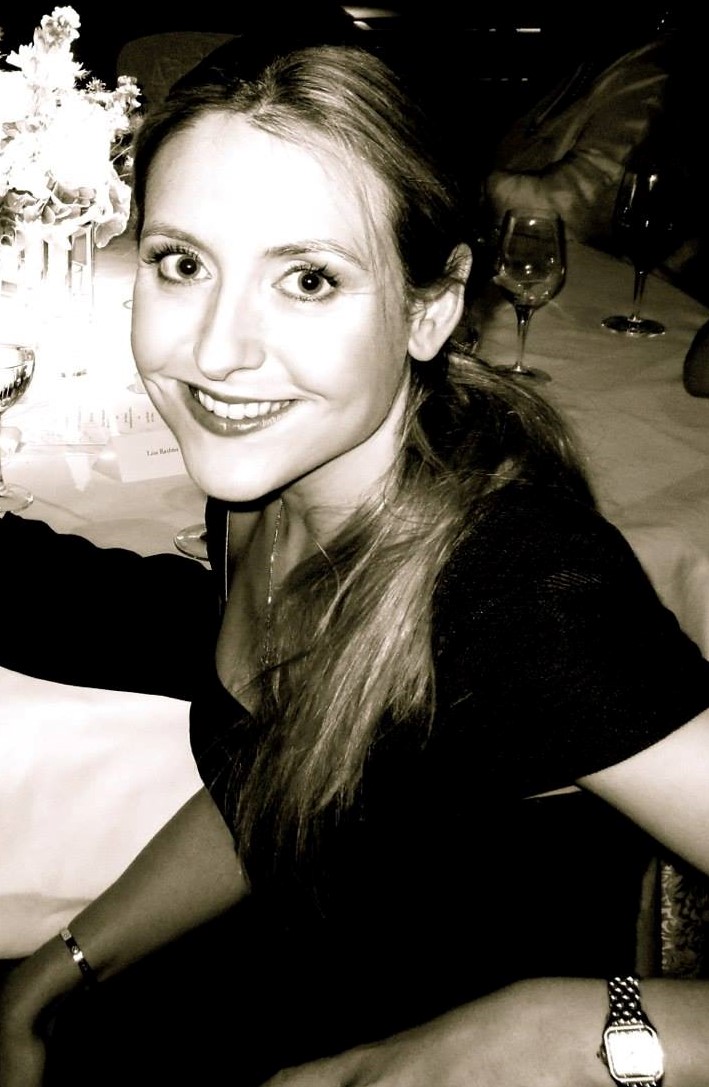 Elisabeth Rushton
Elisabeth has over a decade of experience as a luxury lifestyle and travel writer, and has visited over sixty countries. She has a particular interest in the Middle East, having travelled extensively around Saudi Arabia, Oman, and the UAE. A keen skier, she has visited over fifty ski resorts around the world, from La Grave to Niseko. She writes about experiences and products for children, thea...(Read More)