By Elisabeth Rushton Feb. 16th, 2023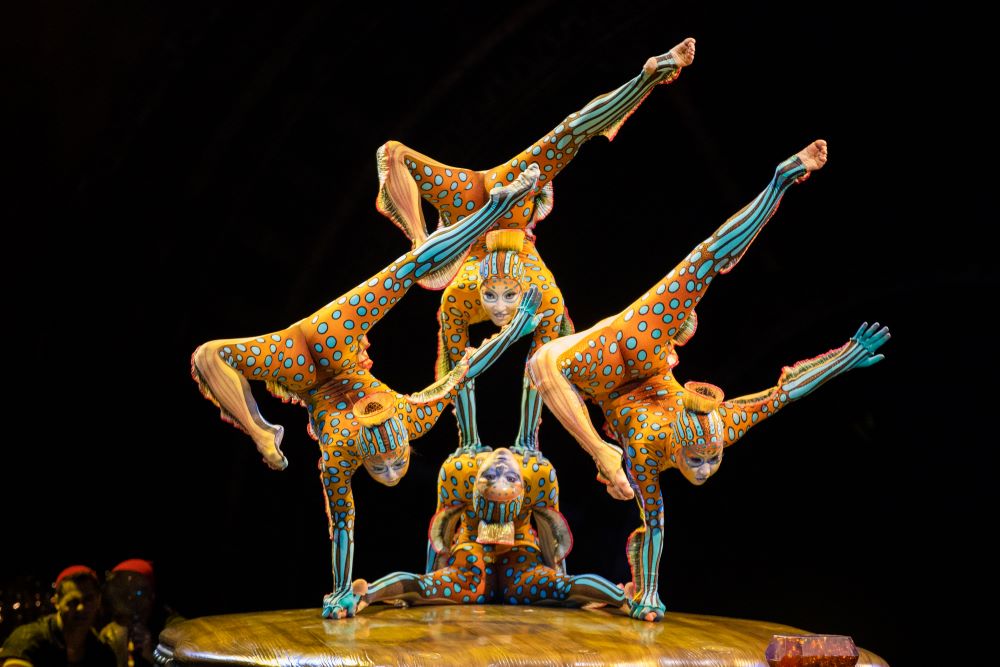 Mathew Tsang
The world-renowned Canadian circus company Cirque Du Soleil knows how to put on a sensational show. And this – its thirty-fifth production to date – is no different.
From the outset, there is a palpably different tone to Kurios compared to past shows. There are no otherworldly nymphs or woodland creatures. The aesthetic is more steampunk, with various contraptions, deep sea submersibles, and stocky robots toddling around. The show, lavishly designed by Stéphane Roy, is a paean to the Victorian Age of Wonder. It takes full advantage of the height and scale of the Royal Albert Hall's auditorium to evoke the period's heady collision of imagination and technological advances in a surrealist manner. It's a vision in bronze hues of the first tentative steps towards flight and the sputtering lights of early cinema. It's certainly a novel approach by Michel Laprise, who has advanced from Cirque Du Soleil performer to this show's writer and director.
The trademark mysticism still lingers, however. A 'seeker' – a scientist-like character attired in white - oversees proceedings, introduces us to his world of wonder. After effectively giving himself an electric shock, the inhabitants of 'Curiosistan' appear on a locomotive and do their weird and wonderful thing. For the most part, the seeker plays an unobtrusive role, leaving the audience to enjoy some sensationally stunning acts with minimal padding.
The show springs into captivating life with performances from juggler Louis-Philippe Jodoin (who spontaneously rises up and continues to catch his clubs while suspended in mid-air), Anne Weissbecker's aerial acrobatics on a bicycle, and comic Facundo Giminez's 'invisible' circus (which was my daughter's favorite act in the whole show).
At this point, a giant hand rolls on and a group of contortionists (Ayagma Tsybenova, Baasansuren Enkhbaatar, Bayarma Parry, and Imin Tsydendambaeva) are The Seeker's electric eels brought elastically to life, their neon-patterned limbs swaying in unison like a human jellyfish. This feat is merely the prelude to Andrii Bondarenko's hand-balancing act, Upside Down World - an outstanding set-piece, when a dinner party scene on the stage is replicated on the ceiling. To reveal more would ruin the surprise, but this act is one of the most breathtaking and visually arresting highlights of the show.
The second half is a pleasingly balanced amalgamation of eye-popping spectacle and imaginative playfulness. From the nautically themed, Jules Verne-inspired Acro Net act to the staggeringly far-flung bodies of the Banquine acrobatics, the show bursts with meticulously timed adrenalin. The heart-stopping circus feats are cleverly counterpoised with less high-octane drama, such as Nico Baxias's irresistibly sweet Theatre of Hands, which uses cameras and projections to draw us into a miniature world.
This is a show that has the hallmark of being created by this legendary contemporary circus – a visual feast that few others can rival in size or flair. There is plenty to capture the imagination of audience members of any age in this cabinet of wonders.
Cirque du Soleil: 'Kurios – Cabinet of Curiosities' at Royal Albert Hall until 5 March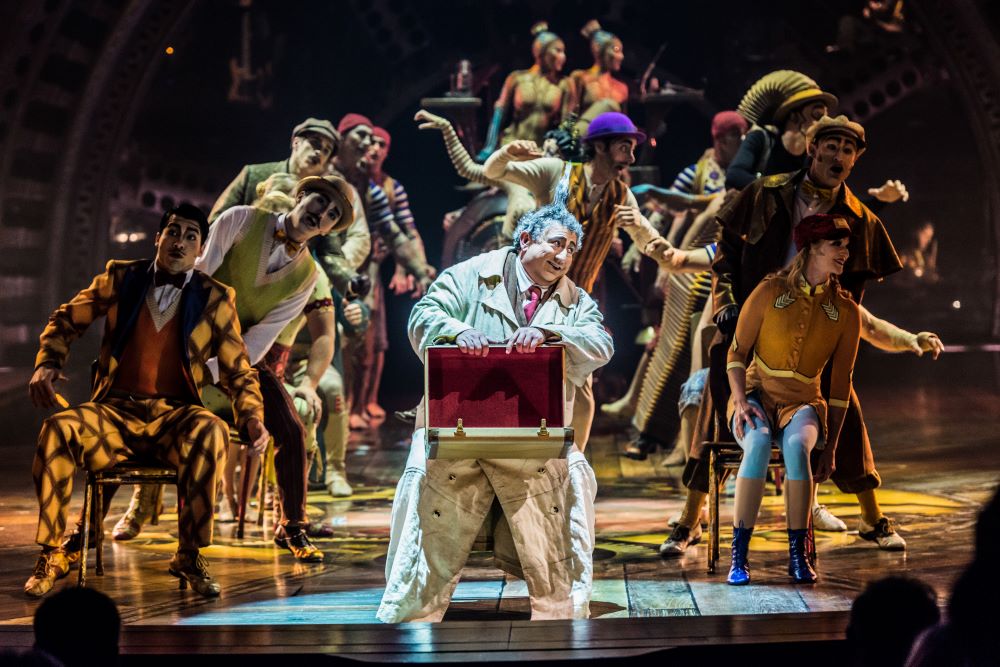 Mathew Tsang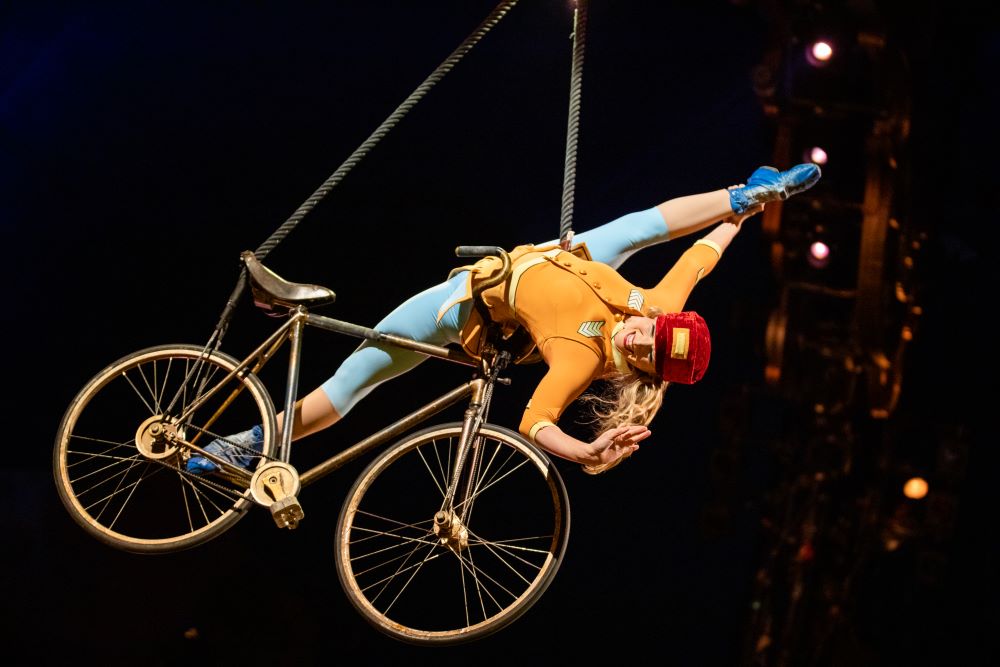 Mathew Tsang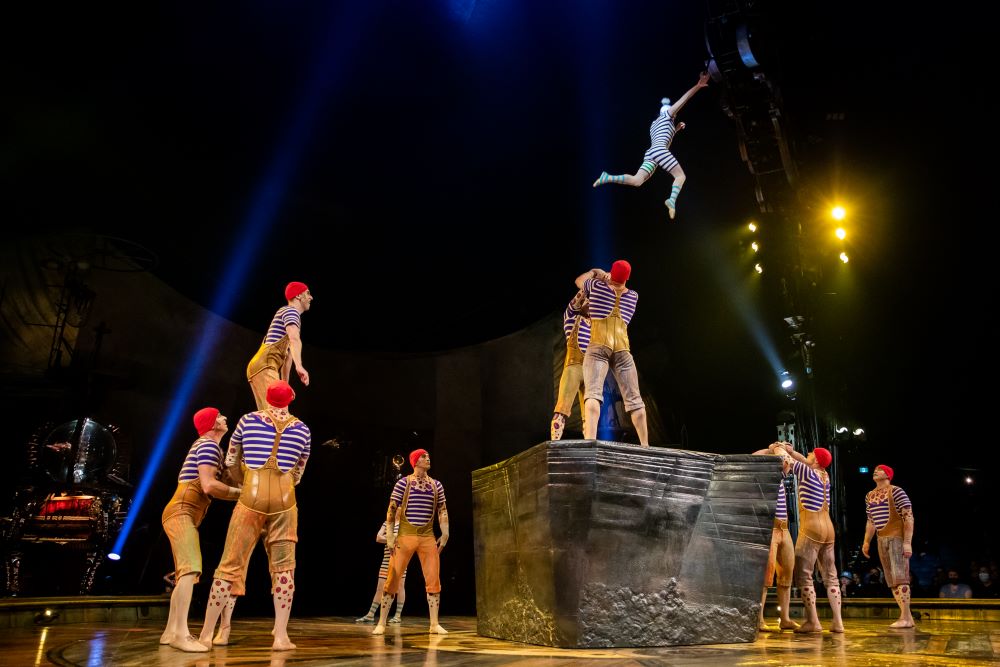 Mathew Tsang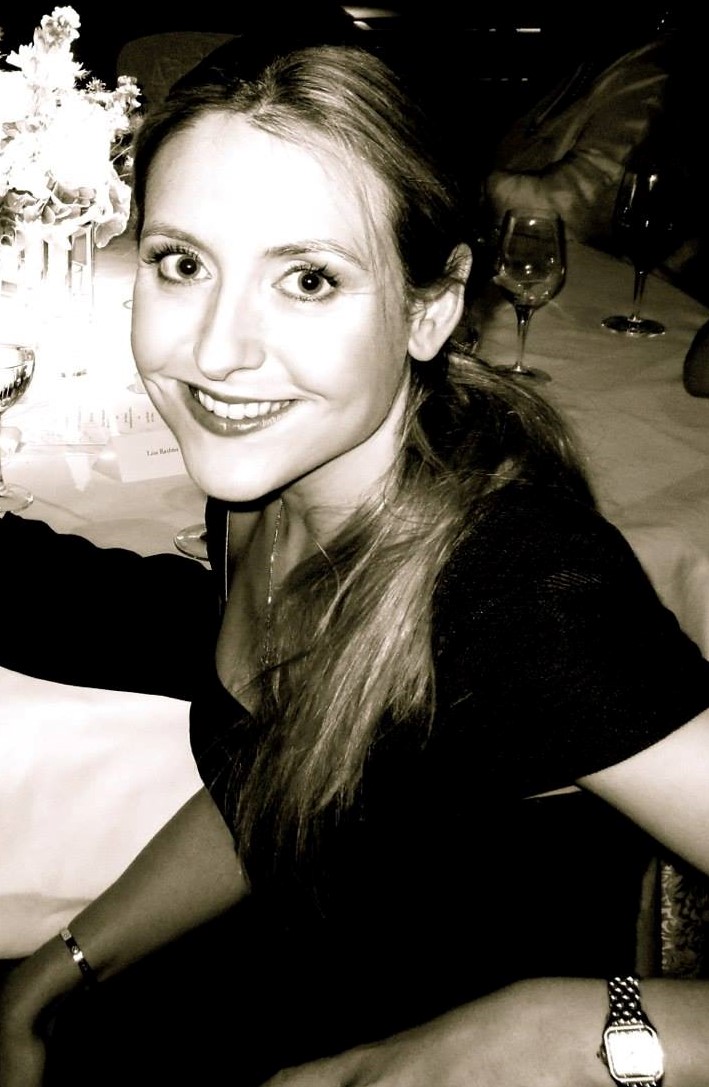 Elisabeth Rushton
Elisabeth has over a decade of experience as a luxury lifestyle and travel writer, and has visited over sixty countries. She has a particular interest in the Middle East, having travelled extensively around Saudi Arabia, Oman, and the UAE. A keen skier, she has visited over fifty ski resorts around the world, from La Grave to Niseko. She writes about experiences and products for children, thea...(Read More)