By Elisabeth Rushton Mar. 27th, 2023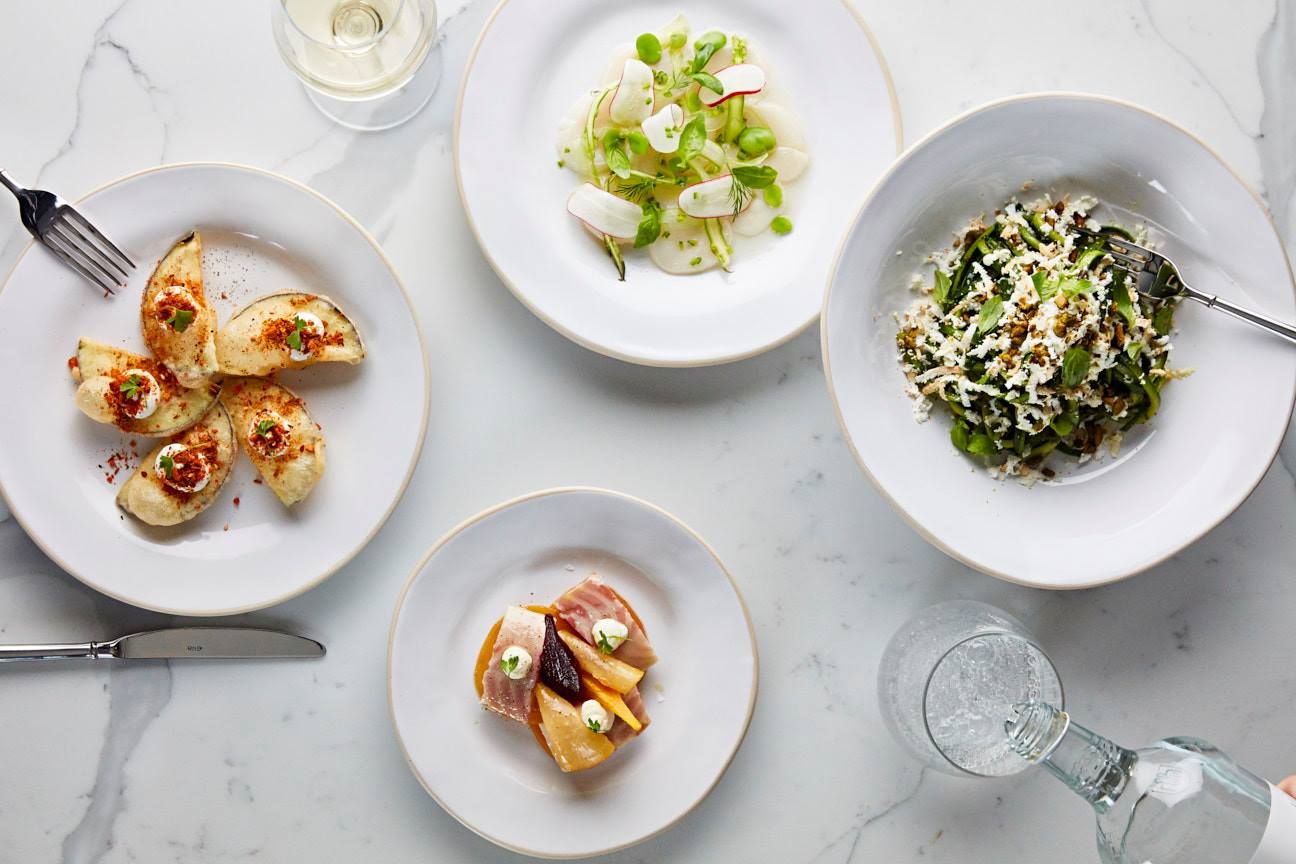 Justin de Souza
Baker Street is home to an ever-expanding number of operations named with nods to its most famous fictional resident – Sir Arthur Conan Doyle's Sherlock Holmes. Within the luxurious enclaves of the Holmes Hotel sits Kitchen at Holmes, which is unusual as far as hotel restaurants go, because it's a destination in itself, not a mere addendum to the hotel. With its smart herringbone floors and sophisticated palette of muted greys, combined with gold-accented light fixtures and the odd plant, the space has a smart, pleasant and airy feel, and blends in well with the hotel. The service is considerably less stuffy and the food far less fussy than standard hotel dining, which is a good thing. Nods to the eponymous fictional detective are perceptible throughout the restaurant, but they're subtle enough to stop Kitchen at Holmes from projecting itself as a tacky theme restaurant. The drinks menu, for instance, features 'Sherlock's Pipe', a drink described as a take on a classic Negroni, yet featuring Scotch whisky – served in a glass pipe and infused with Applewood smoke that complements the bitter notes of Campari and smoked Vermouth.
The eclectic menu is seasonally inspired and influenced by Head Chef Stefano Motta's travels around the world, and uses fresh, premium ingredients from trusted suppliers.The extensive food menu is divided into sections based on foods' origins. So we have 'From the Field and Dairy', 'From the Sea', and 'From the Land'. While perusing the menu, my husband and I enjoyed strips of pillowy Jerusalem pitta, served with an unctuous mess of tahini, crushed roasted tomatoes and extra virgin olive oil. We decided to embrace the 'sharing approach' recommended by the charming maitre d', and we were not disappointed. We sampled the charcoaled cauliflower salad, courgette spaghetti, and sweet potato and kale salad, which was dressed with a perfectly balanced vinaigrette. From the Sea section of the menu, we enjoyed the red prawn carpaccio, which simply embellished with a drizzle of olive oil, plus a hint of Amalfi lemon and small heaps of Oscietra caviar. The cod, served with piquillo peppers, almond and capers, was also excellent: market fresh and perfectly complemented by the piquant peppers.
On the side, tenderstem broccoli was stir-fried with plenty of chilli, ginger and garlic. To finish, dessert lovers will be delighted by the mouth-watering array of 'Indulgences' which comprise the pudding menu. We went for the mostoutréoption – white chocolate and lemon panna cotta with kumquat and sesame seed crumble, which, although an outlandish-sounding concoction, was delightfully indulgent and utterly delectable.
Kitchen at Holmes is that rare thing: a hotel restaurant that truly surpasses any expectation and confounds any preconceptions you may hold about 'hotel restaurants'. It's well worth a visit.
Kitchen at Holmes, 108 Baker Street, London, W1U 6LJ.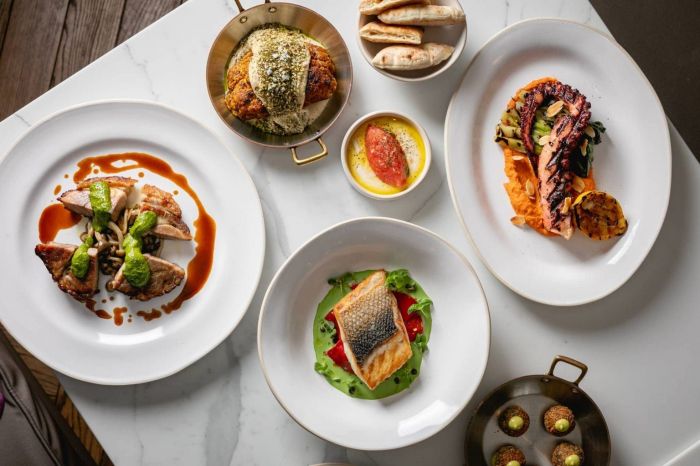 Justin de Souza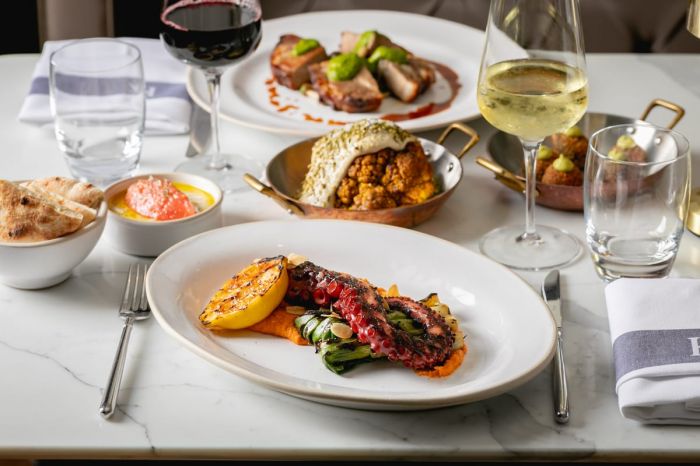 Justin de Souza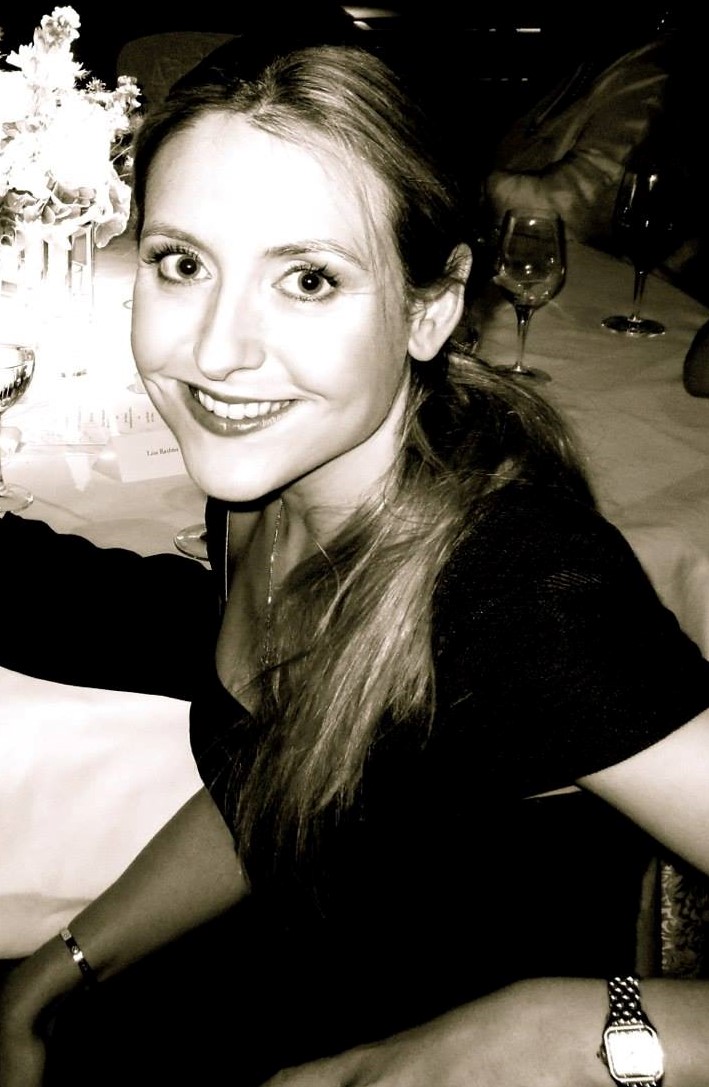 Elisabeth Rushton
Elisabeth has over a decade of experience as a luxury lifestyle and travel writer, and has visited over sixty countries. She has a particular interest in the Middle East, having travelled extensively around Saudi Arabia, Oman, and the UAE. A keen skier, she has visited over fifty ski resorts around the world, from La Grave to Niseko. She writes about experiences and products for children, thea...(Read More)