By Elisabeth Rushton Jun. 1st, 2023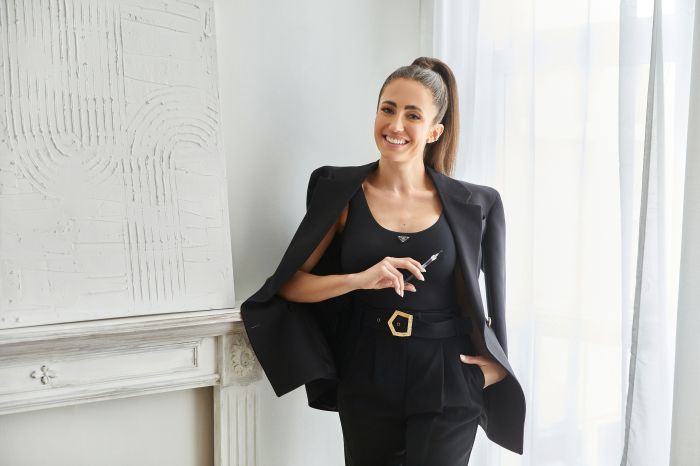 milian eyes
Injectable skin treatments have never been more popular, and there is a bewildering plethora of practitioners from which to pick. And when it comes to injectables, it does pay to be picky: it is always best to go for the best practitioner you can afford. As a multi-award winning facial aesthetics practitioner and opinion leader, with over 15 years of experience in the field, extensive television experience (including on BBC News, ITV's This Morning, and as the star of E4's Body Fixers), and over 375,000 followers on Instagram, Dr Nina Bal stands out as one of the most sought-after skin aesthetic experts in the UK, best known for her expert facial sculpting and full-face holistic assessment and treatments.
A firm believer in the adage "less is more", Dr Nina purposefully refrains from the typical "Hollywood approach" and instead focuses on enhancing her clients' natural beauty. Her ethos is simple: educate, treat, prevent. "Our skin is the largest organ, and it is reflective of both our internal and external health. I take a very holistic view to skincare and treatment, and I also encourage my clients to do the same because I want them to enjoy long-term, sustainable results," Dr Nina explains, in her warm, engaging manner. "The thing I enjoy the most is following my clients' inner and outer transformations and witnessing their positive repercussions," Dr Nina declares. "I am also a great supporter of women", she continues, "I love to empower other women to look and feel their very best version of themselves, and for me, good skin maintenance is a must." By tweaking certain elements of a patient's face, Dr Nina's treatments produce natural yet stunning results.
It is this emphasis on subtlety – the "your skin, but better", plus Dr Nina's transparent approach that has garnered her such a loyal following. Her Instagram account is full of honest and educational breakdowns of aesthetic treatments that she's performed on her clients, as well as open commentary on the treatments used by celebrities. She's also incredibly candid about her own treatments, often sharing before and after photos on social media with a breakdown of what treatments and aesthetics she's had to make herself feel good. It's why her Belgravia clinic is always fully booked and has a long waiting list.
Dr Nina graduated from the University of Pavia in Italy and has more than 15 years of experience as an advanced facial aesthetics clinician and cosmetic dental surgeon, with countless accolades, including being a Best Young Dentist finalist in the UK in 2017, the 2018 Aesthetic Dentistry Awards in Facial Aesthetics, and the 2021 Private Healthcare award for Best Aesthetics Facial Sculpting Specialist. In 2021, she launched her first skincare product, Face Sculpt Serum, a lightweight vegan treatment that provides hydration, fights expression lines, and promotes cell renewal, which has received stellar reviews. In 2022 she won the accolade Highly Commended best aesthetics practitioner by Beauty and Safety Awards. She is also a walking advertisement for the success of her treatments; her skin emanates a stunning glow.
I have been seeing Dr Nina at the gorgeously swish Tempus Clinic in Belgravia over the past few months, and from my first consultation I have been in the most capable, caring hands. On my initial visit in January, Dr Nina's delightful Australian nurse, Rachel, took me for some make-up free close-up face shots (to highlight the before and after treatment contrast), and then Dr. Nina and I had an in-depth discussion about what I really wanted to achieve. On Dr Nina's recommendation, we decided to embark on a two-pronged approach – Botulinum toxin injections in three localized areas to alleviate my forehead frown and lines around my eyes, followed by a course of Profhilo (which is spread across two sessions, four to six weeks apart) to boost collagen production and enhance my skin's plumpness and luminosity. Two weeks after my initial Botulinum toxin appointment, I had a follow-up with Dr Nina to ensure that I was happy with the result (which, needless to say, I was). We looked at the photos of my skin which Rachel had taken before the treatment a fortnight before, and the improvement was truly remarkable.
On each occasion that I have been to visit, I have always received a warm welcome from the friendly reception team at Tempus, and Rachel, the lovely nurse who works with Dr Nina. I was slightly apprehensive prior to my Profhilo treatment, as it was the first time I'd experienced it, and I'd heard that it can be more painful than Botulinum toxin. Rachel was hugely reassuring – she told me she'd had the treatment herself the previous week and helped me to understand what to expect. She also applied some highly effective numbing cream, which meant that the injections were almost completely pain-free. I don't know whether this was to do with the strength of the numbing cream or Dr Nina's dexterity, but the Botulinum toxin injections were equally painless, and no numbing cream was involved! In terms of results, the Profhilo more than exceeded expectations. It is made of thermally cross-linked hyaluronic acid (a water-binding agent) that increases skin hydration levels long-term and is proven to stimulate four types of youth-giving collagen and elastin. Importantly, it's very different from fillers, which inflate parts of your face – Profhilo by contrast is best thought of as a 'bio-stimulation' treatment – something that stimulates the body into renewal. The skin-smoothing, brightening, and plumping agents makes it look like you're moisturizing 16 times a day. It is hardly a pampering treat: it involves a series of jabs in the face to get the potion into your skin, but the jabs barely left a mark (I went straight from my appointment to pick up my daughter from nursery and no one batted an eyelid). I am returning for my second Profhilo session in a few weeks' time (the second dose ensures the maximum benefit is derived from the treatment).
Dr Nina is quite simply the best facial aesthetician in London. She is phenomenally knowledgeable, full of helpful advice, highly professional, and besides all this, is one of the kindest and most charming people I've ever had the pleasure of meeting; she has a wonderful knack of knowing how to establish a good rapport, and to put patients at ease, because she is unusually empathetic and open. Her team are all delightful to deal with as well, and the clinic is gorgeous. She is very deft and skilful - a true artist and perfectionist, and the results are simply spectacular. she combines a unique level of artistry with her clinical work, and evidently derives immense pride and satisfaction from her job. I cannot recommend her highly enough.
Dr Nina's services include skin consultations, facial aesthetic treatments, non-surgical cosmetic procedures, and non-surgical facial rejuvenation treatments. She is a member of the General Dental Council, IAFFA and JCCP.
To book an appointment with Dr Nina, please visit here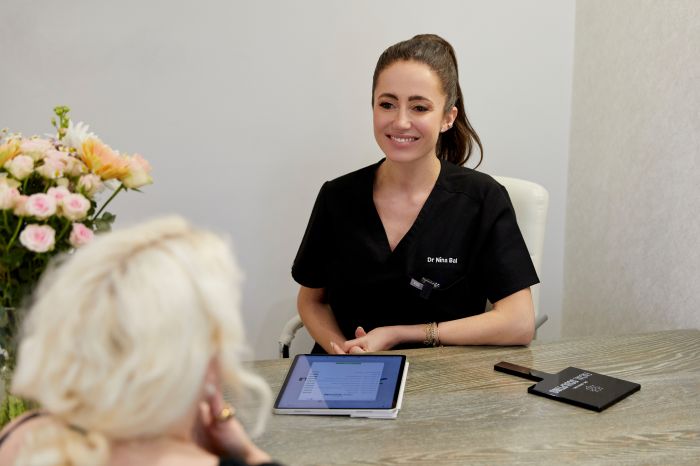 milian eyes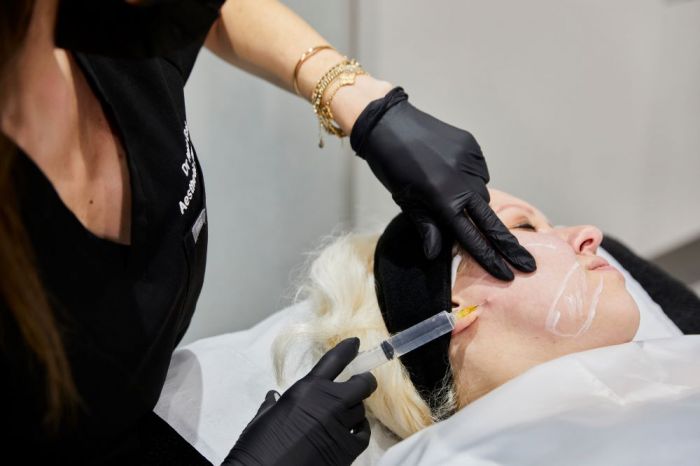 milian eyes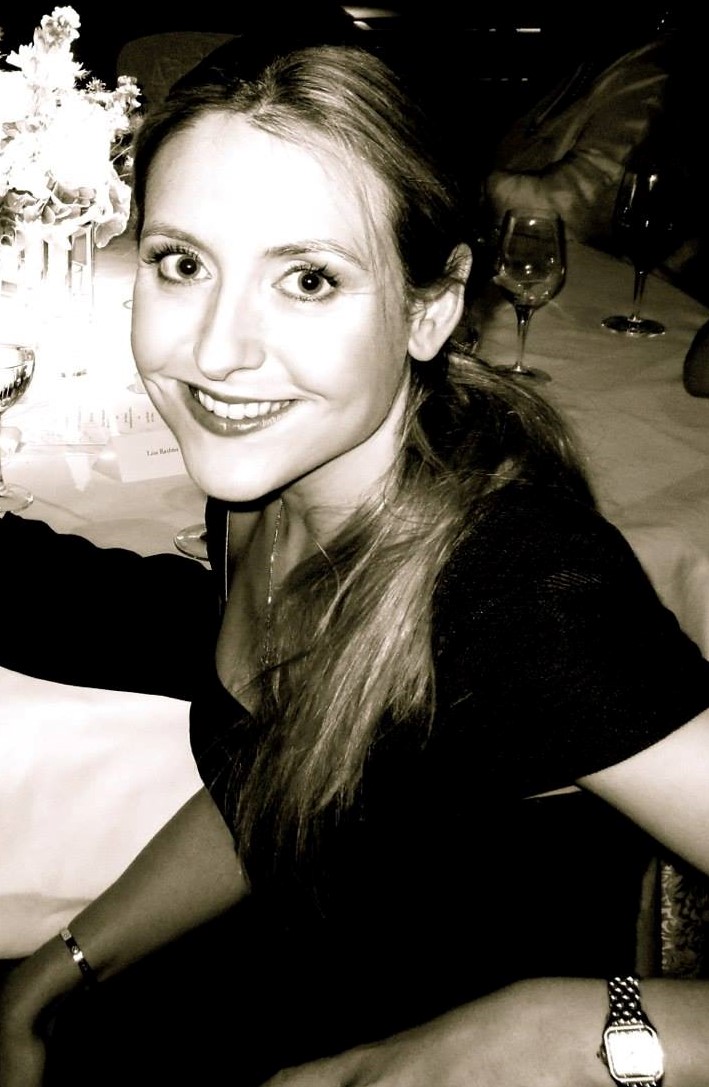 Elisabeth Rushton
Elisabeth has over a decade of experience as a luxury lifestyle and travel writer, and has visited over sixty countries. She has a particular interest in the Middle East, having travelled extensively around Saudi Arabia, Oman, and the UAE. A keen skier, she has visited over fifty ski resorts around the world, from La Grave to Niseko. She writes about experiences and products for children, thea...(Read More)