By Elisabeth Rushton Jun. 7th, 2023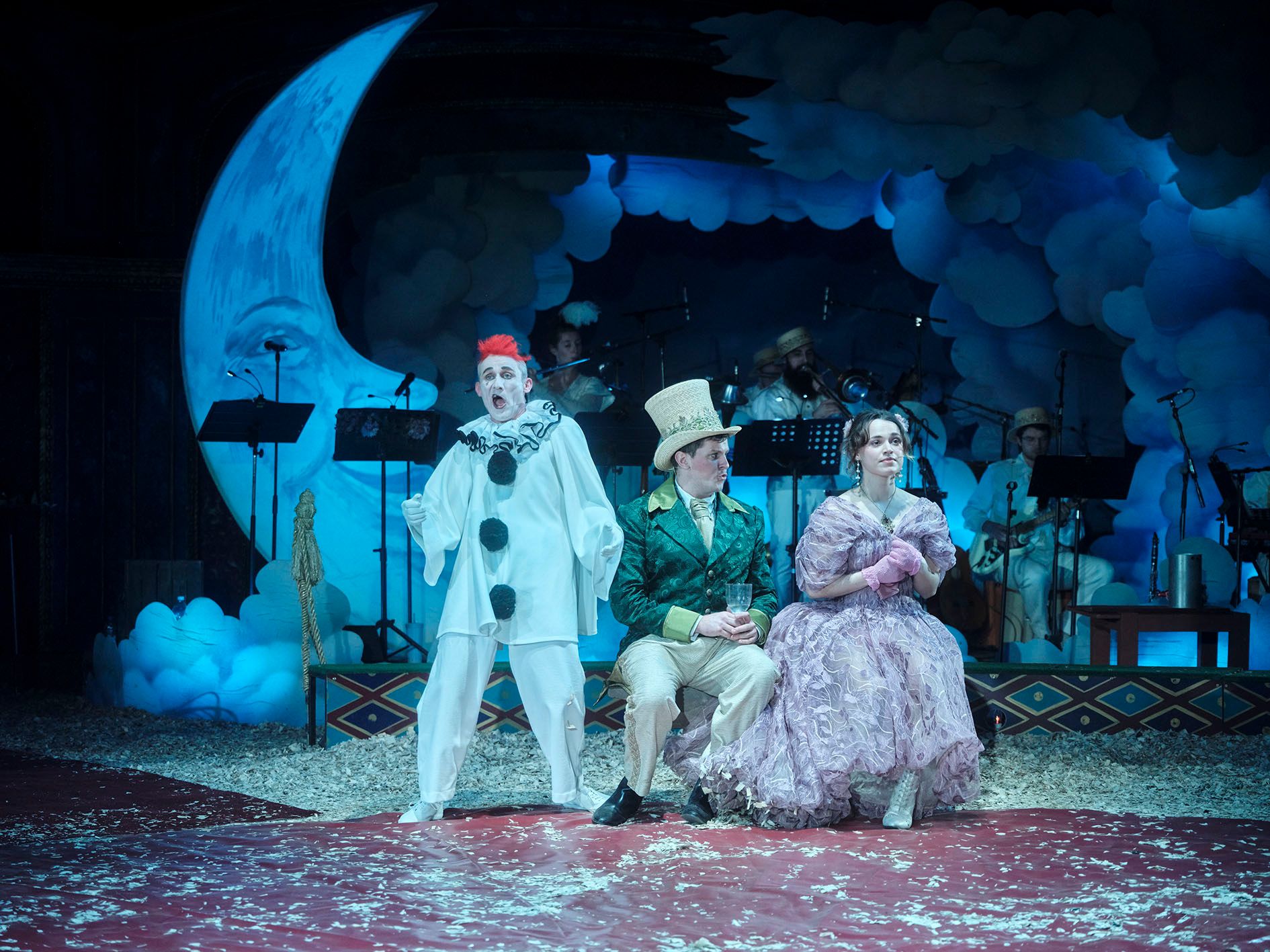 Rachel Louise Brown
Giffords Circus is back with its self-proclaimed 'most lavish show yet' – Les Enfants du Paradis, and the intoxicating concoction of toe-curling aerial acts, dazzling costumes and breathtaking theatrical reverie more than lives up to the marketing claims, making it truly one of the most unmissable events of the year. I didn't think last year's show could be surpassed, but I was wrong; this might just be Gifford's best show yet.
Written and directed for the thirteenth year running by Cal McCrystal, this year's show is as romantic as it is astounding. Music direction comes once again from James Keay, who has been with Giffords since 2013. Keay brings his inimitable raw musical ingenuity to the round, with emotive classical pieces performed astride lively 80s ballads. The music serves to draw together Giffords blindingly unique "handmade" show seamlessly.
Tweedy the Clown – the Giffords Circus veteran and comic genius and who was named this year in the King's New Year Honour List for his services to Circus and local community, and awarded a BEM (British Empire Medal), takes center stage in a variety of traditional Pierrot costumes, carrying out his clownish tropes with his characteristic flair. Alongside him are Michael Fletcher as Hugo Victor and Nell O'Hara as Clair de Lune, with a host of stellar acts constellated around a heart-warming love story, all playing out within a beautifully hand-painted Parisian theatre-inspired set, complete with crescent moon and twinkling stars.
Audiences can look forward to eye-widening acts, including acrobatics on roller skates from The Skating Medinis, an awe-inspiring aerial hoop performance from The Luna Girls and a showstopping aerial straps routine from France's Got Talent star Antony Cesar (a fifth-generation circus performer).
The illusionist, shadow player and lanternist Sergi Buka performs a unique Chinese shadow act, with the audience ooh-ing and aah-ing at every hand contortion.
Continuing Giffords's tradition of performing with horses, Amanda Sandow introduces her "boys" – a troupe of five adorable miniature English ponies.
For the first time since 2019, audiences are invited to join the cast in the ring for a boogie at the end of the performance, providing a wonderful memory to take home after the final curtain call.
Les Enfants Du Paradis is an ethereal exploration of French romanticism. It's riotous and risqué and will entertain and delight you in equal measure.
The food at travelling restaurant, Circus Sauce, is equally as impressive this year, with long-term Giffords executive chef Ols Halas overseeing a creative and delectable three-course gastronomic menu to enjoy after the show, all served in a beautifully bohemian and colourful under-canvas setting.
Giffords Circus will be at Chiswick House and Gardens until Monday 19th June 2023 and then touring until 1 October 2023.
For further information, and to book, please visit: giffordscircus.com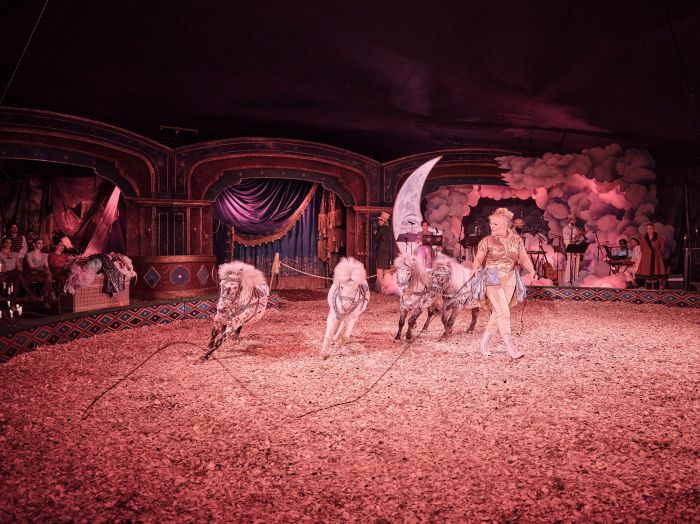 Rachel Louise Brown
Amanda Sandow presenting her miniature English ponies in Les Enfants du Paradis.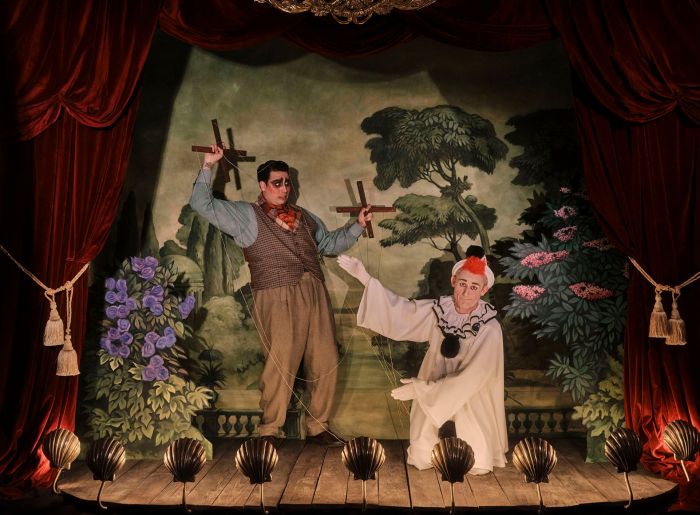 Rachel Louise Brown
Igor and Tweedy in Les Enfants du Paradis.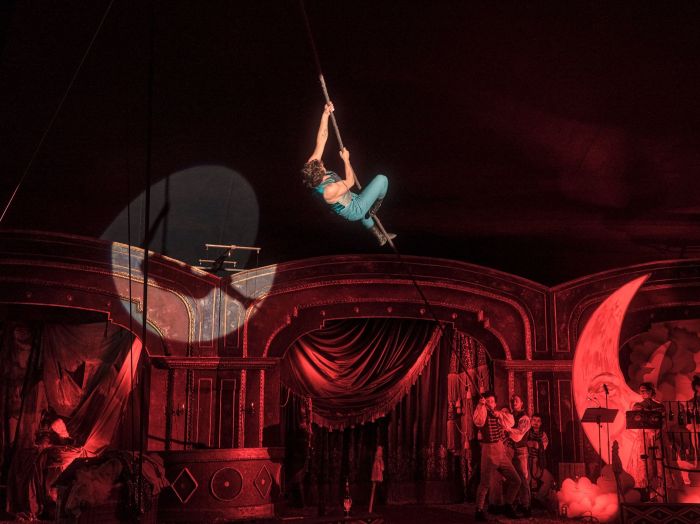 Rachel Louise Brown
Aerial artist Alex Michael in Les Enfants du Paradis.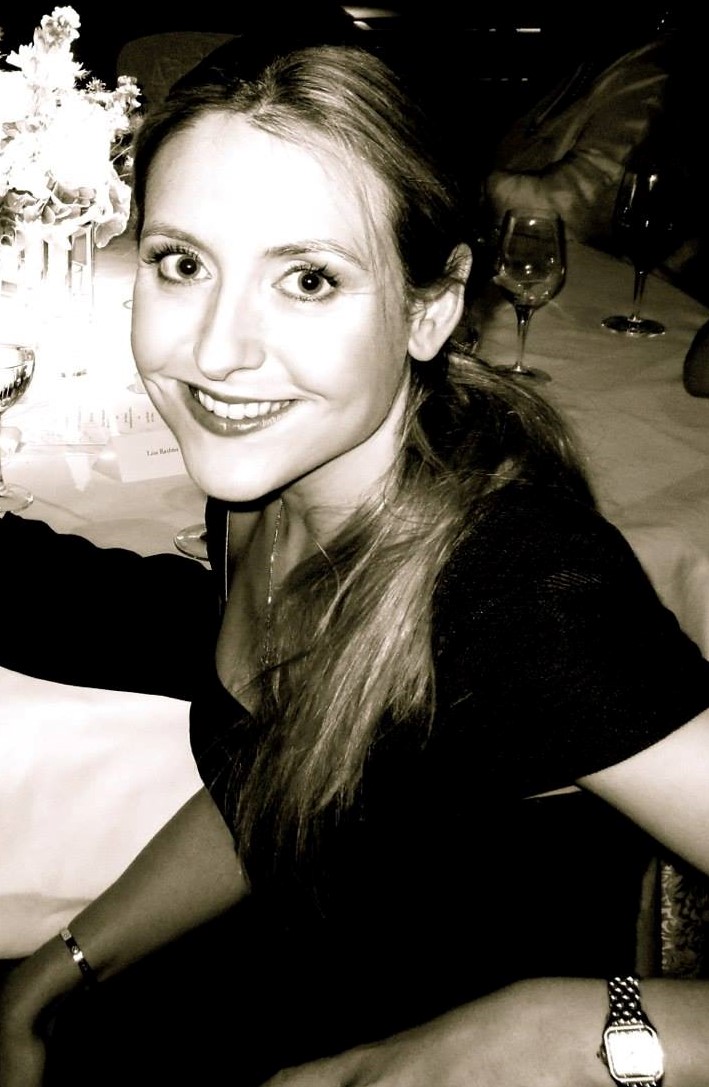 Elisabeth Rushton
Elisabeth has over a decade of experience as a luxury lifestyle and travel writer, and has visited over sixty countries. She has a particular interest in the Middle East, having travelled extensively around Saudi Arabia, Oman, and the UAE. A keen skier, she has visited over fifty ski resorts around the world, from La Grave to Niseko. She writes about experiences and products for children, thea...(Read More)