By Elisabeth Rushton Aug. 11th, 2023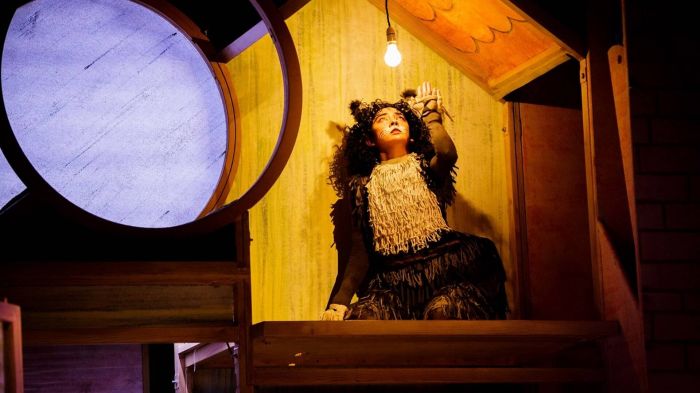 Paul Blakemore
Despite the enduring popularity of Mog the cat – the feline star of Judith Kerr's much-loved series for young children, it has taken half a century for the books to be adapted for the stage. Happily this Old Vic, Royal & Derngate, and Wardrobe Ensemble co-production – directed by Helena Middleton and Jesse Jones and full of wit and charm, is theatrical catnip: a magical hour that supplements Kerr's delightful stories with songs, and is enhanced by a fiendishly feline performance from Georgina Goodchild.
Kerr was insistent that Mog should be played by a person rather than a puppet in any stage adaptation of her stories. Mog is ably embodied by Goodchild, whose fixed expression of vacant contentment occasionally shifts to mild bemusement and concern when she finds herself in tricky predicaments.Featuring movement direction by Catriona Giles, Goodchild achieves that theatrical alchemy of sublimating what's there into what isn't: the audience know she's human, but we see a cat. It feeds into the widely held notion that our affection for our furry companions may be rooted partially in the fact that we see ourselves in them. A scene in a vet's waiting room vividly underscores this idea, featuring ingeniously designed double-sided half-human, half-animal costumes (created by Laura McEwen), a gaggle of owners undergo a comical collective realisation of just how much they each resemble their respective pets.
McEwen's set puts a strong emphasis on the Thomas' home: it's reminiscent of a 3D picture-book illustration, all coloured-in panels and geometric shapes. It's idyllic, safe, familiar – a rosy image of a cosy family home. Indeed, one of the main appeals of Kerr's books is in their predictability and normalcy: Mog's escapades aren't magical adventures, they're pleasingly domestic and reassuringly inconsequential. She forgets her catflap exists, or that she's already eaten, scampers around the vet's exam room, and inadvertently stumbles into a cat competition. This light-hearted show sensibly resists any temptation to over-elaborate these simple stories and Kerr's tales are faithfully and ingeniously realised. Joey Hickman's songs keep the cogs turning and add cohesion to the show's episodic structure.
This is a heartwarming and witty work for young audiences from a company that has proven itself adept at entertaining all ages. A packed auditorium of children bellowing "Bother that cat!" at the top of their lungs would seem to agree. Certainly, my sample audience consisting of my two daughters (age four and six) both loved the show and have asked to see it again.
Mog The Forgetful Cat at The Old Vic, The Cut, London SE1 8NB
For tickets, please visit oldvictheatre.com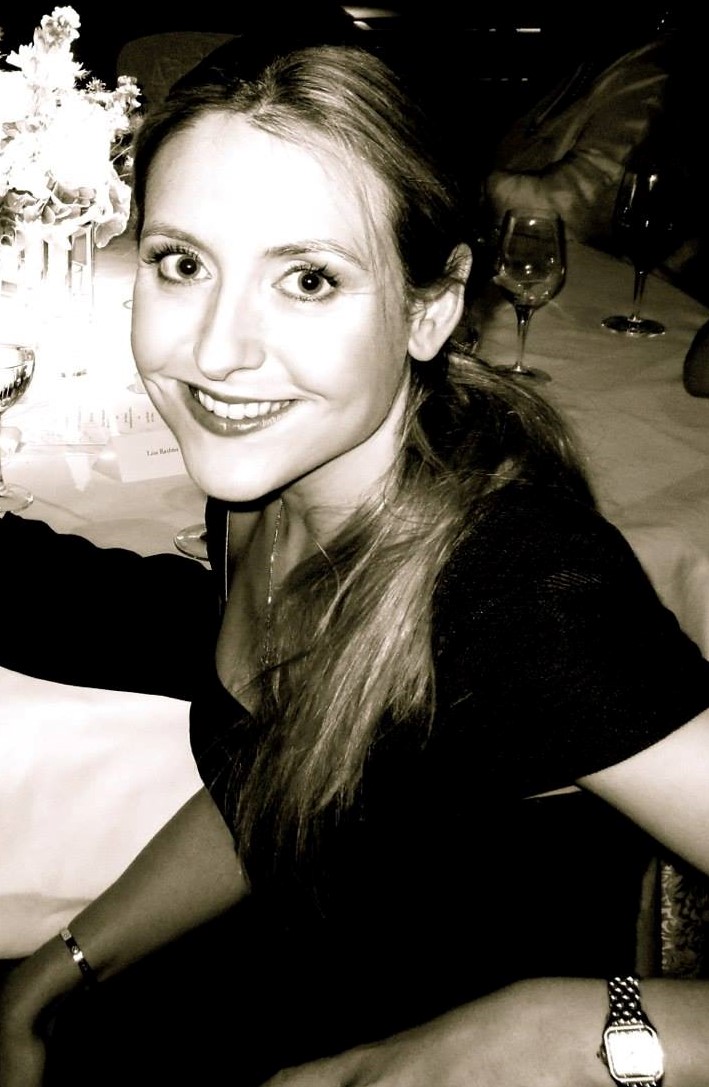 Elisabeth Rushton
Elisabeth has over a decade of experience as a luxury lifestyle and travel writer, and has visited over sixty countries. She has a particular interest in the Middle East, having travelled extensively around Saudi Arabia, Oman, and the UAE. A keen skier, she has visited over fifty ski resorts around the world, from La Grave to Niseko. She writes about experiences and products for children, thea...(Read More)