By Elisabeth Rushton Sep. 25th, 2023

Yellowbird Education
There is an embarrassment of riches on offer in London in terms of holiday activities for kids. Indeed, it can often be tricky to pick from the bewildering plethora of options available to entertain precious offspring.
As a mother with two young children, aged six and four, I've pretty much seen it all when it comes to classes and holiday camps. I've come across a multitude – either personally or anecdotally – spanning the alliterative alphabet from Cypher Coders to ZZ, for disordered dreamers! (There is a definite trend for consonance when it comes to kids' classes: Boogie Babies, Monkey Music, Teddy Tennis - you get the picture!)
Now that my daughter is about to enter year two, we have gradually shifted from purely play-based activities to those with greater academic heft. School holidays – especially the summer break – are long, and the 'summer slide' is a very real phenomenon. I asked a teacher at my daughter's school what activities or courses she would recommend to sustain my daughter's academic focus during the holidays, and she suggested Yellowbird Education, which offers fun, inspiring, and educational holiday and weekend workshops.
Founded a decade ago by husband-and-wife team Riff and former head teacher Janie, Yellowbird Education has grown from offering creative writing courses to pupils who needed targeted exam practice for the 11+ exams to providing a smorgasbord of workshops for all ages. The couple's motivation for starting Yellowbird was twofold: first to ameliorate the exam process overall, making it less daunting and more inspiring, and secondly to help make the most of the long school holidays and give children a good grounding in learning life-long English skills to assist them in their everyday schooling. Their overarching aim was to make the process of learning as enjoyable as possible.
In addition to the teacher's recommendation, I had received some extremely positive feedback by word of mouth from a number of parents, so I decided to enrol my six-year-old daughter in a week long creative writing course this summer. She enjoys writing stories and concocting elaborate plots (usually with a motley cast of unicorns, witches, fairies, and sundry fantastical creatures), and I thought the chance to hone her writing skills would be ideal, especially a couple of weeks before school was due to start.
The class she participated in comprised ten children about to begin year two and one qualified teacher (the 7 plus classes have a remarkable ratio of 6:1, which would rarely be replicated in a normal school setting), and over the course of the week, each child worked through a booklet that helps them improve on each days' activities. My daughter brought home the booklet at the end of the week, and I was immensely impressed by the broad variety of activities and the calibre of the marking: there was clearly very close attention to detail. My daughter's progress during the week was plain to see. The Yellowbird team put a great deal of emphasis on making learning fun and interesting; aiming to inspire children and give them a positive learning experience. My daughter was chuffed to be chosen as 'duck of the day' (for which accolade she received a miniature rubber duck), and it was obviously a huge boost to her confidence to have such a degree of focussed support and individual success. The week was hugely rewarding, and the sessions were meticulously planned out and punctuated with plenty of playtime, enabling the children to socialise and let off steam.
As a parent, what I liked the most about Yellowbird is the fact that Ophelia literally skipped in without a backward glance after the first day. I've signed her up to some holiday camps which have elicited an apathic or even an antipathetic response, but she was evidently in her element at Yellowbird. I spoke with Janie during the week to try to elucidate what the magic formula is to Yellowbird's success: all the children seemed to be having so much fun. Janie emphasises the importance of the small groups, which ensure there is focussed attention on every pupil, kind teachers, and valuing every child for who they are. A highlight of every day is the exciting, entertaining assemblies, which are run for each group, and which reinforce the foundations of the areas the children have concentrated on each day.
In terms of what a typical day on a creative writing course consists of, Janie explains that there is an introduction to the topic or theme of the day and a focus on areas of grammar or story writing. The children then put together a fabulous story. In between is plenty of playtime, lunch, lollies, and an assessment (which is not in any way intimidating, but helps to focus the children's minds). Each morning the children go over their marked stories and look at the next steps for the day, so progress is very much iterative. There are many positive reinforcement tools at play: prize day, stickers, certificates, and other little rewards, which boost the children's confidence and help to impart a sense of achievement.
My daughter had a wonderful week and is begging to return. Given that half term is already looming on the horizon, she won't have to wait long to go back.
Yellowbird Education offers:
Creative writing Workshops
English exam prep for 7+, 8+, 10+ and 11+ Workshops
11+ Reasoning Workshops
Mock exams for 7+, 8+ and 11+
Sunday exam preparation, 7+, 8+ and 11+
Interview practice for all years
Handwriting practice with the amazing Magic Link Handwriting programme
For further information, and to book, please visit: yellowbirdeducation.com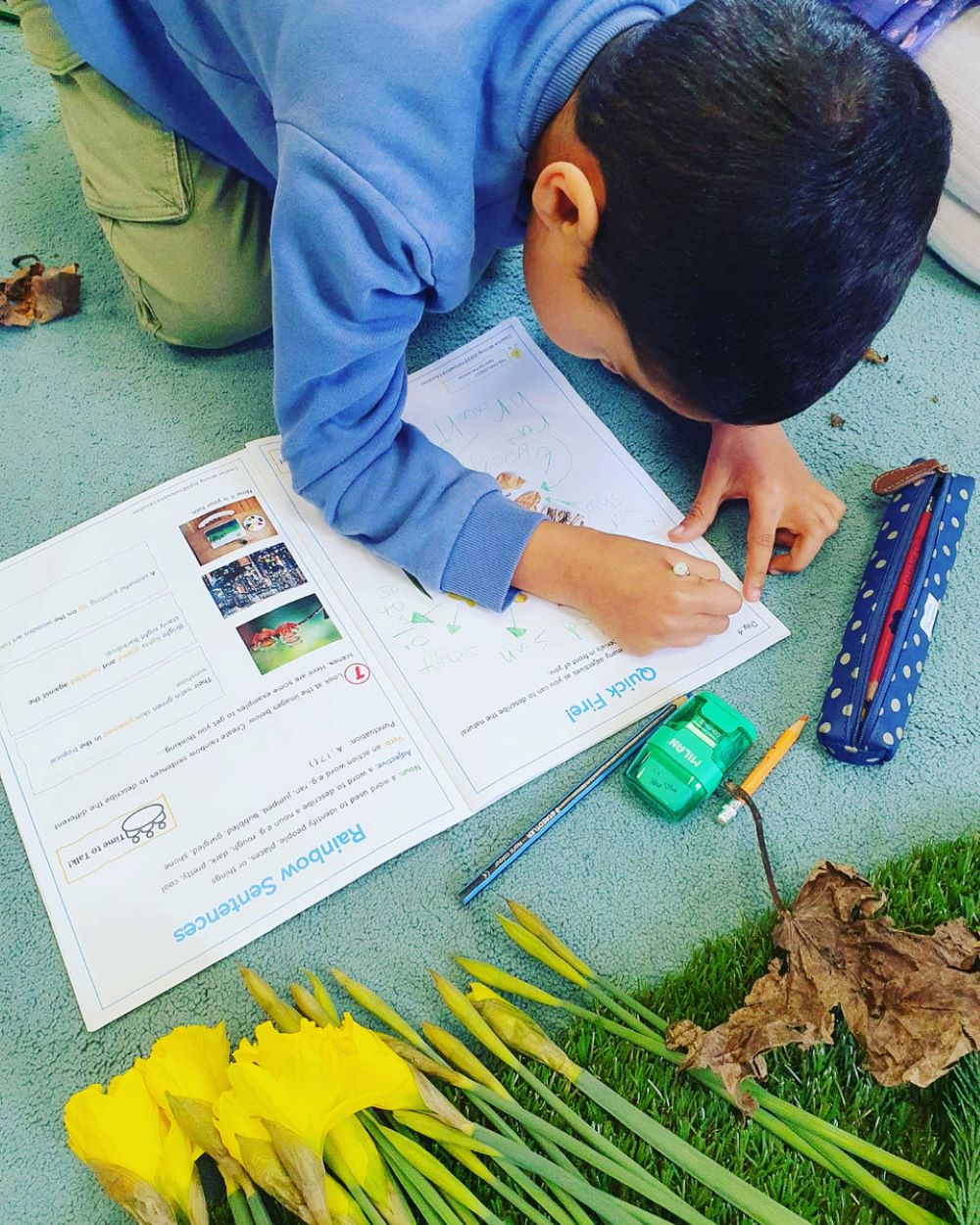 Yellowbird Education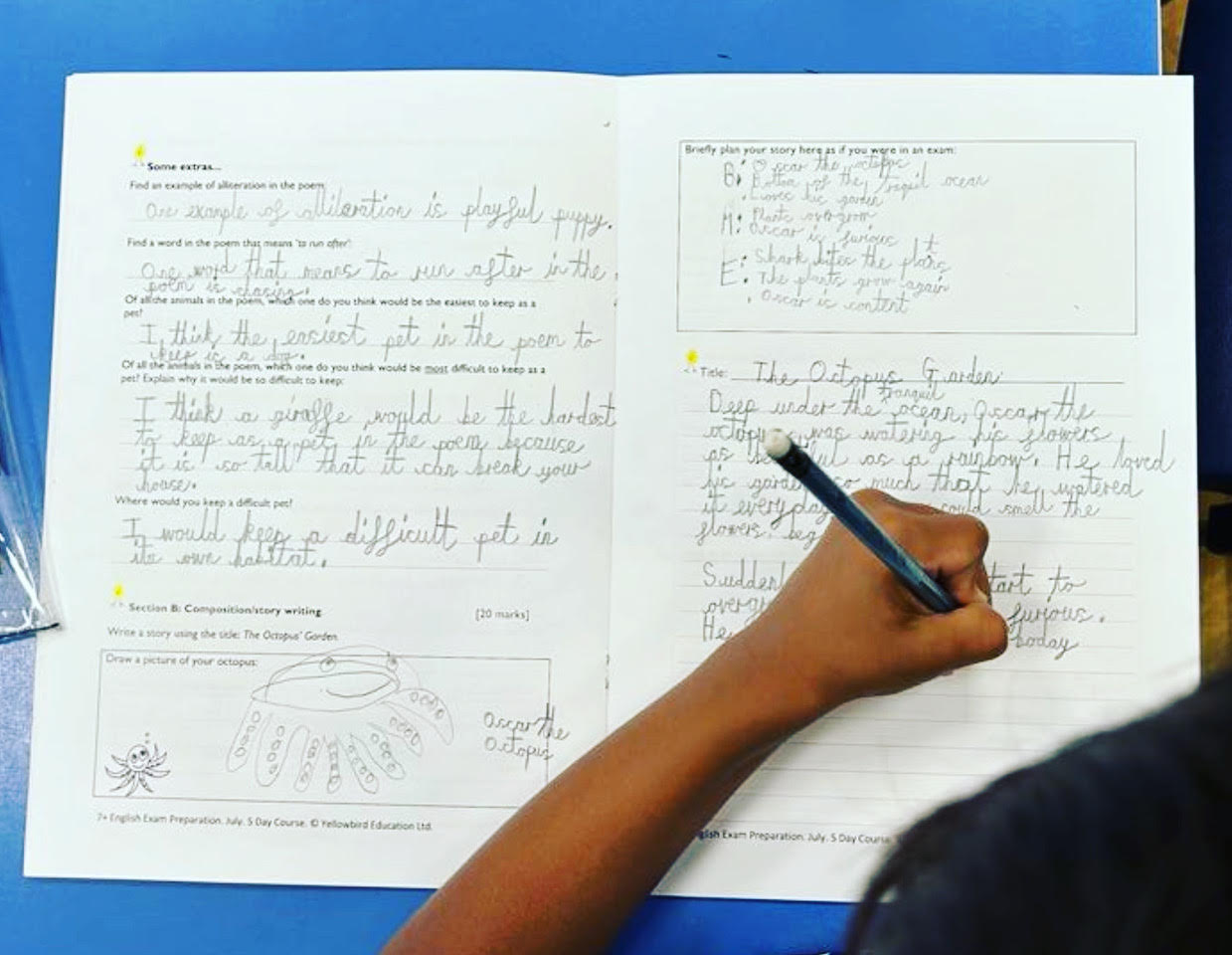 Yellowbird Education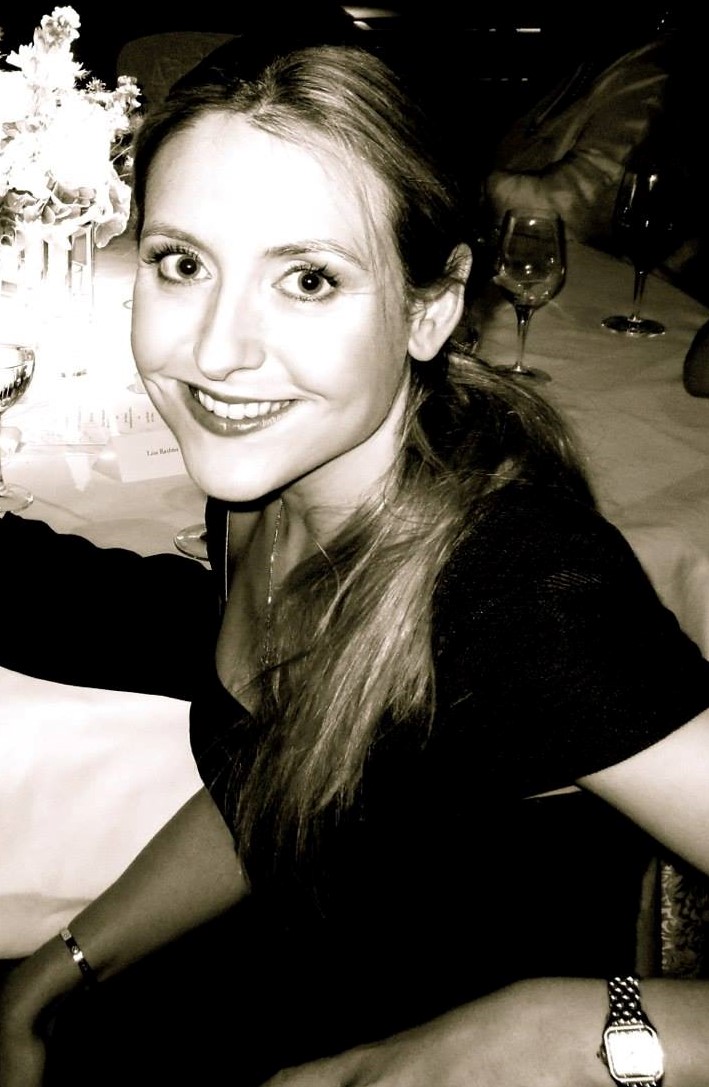 Elisabeth Rushton
Elisabeth has over a decade of experience as a luxury lifestyle and travel writer, and has visited over sixty countries. She has a particular interest in the Middle East, having travelled extensively around Saudi Arabia, Oman, and the UAE. A keen skier, she has visited over fifty ski resorts around the world, from La Grave to Niseko. She writes about experiences and products for children, thea...(Read More)