By Elisabeth Rushton Oct. 30th, 2023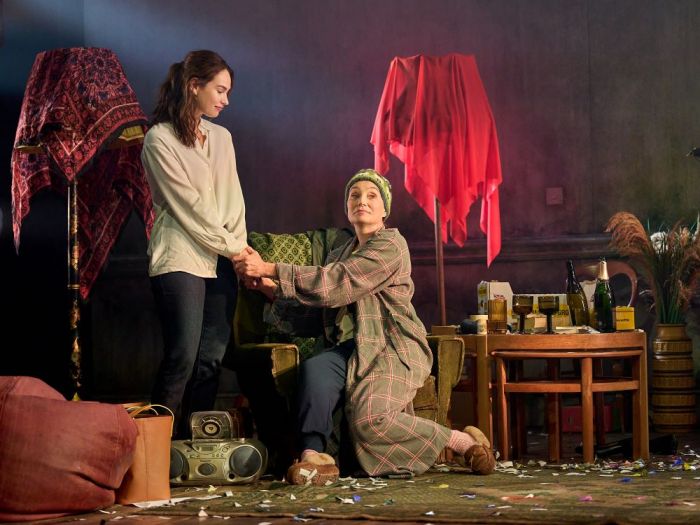 Manuel Harlan
Penelope Skinner's new play, Lyonesse, deals with several weighty themes, including female subjugation at the hands of men, isolation, and female friendship. The focal point is the interplay between Elaine (played by Kristin Scott Thomas), a solitary, eccentric actress re-emerging after a 30 year withdrawal from society, who is ready to spill the beans about the powerful man who took advantage of her and forced her into hiding, and Kate Trellis (Lily James), a flustered film producer sent to Cornwall by her domineering boss Sue (Doon Makichan), desperate to secure the rights to adapt Elaine's story for the big screen.
After an awkward initial encounter, Elaine and Kate develop a warm, profound friendship, each seeming to proffer the other a chance to escape from the smothering situations in which they have each become trapped.
Skinner's script is crisp and peppered with comic moments, including a piece of slapstick superbly executed by James at the end of Act One. Director Ian Rickson paces the scenes in such a way that the rich text never feels rushed, and allows sufficient time for the characters to emerge and for question marks over the veracity of Elaine's version of events, as well as Kate's motivations for supporting the project, to be raised.
The rich chemistry between Scott Thomas and James is palpable, conveying the depth and complexity of a friendship between women of different generations and dissimilar circumstances. Both excavate every conceivable chuckle from Skinner's humorous script without ever minimising the poignancy that often underlies their characters' exchanges.
As Kate, James appears shattered and permanently on edge – still haunted by the spectre of life-threatening complications whilst giving birth to her daughter Isabella two year previously, and striving to cope with the career she is passionate about along with the demands of a family she feels increasingly detached from. Scott Thomas delivers an utterly compelling performance as the kooky Elaine, desperate to make her great comeback after years in remote seclusion, understandably apprehensive that her story will be disbelieved and disregarded. James Corrigan, playing Kate's solipsistic, chauvinistic husband, Greg, offers an adversative counterpoint: a familiar trope of overbearing masculinity whose performative self-assurance masks a deep insecurity.
Georgia Lowe's magnificent and carefully thought-out set portrays Elaine's dilapidated cottage – the grandly named titular Lyonesse – as a crumbling Gothic drawing room. Mould and moss bloom festoon the faded wallpaper, sticks of chopped-up furniture cool in the grate, and an enormous birdcage, containing Elaine's taxidermied pet parrots, hangs portentously over the room.
If the symbolism of caged birds feels somewhat overdone, it is nevertheless befitted to the quirky, heartrending tenor of this reflective examination of womanhood, the curtailment of freedom, and the friability and resilience of possibility.
Lyonesse, until 23 December 2023 at Harold Pinter Theatre, Panton Street, London SW1Y 4DN
For tickets, please visit haroldpintertheatre.co.uk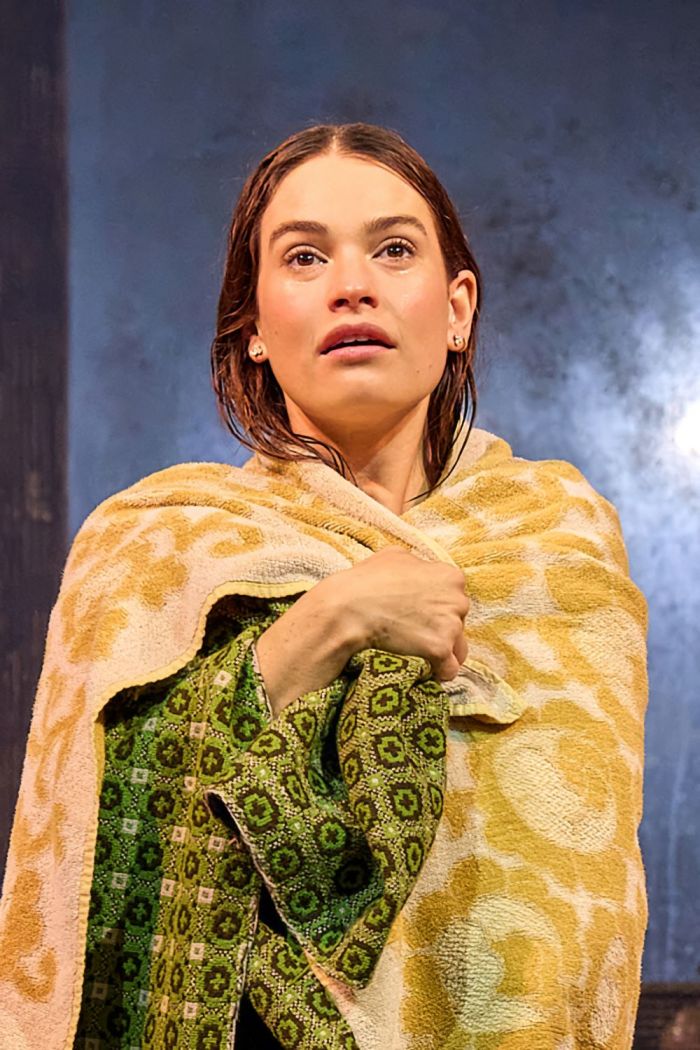 Manuel Harlan
Lily James as Kate Trellis in Lyonesse.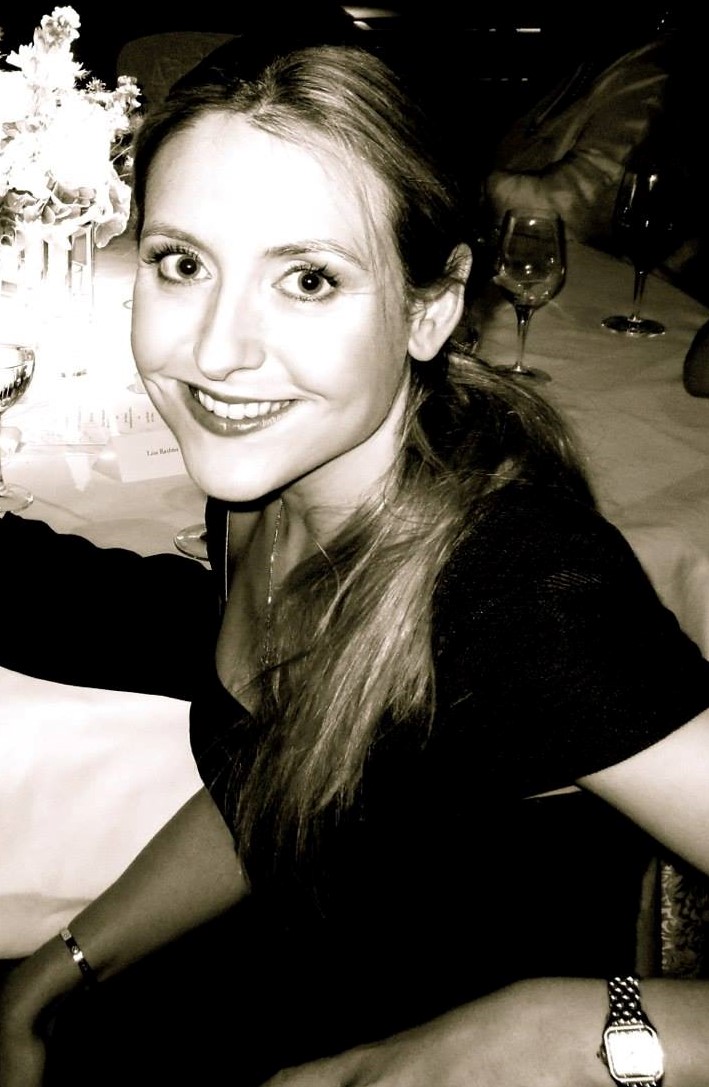 Elisabeth Rushton
Elisabeth has over a decade of experience as a luxury lifestyle and travel writer, and has visited over sixty countries. She has a particular interest in the Middle East, having travelled extensively around Saudi Arabia, Oman, and the UAE. A keen skier, she has visited over fifty ski resorts around the world, from La Grave to Niseko. She writes about experiences and products for children, thea...(Read More)