By Carol Driver Jun. 14th, 2010
Concierge Services: Do you often slip into bed at night, wondering where the day went? Or during the working day, do you receive a phone call from your mother to say you have forgotten your father's birthday? Does your partner call to say that it would be nice to do something together as the last time they saw you was weeks ago?

If this is beginning to sound like your life, you may be suffering from 'not-enough-hours-in-the-day' syndrome. Don't worry, though. It's not uncommon as, with most people working around the clock, there's little time to plan for the nicer things in life.

However, thankfully, there is a cure. Bon Vivant, a concierge and lifestyle management service based in London, is offering to take the strain, with its team of experts on hand to help you regain control of your time and start enjoying your spare time. Not only will your personal bespoke lifestyle executive make bookings for you at exclusive hotels, restaurants and bars so you can impress friends or colleagues, they will also help you to start enjoying life's little luxuries again.

The company also specializes in creating bespoke travel itineraries, arranging entry to private members' clubs, securing spots on guestlists at exclusive nightclubs and advising on a range of lifestyle services.

What more could you want – or need? Emyr Thomas, owner of Bon Vivant, told Justluxe.com that membership numbers have risen significantly since the start of the year. 'We believe the main reason is that people value and appreciate our highly personalized and bespoke approach and that we're more affordable than most concierge companies,' he said.'Bon Vivant captures the ethos of the times by providing luxury services with value for money and great service, which is what we all want. 'We have made the concierge industry more accessible and affordable through reasonable fees and by giving our members access to complimentary benefits and discounts at hotels, restaurants, spas and a large range of other lifestyle services that they would not otherwise be able to obtain, that more than compensates for the membership fee. Membership costs £100 per month with £100 joining fee – or a one-off up-front payment for the year. Non-members can benefit from ad hoc requests at a pre-determined price.

Your own lifestyle executive will also be able to book flights, arrange free upgrades and get you priority bookings at top venues such as Hakkasan, Alain Ducasse at The Dorchester and Marcus Wareing at the Berkeley.

Members can also enjoy discounts – such as at the Hersheson hair salon at Harvey Nicholas – and complimentary drinks – such as at The Cinnamon Club and Le Café Anglais. Although membership prices are per person, guests can nominate one additional person to use the service on their behalf, at no additional cost. 'All Bon Vivant members are allocated their own personal concierge whom they can contact directly at all times by phone, mobile, email, text or social networking sites,' Mr Thomas said.'Our one membership level structure ensures that all of our members receive the same great service.' A membership is ideal if you live in London or the UK or for those who travel to London on a regular basis for business or pleasure. What are you waiting for?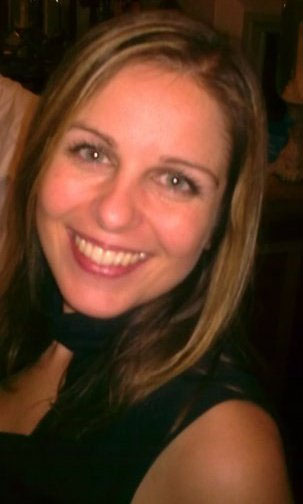 Carol Driver
Carol Driver is a journalist with more than 20 years' experience - most recently as Femail Editor at MailOnline. Carol is currently a freelance journalist, writing for national newspapers and magazines in the UK. She also offers PR services to business. Carol also writes travel reviews - including hotels and resorts. ...(Read More)