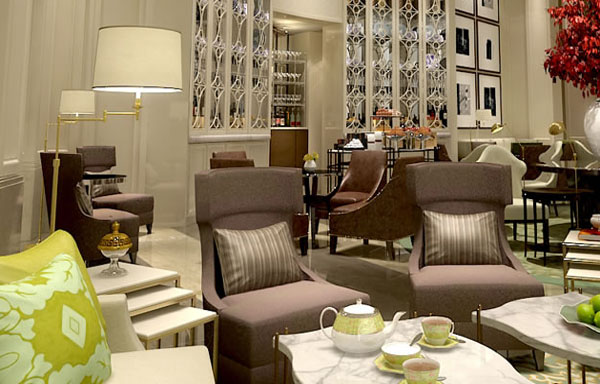 Hotels
Astonishing cultural diversity, illustrious regal history, iconic architecture and the coolest modern art. London is quite simply the undisputed capital of the world.Within a few short months, the heart of this ancient Roman city will gain a distinguished new landmark; a graceful and historic luxury hotel that sets new standards in opulence and comfort. Perfectly positioned just moments from Trafalgar Square, Westminster and Covent Garden, yet close to Mayfair and The City's Square Mile, our new flagship provides state-of-the-art facilities in an eminent building dating back to 1855 and the Empire days of Queen Victoria. Experience the world in the ultimately cosmopolitan destination.
Accommodations
Europe's so-called Belle Époque saw the birth of haute couture fashion, top-quality Champagne and a new wave of luxury hotels focussing on opulence and exclusivity. The lavishly-refurbished Corinthia Hotel London maintains those Golden Age traditions of good living with a superb range of over-sized rooms and suites housed in one of the most beautiful and well-appointed buildings in the city.
Now restored to full glory, the majestic facade built in extravagant Victorian style is matched by a graceful interior resplendent with sweeping staircases and glittering chandeliers. Each of the guest rooms is grand in size, facilities and levels of comfort and matches the space devoted to the average hotel suite.
At the heart of the building, seven graceful and airy signature suites offer a sumptuous and individually-designed space for stylish living and convivial entertaining. Reachable by private lift and rising to double-height ceilings, the upper part of these unusually-large turreted apartments is suffused with natural light and affords spectacular views of the River Thames and Trafalgar Square.
Dining All-day dining will be offered in a supremely-elegant modern British grill The Northall, while Massimo's Restaurant and Oyster Bar will serve the capital's finest selection of speciality Mediterranean seafood in a room whose seven-metre high ceilings offer a wonderfully open, airy feel.
With a distinctive, vibrant design complemented by a touch of art deco, Bassoon offers a relaxed, welcoming ambience with intimate seating. Highly skilled mixologists will create a theatrical display as they blend innovative cocktails incorporating seasonal flavours. The hotel's beautifully-refurbished Victorian Ballroom seating 180, together with the 100-capacity Court Room - both flooded with natural daylight - offer further flexible entertainment opportunities.
Spa The "award-winning" international spa company ESPA, will raise the flag on spa excellence at Corinthia Hotel London. This pioneering next generation spa will be unsurpassed for its never-before-seen, fully integrative lifestyle solutions and luxury spa treatments, chic and innovative design, and the finest service and expertise.
The place to see and be seen; an experience of a lifetime, a destination for those in the know and a "one stop shop" for city dwellers in need of expert skincare, fitness and wellness advice.