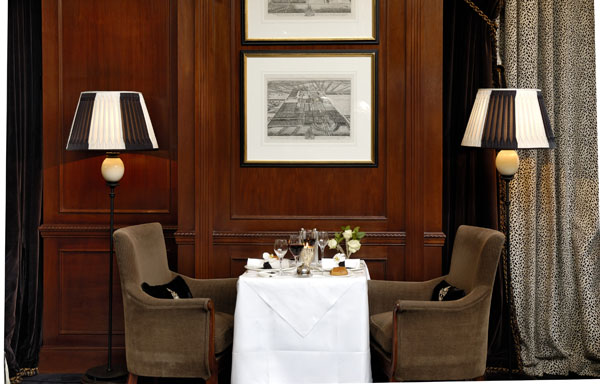 Hotels
Unforgettable luxury and one-of-a-kind character go hand-in-hand at 41. This is the boutique hotel that feels more like a traditional London club than a hotel. The atmosphere is warm and inviting; the look is distinguished and quietly reassuring. At 41, staff don't just know your name, they can recall your favourite drink, newspaper, and your favourite room. They can even remember what your pet likes to eat.
You know you're staying somewhere special, the moment you enter the exclusive ground-floor reception area. The friendly welcome delights both business and leisure guests. From there, you'll be whisked away to the fifth floor and a distant world of private luxury and round-the-clock attentive service.
You'll instantly feel at home in the cozy wood-panelled lounge with its roaring fire. In this hidden gem of a hotel, you can eat and drink at your own pace. Everything about 41, from the caring staff to the chic black-and-white decor, from the state-of-the-art technology to the thoughtful finishing touches tells you that this elegant hideaway is in a league of its own. No wonder Travel and Leisure magazine named it Europe's 10th best hotel in 2007.
At 41, staff outnumber guests two-to-one. That's why your stay feels so effortless, and why guests come back so often. Whatever you need, they will make it happen. At turndown, they put floating candles in your bath, spray lavender on your pillow, and turn your TV guide to today's page. We even have a pet concierge to make sure your pet feels just as pampered.