By Lavinia Lumezanu Jun. 19th, 2019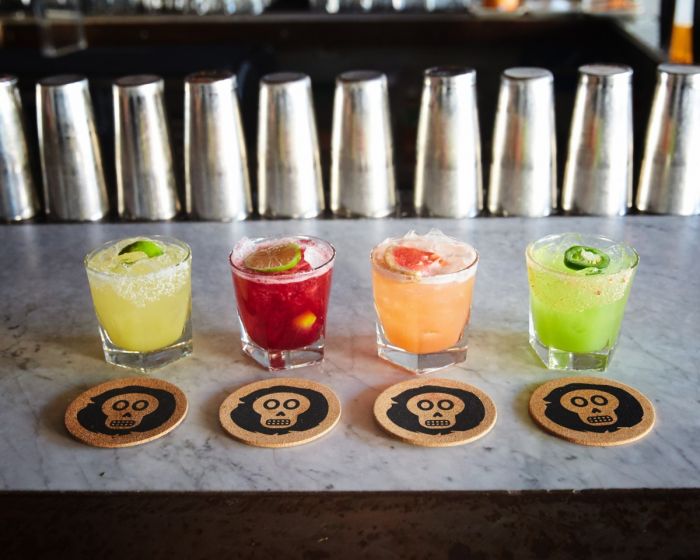 Photo by Mercado Los Angeles
The corner of 3rd Street & Fairfax right in the heart of Los Angeles is definitely not lacking in terms of culinary diversity, but there is one restaurant that stands out. Mercado Los Angeles, a loud, joyful, and family friendly place with delicious and contemporary Mexican food is a welcoming place for local Angelenos and visitors alike.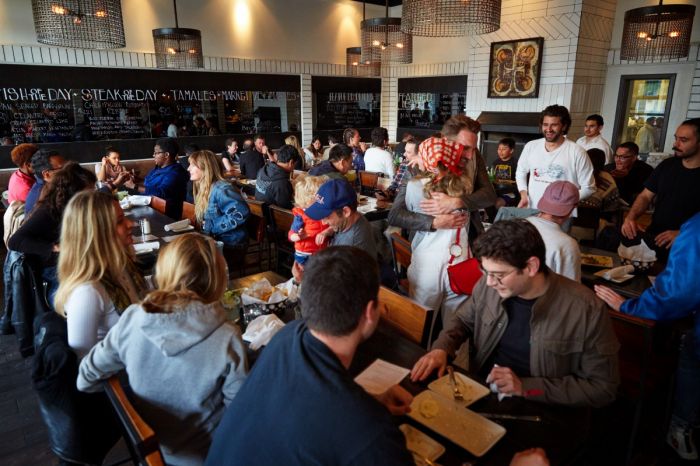 Photo by Mercado Los Angeles
Part of the Cocinas y Calaveras restaurant group, Mercado Los Angeles has a clear goal in mind - serving elevated Mexican food that is accessible to everyone and is guaranteed to please every palate. From freshly made guacamole topped with spiced pepitas and Yxta salsa brava, accompanied by home-style tortilla chips, to the quintessential tamales or the enchilada de pollo en mole oaxaqueño, everything is meant to take all the classics from the Mexican cuisine and bring them to a whole new level.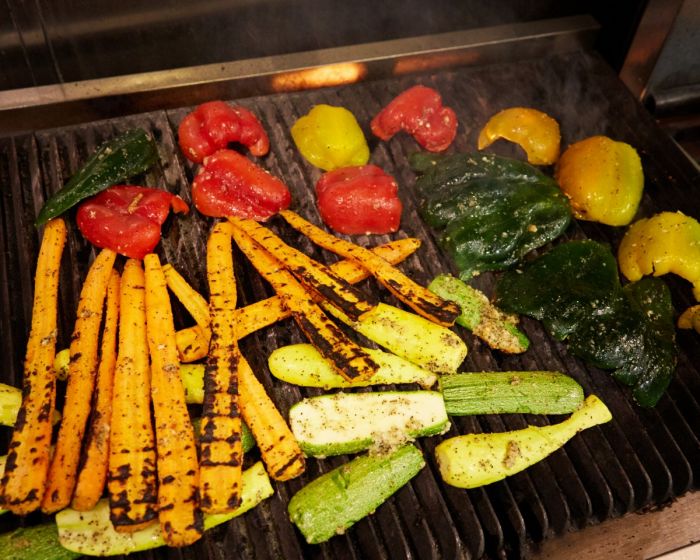 Photo by Mercado Los Angeles
Chef Jose learned a very important thing from his father: when cooking, always use the simplest techniques, the best ingredients and passion. If you do this, you are always going to have the best results. He used his family recipes to develop the carnitas, ceviches, rice and most of the distinctive sauces used in all the Cocinas y Calaveras restaurants.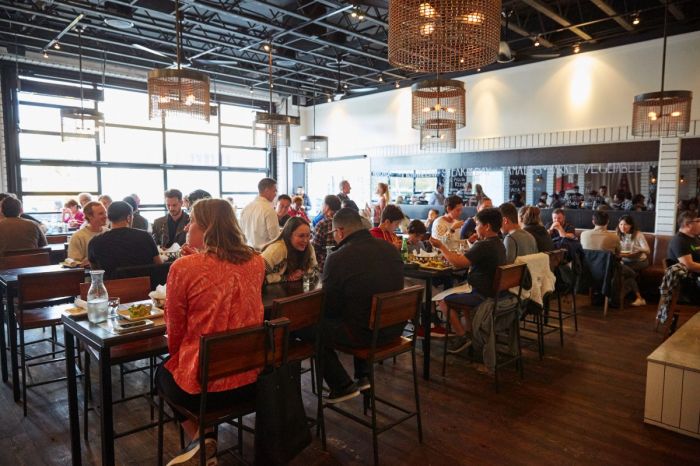 Photo by Mercado Los Angeles
Having met in early 2004, while they were both working in a Mexican restaurant in Irvine, CA, Jose Acevedo and Jesse Gomez talked in passing about opening a restaurant together. It took eight years for their first restaurant to open and everything fell into place after with the opening of the other restaurants as part of the Cocinas y Calaveras group. In a conversation with Jesse, we asked him about the meaning behind the name Cocinas y Calaveras (Kitchens and Skulls) and here's what he had to say:"I came up with the name and it just resonated because the calaveras (skulls) are such a prevalent motif in all our restaurants. For me the calavera depicted in the many Day of the Dead celebrations is a symbol of the transitory nature of life, it reminds me that our time here is limited and that we should enjoy ourselves as much as possible. This celebratory feeling is what we want customers to feel at our restaurants. The cocinas (kitchens) are what we do and the calaveras are the festive and celebratory part of our work."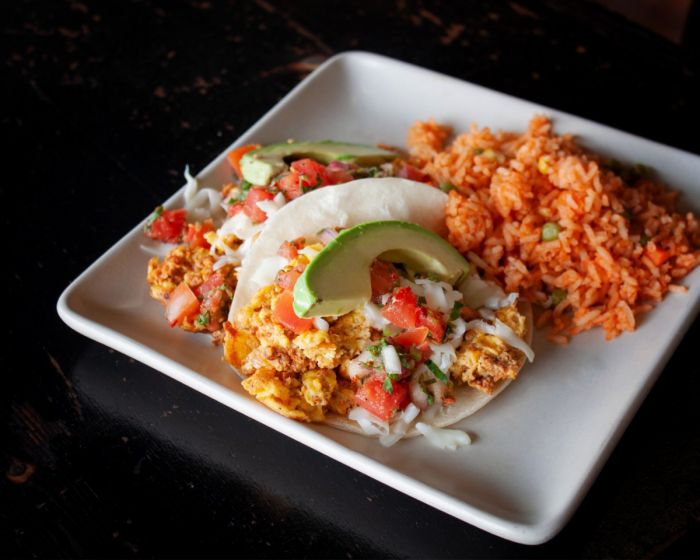 Photo by Mercado Los Angeles
Having studies psychology, Jesse knew that food and entertainment, that feeling of coming together are crucial aspects of our lives, which is why they envisioned the restaurants as part of the "social glue" that brings people together, permeates our lives, and sets them apart from all the restaurants out there.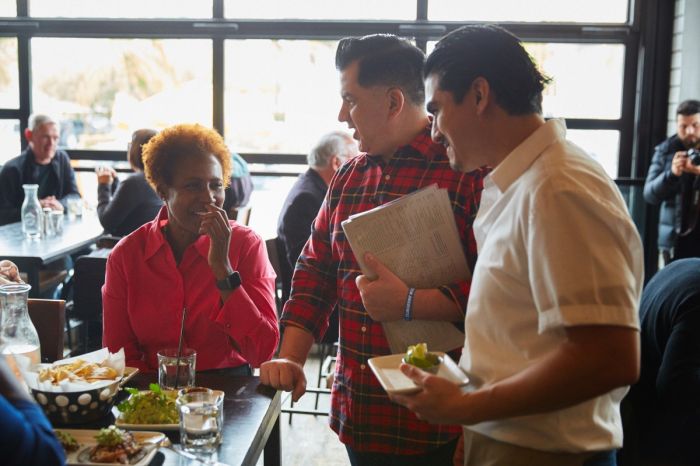 Photo by Mercado Los Angeles
This feeling of warmth can be easily felt at Mercado Los Angeles, from the brightly colored Calaveras painted on the side of the building, to the warm welcome of the hostesses, waiters, or Justin Leyvas, the manager who's always roaming around and talking to people and making sure everything is ok.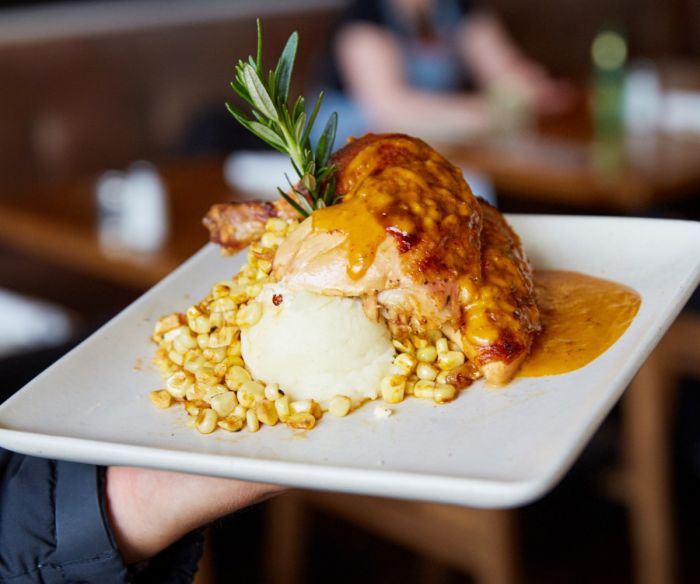 Photo by Mercado Los Angeles
The work of Jesse Gomez and chef Jose Acevedo, the founders of Cocinas y Calaveras restaurant group has not gone unnoticed as, not only have they brought a whole new experience of Mexican cuisine to Los Angeles, but they were also recognized this year on the Michelin Bib Gourmand list. Marking another milestone in the culinary landscape of Los Angeles, the Michelin Guide has returned to California with a number of restaurant getting honored with one, two, and three stars, and quite a few others making it to the Michelin Bib Gourmand List.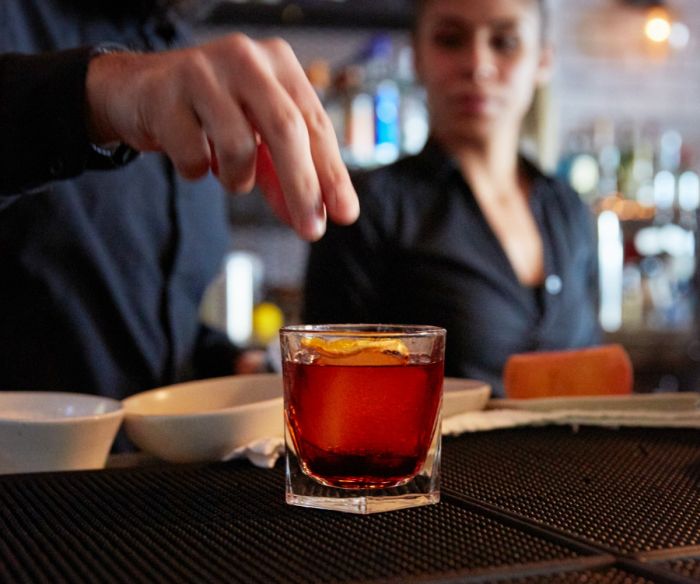 Photo by Mercado Los Angeles
Originally introduced in 1997, the Bib Gourmand category highlights local restaurants that serve high-quality meals that are widely accessible to a larger audience. The goal of the Michelin inspectors is to find those hidden gems in every city and bring them to light in this Bib Gourmand list.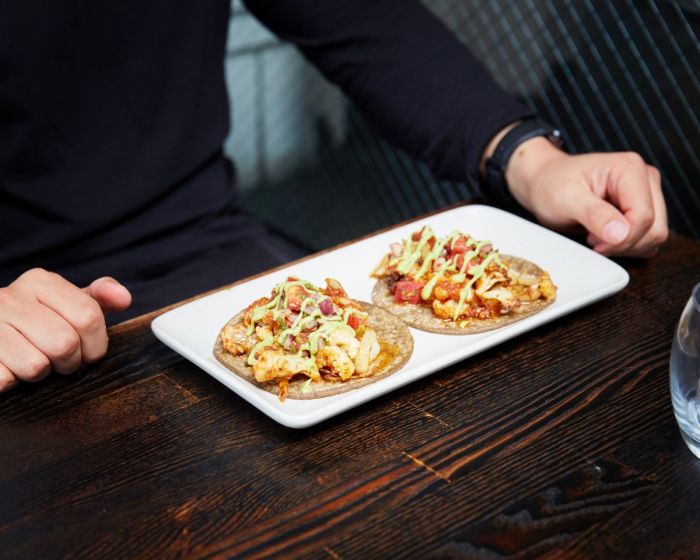 Photo by Mercado Los Angeles
When asked about his opinion on the Michelin Guide returning to California, Jesse responded:"Although the Michelin Guide has been absent from California for quite some time, I am amazed and thrilled by how excited people were to have it back. For us it's an incredible accomplishment to be included on the Michelin Bib Gourmand list. Although we are not in this business for the awards and recognition, we are tremendously humbled and honored to be included among the other great restaurants and chefs in Los Angeles. I think the return of the Michelin Guide will help re-energize some of the local chefs and owners to step up their game even more and be even more creative when designing the menus of their restaurants."
Find more fine dining experiences here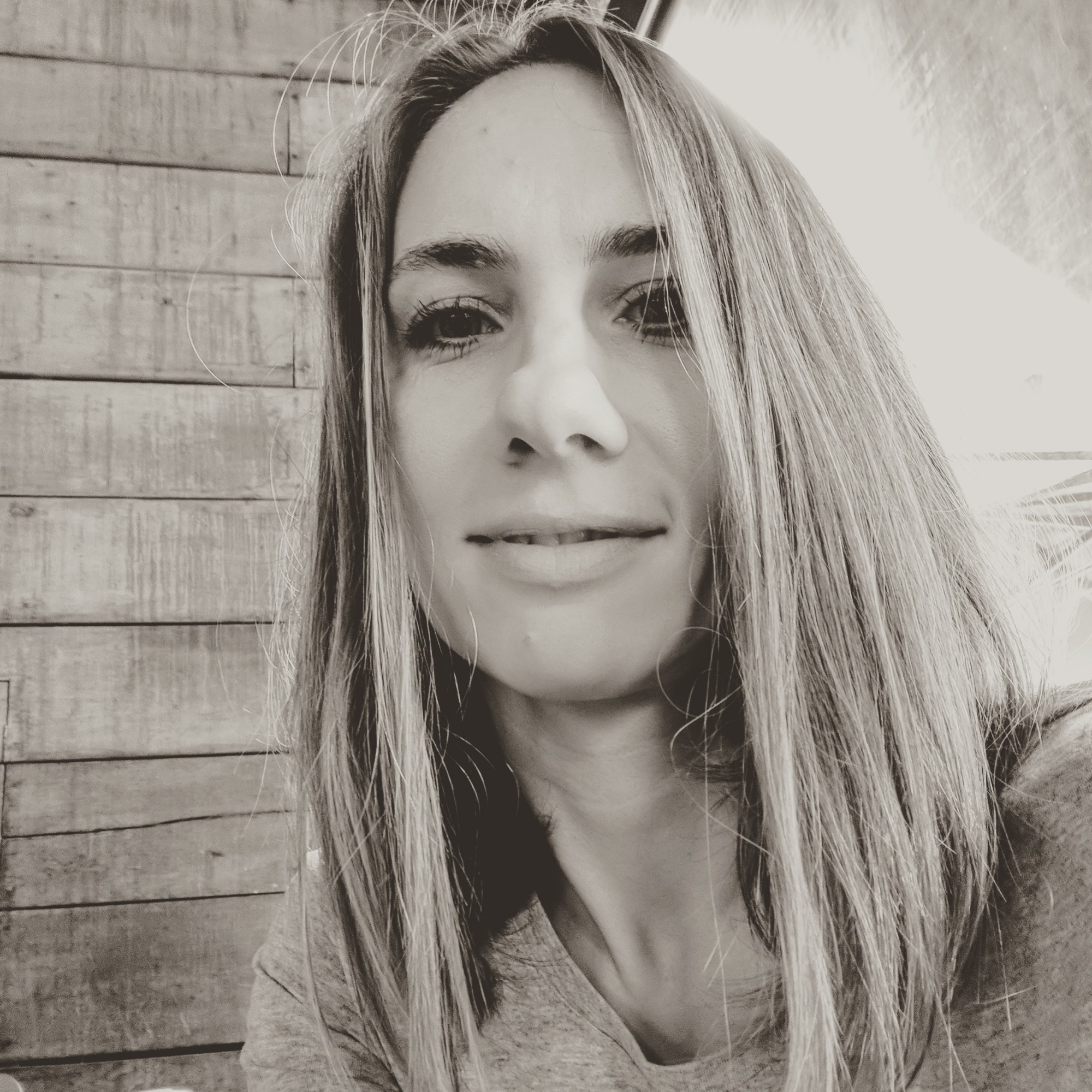 Lavinia Lumezanu
With a passion for travel and fitness, as well as foreign languages and cultures, Lavinia has always been an adventurer. She loves discovering new places as often as possible, whether it's luxury resorts around the world or cozy little bungalows full of charm and local flair, eating in Michelin star restaurants or sampling the local street food. You can read more about her endeavors at https://lav...(Read More)