By Diane Sukiennik & Michael Reiss Oct. 14th, 2019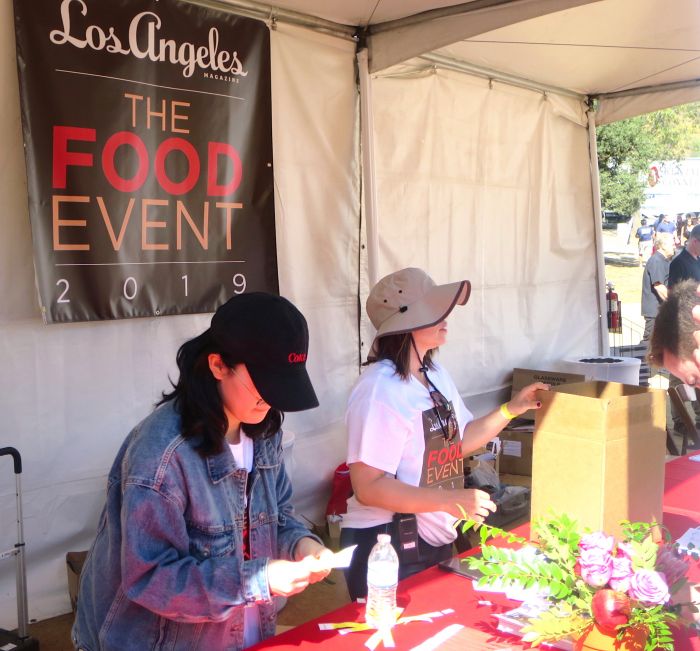 Photo by Michael Reiss
This 14th annual celebrity chef and boutique wine and spirits showcase, called "The Food Event – 2019," was again an A-list affair. The venue--surrounded by the rocky cliffs of the Santa Monica Mountains, vineyards and an exotic animal zoo--is a perennial crowd pleaser.
Over 40 of LA's trendiest restaurants and endless top tier wine and spirits vendors were on hand to make this Sunday a foodie fun day to anticipate year after year. Indeed, many attendees are satisfied repeaters who calendar this event a year in advance.
Among the many reasons for this advanced sell-out status is the guaranteed caliber of the purveyors. They are in fact, the cream de la crème of what is new, hot and in vogue.
Photo by Michael Reiss
Among the culinary standouts this year were the "Braised Short Rib Taco with Homemade Corn Tortillas, Sesame Sauce and Pickled Onions" from recently opened Coin and Candor at The Four Seasons Hotel in Westlake Village.
Photo by Michael Reiss
The rooftop restaurant at the Proper Hotel in Santa Monica prepared a "Japanese Sweet Potato with Jalapeno Dill Aioli, Harissa Pomegranate Molasses and Burnt Onion Soil."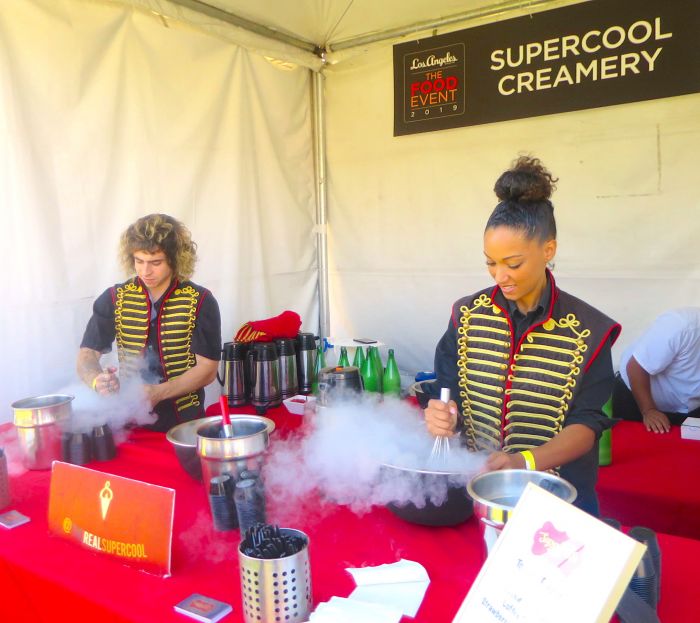 Photo by Michael Reiss
Supercool Creamery on Sunset in LA ignited our passion for nitro artisan ice cream with their coffee toffee concoction.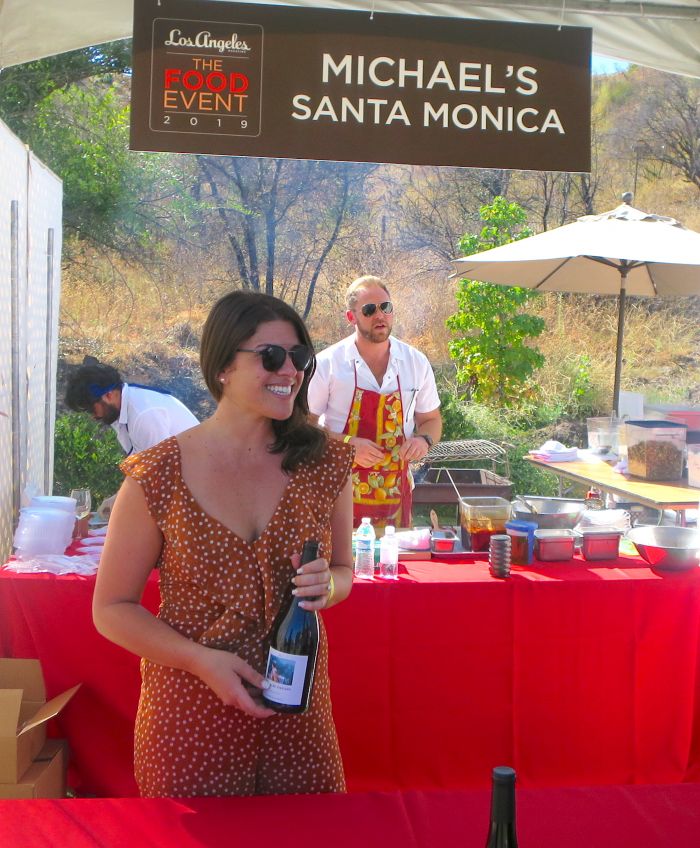 Photo by Michael Reiss
Wine notables included the Eberlee Viognier and Cabernet Sauvignon. The Pinot Noir from Michael's in Santa Monica was served with their honey glazed poussin--an especially apt pairing.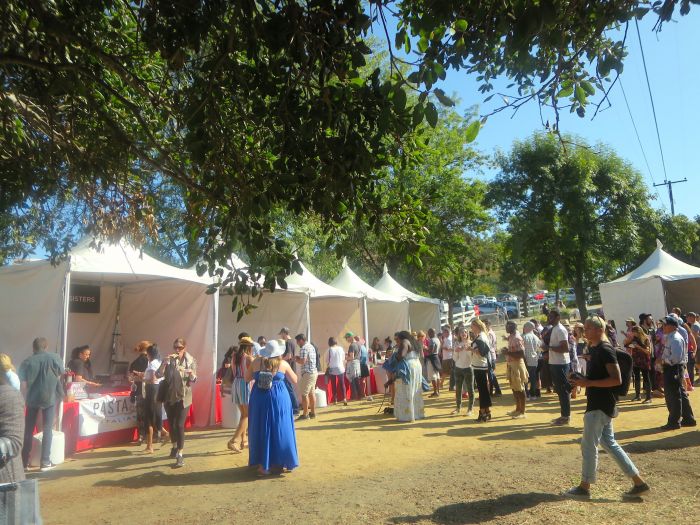 Photo by Michael Reiss
The attendees come from all parts of LA and then some to enjoy the casual vibe of the DJ's selections, the chef's demos, the special events offered by vendors and the joyous exuberance of a quintessential Sunday in Los Angeles.
Diane Sukiennik & Michael Reiss
Diane Sukiennik is an internationally recognized writer, coach, keynote speaker, consultant, educator and licensed therapist. She is the author of The Career Fitness Program: Exercising Your Options, 11th edition, Prentice Hall, the most widely used text in colleges and universities in the subject area. A self-proclaimed 'leisurologist,' she speaks French and Spanish, is an avid world traveler and...(Read More)