By Shaena Engle Oct. 28th, 2023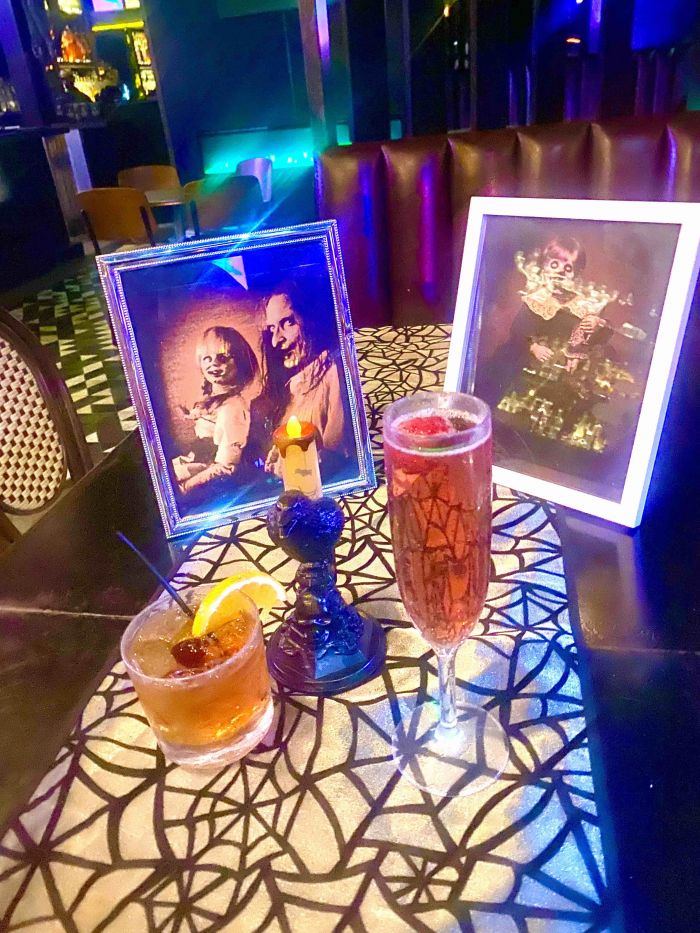 shaena engle
Get into the spirit of the Halloween season with really spooky sweets from The Abbey West Hollywood.
Pastry Chef Alan Zumel creates a variety of terrifying treats including a Terrormisu with blood streaks throughout and marzipan maggots; a chocolate tart ashtray with cigarette butts made with an Oreo cookie base, milk chocolate pot de crème, cookies and white chocolate; bloody finger brownie bites filled with Butterfinger filling and ground Chuck, made with Rice Crispy treats covered in chocolate syrup, red dye and blackberry juice. Zumel's pastry assistant Saira also made us some ghoulish red velvet cake cupcakes.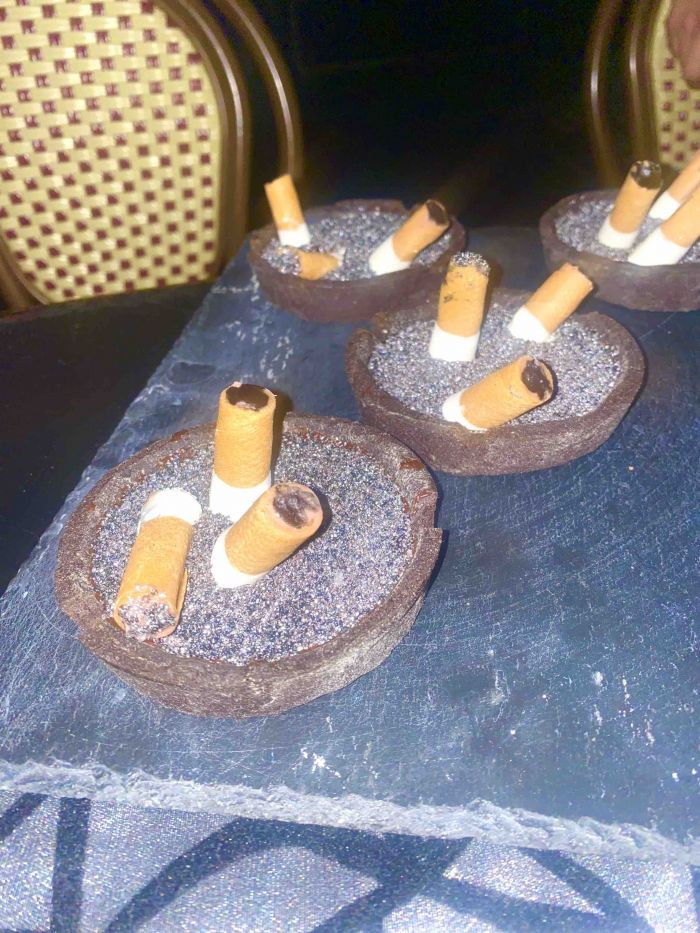 shaena engle
We stopped by The Abbey last week to sample some of Zumel's crafty desserts. You won't find happy pumpkins and ghosts on sale at the bakery, but you will get one of kind unique creative delicious treats.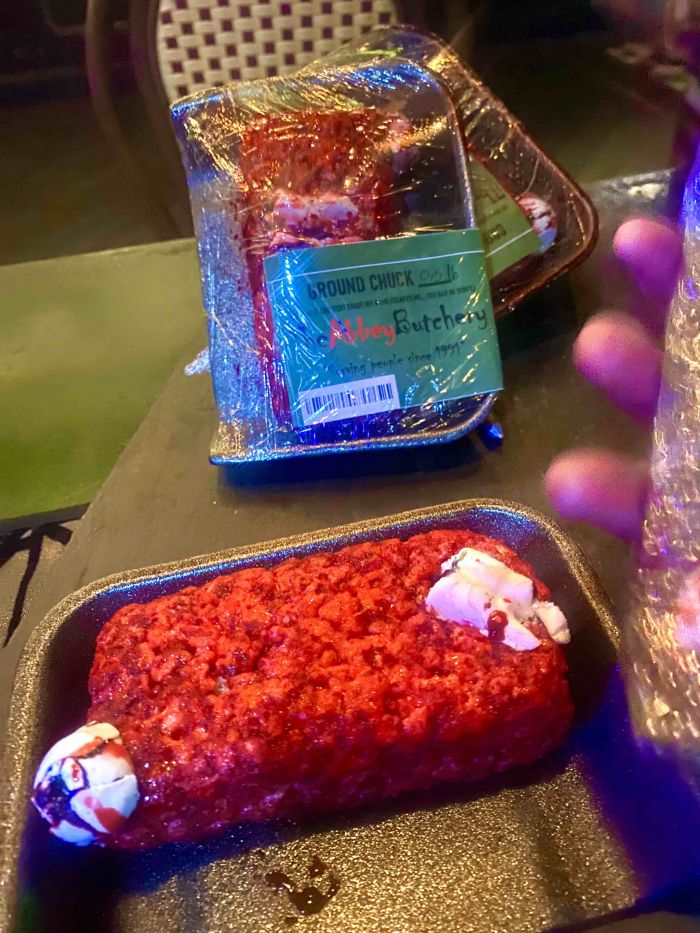 shaena engle
"I love scary movies and Halloween is my favorite time of year to bake," said Zumel, who spent all day baking up the creepy sweets for us to try. When asked how long it takes for him to bake the Halloween desserts, he replied "I'm a bit of a perfectionist, so it usually takes a long time to come up with a finished dessert that I feel I can present."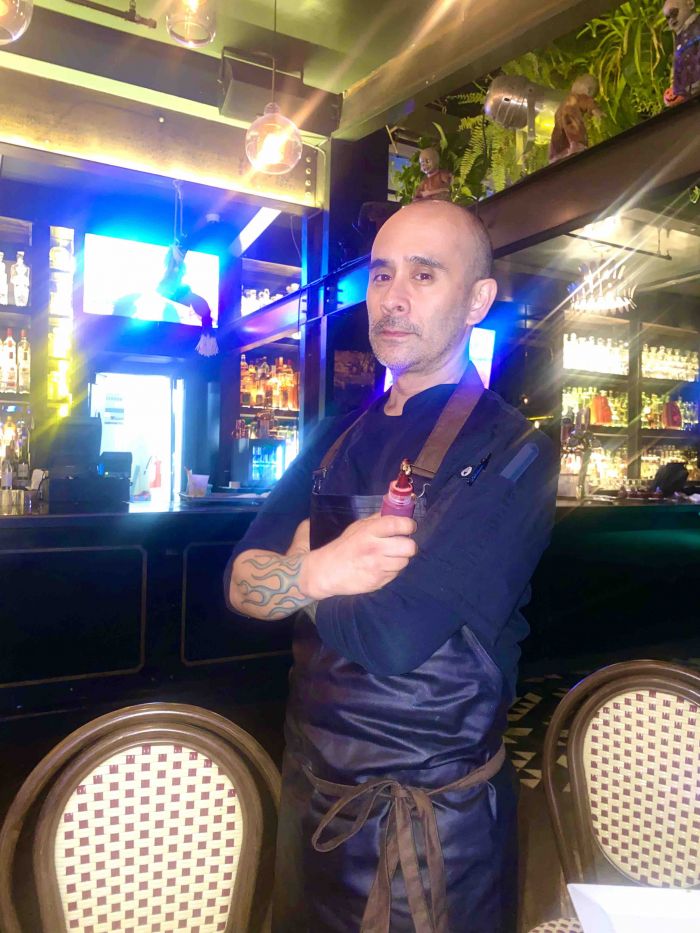 shaena engle
Regulars who know about the special spooky treats come by often to scoop them up, so if you want to try some of Zumel's eerie edibles get to The Abbey bakery, which is a small space to the left of the bar, early.
The delicious treats are available at The Abbey now through October 31. The Abbey is located at 692 N. Robertson Boulevard.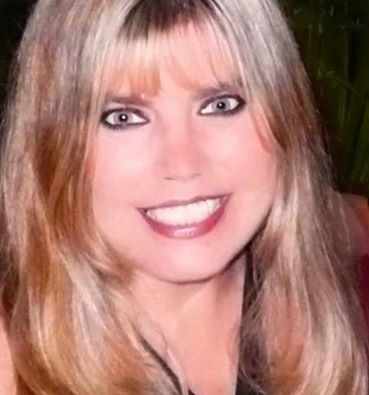 shaena engle
Shaena Engle is the lifestyle, food and travel editor for Perception Magazine and also writes for the Los Angeles Times, Pasadena Magazine, M Magazine, Los Angeles Times Las Vegas Magazine, The Daily Meal, AOL, WeHo Times and other outlets. She has authored The Best Places to Kiss in Southern California, The Cheap Bastard's Guide to Las Vegas and other outlets. She writes about travel, food, welln...(Read More)