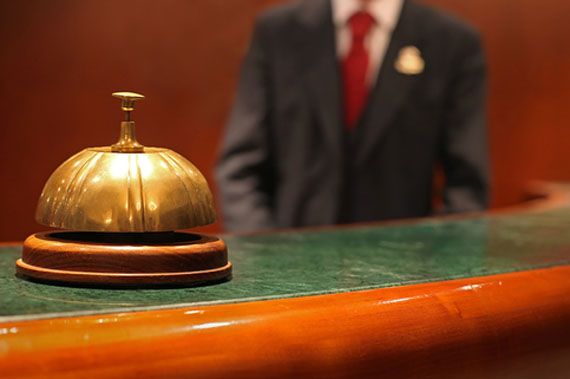 Whether you want to visit the chicest Caribbean beach resort, reserve a table at the hottest new restaurant, find tickets for a must-see sold out concert or simply need someone to help ease the stress of everyday life, a
concierge service
could help you to maximize your precious free time.
A concierge can do many things to help you manage your life and regain control of your free time. They can plan your holidays, arrange your birthday party, send flowers to a loved one or arrange for someone to collect your dry cleaning.

Here are some examples of what a concierge would be happy to do for you:

Travel: Booking Holidays
Research and book your ideal holiday, whether it's a family villa holiday in Morocco, a shopping trip to New York or a weekend escape to the British countryside. They can also give you access to discounts, free upgrades, late check-outs and free Champagne.

Nightlife: Bars and Clubs
Book your restaurants and bars, whether it's for a romantic dinner for two, a business lunch or a casual weekday catch-up with friends. You and your guests might even receive free Champagne when dining at some of the best restaurants. If you feel like a night out, a concierge can put you and your guests on the guestlist for an exclusive nightclub, including complimentary entry in many cases.

Theater and Concerts
If you want to visit the theater, your concierge can give you advice on the best plays for your tastes. They can also pre-book tickets for the next big play, whatever it may be. Your concierge can book tickets, including VIP admission and box seats for any concert. If you want tickets for a sold-out gig, just ask.

Parties and Gifts
For birthdays or other celebrations, if you don't want to plan it yourself, leave it to the experts. They will find the venue, arrange the food and drink, as well as any entertainment or staff that you may need. If you haven't got time to find the right gift for a loved one, your concierge can suggest examples and then source and deliver them on your behalf.

Entertainment
If you have clients to entertain, they can arrange everything for you; whether you want full hospitality at a sporting event, a table at an awards ceremony, or a private dining room to discuss an important business deal.

Your concierge can deal with all the practical issues too like hiring a car for the weekend, finding a cleaning company to visit your home, booking a hairdresser or arranging for someone to collect your dry cleaning.

Your concierge can help with anything that you don't have the time for or expertise to do yourself to make your life run that much smoother.