Black Tomato View Profile

| Black Tomato
Adventure Travel in Papua New Guinea: Discover Unchartered Land
Jun. 9th, 2011 | Comments 1 | Make a Comment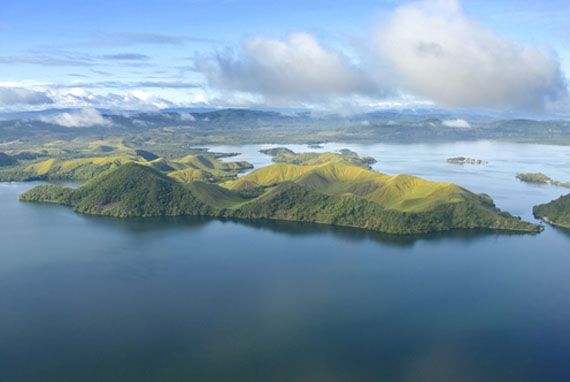 Ever feel that there are no unknown wonders left in the world? No undiscovered mysteries? No bona fide adventures? Take heed: we have a trip that will take you far, far off the beaten path and into Papua New Guinea's unchartered jungles.
As an authority in luxury travel, Black Tomato has been creating bespoke travel experiences worldwide for more than six years. Their extravagant and extraordinary adventure travel itineraries are meant to leave a lasting impression, and this one is no exception.


Up for a Challenge?

If you want to challenge yourself to a once in a lifetime Ray Mears-style adventure, this trip will separate the men from the boys. You may have heard of the Kokodo Trail; we've got an even more exciting challenge: it's called the Black Cat Track. Rich in military history but little known; only 35 walkers completed this trail in 2007 compared with over 6,000 along the Kokodo Trail. We have a highly skilled ex-military expedition team to guide you and an expert medical team on hand with first-rate safety measures in place.

Off the Beaten Track

You'll begin in the highland jungles near the town of Wau (pronounced "wow") and trek for seven days through clouded forest mountains and remote villages, crossing gorges and sleeping in traditional homes (or even in a hammock, if you wish). This is no walk in the park – the terrain is incredibly raw and varied: grasslands, rainforest, cloud forest, canyons and untouched war relics. Passing through seven remote tribal villages, you'll get an intimate look at PNG's local culture.


History of War

This country has over 800 dialects and each village along the BCT has its own set of values and customs. The people could not be more friendly – they live a subsistence lifestyle off the jungle and own only the clothes they stand up in, but they are incredibly generous with what little they have.

History buffs will appreciate the strategic role Morobe Province played in WW2. The 30-mile Black Cat Track was the main jungle track that the Australians took in their fight against the Japanese as they came across the Ridgeline. Starting with a steady climb to over 3,000 feet over the Kuper range, you'll dip through the Buisaual river valley and over Mt Tambo at 6,000 feet (where some the most intense fighting took place) before following the San Francisco river to the coast.


Iridescent Reefs

Finally, catch a deep sea fishing boat to the gorgeous palm-fringed beach of Salamua and enjoy some freshly chilled champagne – an incredible end to a hard trail. Chill out sunbathing, snorkeling, or if you're still hungry for adventure, go deep sea shark diving in the Huon Gulf. The diving is spectacular: perfect blue waters teeming with tropical fish, cute pygmy seahorses and orca whales. Not a diver? If you're looking for a place to learn, this place is unbeatable.

PNG is the true spirit of adventure. For the rest of your life, you'll harbor images of its breathtaking beauty: gorgeous birds of paradise, flamboyant sing sings, teaming rainforests and coral seas.


See all of our picks for Best Adventure Travel
Featured Luxury Hotels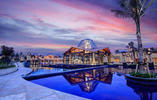 Bali, Indonesia
The Mulia, Mulia Resort & Villas
With stunning beach frontage along Nusa Dua's Bay, The Mulia invokes a relaxed...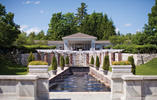 Lenox, United States
Canyon Ranch in Lenox
The unhurried tempo of New England meets the energizing atmosphere of...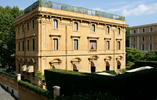 Rome, Italy
Villa Spalletti Trivelli
Of all the boutique hotels in Rome, Villa Spalletti Trivelli is the paradigm,...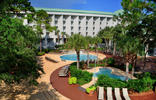 Hilton Head, United States
The Westin Hilton Head Island Resort & Spa
Nestled amid lush landscaping along a pristine stretch of white-sand beach, The...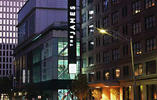 Chicago, United States
The James Chicago
Luxury Liberated at The James Chicago This unique hotel has all the...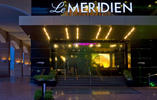 Panama City, Panama
Le Meridien Panama
On the edge of the Bay of Panama overlooking the old and new quarters of the...