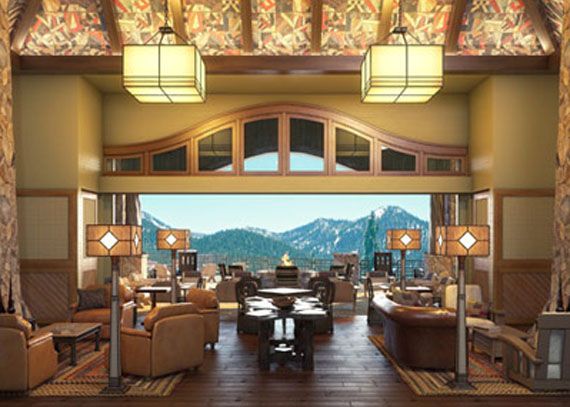 Photo Courtesy of Martis Camp
Lake Tahoe, a destination with gorgeous weather and compelling views year-round. There is an array of vacation rentals for everyone's taste and budget, with hundreds of lodging options that include full service resorts, cabins and luxury vacation rentals. I had the pleasure of staying at the
Martis Camp
and, hands down, the property was above and beyond what I expected.
If you are looking to purchase a vacation home, there is nothing that Martis Camp doesn't have to fit your needs. Its reputation of being a perfect four-season getaway, the sense of togetherness it exudes, and the calming lifestyle sells itself.





This ultimate private residential community is located in the heart of nature, lying on 2,177 acres in the Martis Valley in Northern California. The property offers cabin homes from one-third to one-half acres, while the estate homes ranges from one to four acres. This private community offers many amenities and activities for all ages. With so many options, you'll want to come back year after year.





For golfers, enjoy what is rated as one of the top courses out there. Club membership includes a Tom Fazio designed 18-hole golf course with pure natural landscapes of the Martis Valley and topography of the High Sierras. As you play through the course, you will get to marvel in the natural elevation changes with picture perfect mountain views. The entire course is well maintained, with breathtaking vistas in every direction. The Tom Fazio golf course will make your game a remarkable and distinct experience.





The Camp Lodge is an amazing retreat that offers fine dining, a spa facility, fitness rooms, men and women's locker rooms and lounges, and lap pools. The Camp Lodge is a place to come to relax and take in some quiet time by yourself, or enjoy the company of others.





Vacationing with your family can always be a challenge, especially those with children. To keep them entertained and in their element is simple at Martis Camp. Of the various amenities the property has to offer, the Family Barn is the most unique. The family barn truly capitalizes on the essence of togetherness. Inside, the barn includes a two lane bowling alley, movie theater, pool tables, arcade games, indoor basketball court, and an art loft. The barn provides recreational activities to all age groups and truly embraces the bond within families.





In addition, there are many outdoor offerings such as a volleyball court, lawn games, an outdoor amphitheater, a lake for fishing, and hiking and biking trails. The property also has an exclusive amenity for skiers. Club members have VIP and direct access to the Northstar-at-Tahoe through their very own Martis ski connection.



Whether you are looking for a vacation home to play a game of golf, ski, hike, bike, fish, relax, or spend quality time with family, you will find it at the Maris camp where there are activities and accommodations for every one! The peace and tranquility of Martis Camp are made complete by its secluded setting and the limitless entertainment they provide. The property and community of Martis Camp is top choice for anyone looking for a "home away from home."