Sally Farris View Profile

Assistant Travel Editor | JustLuxe
How to Tip at an All-Inclusive Resort
Feb. 20th, 2013 | Comments 0 | Make a Comment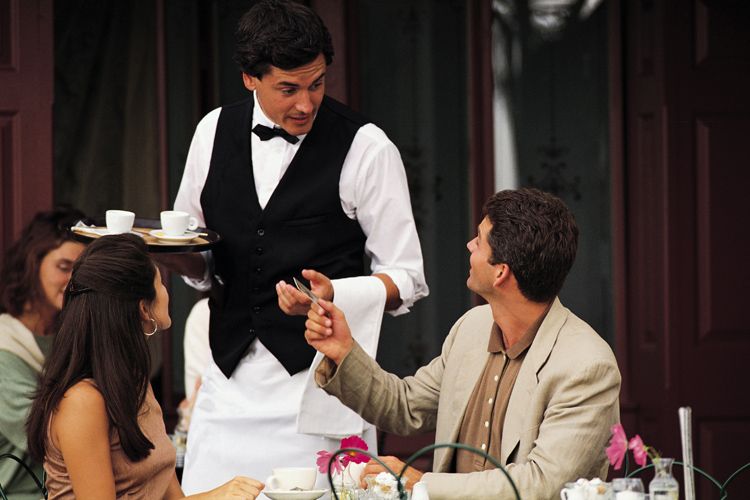 Photo Courtesy of Digital Vision/Thinkstock
All-inclusive vacations are something that, according to
Forbes
, six out of ten people search for when planning a luxury getaway. Although the phrase "all-inclusive" may conjure up images of buffets and group activities, it probably also makes you think about the definition of "all-inclusive." Does the set price for a room include a swim with dolphins, or is that extra? And, if it is indeed included, how much does one tip for those making such an experience happen?

It is important, first of all, to look more closely at into your chosen resort's protocol before booking a stay. Most likely, their tipping policy will be stated, and you will rest easy knowing that you are doing things the way they should be. Sandals and Club Med, like many other all-inclusive resorts, actually prohibit tipping; however if someone goes above and beyond for you, you may have an irrepressible desire to reward them. If you find yourself in a situation where your service provider won't accept your generous gift, we suggest you write a glowing letter to their manager, rather than make things uncomfortable by trying to sneak a couple Jeffersons into their back pocket.

Stephanie Wilson, director of hospitality for Vista Verde Ranch in Colorado, says that her resort provides guests with the option of paying into a tip pool, where they are allowed to tip at checkout, but the money is distributed to all service providers accordingly. This option may not satisfy your desire to reward a specific staff-member, but as many resorts don't allow tips at all, a communal pool is better than no option at all.

If tips are not included in the price, then gratuity will depend on the country that the resort is in. Some of the most common all-inclusive resort locations have the following tipping suggestions:

Mexico

According to USA Today (as of 2010), a suggested gratuities budget is about $100 a week at a Mexican resort. CN Traveler informs that it is customary to tip about 10-15% for restaurant services, especially at tourist destinations like Cabo San Lucas; 10–20 pesos per bag to the bellman; housekeepers receive 20–50 pesos per night; and 50–150 pesos for the concierge depending on how much they assisted during the stay.

The Caribbean

CN Traveler also suggests that in the Caribbean, $20 a week should suffice for maid service and bellmen. They also advise tipping concierge generously for any difficult or time-consuming services they provide, and adding 15-20% to your bill at restaurants and spas, if there is no service charge. For guided day tours, Conde Nast says $25 for the guide and $10 for the driver. Operations and Product Director of Americas of Palladium Hotel Group, Felipe Martinez Verde proposes tipping generously in Caribbean destinations, as hotel staff are often locals and big tips could make a difference in their annual income.

Costa Rica

Paradisus Resorts suggests tipping $1-5 for bellhops per bag and $1-2 for housekeepers per night at their Costa Rican property. They also recommend $5-15 per person on guided day tours and state that service charges will probably be included in the cost of a meal, but if not then 10% is generous. Giving a couple dollars to the driver who takes you to the airport is standard according to CN Traveler, as that may be a stressful ordeal.

The prohibition of tipping at all-inclusives may seem a bit extreme in some cases, but Americas of Palladium Hotel Group's Felipe Martinez Verde assures us that resorts often enact this ban to simply guarantee guests do not feel discriminated against based on how much they tip. Even if an all-inclusive includes gratuity, there will undoubtedly be services which you pay extra for, and those will warrant a tip. Spa services, for instance, are often either limited or not included in all-inclusive packages and masseuse gratuities should be factored in to your vacation budget. Since the rules do vary based on location and resort, the bottom line is it is important to do your research and be prepared so you have no surprises and can focus on making the most of your vacation.
You might like :
How to Tip in Europe
Featured Luxury Hotels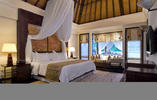 Bali, Indonesia
The Laguna, a Luxury Collection Resort and Spa
Nestled on Bali's finest white sand beach overlooking the majestic Indian Ocean...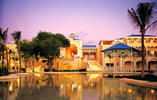 Playa Del Carmen, Mexico
Royal Hideaway Playacar
Royal Hideaway Playacar is situated on the best stretch of white sand beach...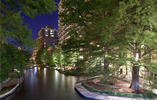 San Antonio, United States
The Westin Riverwalk, San Antonio
At The Westin Riverwalk, settle in San Antonio's luxury landmark, nestled on a...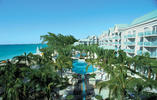 Grand Cayman, Cayman Islands
The Westin Grand Cayman Seven Mile Beach Resort
Fronting the famous Seven Mile Beach, The Westin Grand Cayman Seven Mile...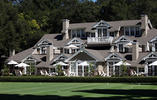 Napa Valley, United States
Meadowood Napa Valley
Located in a beautiful, two hundred-fifty acre valley, Meadowood Napa Valley is...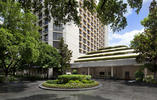 Houston, United States
The St. Regis Houston
The St. Regis Houston is nestled in the epicenter of the nation's energy...